Nobel Prize Winning English author, Rudyard Kipling, immortalized the city of Lahore with his all time best seller, 'Kim', which was first published serially in McClure's Magazine from December 1900 to October 1901. The 368 page novel finally appeared as a book in October 1901. It was further immortalized when in December 1950 a movie was made with the Australian heart throb Errol Flynn who played the role of Mahbub Ali, the Red Beard.
Actor Errol Flynn who remains one of the handsomest men ever to appear on the Hollywood silver screen, had ruled the world of glamour through his movies since 1935 starring in Captain Blood and then Adventures of Robin Hood in 1938. He was the original swashbuckler of the make believe world of movies.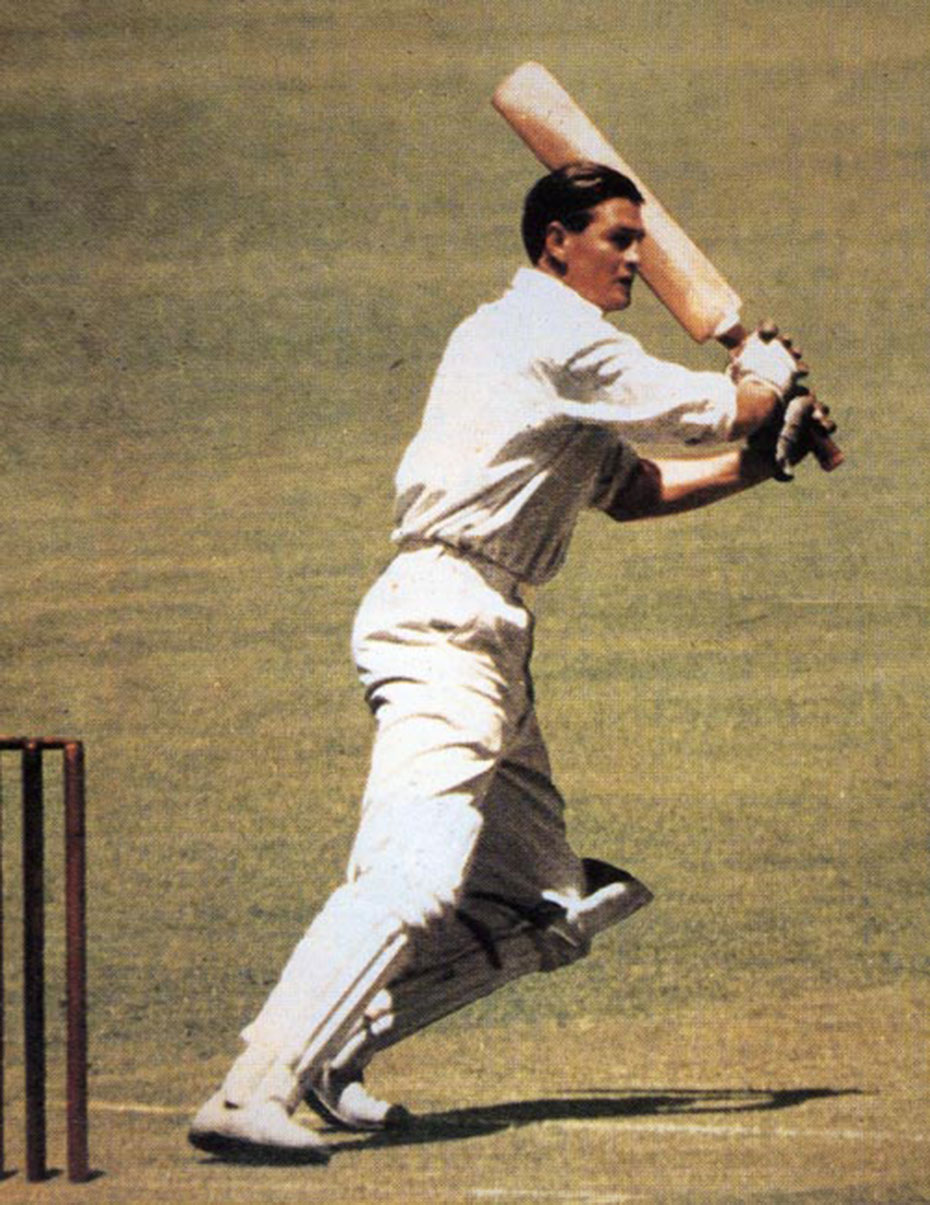 Whereas, Cricketer,  Keith Miller, another Australian and the greatest swashbuckler who was born at Sunshine, Australia, on November 28, 1919, was often compared with Errol Flynn, but he was a real life devil may care hero whose flamboyant swashbuckling adventures and exploits during the World War 2 remain the subject of much interest, bravery and inspiration to this day.
Keith Miller was one of the three handsomest sportsmen ever to appear on a sporting field. The other two were Denis Compton and Fazal Mahmood. Despite their matinee idol looks, none of the three made movies their preference but they did appear as the face of Brylcreem.
Miller was named after airmen brothers Keith and Ross Smith, who created world aviation history with their first epic flight from England to Australia. Miller was a larger than life character who never lost zest for life. He whacked sixes, backed horses, enjoyed classical music, had film-star looks, bowled bouncers with a short run up, caught blinders and attracted a bevy of beauties wherever he went.
He played cricket in England during the War and first appeared as Sergeant Miller for RAAF (Royal Australian Air Force) against RAF (Royal Air Force of England) at Lord's on September 11, 1943 and was noticed for his sheer pace. He continued to play in 1943 and 1944. In 1945 he scored 185 in 165 minutes for the Dominions (Australian Services) including 100 in 75 minutes before lunch. His performances for the Services XI got him in the Australian team to New Zealand where he made his Test debut at Wellington in March 1946 in Australia's first post war match.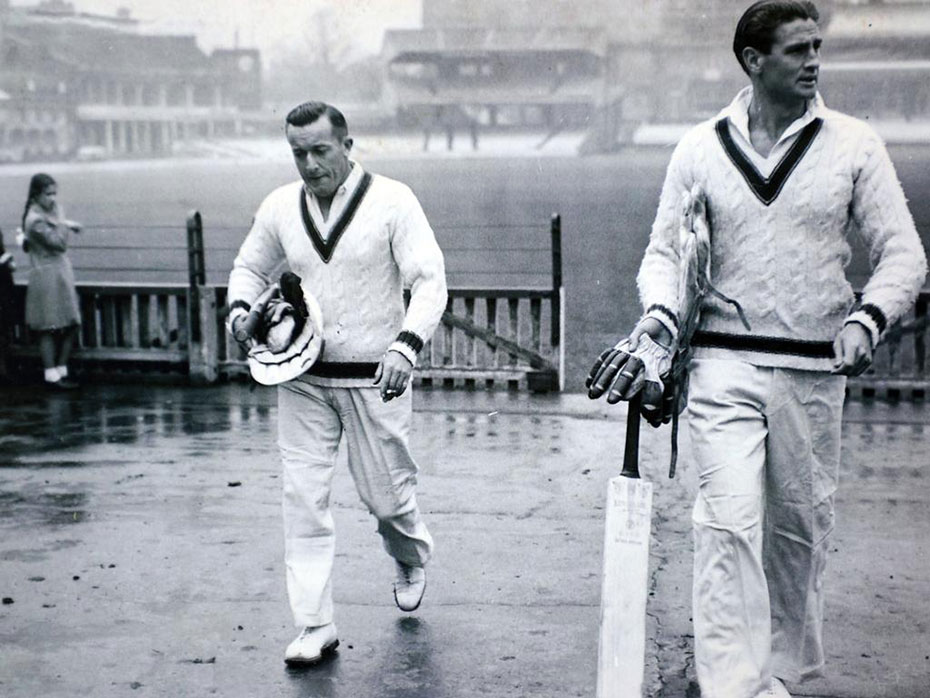 As Flight Lieutenant, Miller carried out raids over Germany in Mosquito night fighters. His love for music compelled him on one of his missions to turn his Mosquito fighter. Back to the War zone. After taking a slight detour, he flew over Bonn, Beethoven's birthplace. He was anything but dull. He had an unpredictable personality. A man with instinctive flair for turning crowd's annoyance into instant delight.
At Great Massingham, Norfolk, Miller fought to control his plane as he came to land. The starboard engine was spurting flame and Miller crash landed the aircraft which lost its tail on impact with the ground. Nonchalant, unruffled and unperturbed he walked out of the wreck and walked off to a nearby ground to play a cricket match.  Years later, Miller was asked in a television program how he handled pressure on a cricket field? His famous dismissive reply was, "Pressure is a Messerschmitt up your arse. Playing cricket is not." His reply speaks volumes about his boundless courage and positivity. For much of the War, Miller was based near Bournemouth.
Every Friday night it had become a tradition for Miller and his mates from RAF base to meet at the Carlton Hotel in Bournemouth. One fateful Friday night, Miller could not make it to the regular rendezvous and when he returned, to his horror, he found the town barricaded after a German air raid. A Focke-Wulf fighter had strafed the church next to the hotel, causing the church spire to collapse directly on to the front bar, instantly killing his eight mates. Each year, for more than 50 years, Miller returned to England and spent time with a relative of each of his mates killed on that tragic Friday night in 1943
He once flew up straight at Royal Ascot and buzzed over Goodwood track for which he was reprimanded by his Commanding Officer, calling him an utter disgrace to the air force. During the Australian tour of England in 1953, Miller, in top hat and tails, drove to Royal Ascot in a shimmering Rolls Royce. As he arrived in the car park, he noticed that the attendant there was none other than his old Air Force Commanding Officer. Stepping out of his car and pretending not to have recognized his former boss, Miller spoke in a commanding voice, "Ah, my good fellow. Park my Rolls in the shade, will you? That's a good chap."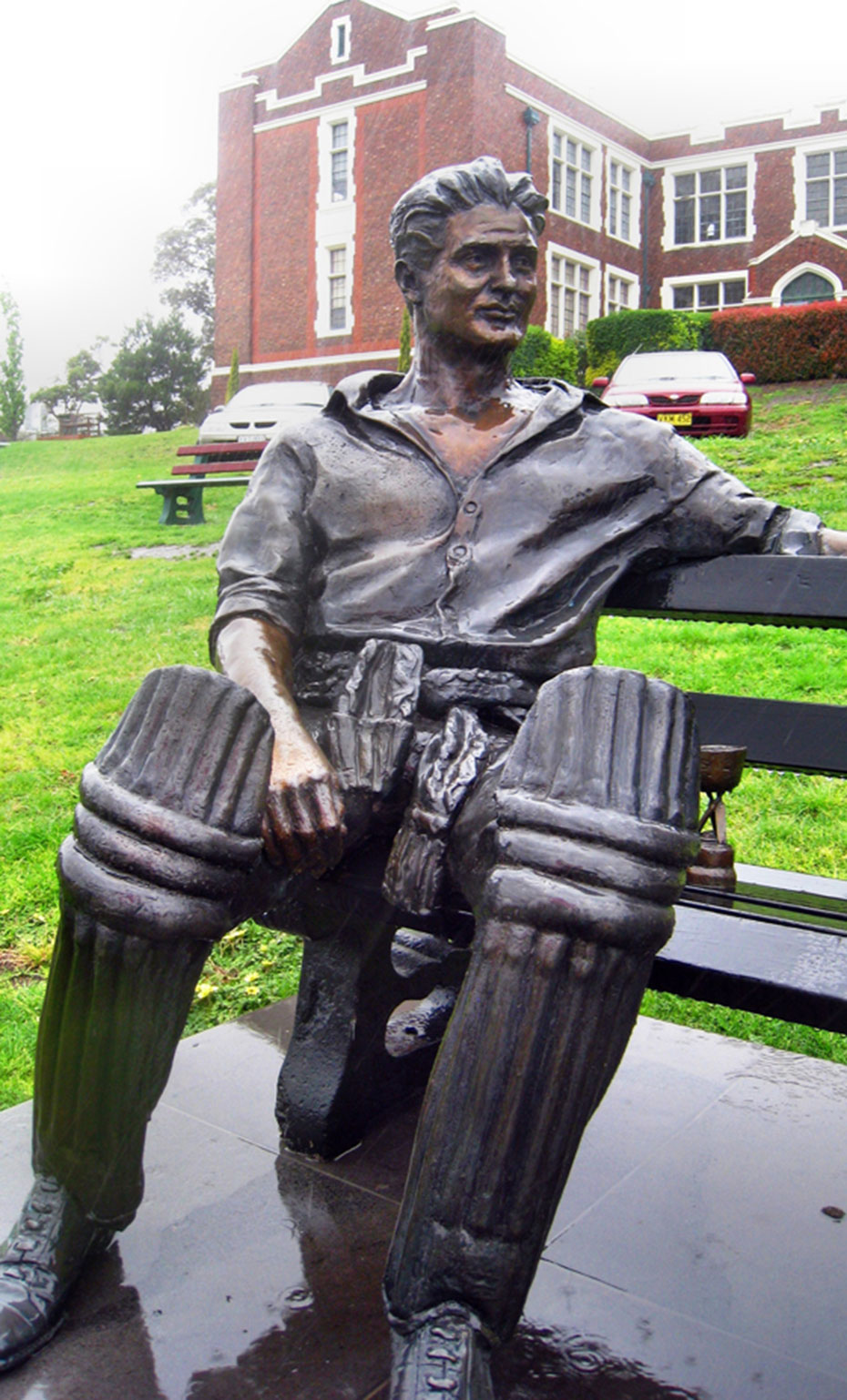 A week or so earlier, Lindsay Hassett's Australian team had gone to Buckingham Palace. Miller was then rumored to have been having an affair with Princess Margaret, and when he came out of the bus, he began to walk away from the vehicle towards a distant building. "Nugget, where are you going?" Hassett asked.  "Oh, it's okay skipper. I know of another entrance here," Miller replied. In his opinion, the finest sights in England were, the hills of Derbyshire, the leg sweep of Denis Compton and Princess Margaret.
Keith Miller first came to Lahore after the war with the Australian Services XI led by Lindsay Hassett. He appeared against North Zone October 28-30, 1945 at Lahore Gymkhana cricket ground at Lawrence Garden. North Zone led by Dr Jahangir Khan fielded some of the future Pakistan players like Nazar Mohammed, Mian Mohammed Saeed, A. H. Kardar, Maqsood Ahmed and Imtiaz Ahmed. Kardar scored 173 magnificent runs in the first innings.
Imtiaz remained not out with a glorious knock of 138 not out. Miller bowled 11 overs to give 29 runs without taking a wicket. Miller made 46 exciting runs in the first innings for his team. Kardar also bagged 5 for 115 which launched him for Test cricket. Cecil Pepper had instilled fear in the North Zone team by having a reputation of bowling dangerous 'flippers'. No one had heard of a ball called flipper before in India. Kardar and Imtiaz broke that myth with their courageous innings.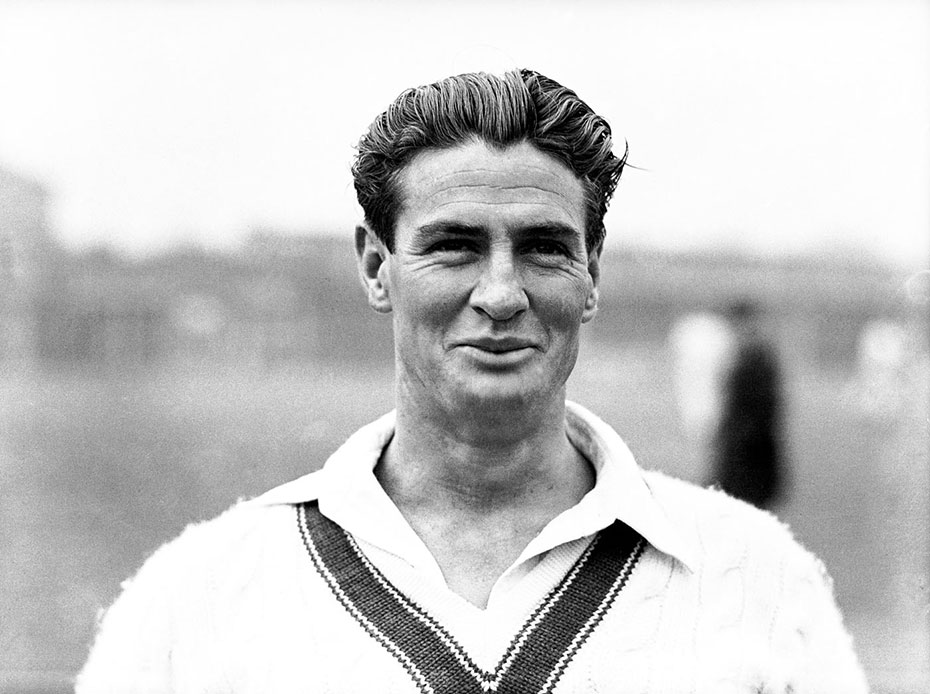 Earlier Imtiaz had been caught in the second slip off Cristofani as a result of a thick edge, but he stood his ground. The Australians expecting him to leave appealed belatedly. The umpire gave 'Not Out'. Miller was not impressed and was greatly disappointed. Oddly Fazal Mahmood was not selected to play in this match but it was here he met Miller for the first time. Their mutual admiration and respect turned into a lifelong friendship in later years.
The Australian Services XI was defeated by East Zone at Eden Park Calcutta.  Denis Compton batting skillfully completed his century for the home team. As he approached the pavilion, Miller shook hands with Compton and said in a mock Indian accent, " You very good batsman Mr. Compton, but you must stop." It became a catchphrase whenever they met.
On his Ashes debut at the Gabba in 1946-47, Miller refused Bradman to bowl fast and short to Bill Edrich. "I'd just fought a war with him. I wasn't going to take his head off". Nevertheless, without being hostile he took 7 for 60 in the first innings, his best bowling performance ever. On another occasion, during the same series, Miller bowled consecutive bumpers to Godfrey Evans who was his good friend. Tendering his apology Miller said, "Sorry Godfrey, but I have to do it as the crowd are a bit bored at the moment."
In February 1952 Miller captained Fazal Mahmood in a Commonwealth XI against the touring MCC at Colombo.
Both opened the bowling and routed the MCC. Miller placing his hands on Fazal's shoulders counselled him to stay on the field instead of going into the pavilion and lose concentration.
When Tom Graveney came in to bat, Miller surprised the 24 year old Fazal by saying "Don't get him out. I want to study his weak points." Fazal, who had dismissed Graveney for a duck in the first innings, followed his captain's instructions. Remembering the match in a letter to Fazal on October 26, 1998, Miller wrote, "Remember, you and I opened the attack against England at Colombo. Wasn't it great fun!" Captaining Pakistan Eaglets to England in 1953, Fazal met Miller again who was touring England with the Australian team. Miller was sitting in a bar surrounded by beautiful girls.
When he saw Fazal there, he exclaimed, "Girls, Here comes the handsome blue eyed man you will be clamouring to next year. I am envious of him because he will be touring England next year and you'll all forget me for him. But remember he will make England struggle." During the 1954 Oval Test, Fazal received a telegram from Miller saying, "You should damn well beat England. Best of Luck." Another telegram followed, "Keep it up. You can do it." After the Oval victory another telegram came, "You did it. Congratulations."
Keith Miller admired Pakistan. In October 1955 he came to Karachi to play for the Governor General's XI versus the Prime Minister's XI in a Relief Fund match. He delighted the crowd with his two innings of 132 and 50 laced with huge sixes. During the match when one of his appeals for an lbw was turned down, he joyfully touched the hat of the umpire and raised its peak indicating he should see better. He then walked away laughing all the way.
In 1956, Australia played a single Test against Pakistan at Karachi and lost it badly. Fazal took 13 for 114. Miller commented, "If Laker was marvelous, Fazal was the master." In the same letter of 1998 to Fazal, Miller wrote, "I must say that your bowling at Karachi against us in 1956 was the best bowling I've ever seen. 6 for 34 off 27 overs in Ist innings and 7 for 80 off 48 overs in the 2nd innings. Quite incredible! Your performance was even better than Jim Laker's remarkable 19 wickets at Old Trafford." It was also the last test appearance of Keith Miller.
In the first innings he was caught by Wazir Mohammed off Fazal for 21 and in the 2nd innings, his last test innings, Miller was bowled by Khan Mohammed for 11. He took two wickets in the match of Hanif Mohammed and Waqar Hassan. Someone had told him that Wazir Mohammed was afraid of bouncers. So when Wazir came to bat Miller immediately sent three consecutive bouncers which were dispatched to the boundary followed by another boundary. Miller was furious to have been hit for four 4s in an over by Wazir. He exclaimed "where is the man who advised me to bowl bumpers to Wazir?"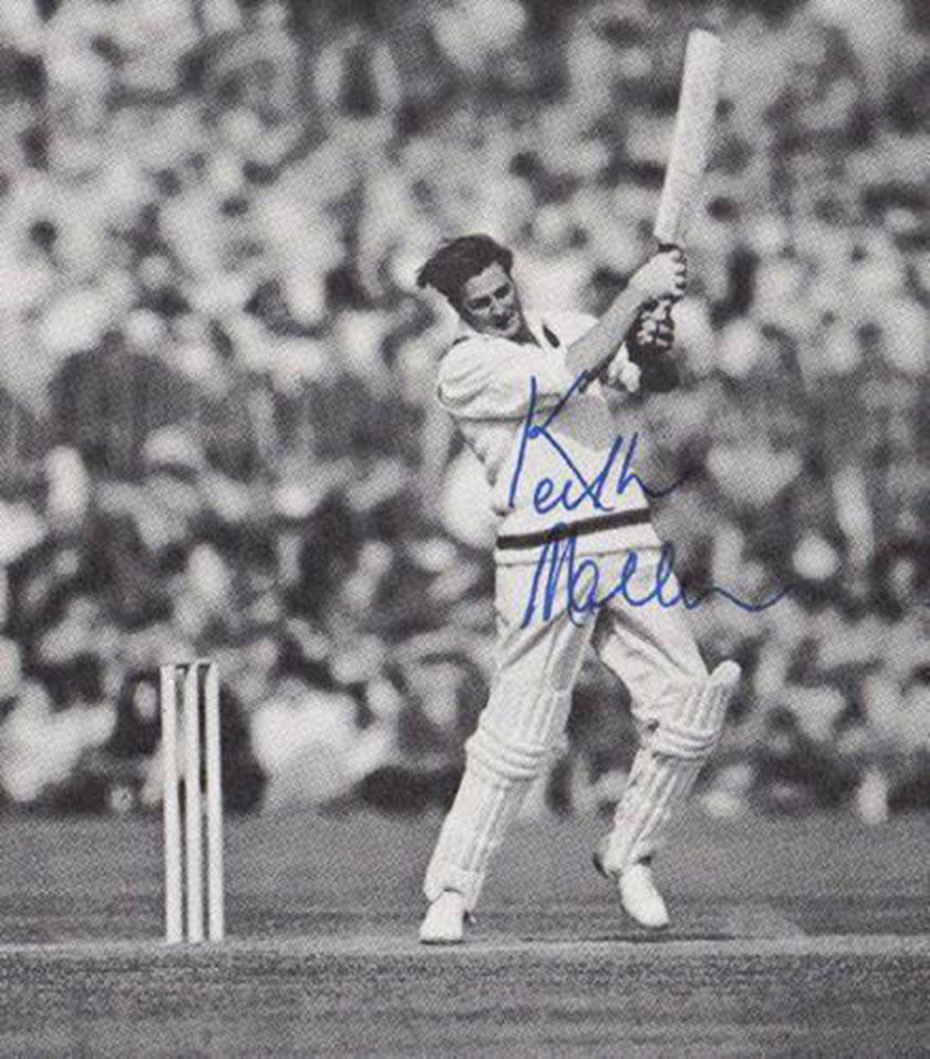 In the Australian first innings Miller was to bat at No. 5. He was sitting on a reclining chair with folded arms taking a nap. "Wake me when I'm due to bat," he instructed. At the fall of the 3rd wicket he was woken. He asked, "Is McDonald batting?" 'No, back to the pavilion.'  'What about Harvey?' 'He's out too.' 'Who got the wickets?' Fazal, your friend, he was told. "Oh, he's on the run again. Don't disturb my bed. I'll be back soon.' Miller said as he walked towards the pitch.
After the Test match was over, Fazal was not invited to sit with Kardar, Johnson, Miller and others on the head table. Noticing it, Miller got up and pulled a chair for Fazal at their table. Such was Miller's greatness. In 1962 when Pakistan was touring England under Javed Burki and was performing badly. Miller berated the Pakistan team Manager Brig. Haider for not having Fazal in the original squad. 'He is perfect for English conditions'. he shouted. So when Fazal was inducted in the team as a reinforcement, Miller, writing in the Daily Mail remarked, 'England on Trial, Fazal Arrives.'
After Zulfiqar Ali Bhutto took over power in 1971, he invited two of his favourite cricketers Keith Miller and Syed Mushtaq Ali to Pakistan. For some reason both could not make it.  When Benazir Bhutto came to power in 1988, Keith Miller sent her the letter that her father Z. A. Bhutto had written to him but Benazir after thanking him returned the letter saying that it is your cherished memory, therefore, you should keep it.
In February/March 1980 Miller covered the Australian tour to Pakistan for Australian newspapers. He was back with his friend Fazal Mahmood. He was annoyed during the 2nd Test at Faisalabad. Play was delayed because of light drizzle after Greg Chappell had won the toss and elected to bat first. The Australians wanted to play but Pakistan captain Javed Miandad would not agree.
Miller inspected the wicket and pronounced it excellent for batting. "It will last eight days", he said. He asked Fazal to advise Miandad to play but Miandad refused to play.
Keith Miller is the greatest All Time All Rounder of Australia. His magnetic and charismatic presence was electrifying.  Michael Thomson, Principal, Aitchison College Lahore, was working in a store as a teenager. While arranging bottles, he suddenly saw Miller come into the store. Michael says that he became so overawed by Keith Miller that he almost tripped the shelf holding the bottles. Such was the effect of Keith Miller's personality. The Baggy Green Cap used by Miller in the 1954-55 Ashes series fetched USD 26,000/- in an auction in 2006.
Miller, who had married Peggy in 1946, divorced her two years before his death to marry a long standing friend Marie Challman in 2002 at age 83. With Miller you could never know what was coming. He was more than a cricketer who believed that there was more to life than cricket.
During his last days he suffered cancer, had two hip replacement surgeries, part of an ear removed and was wheelchair bound. Miller died on October 11, 2004 and was given a state funeral by the Government of Victoria. His life size bronze statue was placed outside Melbourne High School. His friend, Fazal Mahmood, passed away seven months later on May 30, 2005.  Miller never captained Australia but Neville Cardus called him the "Australian Excelsis".