Batsman with magical wrists. Or batsman with 100 strokes. It seemed he was born to bat and Mohammad Azharuddin, at his peak, was a cult figure at the crease, an epitome of joyful run-making who made a mockery of some of the best bowlers.
You could not afford to miss his batting. Honestly, you did not have to be a mad student of the game to understand the fact that Azhar was a very special batsman. His partners at the non-striker's end have often stood mesmerized and I have heard some stirring stories of Azhar's batting from his partners at the other end.
Former India opener and one of the astute cricket minds, WV Raman, has been a friend and admirer of Azhar from the time they played with and against each other in south zone. Raman was so effusive when he talked of Azhar. "When he batted it was not just the bowlers who would be on their toes, even the non-striker had to be on his toes. Azzu would come down, look to play one shot with the magical wrists, and end up playing an entirely different shot. Say, against a left-arm spinner, you would expect he would play towards point or being point. But he would suddenly play square leg and call for a run. Now, only he would know where he was playing that shot before coming up with this last moment deflection. There was this pleasant intrigue about his batting that left us stunned," reflected Raman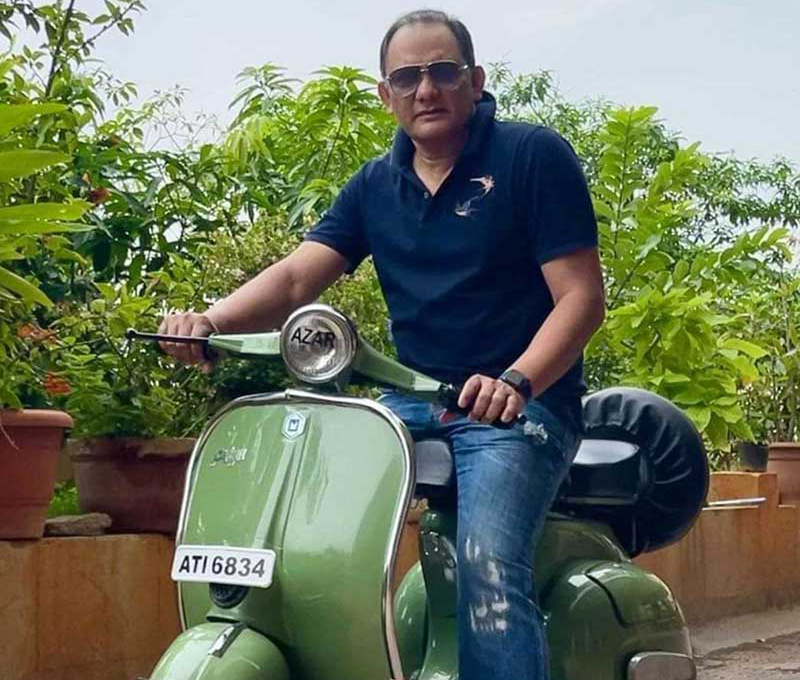 As for Azhar, he typically dismissed it as his "natural" way to bat."I played the ball on merit and when I saw it early I would look to beat the field. You can't bat in a certain pattern at the international level. You have to look to beat the field and that can come by picking gaps. I loved taking up this challenge of beating the field that had been precisely set to deny me. It was fun really."
What was fun for Azhar was a nightmare for the 11 opponents on the field, "Tough to bowl to," was how most bowlers would conclude. "What can you do when a perfect delivery on the off-stump is dismissed behind square leg with a mere flick," recalled off-spinner Rajesh Chauhan. "It was a challenge to bowl to him because of this reason. You thought you had him trapped only to discover that the ball was being retrieved from the boundary."
Azhar was a restless man at the crease. A look at the field would prepare him for the next ball. It would hardly matter to him what length it pitched or what line it followed. There were times when Azhar would decide even before the ball had been bowled. Such was his confidence. Azhar's footwork was lightning.
Some of his Test match knocks were highlight packages. A flurry of boundaries on either side of the wicket would decorate his innings. Aggression was his forte and he never compromised with his style."I loved to play my shots because that was my job," said Azhar. It was developed through hours spent in the nets. "I would experiment in the nets and then try those shots in the game because I had the confidence to play them."
After a blistering start to his career in 1984, three hundreds in a row against England, Azhar never looked back. I had covered that series and we came to forge a friendship that has grown with time. His third century at Kanpur was as delightful as one can imagine and it was a thrilling experience personally for me when he gave me a warm hug in the Press Box before starting the interaction with the media men. He wanted to share the joy and that moment has remained as a special one.
The attacking mould of Azahar's batting was acquired on the 1989 tour of Pakistan following a meeting with the legendary Zaheer Abbas. "He suggested a change in my grip and that allowed me to play my shots with greater freedom. I am grateful to Zaheer bhai because on that tour I started to bat with aggression," Azhar recalled.
The tour was a resurrection of his career since Azhar was not included in the playing XI for the opening Test at Karachi. He was fortunate that Raman Lamba reported a toe injury on the morning of the match. Azhar grabbed the chance and never looked.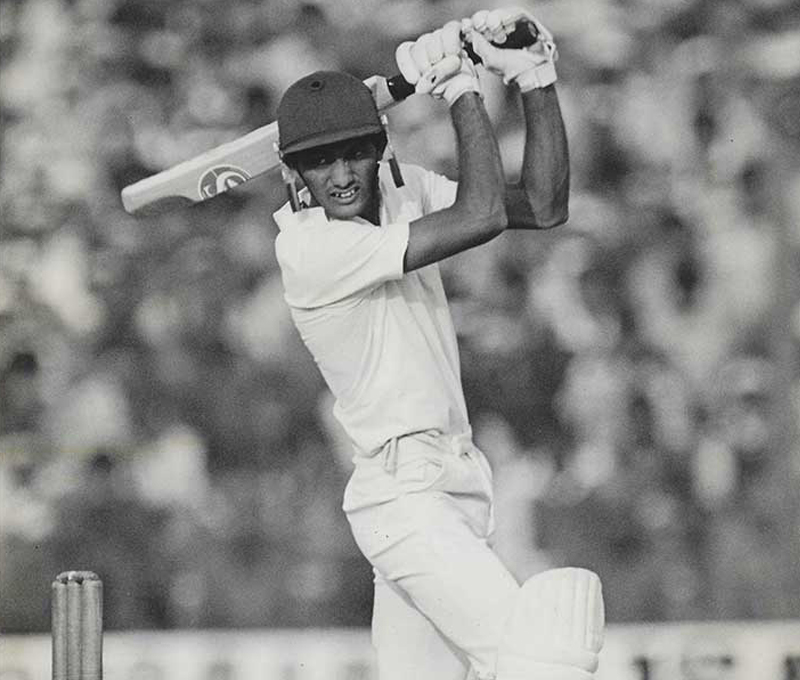 A little over a month later, Azhar was offered the India captaincy by the National selection committee chairman Raj Singh Dungarpur during a Duleep Trophy match at Bangalore. "I was pleasantly surprised but overjoyed at the offer. Leading the national team was a huge honour and that momentous day will remain etched forever," said Azhar.
To celebrate his captaincy, he came up with some outstanding knocks on the tours to New Zealand and England, hitting three centuries in a row – 192 at Auckland, 121 at Lord's and 179 at Manchester. The innings at Lord's was hailed as one of the finest ever on English soil with even the bowlers who suffered at his hands speaking glowingly. Angus Fraser was astounded by the range of his shots – picking balls from outside off to dismiss them past square leg and some of his cover drives were simply "awesome."
As Fraser said in an interview on Test Match Special. "One of the greatest innings I have ever seen. No margin for error whatsoever. If it was two inches outside off it would go through square leg and if you bowled six inches outside it flashed over cover for four. It was just an astonishing display of batting by Azharuddin." He had all sorts of shots against all bowlers. Virtually impossible to bowl to as he would produce shots off the back foot, cover driving, square driving or flicking the ball with amazing fluency.
"It was one of my best innings. I have some fond memories because it came at Lord's. The crowd really applauded my efforts. I remembered Zaheer bhai at that moment for having suggested that change in the grip. I was in prime form I must say."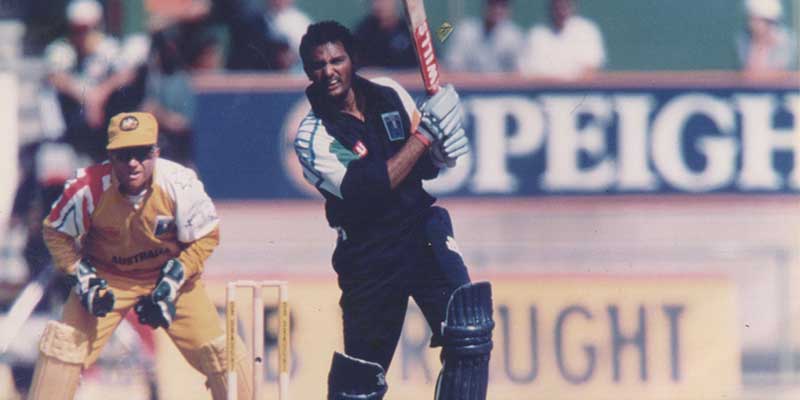 Azhar's fielding was a feature of his cricket. "I would take 100-150 catches a day. The pain in my palms and fingers would be hard to bear and ice packs were my best friends. I endured the pain but never gave up my catching sessions," remembered Azhar. He also practiced fielding at different positions. "I would read the batsman and anticipate. I stood at different positions for specific batsmen because fielding is about common sense too. One has to cut the angle and concentrate hard. I was blessed with agility and it helped when I became the captain because I could place myself at close-in positions and not in the deep as was the case earlier. I would love from long-on to long-on and deep point to deep point earlier. You have to enjoy your fielding to become good" Being athletic and flexible also enabled Azhar to come up with some incredible catches. No wonder, he was Anil Kumble's favourite to stand at silly-point.
Embarrassed at his ability to play shots with ridiculous ease, bowlers thought his batting was like a revolving door, connecting the ball at different angles that left the fielders dazed. Once former England captain Michael Atherton wrote in his column that "only Brian Lara and Mohammed Azharuddin possess a touch of true genius." That was high praise for the entertaining cricketer that Azhar has been.
It was my fortune that I covered his debut innings in Tests in 1984 and also the farewell one at Bangalore against South Africa in 2000 when he produced a scintillating 102. Time has flown but Azhar's batsmanship remains vivid and joyful as ever. He continues his association with the game as an administrator at the Hyderabad Cricket Association.