Death is a reality and a painful one. Imtiaz Ahmed's death has brought home that reality, leaving us all, in a state of shock. It was an absolute privilege to watch and observe this magnificent cricketer of our time. As a schoolboy, I recall his breezy 43, before he was caught in covers by Watkins of Shackleton, which saved Pakistan, from a total collapse, against MCC at Karachi Gymkhana in November 1951. Unlike Hanif Mohammad, Imtiaz was given a license to express himself in the manner that pleased him. His flamboyant approach with the bat, endeared him to us. In fact we all wanted to be Imtiaz Ahmed. It proved a historic contest for Pakistan, who beat MCC by 4 wickets to add more strength to her application, for a full membership of ICC and a subsequent granting of Test status.
Imtiaz was a world-class wicket-keeper batsman, in a class of his own, and an automatic selection in the Pakistan team, right from day one against the West Indies in November 1948, to an unceremonious exit in August 1964, when as a captain of Pakistan A, Imtiaz took all the flak, for losing to Ceylon, in an unofficial 'Test' in Colombo. A modern-day comparison would be Pakistan losing to Afghanistan in Kabul. Personally, though I would not put it past our present national team, in the light of their poor showing, in New Zealand and Australia.
A product of Minto Park, a vast playing field located on the outskirts of Old Lahore, Imtiaz joined Ravi Gymkhana and stood out for his natural ability to hit the ball and whenever required, to stand behind the stumps, as a wicket-keeper. A week prior to his 16th birthday, in December 1943, he appeared in his first important fixture at Lawrence Gardens, Lahore, a venue renamed Bagh-i-Jinnah and was to be witness to some of Imtiaz's most memorable knocks. Drafted in as an upcoming talent, he top scored with 27 (123), coming at number eight, in the first innings of Sir Arthur Griffin's XI vs. Bishop of Lahore XI, in NW Railways War Fund Match.
As an Islamia College, Railway Road, student, he represented Punjab University in their annual fixture with Punjab Governor's XI in November 1944. Imtiaz, along with his team-mates Nazar Mohammad, Abdul Hafeez (later A.H.Kardar) and Fazal Mahmood, he would form the nucleus, of Pakistan team, following the birth of a new Muslim nation, in August 1947. Fortunately Imtiaz's family was not displaced in the aftermath of the partition but moving forward, would have a new identity. Imtiaz was bestowed with the honour and pride of being the first generation of Pakistan cricketers.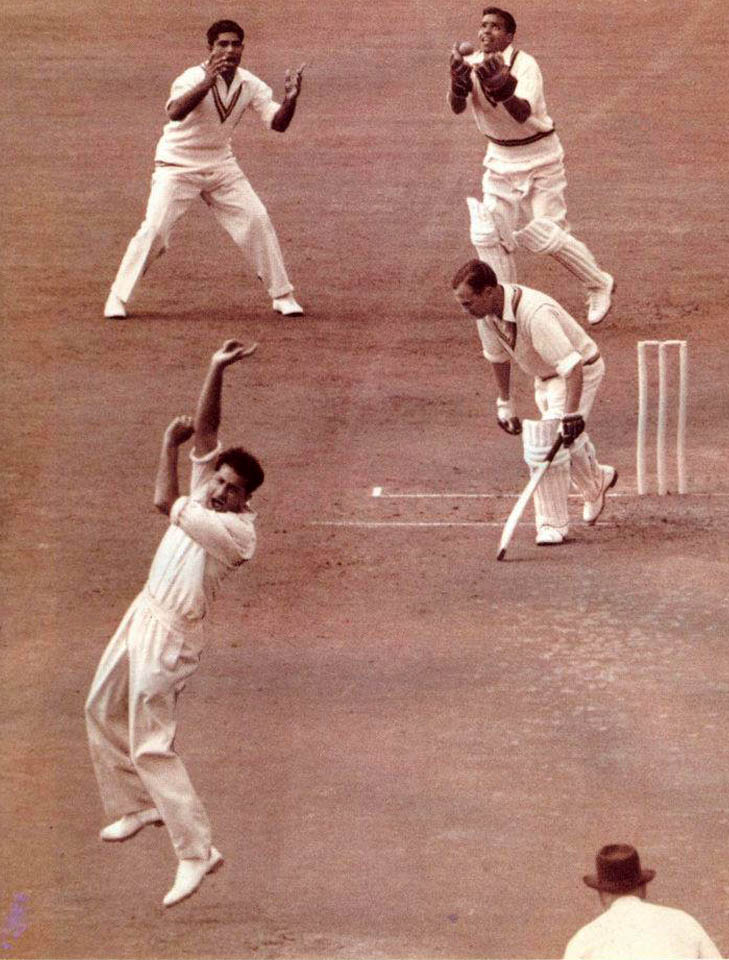 There was no stopping for this ambitious cricketer, who from a tender age, had shown an appetite for battle and an uncompromising tendencies with his stroke play. Playing for Northern India, in the 1944-45 Ranji Trophy, Imtiaz held his nerves to reach 55 in the semi-final defeat against Bombay at the Brabourne Stadium. In 1945-46, Imtiaz was picked for the Indian Universities against the Australian Services touring team and also in the Rohinton Baria, Inter-University, tournament. In the 1946-47 Ranji Trophy, he hit 50 & 119 against a Southern Punjab attack, led by Lala Amarnath and Israr Ali, at Patiala, enabling Northern India to win by 195 runs.
In his first outing in Pakistan colours in a one-off unofficial 'Test' against West Indies, Imtiaz, scored 76 in an opening stand of 148 with Nazar Mohammad and improved upon it with a splendid 131 in the second innings, whilst adding 205 for the 2nd wicket with skipper Mian Mohammad Saeed (101). A respectable draw in a 4-day match, against a strong West Indies side, equated to a promising start for a new cricketing nation and a tremendous uplift for its players. With three stumpings to his name, to go with a splendid match with the bat, no one could argue, for who was the home team's 'Man of the Match', a phrase uncommon at the time.
On the strength of his 165n.o in a 2-day match for Pakistan Universities against the 1949-50 Commonwealth team in Karachi, Imtiaz joined a group of four cricketers, Khan Mohammad, Rusi Dinshaw and Agha Saadat Ali, being the other three, to be sent by BCCP to attend the Alf Gover School in London. It is debatable whether Imtiaz benefited from it for some argue that he was a polished cricketer by that time and proved a point by hitting 300not out for Prime Minister's XI against Commonwealth team in Bombay (now Mumbai).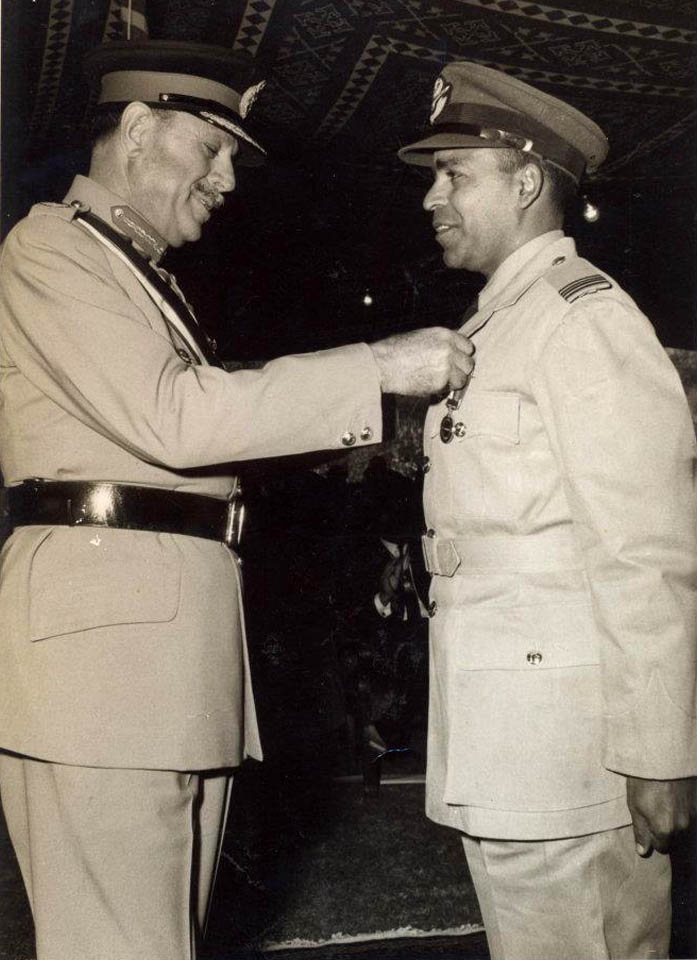 A high-class innings, for his side had followed-on, 332 runs in arrears and facing an inevitable defeat. In an eight-hour stay, Imtiaz, was truly at his dazzling best whilst taming the opposition attack, led by Sonny Ramadhin, a freaky off-spinner from Trinidad. In compiling such a huge individual score, he had outscored and outshone, skipper Vijay Merchant, Rusi Modi, Syed Mushtaq Ali and Vijay Manjrekar, some of the biggest names in Indian cricket. Prior to Imtiaz, only two others – Vijay Merchant (359n.o) and Vijay Hazare (309) – had reached the 300-mark at the Brabourne Stadium. A loud and clear statement, from the Lahori batsman, of his unquestionable pedigree. It will always be argued, if his best years were, prior to Pakistan gaining ICC Test status, in 1952.
If Imtiaz, was a man with golden gloves, Sebastian D'Souza, was a man with silver hands. It is a great pity that Sebastian, a contemporary of Khalid Wazir and Wallis Mathias at St. Patrick's, Karachi, did not get the recognition he deserved, for he had been an outstanding discovery, as a wicket-keeper, with a finesse and beauty of glove work to match any in Pakistan, in the late 1950s. In the Rubie Shield, an inter-school tournament in Karachi, Sebastian also produced good form with the bat and reached a hundred in a semi-final, against Sind Madrassah.
Pakistan Cricket Board, did a great disservice to the game of cricket, by overlooking the opportunity to honour, one of its most successful cricketers, Imtiaz Ahmed, who died on 31st December, 2016. The least PCB could do was to ask the Pakistan players to wear the black arm band in the 3rd Test at Sydney Cricket ground, to show their respect of its former captain, with live worldwide coverage, of the event.