What is about the Pakistanis talking passionately about cricket? It's in every household you find, even the wives in the kitchen discussing merits and demerits of square turners or each child out there in the streets or playgrounds in the peripheries sweating, running, hushing, panting, arguing, and clobbering the balls out of the park, or a fast bowler rattling the stumps. It seems everyone in Pakistan is habituated to this beautiful game.
Cricket, though only played in a handful of countries, unlike football, there are only twelve Full ICC Members allowed participating in Tests. What is it about the Pakistani heart that flutters with each ball bowled or each shot executed? What is it about the mere sight of a cricket star, the mere accidental brushing of his shirt can send the Pakistani devotee into unending raptures? Why is cricket the be all and end all of existence for most of the people of Pakistan?
Pakistan is an under-developed country, though contrary to its economic reality and one of the nuclear powers, the governments out there have been struggling incessantly to control the rising inflation, which is unprecedented, to handle the USD-Pakistan Rupee disparity and the monthly electricity bills compelling people to beg, borrow, steal, or even commit suicide.
Still, it's a place full of people who long to find a reason to wriggle out of their depressing routines, distressed people looking for some sort of anodyne to conciliate their worn beliefs. But then, is a cricket stadium, inside where is played a cricket match any better than the populated, wearying roads either in Karachi or Lahore or even Rawalpindi, where confusion overrides the shrillness of a million cars hooting in lunatic unanimity? Perhaps the drivers inside their automobiles are using horns oblivious of the noise pollution to seek a prompt escape from the insanity all around. Inside the cricket stadium, perhaps the crowd does.
Contemporary Pakistani society co-exists as a hybridized collection of people that has been forged by deep rooted ethnic and ideological exchanges, a process that continues to this day. In the 1950s in Pakistan, the imprints of colonial rule and the Anglo-Saxon values were still in vogue.
Lahore Gymkhana members was one of the examples. Cricket was a favorite pastime of the bureaucrats, senior officers, a few from the military and others. The facilities were well kept and there was a palpable divide within the clubs. Some from the cosmopolitan parts, others where cricketers from lower middle or middle class created a space and excelled. One could highlight the local element that, over time, was instrumental to the production of a distinct Pakistani form of expression and identity, which manifested itself both on the cricket grounds and off.
Interestingly, the talent was prevalent amongst the locals and not on display by the elite. A few cricketers from the top colleges and universities emerged, most were from the lower socio-economic backgrounds.
Clubs from the thickly populated areas described Pakistan cricket's evolution, the influence such cricketers and infrastructure have had in enhancing the depth of population's relationship with cricket, as well as its role in creating a fledgling regional identity. Ironically, cricket was also individual centric, some of the influential dominating the fray, even governance of the game. It needed to devolve, and representation had to be given to all the stakeholders regardless of their social or economic status. It was prevalent in the 1950s and ironically it still coexists in times when cricket has become one of the most thriving industries. We are still stuck in the 1950s, even worse.
The current times elucidate PCB has gone down on its knuckles. For a minute it appeared Pakistan had conceded to Jay Shah. It hurts bad. What are the factors, requirements, dependence or interdependence, commercial or self-interest that compelled Zaka Ashraf led Management Committee of the PCB to kneel down and agree to whatever was being dictated to them?
A meek PCB virtually wiggling their tail and have been acting as Jay Shah's lapdog is hurting. It leaves us exasperated and genuinely incensed. Who is Jay Shah? His claim to fame is not cricket administration not that he is Asian Cricket Council's President and Secretary of the Board of Cricket for Control in India (BCCI) but the solitary attribute is being son of Amit Shah, Prime Minister Narendra Modi's closest associate in the ruling Bharatiya Janata Party (BJP). Honestly, Shah hasn't evolved as a cricket influencer. He seems to be a pampered son of a powerful father left in a candy shop.

Shah can't even come close in the league of Jagmohan Dalmiya, Inderjit Singh Jeet Bindra, M. Chinnaswamy, S.K. Wankhede, Madhavrao Scindia, Raj Sing Dungarpur, even Sharad Pawar, Shashank Manohar, or N. Srinivasan and  Anurag Thakur despite all their allegiances & controversies were hardcore professionals.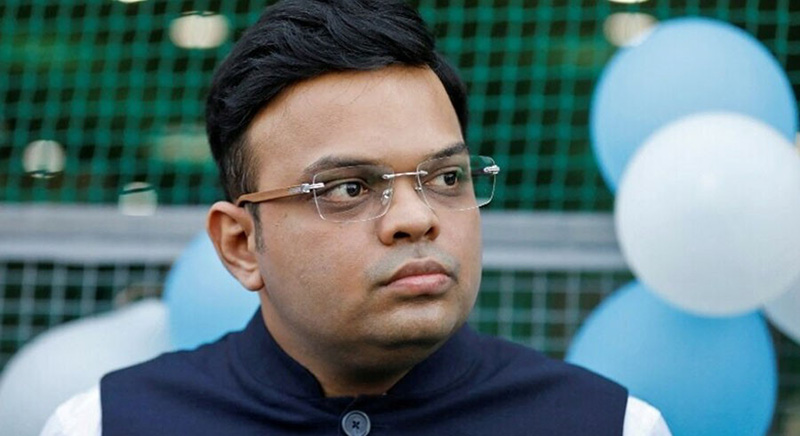 For us Jay Shah was irrelevant, someone we weren't bothered about. His tantrums, his parochial presence and high headedness weren't winning him friends however India's deep market, the Indian Premier League's multi-billion dollar brand, the corporate outlay and revenue generation has left the cricket world polarized. Even the developed boards and top teams heartily submit to BCCI's massiveness.
Cricket is huge in India. Almost all the top broadcasters, production houses are Indian. This makes people like Jay Shah to lose touch with reality.
His pretentiousness is false and how he has showed up recently in lieu of the drama hounding Asia Cup 2023 leaves him exposed, seemingly not working for what he has been assigned the high offices but proliferating BJP's political agenda based on an anti-Pakistan narrative is an abysmal spectacle.
Pakistan by rotation qualified to earn the hosting rights of the Asia Cup 2023. While the PCB contemplated bringing the region's most prestigious cricket tournament to Pakistan, for the first time since 2008, also focused excitingly on organizing the ICC Champions Trophy in 2025.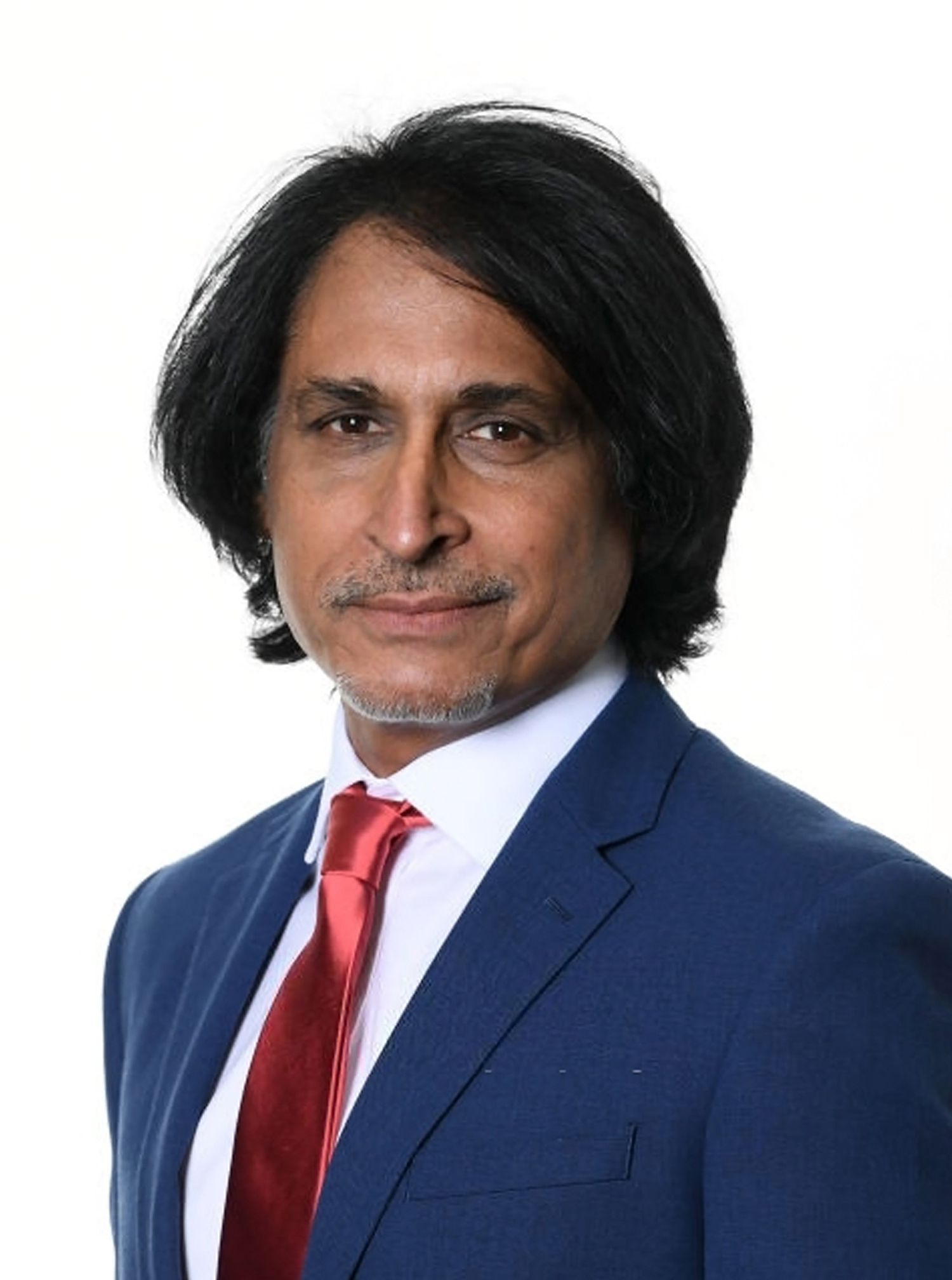 Ramiz Raja was PCB's Chairman when the first meeting of ACC Executive Committee took place. Soon after Najam Sethi took over as Chairman of PCB's Management Committee. A journalist, erudite, natural speaker and one of the high ranking television casts, to win a popular vote announced Pakistan were the event hosts and that the entire Asia Cup 2023 will be held as scheduled in the country.
Soon, India refused to come to Pakistan. As it was, Pakistan should have taken a firm stance. They should have put their foot down and decided to go without India. It wasn't as simple as it seemed. Pakistan due to the quality of men they picked to lead the PCB, significantly after the commercial revolution changed cricket didn't really inspire the rest of the world. Two, International Cricket Council, unlike FIFA, is only a legislative body dependent on votes of the Full Members, though unannounced submitted to the BCCI because of the magnitude of returns and income they attracted. Though harsh, as it seems rest of the cricket playing world including the ICC have been held hostage. Top teams and boards despite having progressive policies, revenue and consumer attraction interspersed with formidable infrastructures have also fallen to IPL's massiveness and commercial depth. Each player contracted by the IPL franchises not only gets the most lucrative contracts but their home boards also share the revenue. Initially, the cricket world was polarized due to ideological differences, now the polarization is between rich and the poor, top and the lower tier teams, and their commercial viability and demand. BCCI despite their team not having won a single ICC tournament since 2013 continues to dominate, unconditionally. Honestly, they need another Mahindra Singh Dhoni reincarnated to get them the trophies.
Back to Asia Cup 2023, Najam Sethi only to boost his image and a popular narrative announced that if India won't travel to Pakistan for the Asia Cup 2023, Pakistan wouldn't reciprocate travelling to India to participate in the ICC World Cup 2023. India, as expected, asked them to suit their convenience. To marginalize the hostility, as expected Najam softened his stance, and made slight modifications like leaving it to the Government of Pakistan to allow or disallow the team travelling to India. As it transpired the then Prime Minister formed a high powered committee to take a decision. It was only a hogwash since PCB wouldn't have dared losing their revenue share according to the new model which reserves 38.5% share for the BCCI will be picking USD 34.5 million in the 2023-2031 cycle (5.75%). India will be having USD 231million annually.
Violating ICC's playing agreements could jeopardize their revenue share, also their survival depends largely on what they get from the ICC. PCB, a centralized board, averse to democratization or decentralization feeds the parasitic regional associations. Therefore, as expected the high-powered committee headed by the Foreign Minister of Pakistan agreed to send the team to India to participate in the ICC World Cup 2023. This left Najam Sethi's narrative shorn to pieces. I must acknowledge, various PCB managements failed miserably to reinforce their own business models, broadcasting deals, development of state-of-the-art infrastructure and to develop their domestic cricket properly entailed with tier cricket and player pathway programmes.
They couldn't even come up with introducing top systems and human resource training schema. Unfortunately, most of the chairmen installed weren't from the corporate world or hands on cricketers barring Ramiz Raja, recently therefore they remained irrelevant to the ICC and other developed boards. They didn't have the voice and no reason to be heard in the meetings or on the committees. Today what BCCI is a result of complete refurbishment they undertook in 2007 successfully launching a multi-billion-dollar Indian Premier League. India was never a force to reckon with in the region. Pakistan dominated.
Such was Pakistan's presence, their President of the BCCP and ex-captain A.H. Kardar had stood up to end Australia and England's rights of veto by consolidating the narrative of all Full Members being equal. It was Kardar, who to have a strong regional voice introduced the formation of the Asian Cricket Council.
How Sri Lanka were supported to ascend to become the Full Member of the ICC or how even club cricket in Bangladesh was sponsored and strengthened by allowing local Pakistan players to participate in their tournaments. Even, India couldn't match Pakistan as a team. Pakistan were always the favourites. Where we regressed, BCCI and India strengthened their economy and now virtually hold world cricket in their grasp.
Once, Najam's narrative was busted, next he started echoing another proposal of having Asia Cup 2023 played based on a hybrid model. Initially to favor his friends at the Emirates Cricket Board, so it was said desired the tournament to be moved wholly to the United Arab Emirates, a neutral venue. He was stopped by his people since this could jeopardize Pakistan's right to host the ICC Champions Trophy in 2025. Next, he wanted the matches involving India could be played at the UAE.
PCB and Najam were shocked to find out Sri Lanka, Bangladesh and India had refused playing there because of intense heat, not to take chances ahead of the ICC World Cup 2023. This was a farce. Asia Cup 2022 was to be held in Pakistan, they gleefully swapped it with Sri Lanka. Sri Lanka were having political and economic crises therefore the championship was held at UAE. Heat wasn't in question then. To them hosting T 20 Internationals was easier because of the flexibility of the timings as compared to 50 over matches.
At the backend, it was understood Sri Lanka had become BCCI and Jay Shah's lacquey. Where Sethi was inclined to help the ECB and his friend Sultan Zarawani, Jay Shah was eager to take bulk of the matches to Sri Lanka, BCCSL's President being close to him. It's a fact Najam Sethi had highlighted whether in Sri Lanka and significantly in Colombo had to be precarious with forecasts of incessant rain.
Eventually, supported by the BCCI, nine matches were shifted to Sri Lanka and Pakistan were left with only four. PCB chucked and knelt. It was the beginning of the disaster.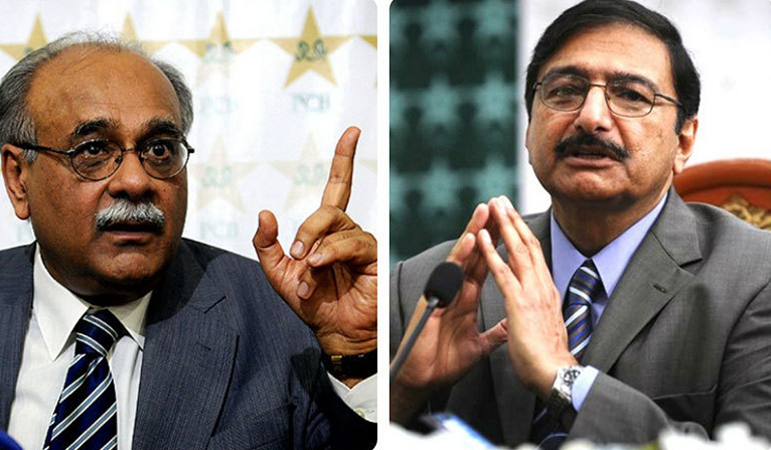 Furthermore, Zaka Ashraf, having replaced Najam Sethi as Chairman of the Management Committee of the PCB while in South Africa to attend the ICC Meeting, on the sidelines met Jay Shah, President of the Asian Cricket Council and invited him to visit Pakistan to witness the part of matches scheduled in Lahore. Soon, everyone was pleasantly surprised to be told Jaya Shah had accepted the invite. Inside a few hours, Jaya Shah denied having been invited or having accepted the invite, if ever. This left Zaka Ashraf run PCB overwhelmingly embarrassed.
I may also ask softly why the Asia Cup 2023 Kits are without host nation Pakistan's name? This anomaly was first highlighted by Rashid Latif in his post. Imaginative & detailed as usual. And he used photographs for reference. It is mind boggling? Let's get into the details & try figuring out what could have been the reasons? Let's first mitigate and get to the facts.
The decision about hosting 4 or 5 matches in Pakistan & rest in Sri Lanka was announced End May & early June 2023. Therefore three months were enough to contemplate all clauses of the hosting agreement.
Chaudhry Zaka Ashraf, Chairman Management Committee of the PCB was to announce the tournament itinerary and had arranged a huge function at Lahore in July 2023. Before he could do that, J Shah, Secretary of the BCCI & President of the ACC announced it on the digital media. The schedule was announced and it was well known that 4 matches will be played in Pakistan. And the host agreement hadn't been signed until then. So there seemed no reason Pakistan not being mentioned on the kits as per the past precedence. What went astray?
Let's dig further- While Najam Sethi was the Chairman Management Committee, the hosting predicaments & solutions were in their embryonic stages. It's true he first wanted the entire tournament to be hosted in Pakistan & rightly so. Consequently, India refused to come to Pakistan. Then the discussion about shifting the entire tournament to the United Arab Emirates with Pakistan holding the hosting rights was discussed.
Najam Sethi was inclined yet a very pragmatic man, he listened to the other members not to make it a precedent ahead of the ICC Champions Trophy 2025 of which Pakistan is the host. To avoid stalling it, Najam came up with the concept of a hybrid model. Now the question was who'll be the hosting partner (not the co-host) UAE or Sri Lanka.
Pakistan favored the UAE but Sri Lanka cricket & their Chairman have warm relations with India. Jay Shah, the ACC Chairman  voted for SL. SL were aggrieved when the last time in 2022 despite having swapped hosting rights, they hadn't been able to stage the tournament in their country because of a handful of reasons and the entire tournament was organized in UAE. They needed compensation. Bangladesh, Sri Lanka & India vetoed UAE as the potential host on the context that hot weather would be the main impediment. None looked into tricky Sri Lanka weather where rain is likely to interrupt crucial matches therefore Sri Lanka were awarded the 9 matches.
Now, the real issue, even though the Asia Cup 2022 was held in UAE still the kits carried Sri Lanka's name. Why not Pakistan's name mentioned in Asia Cup 2023? There is more to it. Had Pakistan brought mention on the kits of all the participating teams it would have augmented their brand blue and familiarization at least to 1.3 billion people in India and their market? It hadn't transpired. Ironically, this time even the year of the tournament isn't mentioned?
Let's suppose Pakistan wins the Asia Cup 2023. And the value of its merchandise will soar through the roofs? No Pakistan is mentioned as a host, no year of the tournament is there.  By mentioning the host nation's name the brand value, familiarization, good will and such other dispensations could have been attracted. Suppose Virat Kohli or Rohit Sharma wore the logos with Pakistan mentioned. It would have been huge?
What went wrong? Interestingly much before time Zaka Ashraf launched Pakistan's ICC World Cup 2023 kit with India mentioned under the ICC logo being the hosts. Each superstar including our own Babar Azam & Shaheen Shah Afridi would be wearing it. Ironic, we didn't even whimper when such a huge thing had happened where Asia Cup 2023 kits are without Pakistan's name. Watch it. To us it's a smack on our integrity and our self-esteem hurts.
Instead of the custodians of the tournament @AsianCricketOrg coming up with an explanation why @TheRealPCB trying to respond. Why should host Pakistan's name be missing from the kits of all the participating teams? Why? ACC is a Council of Cricket boards not a Cricket board, itself. By norms, all decisions of a council are cascaded to independent members via minutes, declaration or notification.
Councils are not run on 'internal' communique, like a board. Not in writing means it never happened. We expected a robust response from the PCB on Jay Shah's demeaning, instigating & deplorable statement. Jay Shah, President of the ACC & Secretary of BCCI has given a statement, undiplomatic, indignant, unwarranted, superfluous & damning for Pakistan.
Preposterous, based on cockeyed perceptions & evident bias. He has tried to demean Pakistan. He wrongly implies accepting the PCB request of the hybrid model in lieu of the Asia Cup 2023. He may well be the President of the ACC & Secretary of the BCCI still he is no one to accept or reject the request from a Member country. Such decisions are approved by the ACC Executive Council. Furthermore, Jay Shah in his capacity as Chair of the ACC has no jurisdiction or allowance to comment on the economic status of Pakistan or the PCB.
It's embarrassing that the President of the BCCI, Vice President of the BCCI & Director BCCI are in Pakistan & their Secretary discusses the host country's economy and frequent change of the PCB Chairmen. We may not agree with rapid changes at the PCB but it remains our internal matter.
How Jay Shah could intrude in our domestic & personal matters. Highly condemnable & undiplomatic statements have come from him. Jay Shah talked about Pakistan's economic difficulties as one of the reasons not to host a complete set of Asia Cup 2023 matches forgetting that Sri Lanka's economic status isn't at par with the US or any developed country and they are surely not loaning money to Russia. They are even worse, downtrodden.
He mentioned Pakistan as a place for security concerns. Would he mind asking Australia, England & New Zealand teams having played complete series here about the security arrangements, hospitality & other paraphernalia. Useless arguments he tried to come up with.
He talks about SL as hosts getting the Asia Cup 2022 to UAE & tries to be imaginative discussing heat & possible repercussions, to be less in T20s than in the ODI tournament. Timings could have been changed instead of jeopardizing the complete tournament by having staged in the rain hit Sri Lanka. More, why in Colombo already inundated and not in cities like Hambantota.
With the BCCI President in Pakistan & the PCB writing to ACC to get the Super 4 matches shifted from Colombo to Hambantota and having it accepted later to be vetoed, one ended by Jay Shah left his President of the BCCI embarrassed showing he is stronger than his superiors at the Indian board. As ACC President would Jay Shah mind giving clarification on host country Pakistan's name not inscribed on the team kits? Where and when the decision was taken? Was it minuted? Who took the decision? Under which agreement or amendments it was decided to exclude Pakistan's name as hosts from the team kits?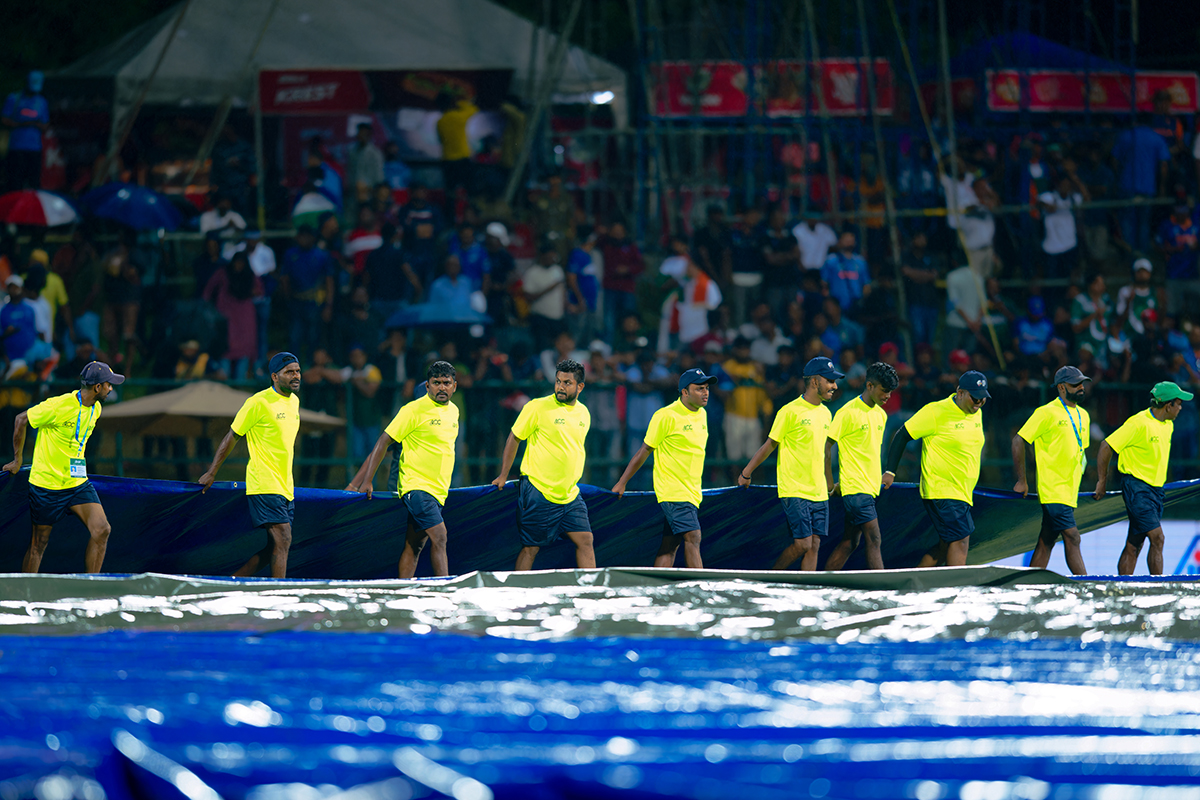 Overall Jay Shah's statement was a hogwash & we sincerely hoped PCB sent a befitting reply. They didn't. The rain forecast in Colombo couldn't deter Shah. What could have been the reason? To erode Pakistan's revenue base through inventory loss or to consolidate his hegemonic presence showing Pakistan wags. Honestly, optics aren't encouraging. It clearly depicts PCB has been clueless and without any bravado to seek their rights.
Instead of intruding in PCB's internal matters or discussing Pakistan's economy Jay Shah needed to focus on how big a mess he had created around Asia Cup 2023. And furthermore, failure to come up with a viable itinerary of the ICC World Cup 2023, he was required to focus on hosting the competition, inflicting a massive USD 58 to USD 116 million on the BCCI in lieu of tax  exemption. BJP and not BCCI official were smelt in Jay Shah's statement. Now, leaks from the PCB reveal Zaka Ashraf is incensed and contemplates the Chief Operating Officer and other stakeholders had let him down. Whatever, Pakistan's credibility has been ruined. Why?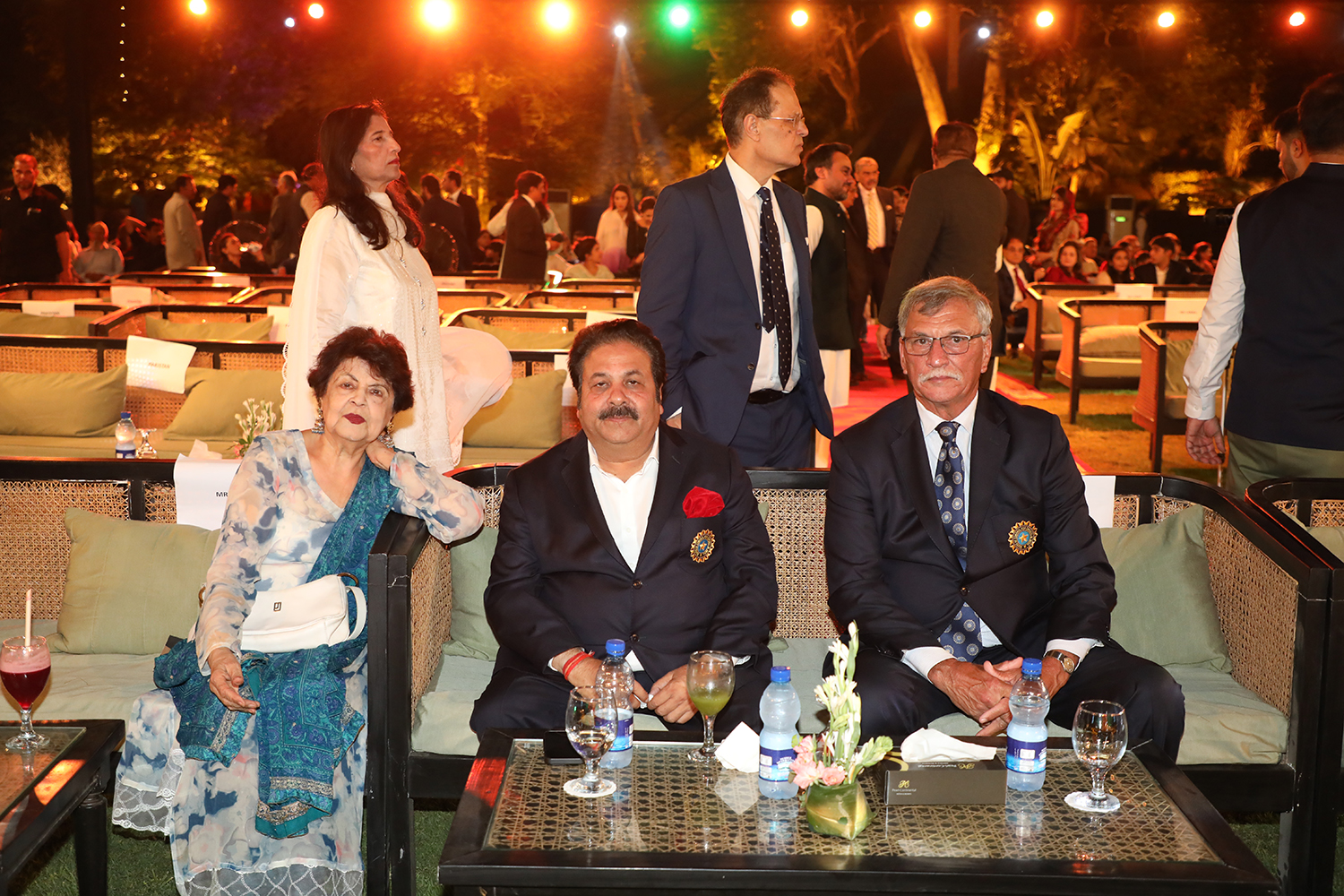 Ironically, Zaka Ashraf, Chairman of the PCB Management could only show his affluence when he hosted lunch in honour of the Governor of Punjab, President of the BCCI Roger Binny, Vice President of the BCCI Rajiv Shukla. He hardly has a connection with the middle-tier or people from the low- or middle-class population. Like many in the past, he has been asked to run the board. Interestingly, though in his third tenure, he has had nothing or little to do with cricket.
Such actors, because of their ceremonial and high-ended presence can generate elements of an elitist hierarchy, using cricket to fit their local more bureaucratic environment whereas Pakistan requires a democratized model. Such has been their high headedness, at times, the evident disconnect with majority of the cricket playing population couldn't facilitate them to accept the local expressionse.