Fakir Syed Aizazuddin's sms messages are still intact in my cell phone as if they had just arrived? We were supposed to meet in March 2017 at Lahore and attend an unveiling ceremony at the Aitchison College cricket Pavilion but it did not happen. Due to rain the ceremony was postponed till the 8th of April. Fakir had asked his cousin Iftikhar Bokhari to book a room for him at the Punjab Club for his next visit for the occasion. A few days before the ceremony Iffy Bokhari called Fakir to reconfirm his planned visit but Fakir told him to cancel the reservation as he was not well enough to come.
Fakir Syed Aizazuddin passed away unexpectedly of a galloping leukemia on May 8, 2017. Former Pakistan opener Majid Khan gave me the news and next morning we went together to attend the funeral in Gulberg at Lahore where Fakir's body had been brought in a coffin draped with a green cloth from Karachi.
Cricket was his passion and he loved to talk cricket. We would invariably speak to each other on the subject for hours on end.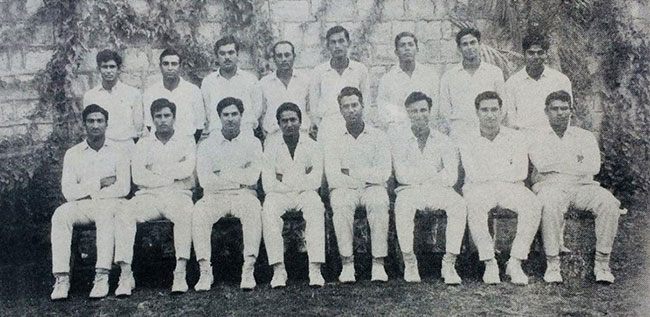 His last message sent to my cell phone on January 13, 2017 at 9.34 pm read "Mike Pringle Cambridge and England bowler moving the ball well. We would have been in trouble, Rgds Aizaz".
Cricket was just one side of his personality. He was an intellectual and a faqir at heart who loved music and mystical poetry. He was witty, jolly and well read and wrote extremely well. When Justice (R) Dr. Javaid Iqbal son of the legendary poet Allama Iqbal passed away, Fakir found his grief hard to bear. Their families had originated from the old city of Lahore and were close to each other. He wrote a short and touching condolence letter dated October 9, 2015 to the widow Justice (R) Nasira Iqbal. It oozed sentiments of old ties.
In the letter he mentioned his grandfather Fakir S. Najmuddin who had close ties with Allama Iqbal and his father Fakir S. Waheeduddin who too had met the great poet and had immortalized his experiences in his books  "Mohsin-e-Azam, the life of the Holy Prophet (PBUH),"Rooz Gaar-e-Faqir, Remembrances of Allama Iqbal,   "The Real Ranjit Singh, history of Maharaja Ranjit Singh." and a film on the life of Allama Iqbal produced at J. Arthur Rank Studios in England and directed by Faiz Ahmed Faiz. In conclusion Fakir wrote "Thus privileging the family being coupled in bonds of perpetuity."  and added a Persian couplet: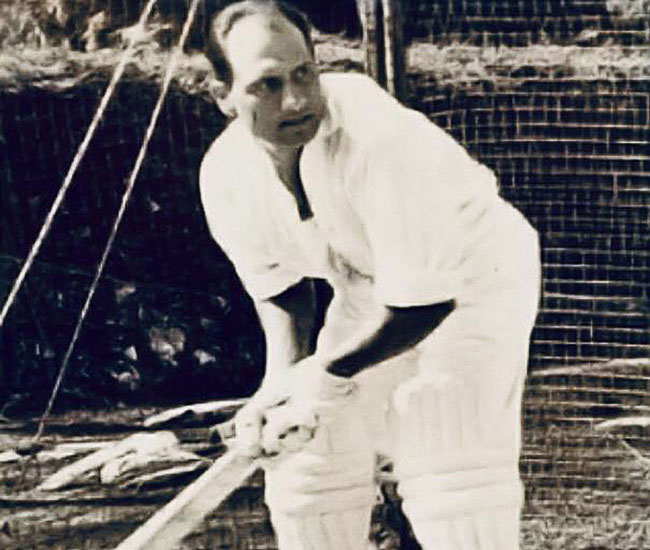 گہرِ نایاب
تو غنی از ہر دو عالم من فقیر
روز ِ محشر عذر ہائے من پذیر
یا اگر بینی حسابم ناگریز
از نگاہِ مصطفےٰ پنہاں پزیر
(اقبالؔ)
On October 5, 2016 Fakir Aizazuddin had sent an appeal to the Pakistan Army Chief General Raheel Sharif and appreciated his committed achievements and drew his attention "Today another crisis looms touching the hearts of millions of cricket lovers as the great game is gasping for breath. Beset by a myriad of problems where merit is sacrificed at the altar of privilege, where pelf and patronage hold sickening sway. And perhaps the unkindest cut of all being the issues spewed from cricket's own womb that threatens to throttle the mother itself. Can we implore the General to find a way to save the game before it too joins hockey and squash in a mass burial and dark oblivion."
Fakir wanted to write and complete his autobiography and he even met cricket journalist Qamar Ahmed but somehow it could not materialize.   Peppered with four letter words in Punjabi he told wonderful anecdotes of cricket but had a feeling he would not be able to complete his autobiography.
During the last few months of his life he called me several times and sent me email messages asking me to listen to a song "Tamasha"sung by Sajjad Ali. He loved its melody and its spiritual poetry conveying deep philosophy "Duniya Khel Tamasha, Hai Malang da haasa, Jaanda Waila Mur Nahin Aounda." (The world is just games and fun. It's nothing but a laughter of an aesthetic. Time once lost never returns".
As a young student at the Aitchison College Lahore Fakir Aizazuddin saw George Headley the black Bradman of the West Indies bat against Pakistan in 1948 at the Lahore Gymkhana ground which was the first unofficial Test match on Pakistan soil. Sitting on the boundary line opposite the pavilion he witnessed Everton Weekes and Clyde Walcott as well. He also saw the exciting start by the tear away fast bowler Munawar Ali Khan with his gazelle like run up, bowling at great speed clean bowled the West Indies captain John Goddard with a delivery that broke his wicket in two.
George Headley suffering from a back trouble was in great pain when he was brought from the hospital to save his team. Initially he was not going to play in the match but to avoid disappointing the public, the organizers decided to play him.  He was facing the bowler Munawar Ali Khan who had his tail up and was coming in at a very rapid pace with the crowd cheering him after enjoying the sight of the wicket broken in two by him. He bowled a couple of genuinely quick bouncers at Headley who hooked him between square leg and fine leg every time almost one handed supporting his back with the other. The ease with which Headley hooked the bumpers with so much time at his disposal considering the pace he was handling was simply mind boggling.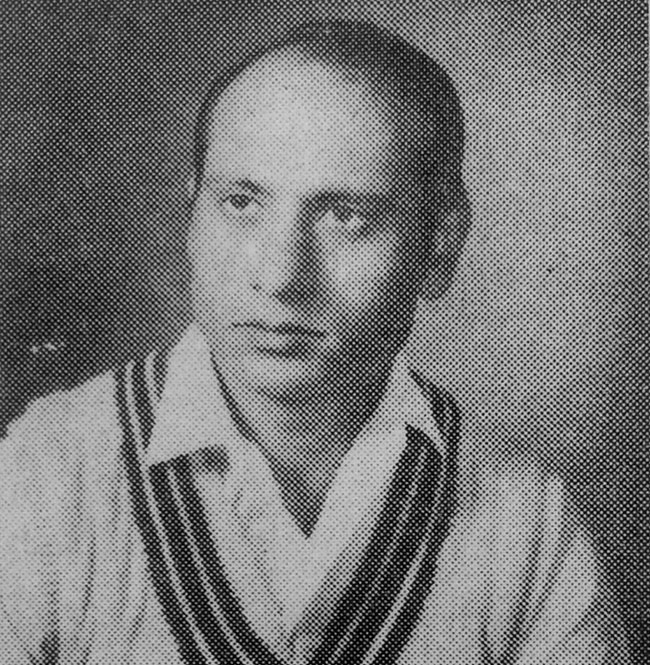 Later in life remembering Headley, Fakir said that he had only seen Sir Garfield Sobers, Sir Vivian Richards and Imtiaz Ahmed who had so much time while hooking but the ease and smoothness of George Headley remained unmatched.  According to him, although Headley was heavy at the time, his stance was beautifully balanced and the flowing ease and timing must have been due to his fine technique. He had never seen in his life anyone standing so perfectly balanced on his legs as George Headley did. His hips and legs were heavy and looking from behind, his legs looked as balanced as the hind legs of an elephant. George Headley played a classic unbeaten innings of 57 runs. Earlier Headley had caught and bowled Nazar Mohammed for 87 and had Imtiaz Ahmed caught by Stollmeyer for 76 in the first innings to take 2 for 21 in 20 overs.
Fakir who stood at 5ft 8 inches was born at Lahore on August 17, 1935 in the famous and affluent Fakir family of Lahore. His mother Saeeda Begum was the daughter of Syed Sajid Hussain who was the son of Bibi Nadira a minor saint of Lahore of Fazal Manzil in the garden outside Masti Gate Lahore. The Fakir family had a long association of over 200 years with the Sikh Khalsa.
The founder of the family Jalaluddin migrated in the 7th century from Arabia to Bokhara and later on settled in Uchh. By the 18th century the family relocated at Chunian. The family achieved prominence through Azizuddin, Imaduddin and Nuruddin sons of Muhyuddin who served Maharaja Ranjit Singh from the earliest days of his reign until his death in 1839.
Fakir's father was a retired Lt. Colonel of the British Army and had become an industrialist. He owned Bahawalpur Textile Mills at Rahimyar Khan and Fakir Spinning Mills at Gambat in Khairpur where they also ran a cotton ginning mill. Fakir's maternal uncle Zulfiqar Ali Shah was a club cricketer and played at the Minto Park and was a friend of the legendary Imtiaz Ahmed.
Fakir studied at the Aitchison College Lahore from 1947 to 1952 where he won the best horse rider cup in 1952. He was also the member of the Aitchison college cricket team as a leg spinner with a slight round arm action. One day Fakir was surprised to see the Principal Mr. Gwyn, a passionate cricket lover, place a coin on Fakir's off stump while batting in the nets. In the school leaving certificate of Fakir the Principal wrote "Makings of a good opening batsman."
Fakir Aizazuddin did not receive any formal coaching. However Khawaja Abdul Rab the celebrated coach forced Fakir to participate in the nets and play matches for his club the Friends club at the Minto Park. There he played against Test cricketers and the upcoming youngsters of the time.
One Sunday morning Fakir was bowling to Nazar Mohammed and Imtiaz Ahmed at the Aitchison College ground. Playing forward defensively Nazar remarked in Punjabi "Kaun Kaindda Aye, Main spinner nu halka aan?" (Who says I am weak in playing spinners), Fakir's cousin Syed Iftikhar Ali Bokhari who was 43 days older than him was also playing in the match.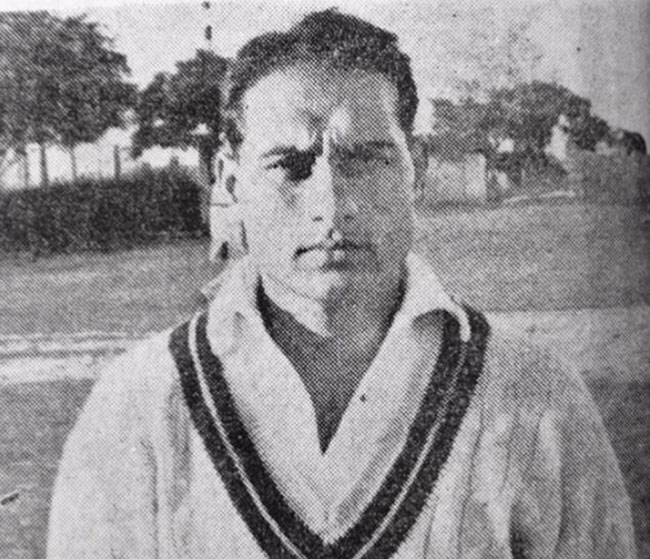 He narrated many years later that clad in a black shawl seated on a bench near the steps of the quaint pavilion, the lone spectator was none other than the legendary singer actress Madam Noor Jehan. She was having a roaring affair with Nazar then and had come to watch her prince in action, but was impatiently waiting for him to join her as soon as possible.
Fakir toured Karachi with the Aitchison College cricket team and were lodged at the famous Sindh Madressah School for a night and a day to play a match. Hanif Mohammed batted against them and Master Abdul Aziz his coach and the umpire not only instructed Hanif  while playing but made sure that he stayed at the wicket and would not give him out.
The Aitchison College cricket team was invited in 1952 by the Chief Minister of Bahawalpur Makhdoomzada Hassan Mahmood, an old Aitchisonian, who loved cricket, to play a festival cricket match to inaugurate Dring Cricket Stadium at Bahawalpur. The team was put up at the beautiful Guest House of the Palace of the Amir of Bahawalpur which had ornate high ceilings and huge furnished dining halls. Princely meals were served on silver trays to the team by liveried waiters.
Fakir being not in the original playing eleven, after having consumed enormous quantity of the excellent lunch sat enjoying the proceedings at the stadium. The newly laid ground had very little grass and the pitch rolled vigorously glinted in the sunlight. There were no trees around the ground and benches had been placed along the boundary for the school children who were there in large numbers as a local holiday had been declared. A few test cricketers patronised by Hassan Mahmood were also present.
Except Iftikhar Ali Bokhari who scored 149 runs, no other batsman made any notable contribution. Fakir went in to bat at number 8 and faced Test off-spinner Zulfiqar Ahmed. To Fakir's relief it just took two or three deliveries before he was caught in the leg trap. The opposing side hit the Aitchison bowlers all over the place.
Both the openers had scored half centuries when Fakir was summoned to bowl. He was a plump small fellow who waddled up to the crease and was handed the ball by the captain. As he got ready to bowl his first delivery Fakir was conscious of an eerie silence as if the crowd waited with a bated breath for his massacre. He ran up to bowl with a slightly round arm action and delivered a huge leg break which turned sharply and clipped the off stump bail. The stadium erupted with a huge roar. Fakir was as surprised as the crowd including the batsman. The other batsman then cut Fakir to his size by hitting the first sixer of the stadium off his bowling. When the team returned to the pavilion, beaming test cricketer Khan Mohammed embraced Fakir warmly.
Fakir Aizaz was just about 14 or 15 years of age when he faced Khan Mohammed of a full run up on the third pitch from the Badshahi Mosque end in the Minto Park. Fakir said Khan was fast and bowled to a fullish length to a tail ender.
Playing for Friends Cricket Club in one such match against Islamia College Lahore at their ground, the openers had scored many runs. Different bowlers were tried including Shujauddin and S. F. Rahman to dislodge them but to no avail. Fakir was handed over the ball and with his first delivery he clean bowled the batsman. He lost his mind with this quick success and started bowling quicker and shorter with the result he was clobbered all over. The captain of the team Shujauddin gave him a real dressing down to make him realize that cricket should be taken seriously.
In April 1952 Fakir Aizazuddin arrived in England and joined Concord Tutorial Institute at Bex Hills-On-Sea as a student. Later on he shifted to Tunbridge Wells. In October 1954 he went to Emmanuel College at Cambridge to study Economics. In the summer of 1955 he scored a quick 32 in Freshmen's trials and reached the finals but was not selected for the University. He made his first-class debut for Cambridge University against Lancashire in May 1957 as an opener but was bowled for 7. In the next match against Kent he scored 6 & 15 runs only. In the third match against Derbyshire he made 0 & 2. At Trent Bridge against Nottinghamshire his score was 1 & 18. Against Lancashire at Aigburth he made only 6. Fakir scored just 61 runs in nine innings at an average of 6.77.
Although Fakir had a great technique, determination and guts to play fast bowlers but these dismal performances prevented him to attain the Cambridge Blue. Iftikhar Bokhari said that Fakir was so sure of getting the Blue that he had even given his measurements to the tailor to make the blazer for him but Ted Dexter was instrumental in deferring the matter.
Playing in a Crusader Game (Cambridge University's 2nd Eleven) in partnership with F.C.M. Alexander (The future captain of the West Indies), Fakir faced Jack Davies (Former English County Cricketer famous for having bowled Sir Donald Bradman for zero at Fenner's as an undergraduate). He was bowling the last ball of the match with 6 runs to win. Fakir straight drove over his head and smacked the middle of the sight screen to win the match. In another Crusader match played on a ground near an imposing Cathedral, Fakir scored 4,4,4,4,4,2 in the opening over and was out in the third over after scoring 45 runs.
In his final year in 1957 he was called to play for Cambridge. He played a few matches on tour of Holland, Norway and Denmark with the Combined Oxford Cambridge University team. He was an office bearer of the Pakistan Association at Cambridge University and was also a member of Hawk's Club at Cambridge.
In 1958-59 on Fakir's insistence, younger brother Iftikhar took him to meet his hero Imtiaz Ahmed at the Air Force Mess in Karachi. However they met as players in 1963 and Fakir Aizaz played under Imtiaz who addressed him as "Shahji". It was a name that Fakir was known in his cricket circles. Fakir had nicknamed Majid Khan as "Bookoo" for being a fine slip fielder because of his bucket hands. Years later this nickname became "Bookoo Bahadur".
Upon returning to Pakistan he played first class cricket by taking part in Quaid-e-Azam Trophy and Ayub Trophy 1959-72. Scored a century in Quaid-e-Azam trophy against KCA team led by Alimuddin that lifted the trophy. He cover drove Asif Iqbal for three consecutive fours in an over in the match.
In another match at Mughalpura Institute Lahore Fakir scored a dashing 71 for Khairpur against Lahore B where Majid Khan was in full cry with the new ball. Nazar Mohammed the former Test opener, acting as an Umpire in the match, told Fakir that "Why do you not play cricket seriously? No one uses his feet so well as you do. Utilise this talent. There are so many millionaires out there but who knows them? Only Test cricketers are known the world over."
Before the Pakistan team embarked on its tour to India in 1960 Fakir was batting against Shujauddin and had made 22 runs. He was hitting his bowling frequently for 4s at the Gymkhana ground Lahore while Imtiaz Ahmed kept wickets.
Suddenly Fazal Mahmood arrived there driving his sports car and watched him play. Shuja and Imtiaz told him in his presence that the boy was good and should be included in the camp but Fazal refused with a very cold, rude and unconcerned attitude. Many years later at the same ground Imran Khan saw Fakir batting and playing his shots and asked "He plays well who is this batsman?" According to Fakir, "The difference was that whenever Imran Khan saw a good player he would include him in the team whereas Fazal Mahmood would not let any player come in the side easily. It was Imran Khan's impartial honesty that won him the 1992 World Cup."
Fakir further said that "Kardar was a good and shrewd captain who was always present in the game. He had already reached the pinnacle of fame by playing for India and the cricket he played for Pakistan was more for his enjoyment and treated it like playing for a Club. Fazal Mahmood and Imtiaz Ahmed both were not good captains. Except for their own game they had no clue of cricket. They neither had any vision nor used their minds. They just played in a mechanical way. They were not adept at field placing and lacked sensibility. They never encouraged young players. Whereas Imran Khan was above caste, creed and favouritism.  He would spot talent in players and thus brought in players like Wasim Akram, Abdul Qadir, Inzamam-ul-Haq, and Waqar Younis. He did not even hesitate to drop Majid Khan from the team."
In April 1961 Fakir married Convent educated Razia daughter of the famous opthamologist of Lahore Dr. Syed Ramzan Ali. They had two sons Iqtidaruddin and Zawwaruddin and a daughter Tabinda.
In 1962 Fakir played under Fazal Mahmood for the Combined XI against the touring MCC led by Ted Dexter at Bahawalpur. Fazal walked in the pavilion and asked "How is the wicket?" Shahid Mahmood tried to answer him but Fazal cut him short angrily and addressing Fakir said "I do not want an answer from him. I am asking you?" Fakir was startled by this preliminary start and stuttered and mumbled. Fazal had a great bowling spell and took 6 wickets for 28 runs. He had placed Fakir at mid-on whose attention wholly riveted on Fazal's run up and delivery and was guilty of giving away an unnecessary single for which he was duly reprimanded by Fazal who said " What is it? Have you come for a stroll in the Lawrence Garden (Bagh-e-Jinnah)?" Batting at No. 8, Fakir was run out for 20 as the top scorer of the side.
Fakir toured England with PIA Eaglets Cricket team led by Wazir Mohammed in 1963 and topped the first-class batting average with 187 versus Cambridge University at Fenner's as his top score which was a kind of his revenge for not receiving a Blue during his stay there.
He played in all the three unofficial Tests for Pakistan against Commonwealth team in 1963 and faced Charlie Griffith the most feared bowler of his time along with Chester Watson known for his fearsome bumpers. Opening the innings with skipper Imtiaz Ahmed at the National Stadium Karachi and taking strike, Fakir straight drove the first delivery from Griffith for four runs and went on to score 72 while Imtiaz made 45. Fakir opened the innings with his hero Imtiaz Ahmed thrice.
At Dacca against Commonwealth where he was run out for 21 and Imtiaz was out for 12 and in Ceylon at Colombo against Ceylon Cricket Association President's XI where in the first innings Fakir made 10 and Imtiaz 9, in the second innings Fakir was out for 3 and Imtiaz for 31. Fakir always felt privileged to watch Imtiaz from the non striker's end and described him as a lesson in batting and courage.
I first saw Fakir playing in the Lahore Test against Commonwealth in 1963. He had a crouching stance and was a courageous batsman who faced the whirlwind speedsters without any protective equipment and came in the line of the ball to play.
When Pakistan 'A' team was preparing to tour Ceylon in 1964 at the National Stadium Karachi, I too was asked to join as a practice bowler. It was a great moment for me to be playing with the Pakistan team under the legendary Imtiaz Ahmed. Bowling to Javed Burki, Intikhab Alam, Imtiaz Ahmed and Fakir Aizazuddin among others in the nets was a great privilege. Fakir snicked twice off my bowling in the slips and I called out "How's that". It visibly annoyed him.
He failed in the unofficial Test against Ceylon at Colombo as he was having gripping problems. He was out cheaply in the first innings but was wrongly given out in the second innings. In 4 innings he had only scored 14 runs. Fakir was overlooked for selection against Australia that played a single test at Karachi in 1964 because of his rift with the selectors over his refusal to their message through Idris Beg to play for Karachi instead of Khairpur.
Fakir and I discussed his 1967 tour of England with the Pakistan cricket team. It was rumored that Fakir had paid the captain of the team Hanif Mohammed to buy an Opel Rekord car to get a berth in the side. When he was chosen in the team he was criticised for being a product of favouritism.  Even Saeed Ahmed continuously teased him about it but also tried his best with the captain to get Fakir included in the Test side. Hanif Mohammed, however, did not give Fakir a Test cap. Saeed Ahmed maintains that Fakir was an excellent human being and a good cricketer who deserved to play in a Test match on that tour.
Fakir always appreciated Saeed Ahmed's stance on this issue but said that "Even when Saeed became the captain he never offered me a chance. Even players like Asif Iqbal who used to carry my boots and Mushtaq Mohammed did not bother about me when they were captains." The fact was that in 1960s not many quality batsmen were available in the country and Fakir was a ray of hope because of his grit and determination. He had silenced his critics by demonstrating sheer bravery against the Commonwealth.  He was expecting to be in the Test side but was made a twelfth man continuously in most of the matches on the tour till he got fed up and told the captain that "I came here to play cricket and not to serve as a bearer." He was so furious that he almost hit Hanif with a bat as Hanif kept reminding him that "I am the captain and you cannot behave like this. I will take action for indiscipline". But Fakir couldn't care less. It was the intervention of other players that saved Hanif from being roughed up but the differences with the captain sealed Fakir's fate. It was a bad tour for him where he batted at lower order.
In 9 matches he scored 267 runs. His highest being 74 against Minor Counties. He also played two match saving knocks of 29 & 33 not out against Kent. Commenting on Saeed Ahmed, Fakir said that "Saeed's father was always pestering Mian Mohammad Saeed former Pakistan captain and chairman Selection Committee to get his son to play.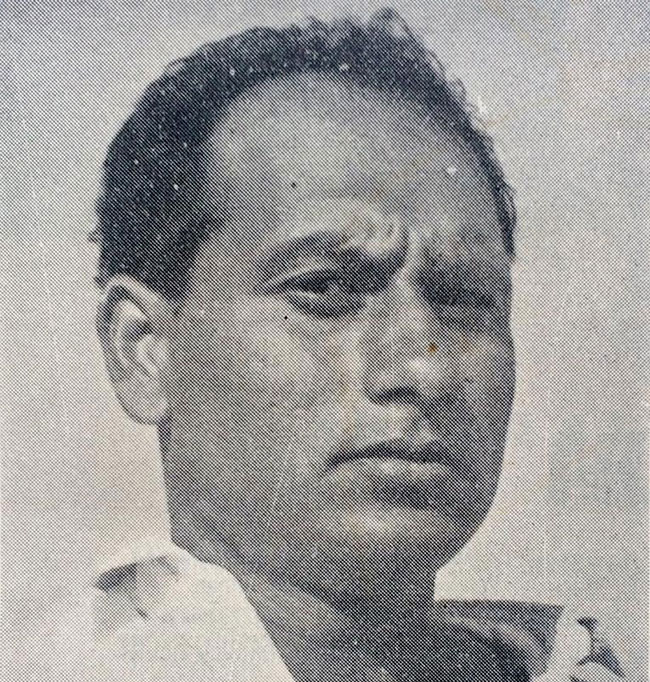 Finally Mian Saeed saw Saeed Ahmed playing in the nets and remarked "This boy plays the cover drive so beautifully. Nobody can stop him from playing for Pakistan." Fakir was present at the funeral of his former captain Hanif Mohammed when he died on 11th August 2016. Despite his differences Fakir still considered Hanif to be the greatest opening batsman and wrote an eulogy in DAWN where he remarked about his unbeaten innings of 187 at Lord's  in these words" This maestro played the finest symphony in motion the hallowed precincts had been privileged to watch". Hanif had told his team earlier that "These English bowlers would never succeed in getting me out".
In the early 1990s Amin Lakhani a left-arm spinner who holds a world record of two hat-tricks in the same match against the West Indies in Pakistan, playing for the Airport Gymkhana against Karachi Gymkhana challenged Fakir that he would get Fakir out within an over. Fakir retorted that he would hit him for a six. The third delivery sailed over Lakhani's head into the Governor's House.
Fakir was appointed Manager of Pakistan cricket team on tour of New Zealand in 2000-2001. At the end of the tour he wrote an exhaustive report and highlighted the rift between the Coach Javed Miandad and the senior players.
He rated Moin Khan as a poor captain who lacked initiative. He lashed at Wasim Akram and suspected that he feigned injury to return home. He praised Waqar Younis as an honest and co-operative player. He was not happy with Shahid Afridi and Imran Nazir who in his opinion were not interested to learn while Abdul Razzaq was an irresponsible batsman.
In 2004 I met Fakir and his cousin Iftikhar Bokhari at Fazal Mahmood's house where they had come to congratulate him for his autobiography "From Dusk to Dawn" in which I had assisted the Oval hero to provide several pictures for his book.
In 2005 England cricketer Bob Barber arranged a festival match on September 17 at Broad half penny down Hambledon to celebrate his 70th birthday and invited all the cricketers who had played with him. There were players like D. B. Carr, D. J. Insole, Ted Dexter, Mike Brearley, Mike Smith and Sir Alec Bedser. Fakir faced three overs from England's fast bowler Tom Cartwright who was 23 years younger than him and two overs from R.W. Barber during his unbeaten breezy knock. Fakir won the Man of the Match award. Making a comment Fakir said "Playing on English grounds the atmosphere and the grass are so perfect that the ball comes straight in the middle of the bat. Whereas playing on deserted dusty grounds of Pakistan a handful of dust hits your face before the ball even reaches your bat."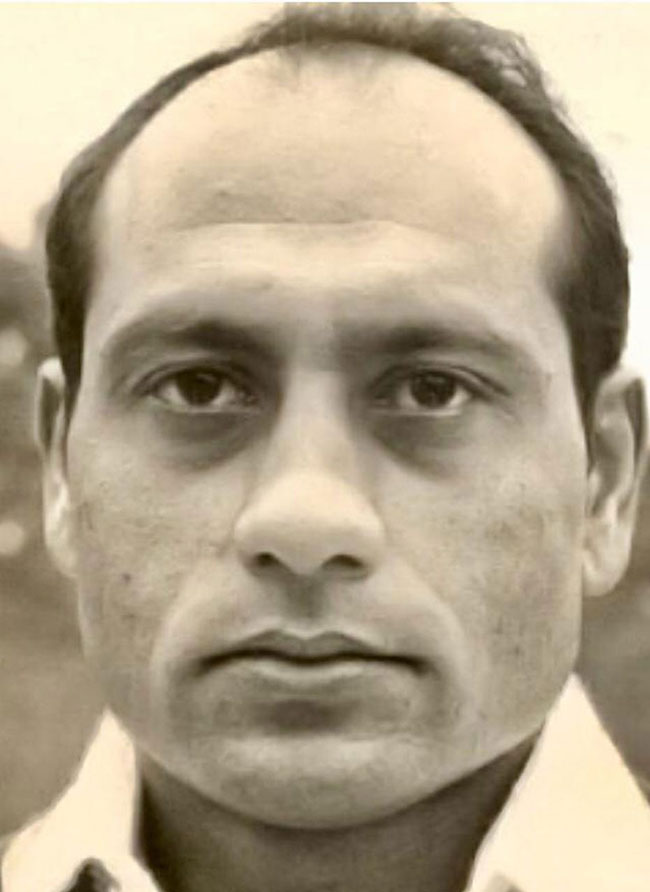 Fakir was an undefeated Squash champion of the Sindh Club in 1977 and had taken part in Sindh and Pakistan Open. He was a man of strong opinions but there was a class about him. He was a highly social animal and life was unbearably irksome for him. His friend from the Aitchison College days Rahman Subhaan surprised him when he visited him in the wilderness of Khairpur where Fakir was running his family textile unit but it pleased him immensely to display his penchant for some great hospitality to his friend.
In May 2010 Christopher M. Jenkins published a book titled "The Top 100 Cricketers of All Time" but regrettably two names were missing from that list, Fazal Mahmood and Hanif Mohammed, the two most perfect cricketers the game has produced. It was the lone voice of Fakir Aizazuddin who rose to point out this unfair omission.
He wrote a letter of protest to the author who wrote back to apologise and assure that these names would be included in the revised edition. Fakir often quoted fast bowler Mahmood Hussain who had said "There were only two cricketers in Pakistan. One was Fazal Mahmood and the other was Hanif Mohammed. The rest of them were just Cooks, Waiters and Bearers. In Fakir's opinion "Fazal was a great bowler but if he had bowled to Zaheer Abbas, he would have played him on the front foot as Fazal was not fast and would have mauled Fazal's cutter and swing."  When Fakir was feeling superior of his courage in cricket he would call other cricketers as Majidi, Shafqati, Hanifi in feminine gender.