Batting is as Sunil Gavaskar demonstrated. Flawless, skillful, radiant, and, importantly, making an authoritative statement at the crease. With a bat in hand, Gavaskar was an amalgam of concentration and discipline.
Let us not draw comparisons. Who was the best? It can be an endless debate. Every era had a hero in batting and bowling. For me, Gavaskar represented the best of a generation that looked up to heroes like him.
He was a hero – out there on the cricket field, no helmet, no great protective equipment, just the bat to defend himself. And defend he did bravely. Standing up to the scorching pace of some of the most hostile fast bowlers the game has seen. He never flinched. He was the lone figure at the crease sending inspiring vibes to the dressing room with his craft. He was the king of the crease.
The argument that have we seen the perfect batsman of all time should end with Gavaskar. In terms of longevity, success and influence on the game Gavaskar has been in the forefront. Perfection was seen in the manner in which he built the innings, run by run, session by session.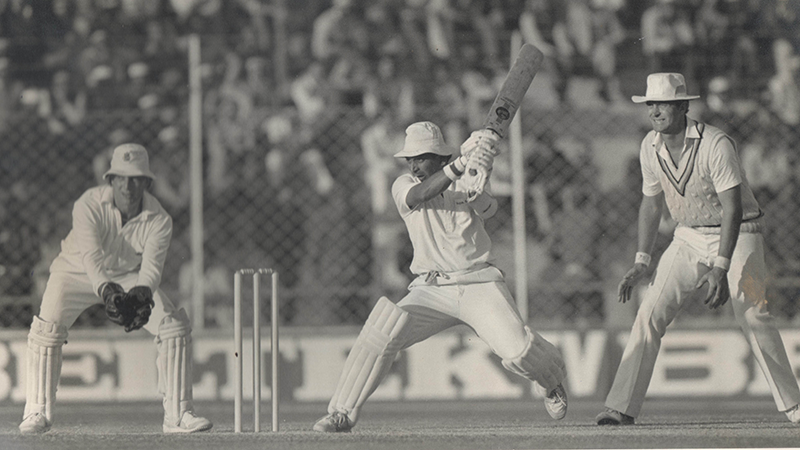 You could not take your eyes off when Gavaskar was in the middle. From his gait to the crease, taking guard, and settling into the most compact stance, he was the cynosure, a picture of such eminence. With Gavaskar, perfection was a quality so enviably attainable. He was different.
I have heard stories from bowlers on how he was able to pick the line and length in a flash. The ball leaving the bowler's hand was traced with such accuracy by him that it was considered a boon if they could beat him in the first hour. Of course he got out first ball in a Test three times but what of the occasions when he tamed the attack like the master that he was.
It was a lovely sight watching Gavaskar `leave' the ball. He was a delight when caressing the ball behind the stumps or thumping it in front. The straight drive took your breath away as he showcased the bat maker's logo.
Talking of Gavaskar's technique, an advertisement for the coaching manual, he was a purist's delight. His bat rarely had signs of the ball on the edges. He played the ball mostly from the middle of the bat. Or did not play it!
Gavaskar was the best expression of a batting spectacle. He was never swayed by the surface. He had a response to bounce, turn, seam, swing. Over after over he would watch the ball from close, literally sniffing it when letting it pass. Wicketkeepers were said to just sit back and enjoy once Gavaskar had got his eye in. Few deliveries would get past his bat.
His monumental patience was a tale for folklore. To watch him bat against the fast bowlers was an education. He believed in giving the bowlers due respect initially and then dictating once he had got the measure of the pitch and the conditions. He also had no qualms about accepting certain limitations on days when he was not getting his timing and placement of shots right.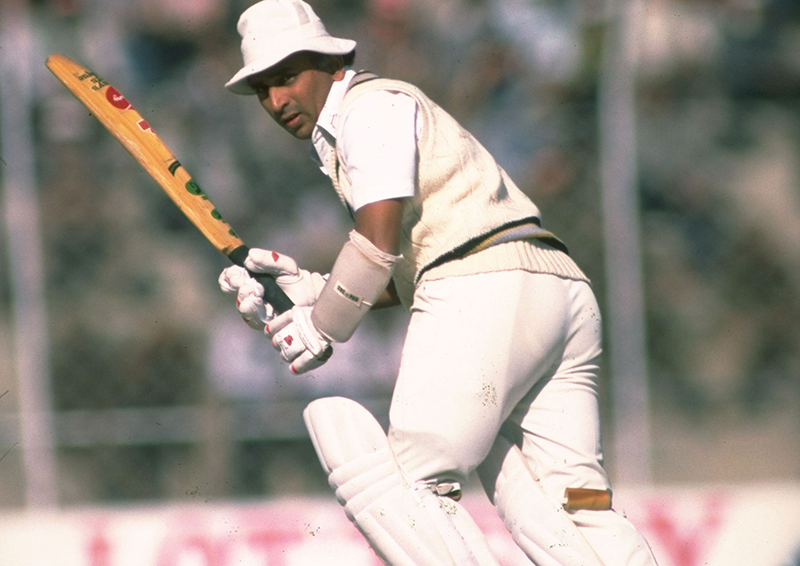 We all know how Gavaskar broke into the big league on the strength of high scoring innings in junior and college cricket. In his first innings in 1963, for Bombay Schools, Gavaskar batted at No 9, before opening in the next game. Four years later, his 81 for Bombay University against Calcutta was a curtain-raiser to his talent. A zero on Ranji Trophy debut in the semifinal against Mysore in 1970 was an aberration and one year down the line, he confirmed his awesome potential at Port of Spain with innings of 65 and 67 not out against the West Indies.
Gavaskar remembers the first ball he faced in Tests. "Bouncer from (Vanburn) Holder." We all remember the last ball he faced in Tests, at Bangalore in 1987, against an inspired Pakistan under Imran Khan, the spinners, Iqbal Qasim and Tauseef Ahmed on a rampage on a minefield of a pitch. It was an innings of rare ability to survive on a surface where every ball looked a wicket-ball.
On a pitch where batting was a nightmare, an onerous task with men crouching around to grab a bat-pad, Gavaskar gave an object lesson in batsmanship. We were told that Imran advised the close-in fielders to watch his footwork and take lessons. It was an epic battle between bat and ball. The audience watched in awe. The opposition almost in reverence, at times making desperate claims for a catch or leg-before, but nothing made an impact on Gavaskar.
Gavaskar was in a zone as he took India within striking distance of the target. When he was given out at 180, India was 41 runs short of the target with two wickets in hand. India lost by 16 runs. He presented a forlorn figure. Single-handedly he had created a winning platform for India. But he was done in by the umpire. To his credit, Gavaskar accepted the decision and left the field in a dignified manner. Any adverse reaction from him at the poor umpiring decision would have led to chaos at the charged-up venue.
That innings earned him profuse praise from the Pakistan team. It is considered an all-time lesson in correct batsmanship. True, Gavaskar played a similar knock at Ahmedabad in 1983 on a Motera pitch where the ball was flying. The West Indians spat fire and threatened to cause physical harm but Gavaskar responded with a 90 that was an innings played once in a lifetime. He was to repeat the act four years later before bowing out of Test cricket on a high.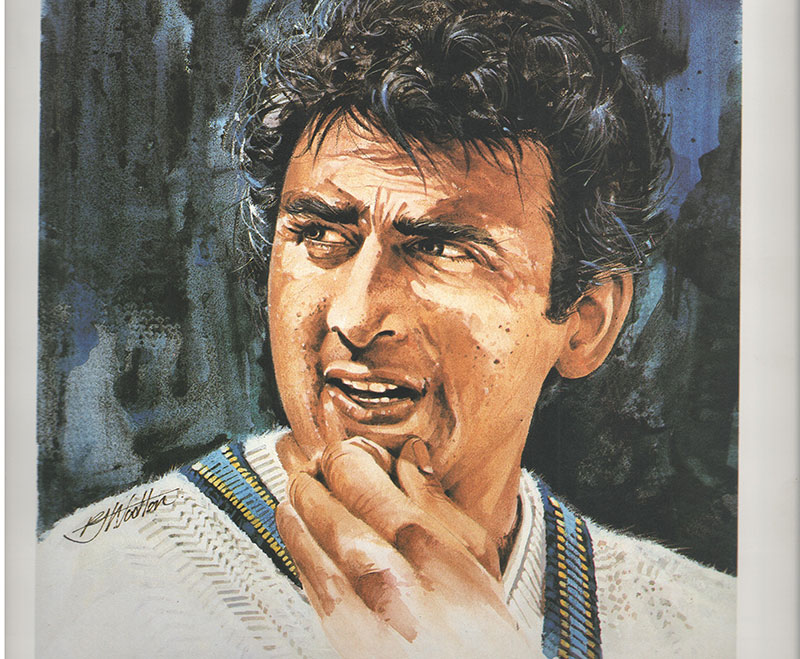 Gavaskar has since been a servant of the game, serving various committees as an expert and authority on cricket. He is idolized for his cricket and held in the highest esteem by the followers of the game. At 71, he continues to criss-cross the planet as an expert commentator, enriching us with rich observations on cricket that we all love. For me, personally, it has been a privilege to have known Sunil Gavaskar and having learnt life lessons from him at various stages.
(Vijay Lokapally, based in New Delhi, writes for THE HINDU and SPORTSTAR)