Wazir Mohammad who turned 90 on December 22 is the oldest living Pakistani Test cricketer. He is better known as the eldest of the four brothers to play Test cricket- a unique achievement. For good measure, their fifth brother narrowly missed the distinction; was once a 12th man.
His Test record-801 runs at an average of 27.62 in 20 Tests- might not be impressive statistically. But he made an immense contribution in Pakistan's memorable Test wins of early days.
Of them, the victory at the 1954 Oval Test is the most talked about to this day. Pakistan became the first country to win a Test match in England in the first-ever tour of the mother country. It was a low scoring game. In the second innings, Pakistan were 82/8 and only 85 runs ahead.
In partnerships with the last two batsmen, Wazir managed to double the score. Chasing 168, England were all out for 143. In fact, this match-winning innings of 42 not out was Pakistan's highest in that historic Test.
In Pakistan's first-ever Test against Australia in 1956, Wazir joined skipper Kardar with Pakistan tottering at 70 for 5. He scored 67 and this partnership of 104 out of a total of 199 was the highest of the match and played a pivotal role in Pakistan's success.
Next, in the West Indies, his great knock of 189 not out in the fifth Test was the only century of the match. Once again, Pakistan had it maiden Test win against the West Indies.
Thus, in all the first successes against the three biggest cricketing powers of the day, Wazir's role is unforgettable.
Living a retired life in a leafy suburb of Birmingham in England's midlands, Wazir is quite sprightly for his age.
On the 1957-58 tour of the West Indies, Hanif (628), and I (440) had a combined aggregate of 1068 runs in the Tests. It was the first time two brothers had amassed a total of 1000 runs in a Test series.
-He tells it all started at home in Junagadh (in India).
"My father was good club cricketer but mother was a great influence. She was a sportswoman. Badminton and carom were her favourite sports and she won quite a few local tournaments."
-Pointing to the ball hanging to the tree in his garden, Wazir talks about his first lesson.
'There was a school ground in front of our house. On the sidelines of that ground, the school team had a ball hanging to a tree for batting practice. Unless one plays with a straight bat and hit the ball with the middle, the hanging ball wouldn't come back to you. I passed this lesson to the younger member s of my family".
I and brother Raees played for our school Mohabat Madrassa which had an intense rivalry with Bahadur Khan high school. We often played them in final of the schools tournament. There used to be a holiday in both the schools and boys thronged the ground. Playing is such a pressure atmosphere later helped me."
-He was only 17 and the youngest Sadiq only two when the family got uprooted in1947 and resettled in Karachi, the then capital of the newly created country Pakistan.
"In Karachi, we initially lived in a big hall of a vacant Hindu temple for many years. The eldest two, I and Raees, worked in a bank to support the family.
For cricket, it was Jahangir Park. Around a dozen clubs had their nets there. I joined Pak Mughal. All the test cricketers of the city during that period emerged from Jahangir Park.
-The talented brothers soon made strides.
"Interestingly, Raees, younger to me by three years, was the first to play first-class cricket in 1948-49. I entered the next season while Hanif debuted in 1951-52.
In a couple of years, Quaid-e-Azam trophy was launched and first-class cricket in Pakistan got on a sound footing. Karachi used to have two and sometimes three teams in the Quaid-i-Azam trophy. Quite a few times, we brothers played for the opposing teams and the atmosphere at the home got tense- more so when two among us captained the sides."
Pakistan's first-ever Test tour was that of India in 1952-53. Wazir and Hanif were in that side. Hanif played in his country's inaugural Test match, elder brother had to wait.
"We had just one match, vs North Zone before the first two Tests. I wasn't played in that first-class match and therefore not considered for the two Tests. Before the third test, there were three first-class games. I scored 45, 7 not out, 104 not out and 30 in the four innings I batted. My century against the West Zone came against Nyalchand whom Sir Frank Worrell called the king of matting and Jasu Patel whose figures of 9 for 69 against Australia a few years later remained Indian test record for 40 years. Pakistan had tied the series 1-1 and there was an atmosphere of excitement and tension all around us before the third Test; I had a sleepless night before my debut Test."
-During that memorable knock of 42 not out at Oval in 1954 there was something more than that met the eye.
"Early in that innings, I was hit on toe by a Brian Statham yorker. It did hurt a little but I made a real drama and started writhing in the pain. Even a physiotherapist sort of a person came to the ground.
When I was on my feet again, I heard wicket-keeper Evans telling his captain Hutton, "His toe is badly hurt, it would be difficult for him to move the leg so better bowl yorkers to him". Their fast bowlers continued sending me yorkers. That made life easier. The uncovered wicket had been badly affected by rain and even good length balls rose awkwardly. The yorkers were easier to play. I kept on pretending as if my foot was still in great pain. All this helped me settle down and score."
-Hanif's 337 overshadowed his fine feats during the 1957-58 West Indian tour.
"For Pakistanis, the everlasting memory of the 1957-58 tour is Hanif's record-breaking innings of 337. It was also my finest tour. I had test scores of 189 not out, 106 and 97 not out against some of the fastest bowlers of the time and legendary off-spinner Lance Gibbs. In fact, I headed Pakistan's first-class averages during that tour with Hanif second. We also finished in the same order on the 1954 tour of England. "
-Pakistan were not a good fielding side during that period and he was no exception
"Most of us were poor fielders and it caused problems for skipper A.H.Kardar,'how to hide so many'. Being one of those, I was always stationed in the outfield. During a tour match in 1954, the skipper called me to strengthen the slip cordon. An attempted catch off an edge fractured my finger. It remained in plaster for weeks. That remains my last venture in the slips and the finger hasn't totally straightened out".
-Lived under his illustrious brother's shadow
"Hanif had earned a name among world's best batsmen during the very first few years of Pakistan's test history. Even during my playing days, I was often introduced as Hanif's elder brother. I took it as an honour and never felt embarrassed. I feel privileged to have shared a century partnership with Hanif during each of his two world record innings: 337 Pakistan vs West Indies (1957-58) and 499 Karachi vs Bahawalpur (1958-59)."
-Raees was unlucky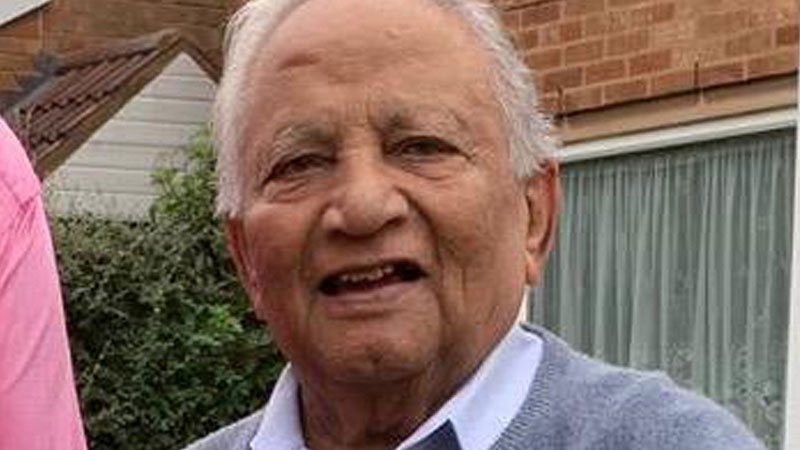 "It pains me that our brother Raees couldn't get the test cap. He came very close. Raees was among the reserves for the 1955 Dhaka test against India. On the night before the match, skipper Kardar told him to go to bed early, 'you will be playing tomorrow as Maqsood is not feeling well'. Next morning, Maqsood declared himself fit and Raees was the 12th man. Apart from Mushtaq, Raees was the only genuine all-rounder among the brothers.
Raees' son Asif Mohammad was also unlucky. He played for Pakistan's under 19 and under 23 sides without getting the national blazer."
-Called Wisden for an encyclopedic knowledge of cricket records
"Statistics always fascinated me and I knew a lot about cricket records. Family and friends nicknamed me Wisden. It contributed towards a world record. I was captaining Karachi when Hanif made 499 and went past Don Bradman's record highest first-class score. He had not given a thought about it. Nearing his triple century, his concentration deteriorated. I told him about the landmark, 'the way you have been dominating the bowling it is very much achievable'. And he became focussed towards it. "
-Also knew laws of the game
"In 1957-58, Gary Sobers scored the then highest test score of 365 at Kingston. The crowd invaded the ground which caused a crater in the pitch. Their captain declared the innings immediately. Pakistan were required to bat 90 minutes on that damaged track before the end of the day. I told our skipper Kardar about a law which stated that if the wear and tear is not due to natural reasons it would be considered unsuitable for the batting. The umpires were baffled and initially disagreed. They finally relented after checking from the rules book."
-First idol
"First batsman about whom I thought 'I would like to bat like him' was Vijay Hazara when I saw him at the age of 12 in a Ranji Trophy match"
-Perhaps Pakistan team couldn't accommodate so many brothers
"During the 1950s, I and Hanif were regular members of the team so it made it difficult for Raees. Then Mushtaq appeared. His first tour was that of India in 1960-61. Many believed, I deserved to be in that squad. But two brothers, Hanif and Mushtaq, were already there.
In 1969-70, Hanif, Mushtaq and Sadiq appeared in the first Test vs New Zealand. It turned out to be the only occasion when three Mohammad brothers played in a Test. Soon after the match, the President of Pakistan's cricket board told Hanif that his retirement time had arrived and Sadiq is his replacement.
That was despite the fact that Hanif had batted reasonably well with scores of 22 and 35 in a low scoring drawn match and shared opening stands of 55 and 75 with Sadiq. Latter was Pakistan's best partnership of the match. Hanif was only 34 at the time. "
-Mentor for younger siblings
"I and Raees used to coach the other three at the mandir hall. Youngest Sadiq wasn't a natural left-hander. I persuaded him to bat left-handed for two reasons. Pakistan team lacked a good left-hand batsman. He stood a good chance to succeed at the domestic level as the bowlers didn't have much experience of bowling to left-handers."
-Finest bowlers faced
"Indian leg spinner Subhash Gupte was fantastic. I believe his record would have been better if he had played for a good fielding side.
West Indian Gilchrist was the most frightening fast bowler I faced. His aggressive demeanor supplemented his tremendous speed. If a batsman hit him he exclaimed, 'Oh Maan, I would kill you"
-Cricket didn't pay much those days
"I earned my living as a banker. Most of my banking career was with the National Bank of Pakistan. I first worked for them in Pakistan and then in England."
-Ironically, the biggest disappointment of the career came in otherwise the most memorable West Indian tour of 1957-58
"Just before the start of the 2nd test at Trinidad, I had a severe allergic attack, probably against the grass of that ground. I became breathless and also speechless. For most of the test match, I stayed in the hospital and was only brought to bat in the two innings, and bagged a pair. I was in the form of my life during that tour and on that very ground scored 189 not out in the 5th Test. A few days before that second Test, on the same pitch, I had made unbeaten scores of 65 and 15 against Trinidad. Our morale was high after that great rearguard action in the first test led by Hanif. Pakistan lost the second test by 120 runs. Had I been fully fit we could have won. This would have even altered the final result of the series which Pakistan lost 1-3."
-Kardar was a great captain
"Our amazing test victories against all the big teams owed a lot to A.H. Kardar's captaincy. A master tactician, he was a shrewd analyst of the opponent's strong and weak points. He also possessed excellent man-management skills and could read people's minds.
Kardar always made me and Hanif roommates. The two of us breathed cricket and discussed the game all the time. Unlike most of the other teammates we were not fond of going to parties or visiting places."
-Appreciated pure batsmanship
"My picks as favorites are Sunil Gavaskar, Hanif Mohammad and Geoff Boycott. Complete packages in terms of technique, concentration, and determination. A student could learn the art of batting by observing them. "
-Called for national duty four years after the last appearance
"I played in my last Test match in 1959. In 1963, I had decided to say goodbye to first-class cricket after the domestic season. Pakistan had its worst-ever Test series in England the year before, losing 0-4. The board requested me to lead the young Pakistan Eaglets to England, 'we need a senior and experienced person to guide the young lot on a tour which is crucial for Pakistan cricket's future'. I agreed in the national interest.
The Eaglets faced strong county sides plus the two universities. It was a good learning for the youngsters and many of them later played for Pakistan for a long time: Intikhab Alam, Mushtaq Mohammad, Majid Khan, Asif Iqbal, Sadiq Mohammad and Pervez Sajjad. Other than the first two, it was the first international tour for the rest. "
-Spot-fixing scandal of 2010 a real embarrassment
"I have been living in Shirley since the early 70s. Everyone in the neighborhood knows me as a former Pakistani test cricketer. It had become difficult even to step outside the home as I was invariably asked to comment on that spot-fixing saga of Lord's Test involving Salman Butt, Mohammad Asif and Mohammad Aamir."
-Some lesser known achievements of brother s in arms
"Followers of the game talk about brothers' unique feats such as the four of us playing test cricket, or three batting and bowling in the same test. Some also mention that Mushtaq and Sadiq became only the second pair of brothers after Chappells to score a century in the same innings of a Test match.
Few know about two other distinctions.
The final of the 1954-55 Quaid-i-Azam trophy saw Wazir (118), Raees (110) and Hanif (109) making centuries for Karachi- only occasion three brothers scored centuries in the same innings of a first-class match."