A paceman to bowl his guts out in the heartbreaking bowling conditions in Pakistan for two decades and be neglected by the cricket authorities is nothing short of a farce. The anger and frustration of Shahid Mahboob, is understandable. To stay he had a stiff competition, amongst the second-tier pacemen, does not tell the entire story of this most unlucky cricketer.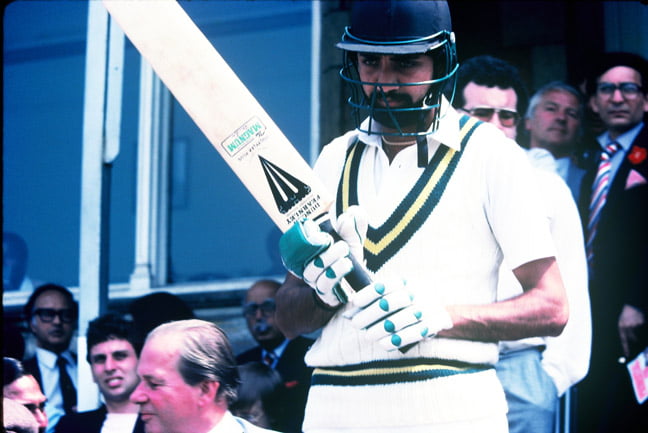 The political dynamics of Pakistan Cricket Board, simply did not allow him to, bring his skilful pace bowling to the fore. Admittedly the peak of his career coincided with the return to full fitness of Imran Khan and the rise of Wasim Akram and followed by Waqar Younis, three of the greatest names of all-time, Shahid was given a raw deal by the national selectors. Three decades on, Shahid's quest for recognition continues, as a qualified coach based in U.K. he seeks a level-playing field to help Pakistan's cause.
Often branded, as 'difficult character', Shahid was seen to be challenging the very fabric of the cricket management of the 1980s that often drifted, a bit too much towards 'favouritism'. It seems Shahid did not quite fit the bill and no effort was spared to exclude him from the top-flight category.
As a proud man who valued his self-respect, above everything else, Shahid never felt the urge to please the big wigs of either Lahore or Karachi, in order to enhance his career. No favours were sought from Imran Khan, Zaheer Abbas, Javed Miandad or Intikhab Alam for he preferred his cricket to do the talking and expected to be picked on merit.
With very little acknowledgement of his tireless efforts, Shahid consistently bend his back in trying conditions and took more wickets than any paceman in Pakistan domestic cricket. His wholehearted, skilful medium-fast bowling netted him 678 first-class wickets in just 152 matches.
Purely on statistical basis, Shahid's ratio of 4.46 wickets per match compares favourably with some of the leading names in the country, Fazal Mahmood (4.16), Imran Khan (3.36), Sarfraz Nawaz (3.36), Ehtesham-ud-din (3.78), Wasim Akram (4.05), Waqar Younis (4.19), Aaqib Javed (2.95), Shoaib Akhtar (3.51) and Mohammad Asif (4.13).
Shahid Mahboob, born in Karachi on18th August, 1962 in a family, originating from Saharanpur, United Province, was 3rd in line of five brothers, and a sister. His father Mahboob Ahmed, a contractor, was associated with both Tarbela and Mangla Dam projects.
Shahid studied at St. Paul's HS, Karachi, St. Paul's Cambridge School, Rawalpindi and did his matriculation in 1978 whilst at Technical HS, Sadar Karachi. He also enrolled at Islamia Science College, did B.A. Economics at Islamia Arts College and M.A. English at Wafaqi Urdu College – all in Karachi.
Though he participated in hockey and football, it was the game of cricket that enjoyed a higher profile and as a 12-year-old school boy, Shahid took inspiration and modelled himself on the West Indies speedster, Andy Roberts, who toured Pakistan in 1975.
His initial club cricket was for Muslim CC in Tariq Road, Karachi before he was taken by Shaharyar Sports that practised behind Abdullah College, Nazimabad.
A verdict, 'You cannot swing with this action' by Khan Mohammed in the Talent Hunt Scheme, failed to dampen his quest to reach the top. A devastating return of 7-69 for Karachi against arch rivals Lahore in the 1980-81 National U-19 Championship, proved a springboard for the young paceman. A bowler who was quicker off the wicket than in the air, Shahid came into the limelight with his 11 wickets in the three U-19 'Test' matches against the Australian tourists.
Two years prior to the event, his close friend, Muzaffar Abbasi (Pakistan Customs), amazingly was brave enough to predict, Shahid appearing for Pakistan, in the 1983 World Cup.
As an athletic 6ft.1inch tall teenager, he took the advice to bowl fast and very soon his dipping in-swingers earned him a reputation in Karachi.
Shahid made his debut in first-class cricket when hand-picked for his performances by Ghaffar Ali Khan, who was returning to first-class cricket after a gap of 17 years. Khan Sahib was the driving force behind IDBP (Industrial Development Bank of Pakistan) on the domestic horizon.
World Cup 1983
At 20, Shahid's international debut came against India in a 33-over per innings match at Lahore in December 1982. The crowd was treated to a batting feast and although he send back the dangerous Krish Srikkanth, in his first over, his 7 overs cost 55 runs and Pakistan lost the game on run-rate. Eyebrows were raised when Shahid was preferred to the experienced Sikander Bakht for the 1983 Prudential World Cup in England.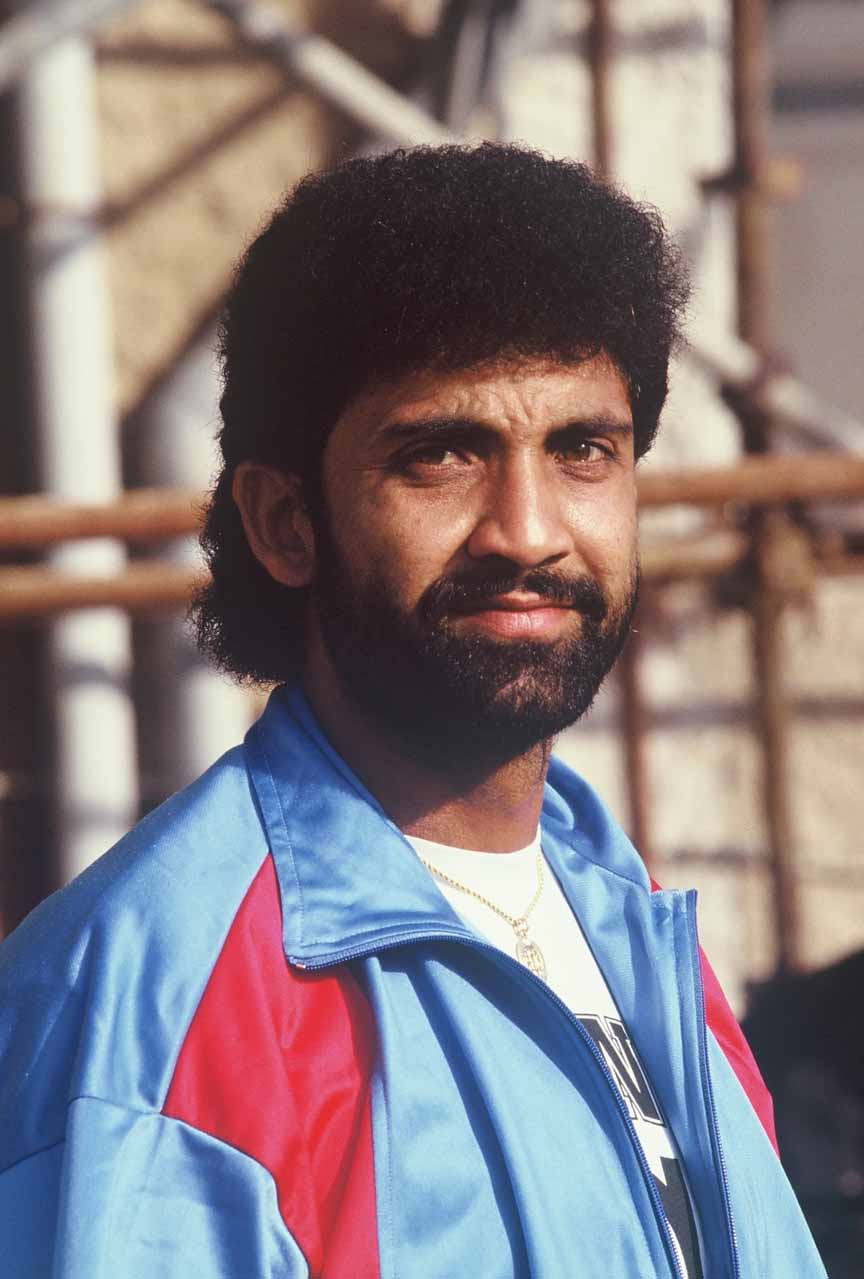 It was believed that the youthful Shahid, in addition to his medium-fast bowling, was more than capable of contributing with the bat and in the field. With captain Imran Khan, playing purely as a batsman in the tournament, the rest of the Pakistan pace attack, including Shahid, was expected to share the additional responsibility.
Pakistan's hopes of reaching the semi-final stages were hanging in balance when they faced Sri Lanka in its fourth first round game at Leeds and batting first in overcast conditions had been reduced to 43 for 5 when Shahid walked in.
He got his down to play a highly responsible innings of 77 and the 6th wicket stand worth 144 with Imran Khan (102not out) pushed the total to 235-7 (60 overs). In the end Pakistan managed to squeeze a nerve-wrecking win by just 11 runs. Shahid was able to keep things tight throughout the tournament, including 0-43 off 11 overs in the semi-final against West Indies at the Oval.
Lahore Test
At the age of 27, five years after his last international game, Shahid finally got a Test cap, not because Pakistan selectors and team management saw him as the deserving candidate. It was simply to fill a vacuum created by the fitness issues faced by Waqar Younis, Saleem Jaffer and Aaqib Javed.
With 32 wickets @ 21.46 in 6 matches for Karachi Whites in the Patrons' Trophy, he was seen as the best option but did not get a warmest welcome. It created a situation for Shahid where he had pressure, both off the field and on it as well. His selection on one of the flattest batting track at Gaddafi Stadium, Lahore, turned his Test debut into a nightmare.
When the Indian innings, finally finished at 509 all out on the third morning, Shahid had sent down 49 overs and picked up the wickets of M. Azhar-ud-din (77) and Ravi Shastri (61). On each occasion he broke a partnership 149 for the 3rd and 186 for 4th as India after losing two early wickets, took full advantage of a docile wicket that brought the entire Pakistan bowlers, including, Imran Khan (2-130), Wasim Akram (1-65) and Abdul Qadir (3-97), to their knees.
Shahid, very harshly, was being asked and expected to perform miracles, in the most trying conditions. The Indian bowlers, as expected, also toiled hard but with no reward, as Pakistan replied with 699-5. With the series still in balance, the management went into the 4th and final Test, on a more, lively wicket at Sialkot with four pace bowlers. In the conditions that would have encouraged Shahid to show his worth, he was replaced very summarily by Zakir Khan.
Domestic Cricket
After three seasons with IDBP, Shahid was offered a contract to play for Allied Bank in the 1982-83 Quaid-i-Azam Trophy. In his first match for the new department he picked up 9 wickets (6-107 in the 2nd innings) against Habib Bank in the Quaid Trophy match at Karachi.
At the end of the season, he had been lured by his friend and mentor, Ghaffar Ali Khan, to come and join him in PACO (Pakistan Automobile Co-Operation) for the 1983-84 season.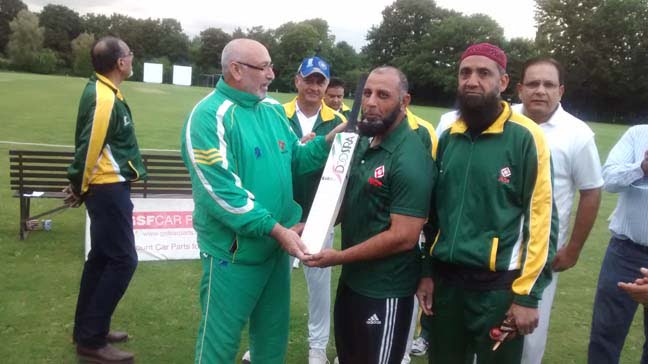 In domestic cricket, Shahid was amongst the most respected new-ball bowlers and having chosen to play for less fashionable departments, IDBP and Allied Bank, brought a situation whereas he spend the best period of his career against tougher opposition.
The 2nd round games and knock-out stages of both Quaid-i-Azam Trophy and Patrons' Trophy, brought the best out of Shahid. That he shouldered the responsibility of a chief strike bowler and achieved success, year-in-year-out, against the cream of the batting line-ups of PIA, Habib Bank, National Bank, United Bank and Pakistan Railways, is a great credit to him.
Shahid captained PACO in his first season 1983-84 and performed that role for a number of seasons. He was recognized as one of the street-smart brains in the Pakistan domestic circuit and one who revelled in the role of leading small and less-experienced squads.
For the best part of his career, particularly as a captain, he preferred to stand close-in and remained a very efficient fielder in slip, gully or cover, quite remarkable for a new-ball bowler. An all-rounder, who could have contributed more to Pakistan cricket, given half a chance.
A bowler who would make things happen in the most trying conditions and run through sides in more favourable conditions, Shahid claimed 270 first-class wickets @ 27.02 for his department. Shahid lead Karachi to lift the 1988-89 BCCP Patrons' Trophy by beating Rawalpindi. In the same winter, he played in all three 'Test', for Pakistan B against the touring Sri Lanka B, picking up 6-52 at Karachi and having the honour of leading at Lahore.
In 1990-91, Karachi Whites retained the Quaid-i-Azam Trophy, thanks to Shahid claiming 44 wickets @ 17.20 with a career-best 8-62 against Peshawar at Karachi. In 1994-95 Rameez Raja, lured him back to Allied Bank – after a 12-year lapse – and the team lifted the Patrons Trophy beating PIA in the final.
Shahid captained Allied Bank in 1995-96 when they lost in the final to Agricultural Development Bank of Pakistan (ADBP) at Peshawar. Not a great day for him as he was imposed a fine of Rs.5000 by Match Referee, Agha Zahid, for sledging the opposition player, Javed Hayat. Such was the workings of the cricket Board officials, Shahid had to 'assume' that his written explanation of the whole episode was accepted for he was never asked to pay.
Batting
Uptil 1986-87, Shahid could be classified as a bowling all-rounder, who could hold himself as a batsman. His maiden hundred, a quality one, and the highest of his three first-class hundreds – 110 (187minutes, 13 fours and a six) – was as an opening batsman for Allied Bank against LCCA's attack, consisting of Sarfraz Nawaz and Mohsin Kamal. After notching up two hundreds for PACO, there was a considerable decline, in the second half of his career.
League Cricket
In 1982, Shahid appeared for Nottinghamshire II and took 29 wickets at 34.17 and scored 247 runs at 15.43 and also enjoyed an impressive haul of 97 wickets for Hartshed Moor in the Bradford League. The professional commitment of Shahid has been rewarded with contracts in leagues in Durham, Huddersfield, Cheshire Premier and Central Lancashire and also appearances for North Staffordshire and South Cheshire League. In the period (1995-99), he spent five consecutive years taking 412 wickets for Astley Bridge in the Bolton League. In 2000 Shahid was signed up by Westhoughtonin and now for the last four seasons has bowled off-spin for Crewe in the Bolton League.
Coaching
In 2000 Shahid became the first Pakistani to obtain a level III coaching certificate, in the workshop held at Trent Bridge, Nottingham. Shahid has lifelong experience and indeed suitability for a full-time coaching opportunity.
It is a great shame that his experience and knowledge of both as a player and coach is not being utilized by Pakistan Cricket Board. Both Pakistan Cricket Academy and Pakistan Super League (PSL) ought to benefit from the expertise of Shahid who in the past has been at the forefront in assisting Jalal-ud-din, Ehtesham-ud-din, Naved Anjum, Iqbal Sikander, Akram Raza and Pervez Shah, on their way to qualified coaches in Pakistan. Married in 1987 and based in Bolton, Lancashire since 1995, Shahid has been blessed with two sons and two daughters.