The public relations sector in Pakistan has taken huge strides forward from the 1980s since professional services in the arena were undertaken. Syed Jawaid Iqbal, who led this process almost single-handedly after establishing a full scale set up, has had over forty years of experience in communications, publishing, and media, helping raise professional standards along with strengthening forums such as the Pakistan Advertising Association and related bodies, also  representing the country at overseas conferences with distinction.
ScoreLine spoke exclusively to the CEO and Founder of CMC (Pvt) Limited, an affiliate of Ketchum USA, with specific reference to the initiation of professional PR services within the sport of Cricket, below are excerpts from the discussion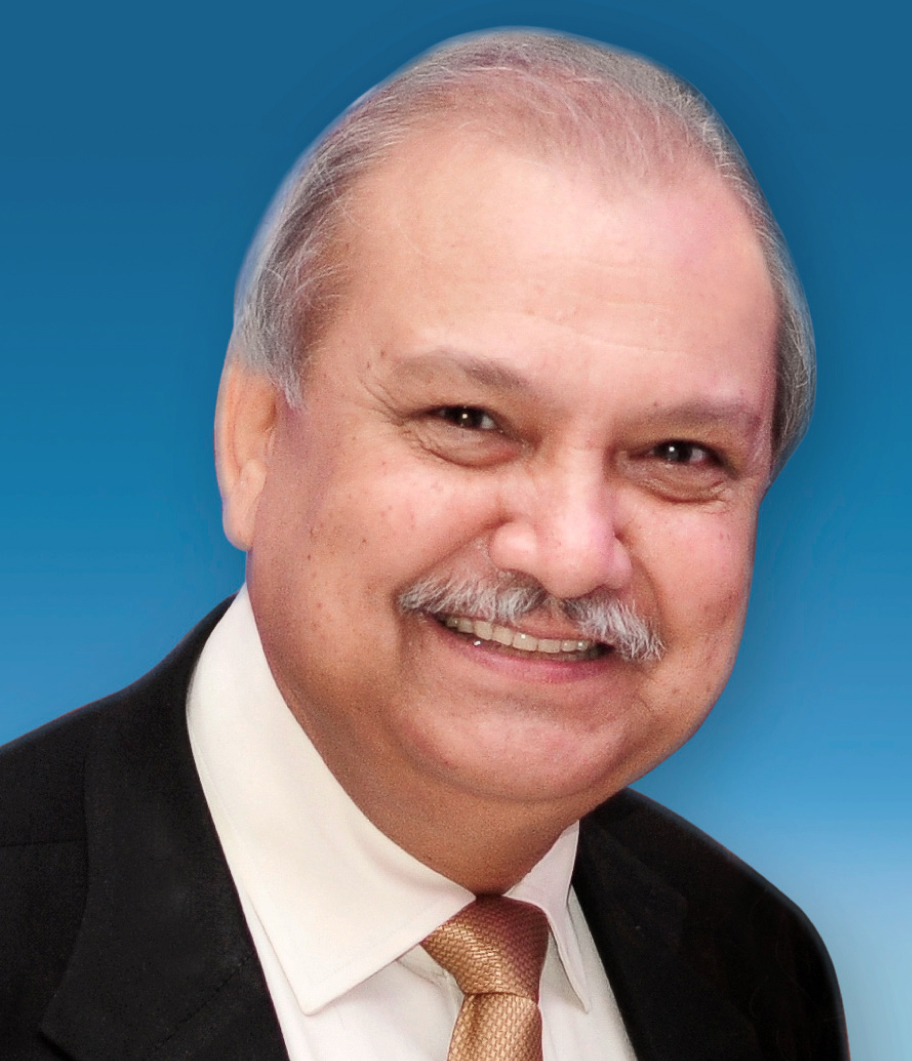 ScoreLine: You have been a pioneer in the field of public relations and advertising. How was the concept of branding in sports initiated at your end in the early days?
Jawaid Iqbal: Sports is an activity that attracts large crowds, especially the youth. Since the focus of advertising and PR is always on seeking large audiences for brands, it occurred to me that sports could be a good vehicle to carry the brand that we were promoting, namely Pepsi. The dominating thought behind this was that through sports we could reach a young audience, an audience that Pepsi also wanted to penetrate.
So I floated the concept of blending Pepsi with sports and thus addressing a large target audience that would have been impossible to reach otherwise since there was no other mass medium available then except one TV channel and the print media.
ScoreLine: As the PR agency for Pepsi, what did you foresee for sports in Pakistan in relation to mega brands and their advertising budgets?
Jawaid Iqbal:
I could see that Pepsi's promotion of sports would make it popular in a large segment of its potential users – the youth of Pakistan. Starting from there, I could foresee the potential role of sports with reference to building other mega brands as well.
It was obvious that many brands seeking large markets would have to increase their spending on promotion of sports to catch a bigger audience.
However, it must always be kept in mind that the sponsored products should never negate health considerations. This means that cigarettes, tobacco, and similar products should never be brought in as sports sponsors.
ScoreLine: How were these concepts and adjustments handled initially, especially at the client's end?
Jawaid Iqbal: There was some resistance in the beginning but then the client understood what we were saying, and they could also see the potential in terms of brand promotion and expansion of the consumer audience that the sports vehicle offered.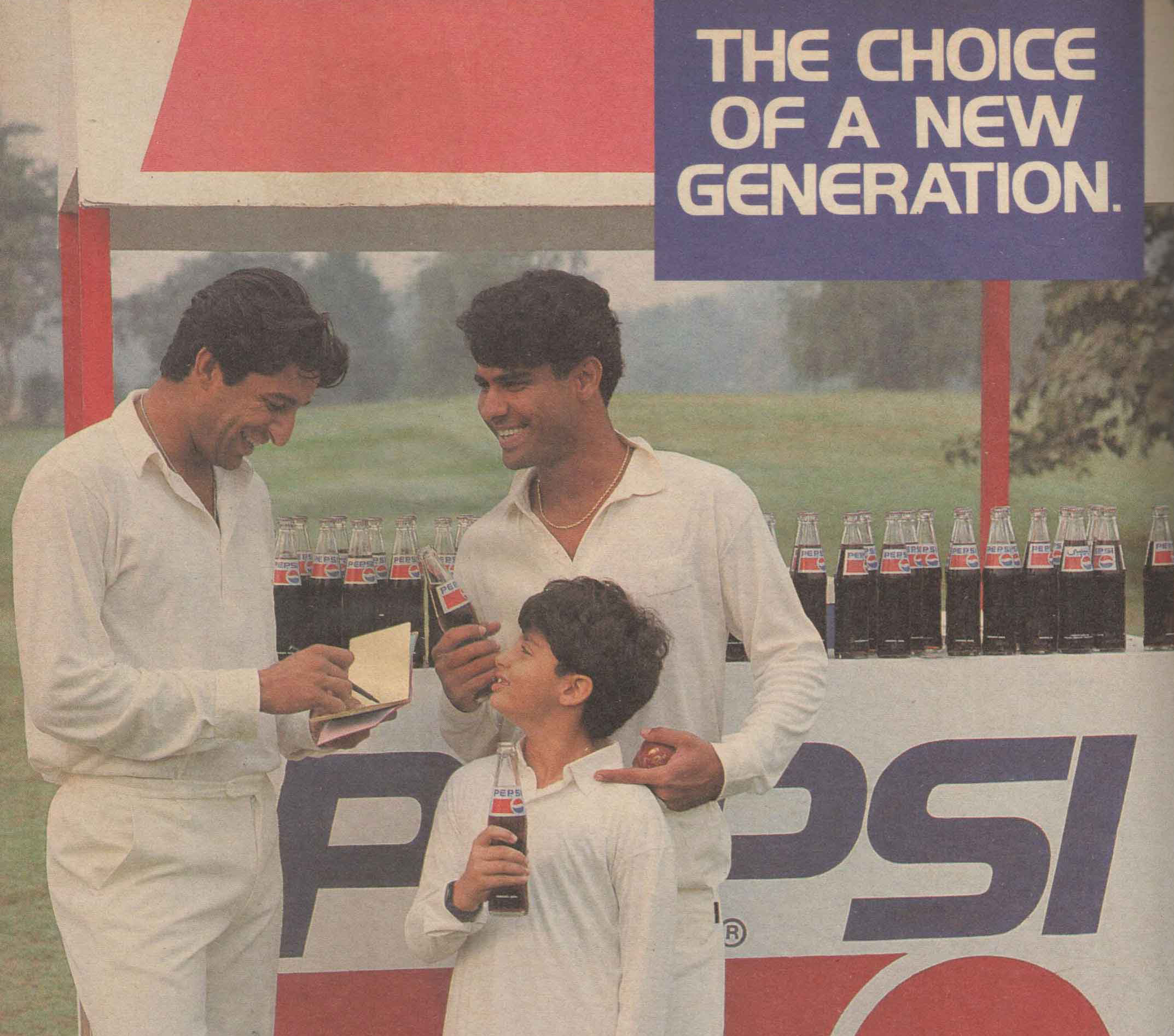 ScoreLine: Did you feel that the desired objectives were achieved and what extra, if anything, did you attain from this exposure?
Jawaid Iqbal: Yes, once Pepsi entered the arena and started promoting cricket, the advantages began to surface in terms of market expansion and better brand recognition. This was Pepsi's prime objective and the brand was happily reaping the benefits.  Until then, Pepsi had the second largest market share in cola drinks in the Pakistan market. Once Pepsi started sponsoring cricket, its acceptability shot up and pretty soon it became the No. 1 cola drink.
ScoreLine: In the years ahead did this association take different turns or did it stick to its desired objectives?
Jawaid Iqbal: Pepsi primarily stuck to its prime brand objectives in subsequent years. In fact, it expanded its involvement with cricket by becoming the prime sponsor of all first-class level cricket played in the country. It also started the Pepsi-Imran Cricket Clinics to promote the game at the grassroots level and sponsored Pakistan cricket at the international level through ODIs (One Day Internationals). The T20 format had not achieved any recognition until then.
ScoreLine: Do you feel that cricket had a mass appeal in those days as is the case now?
Jawaid Iqbal: Yes, cricket had an equal level of mass appeal back then. International cricket had moved on from the time-consuming 5-day long Test format to the more popular ODI (one day international) format, which offered many more opportunities to the sponsors and also benefitted the players.
Now, the greater focus is on T20 Cricket because every cricketing-playing country has a T20 League of its own. Sponsors also support T20 cricket because playing it consumes less time and therefore attracts bigger crowds.
ScoreLine: How do you associate branding with the sport as an overall factor in society? 
Jawaid Iqbal: In my opinion, this is a good trend in societal terms because sports is a healthy activity. Support provided to sports through various brands lends strength to these sports and contributes to the healthy growth of society. The money brought in through sponsorships is also an attraction for the players and their best performances come through in commercially sponsored events.
In turn, the sponsoring brand also reaps benefits in terms of greater audiences and more consumer recognition. Many sports events have come to be known from the name of the brand attached to their title.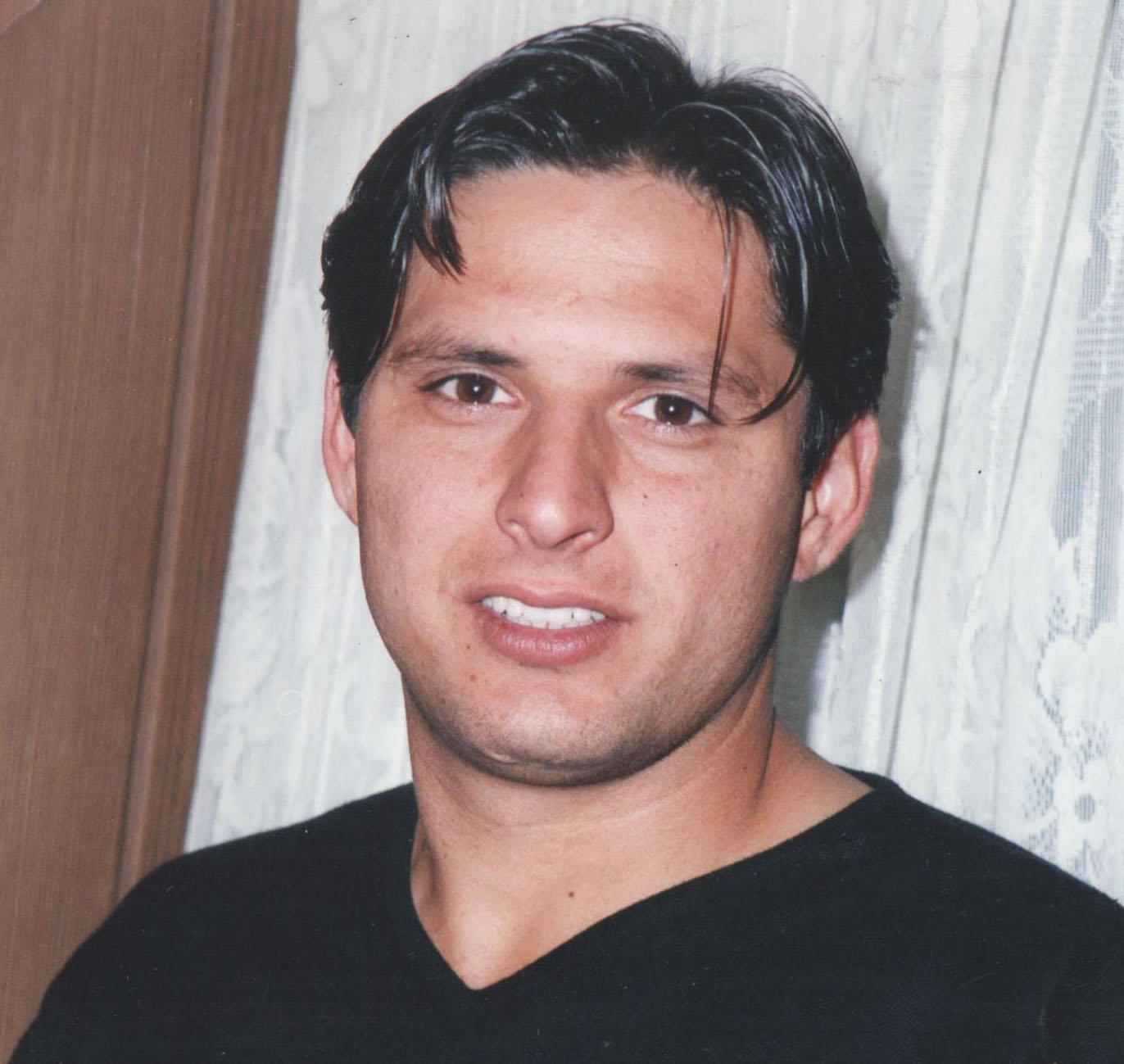 ScoreLine: Pepsi was quite a force in cricket for many years. Do you feel your efforts during that period played a pivotal role in establishing this bond?
Jawaid Iqbal: I would say, yes, it did because we suggested so many ways to Pepsi to build the brand through cricket. This paid off and while Pepsi's backing of cricket helped the brand win a major market share and its sales rocketed upwards, the Pepsi sponsorship also helped discover new cricketing talent in the country.
Subsequently, many players who went to become big names in international cricket were those who had been groomed under Pepsi sponsorship. These included Inzamam-ul-Haq, Shahid Afridi, Imran Nazir, and many others.
Pepsi played a very important role in grooming young talent in those parts of the country that were not considered traditional nurseries of the game.
In this, I must give credit to Imran Khan who had won the World Cup in 1992 and was busy with building the Shaukat Khanum Memorial Hospital. But he still spared time to visit the Pepsi-Imran Cricket Clinics in non-traditional cricket centers around the country to coach the young players.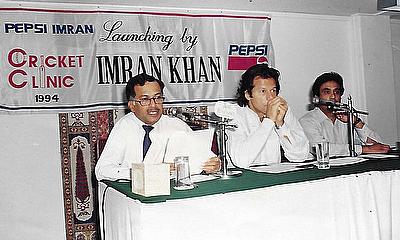 ScoreLine: How do you view present commercial branding and integration within the sport of cricket? 
Jawaid Iqbal: I can see that over the years, many commercial brands have jumped onto the cricket sponsorship bandwagon. I also feel that while very popular and crowd-pulling sports like cricket payback to the sponsors in building their brands, other sports tend to suffer and the sponsorship money is channelized only into cricket. Perhaps this is one reason why sports in the country are generally suffering. They fail to attract crowds, which, in turn, translates into the loss of public interest and the games lose their popularity and are nearing extinction.
ScoreLine: Away from branding how much is your personal interest in the game of cricket? 
Jawaid Iqbal: I have had a long-abiding interest in cricket though I have never played it at the professional level and was only in y school team. But I do follow the progress of the Pakistan team in all formats.