That's what happened in the recently concluded Mohali Test match between India and Sri Lanka.
Lahiru Kumara broke millions of hearts when he lofted an Ashwin delivery and was caught halfway to the boundary by Mohammad Shami. Before you draw any conclusions, it needs to be clarified that none of the three players involved in this dismissal were about to create any rare record. Yes, Ravi Ashwin did cross Kapil Dev and Rangana Herath's tally of Test match wickets but it's not that rare an event. The feat that we are referring to is something which has been accomplished by only three individuals in 2,452 Test matches. That's about once in 817 Test matches. Now that is a rare feat indeed.
By dismissing Kumara, Ashwin perhaps unknowingly sabotaged his bowling partner Ravi Jadeja's chance to be the fourth person after Lord Ian Botham, Imran Khan and Shakib-ul-Hasan to score a Test match hundred and take ten or more wickets in the same Test match. Jadeja finished agonizingly close to entering this exclusive club by only one less wicket. His unbeaten 175 was the top score of India's only batting innings.
Following that marathon effort Jadeja took a fifer in Sri Lankas's first innings and following on, claimed four of their first eight wickets to fall. So that left him with a seemingly easy task of getting one of the last two wickets to be perched alongside three great all-rounders. Enter the imposing figure of Mohammad Shami into the equation. First, he trapped Vishwa Fernando leg before to reduce Jadeja's chances by fifty percent and then proceeded to take the aforementioned catch off Ashwin's bowling to deprive Jaddu a shot at the eternal cricketing fame. So near yet so far.
The first hundred years of Test match cricket did not see any such all round achievement. The closest a person came to this herculean feat was the Australian left hander Alan Davidson who starred in the first ever tied test match played at Brisbane in 1960-61. Davidson claimed 11 West Indian wickets in that match and made 80 in the second innings before an unfortunate runout terminated his vigil in the dying moments of the game.
In the 1979-80 season, the English team on their way back from a tough tour to Australia, made a pit stop in Mumbai (Bombay at that time) to participate in India's Golden Jubilee Test. It was Test match number 874 and fittingly English great Lord Ian Botham became the first all-rounder to make this double century and ten wickets.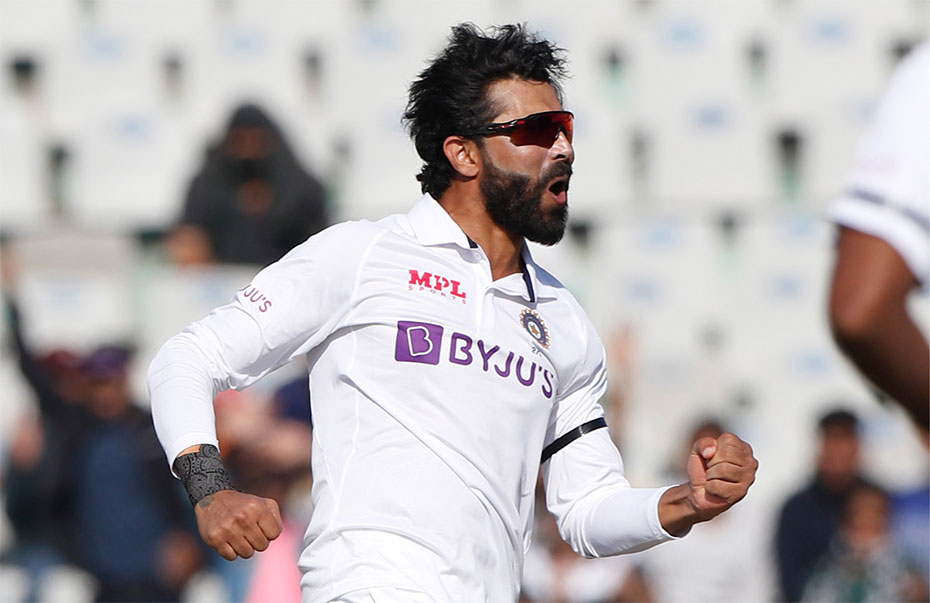 India batted first and made a promising start of 102-1 before Botham triggered a collapse by dismissing Sunil Gavaskar. Rest of the Indian batting line up spiraled to a modest 242 all out, with Botham taking 6/58. Indian pace duo of Kapil Dev and Karsan Ghavri struck back immediately to reduce England to a perilous 58 for 5 before Botham once again wrested the initiative. He totally dominated a 171 runs sixth wicket partnership with silver haired wicket keeper Bob Taylor and was dismissed for 114 glorious runs punctuated with 17 boundaries when England were only 13 runs shy of matching India's score.
England's tail managed to eke out a 54 runs advantage and Botham was back in action with the new ball.  In no time Botham knocked over five of the top six Indian batsmen with India barely managing to wipe out the deficit. Kapil Dev restored some parity with a few lusty blows but in the end was only able to set a modest 96 runs target. Botham finished with 7 wickets in the second innings and 13 in the match to go with his hundred. The English opening pair knocked over the runs easily to truly spoil India's golden jubilee party.
It took less than three years for Botham's exclusive record to be shared by his archrival Imran Khan. The Indian cricket side was once again at the receiving end. It happened during the third test match of a six test match series being played on Pakistani soil. The Indian side was already one down in the series when they reached Faisalabad. India was put into bat by Pakistan and recovered from 22-3 and 122-5 to reach a respectable 372 by the close of first day's play.
Heroes for this recovery were Sandeep Patil, Kapil Dev, Syed Kirmani and Madan Lal all of whom made good contributions at a rapid pace. Imran leading the Pakistani attack from the front took 6/98. Taking advantage of the flat Faisalabad surface four Pakistani batsmen belted centuries with Imran himself stroking an almost run-a-ball 117 laced with 5 sixes and nine fours. Pakistani innings ended early on the fourth day at a monumental score of 652.
Sunil Gavaskar played a remarkable knock in the second innings standing firm against Imran and Sarfraz. He carried his bat for a masterly 127 and was well supported by Mohinder Amarnath who made 78. Their heroics ensured that the innings defeat was saved but not the match. Imran coming good again with the ball and claiming a fifer to record match figures of 11/180 and thus becoming the second all rounder to record the century-ten wickets double.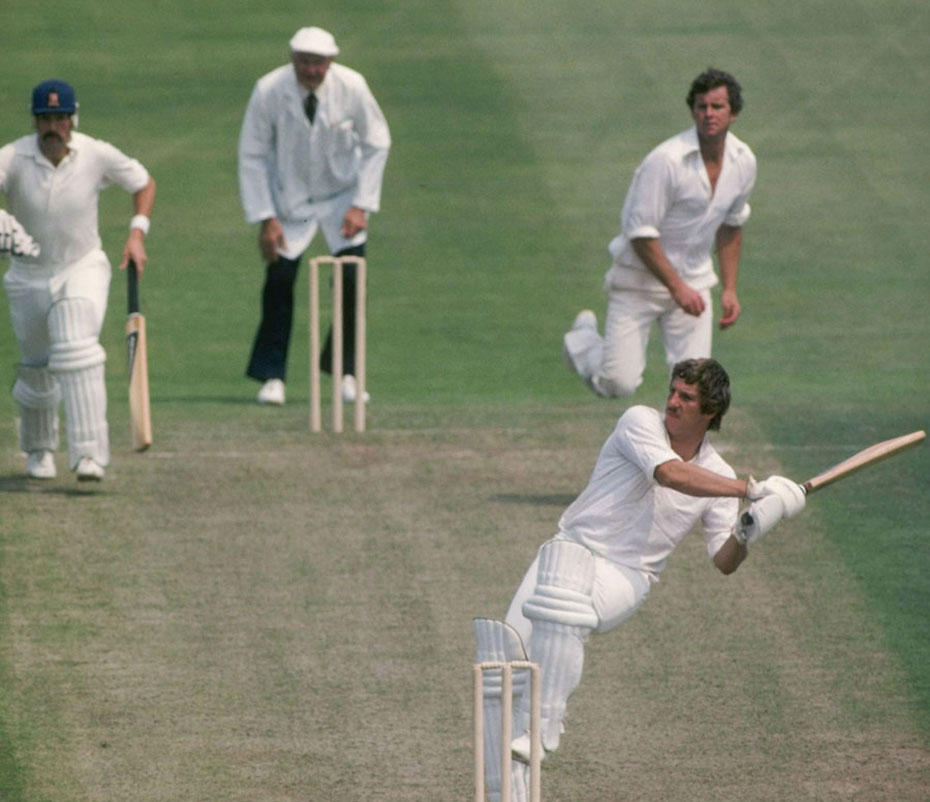 The third and so far the final entrant into this select club is the Bangladeshi all rounder Shakib Al Hasan. It was the second match of the 2014 home series against lowly rated Zimbabwe at Khulna. As mentioned in Wisden's review of the test match, Shakib admitted that this record had been on his mind after a journalist had mentioned it during the previous Test.
Shakib walked into bat late on the first afternoon with Bangladesh sitting pretty at 173/3 and scored a brisk 137 to lead Bangladesh to a dominant 433 runs total. Zimbabwe's spirited reply was also decorated by two hundreds however Shakib ensured a first innings advantage by claiming a fifer.
Later in the match when Zimbabwe was set a target of 314 runs on the final day a draw seemed to be the most likely result on a fairly decent batting surface. Shakib thought otherwise though and carved out another five wickets as Zimbabwe lurched to an unexpected defeat.
Ravi Jadeja would have made a worthy fourth entrant to this ensemble of all round talent. But Kumara, Ashwin and Shami conspired to squash this one for Jaddu. What a miss!