The other day when I was searching for leading Test batsmen and bowlers since the start of the 21st century, I came across something quite peculiar and somewhat expected. The top 25 batsmen and bowlers of this century only include one batsman and two bowlers from Pakistan! These findings prompted me to go a little deeper in search of the reasons why; are players from Pakistan not good enough with respect to talent and fitness to last for many years and make a lasting impression on the game like players from other countries? Perhaps a couple of bad performances are good reason for selectors to drop them prematurely, is it favoritism, nepotism, and policy of like/dislike instead of skill and talent or is it the preference of individuals for limited over white ball cricket over five-day red ball cricket that is hurting Pakistan cricket? The simple, short, painful and unfortunate answer to all these questions is a simple 'yes'.
First, let's look at these top 50 players – 25 leading batsmen in terms of runs scored and 25 leading bowlers in terms of wickets taken. These top 50 include 11 from Australia, 10 from India, eight from England, seven from South Africa, five from New Zealand, four from Sri Lanka, three from Pakistan and two from West Indies.
| | |
| --- | --- |
| Top 25 batsmen since 1st January 2001 |  Top 25 bowlers since 1st January 2001 |
| | |
Note: all statistics updated as of 30.09.2021
It is not surprising that 29 out of the top 50 belong to Australia, India and England. Consequently, these three teams generally occupied the top places in overall test ranking over the last 20 years. Pakistan and West Indies usually remained within the lower half of the ranking table and that poor performance also translates in the above table as well, with only five out of 50 players being either from Pakistan or West Indies.
It is often said in Pakistan that the country is full of talent as far as cricket is concerned; it is just a matter of discovering and polishing the right talent, giving them confidence, and providing a conducive environment to prosper before they can deliver the desired results. This notion may or may not be true, but Pakistan has certainly seen many very talented players being wasted due to erratic selection policies, poor fitness level and immature decision-making on part of a few players to prefer limited overs cricket over test cricket. Here we will take a look at a few of those immensely talented players who represented Pakistan during the last 20 years and could have played for Pakistan for a very long period of time, but for various reasons their test careers were cut short. Although they all excelled in white ball cricket, they disappeared from the test scene with an average record, not having done justice to their true potential and talent.

Among them their average test appearance is just 37 tests with relatively short career span. However, their career records in limited over cricket in comparison to test cricket tell a different story both in terms of match appearance and career span.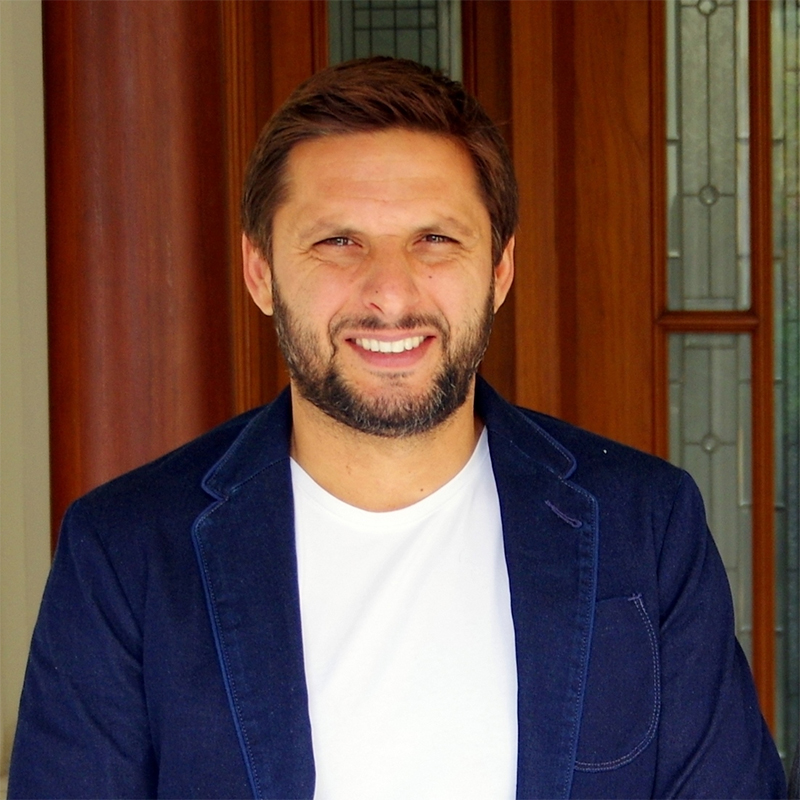 Take the example of Shahid Afridi who failed to do justice to his real talent and leadership skills in Test cricket. He made his Test debut in Oct 1998 against Australia. Playing only in his second Test in January the following year, he played perhaps one of the best innings by any Pakistani batsmen on Indian soil by scoring a match winning 141 in Chennai where 102 runs came off boundaries. His typical flamboyant and aggressive style helped Pakistan win a close and tense match that earned him accolades from all over. Although during his initial playing days, he was equally effective in both Test and ODI but for reasons best known to selectors, he never became a regular member of the Test team even though his overall record in Test cricket is very decent with five centuries in only 27 Tests. When Afridi was appointed the captain of the Test team in 2010, he surprised everyone by resigning almost immediately and quit Test cricket for good. He continued to play only limited overs cricket and won many memorable matches for Pakistan.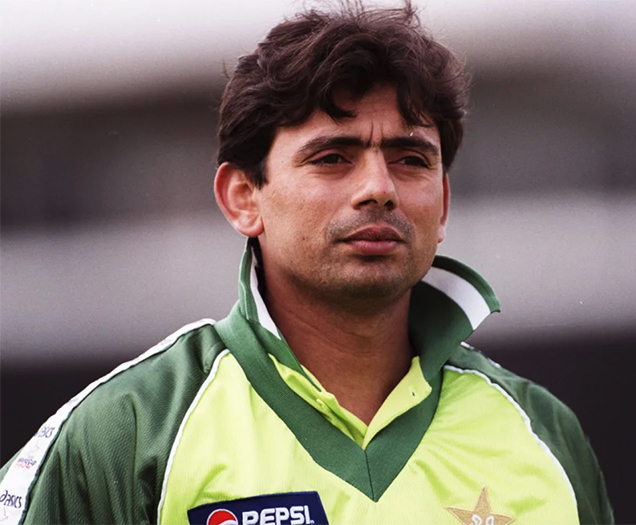 Saqlain Mushtaq is regarded as one of the best off-spinners in the history of cricket. He is best known for inventing and introducing the "doosra", a leg break delivery bowled with an off break action. He made great impact during his first domestic first-class season in 1994-95, taking 52 wickets that also earned him a place in Pakistan's A team for a one-day tournament in Bangladesh. In September 1995, he took seven wickets playing for PCB Patrons against the visiting Sri Lankans. This performance eventually helped him get his Test debut in November 1995 when he was four months short of his 19th birthday.
Ever since he made his Test debut, he remained an integral part of the team. In ODIs, he used to bowl death overs, which are normally bowled by fast bowlers, but his extreme control over his line and variation ensured runs were not conceded at a higher rate during the last part of the innings. From 1995 to 2004, Saqlain played 49 Tests and took 208 wickets at an average of 29.83. Despite his great success in Test cricket, it is surprising to see he played his last Test at the age of 27. One bad series against India in 2004 sealed his fate. He took 1-204 in the Multan test that India won by an innings margin. Recurring shoulder and knee injuries coupled with selectors' inclination towards leg spinner Danish Kaneria did not allow him to make a comeback to the Pakistan team. Therefore, his distinguished Test career came to an end while he still had a lot to offer to Pakistan. Many cricket experts believe it was unfair to discard him after just one unsuccessful series, yet in Pakistan cricket everything is possible at any stage. From the time he made his Test debut in 1995 until his last Test in 2004, Pakistan played all together 76 Tests, but he was only part of the playing eleven in 49 out of those 76 Tests. By any standard he was in the same league as Warne, Muralitharan or Kumble, who all finished with over 500 Test wickets and continued to play well over the age of 35. However, inconsistent and experimental selection policies halted his career with 208 Test wickets when he was only 27.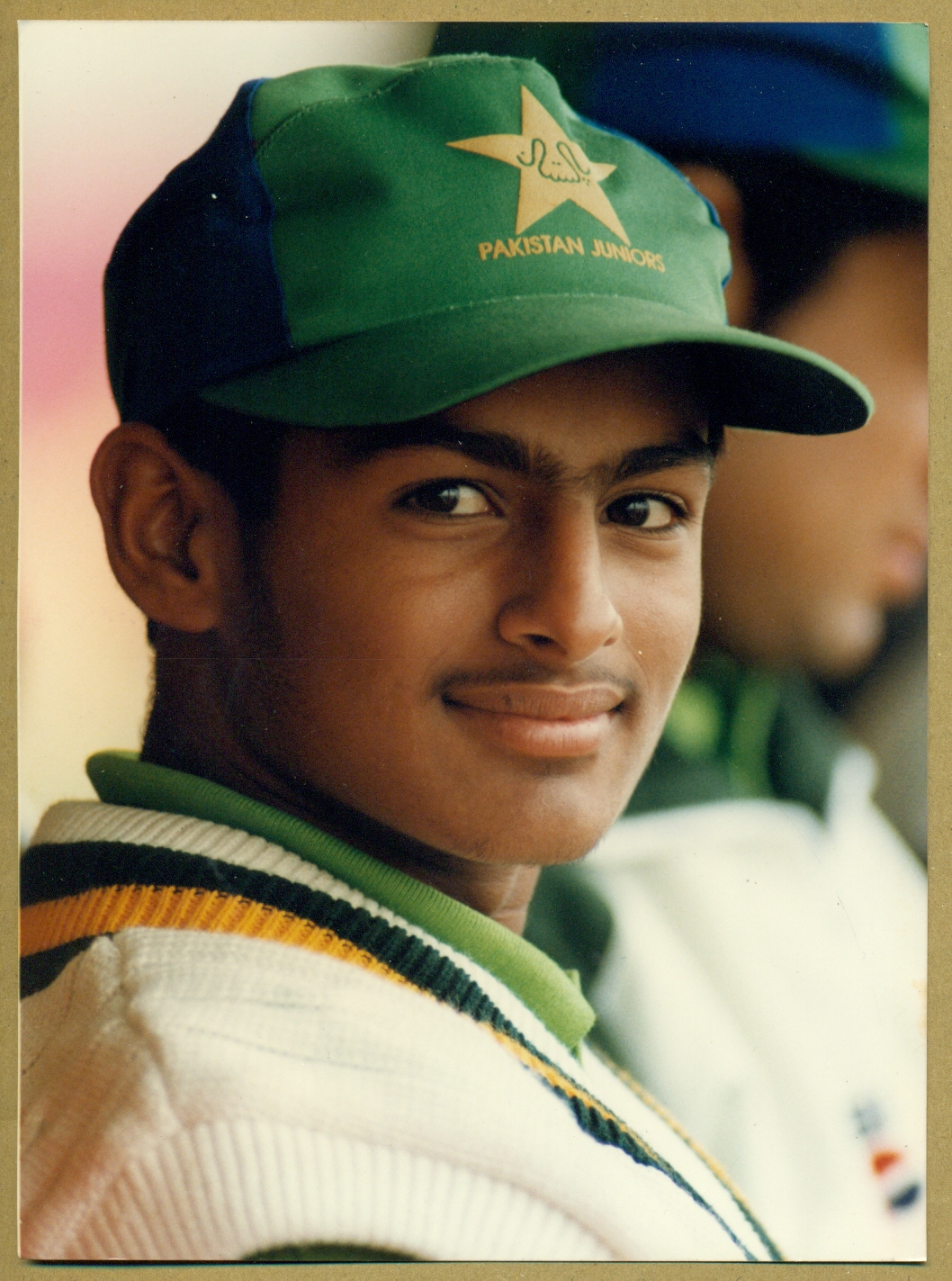 Shoaib Malik was discovered through Imran Khan's Pepsi coaching clinic. In 1996 he appeared for trials held in Lahore and got selected for the under-15 World Cup, where he performed quite well with the ball. With the help of his good performance in the domestic circuit, especially with the ball, Shoaib got selected for the one-day team in 1999 and two years later made his Test debut against Bangladesh. Shoaib regards the late Bob Woolmer as one of the major influences for the improvement of his batting technique. He seemed to have benefited the most out of all the young players at the time when Bob Woolmer was Pakistan's coach. Bob Woolmer always thought Shoaib was the best candidate to lead Pakistan for a long period of time. After the 2007 World Cup debacle, Inzamam resigned and Shoaib was appointed as Pakistan's captain. Shoaib was also backed by Imran Khan, who believed Shoaib had a good and analytical cricket brain and could turn out to be a very good and long-term choice for leading Pakistan cricket. At the age of just 25, he was Pakistan's fourth youngest captain. As expected in Pakistan's cricket culture, being a very young captain and having many senior players in the team, his captainship tenure did not last long and two years later he had to step down. His brief spell as captain produced quite decent results, especially for ODIs where he led Pakistan to 24 wins out of the 36 games where he led Pakistan. All together he played only 35 Test matches in a career spanning almost 14 years. He had all the potential to become a very successful all-rounder and captain in the longer format (like Graeme Smith did for South Africa), but due to inconsistent policies and never-ending changes at the top where captaincy is almost always awarded based on seniority and age instead of merit and skill, Pakistan lost a very good player and captain to politics. During his 14 years playing span, Pakistan played 117 Tests, but he was part of the playing eleven in only 35 Tests, which meant he only played approximately 30% of the Tests that Pakistan played during his playing time. Had he been a regular member of the team and played until the age of 35, he could have played close to 140 Test matches!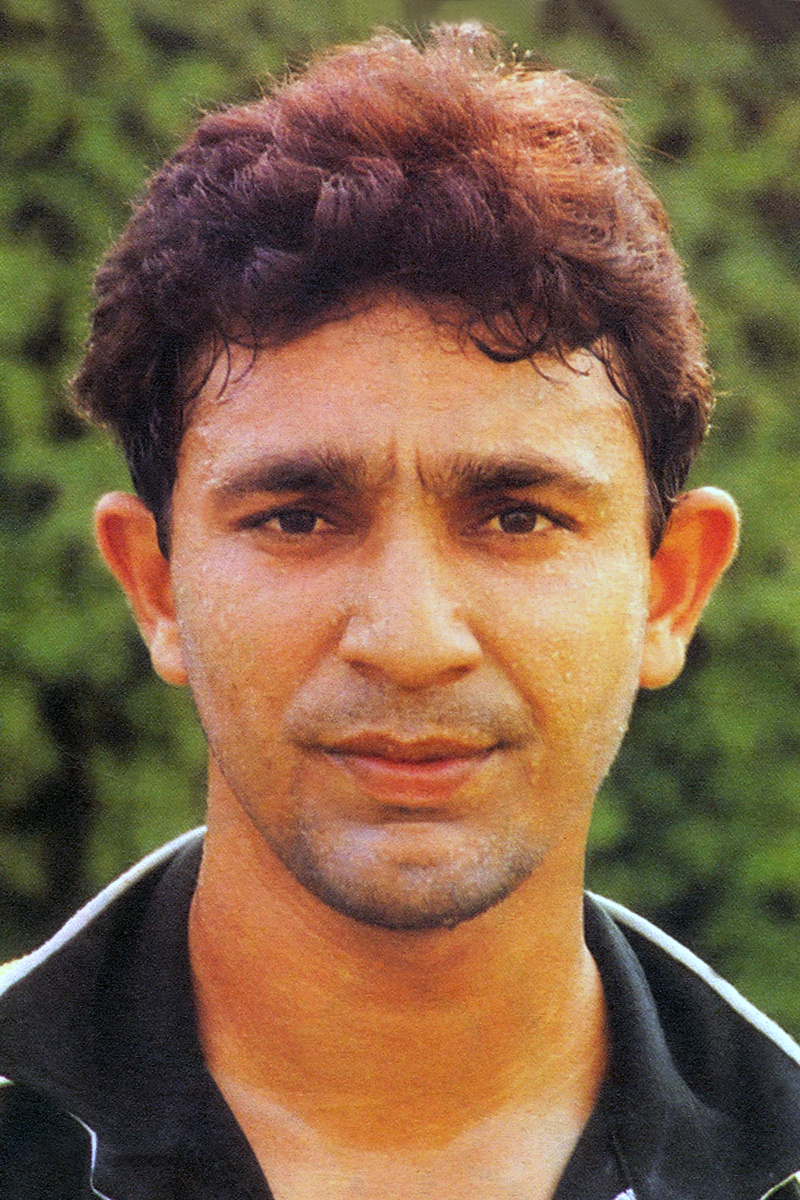 Azhar Mahmood made his Test debut at the age of 22 against South Africa in October 1997. Batting at number 8 in his very first innings, he scored a blistering unbeaten 128 followed by an unbeaten 50 in the second innings. In early 1998 Pakistan made a return visit to South Africa where he scored two back-to-back centuries at Johannesburg and Durban. Wisden listed his innings of 132 at Durban (96 coming off boundaries) as the 8th best Test Innings of all time in its list of Wisden 100.
Wisden mentioned that "South Africa's pace attack had more depth than at any other time in their history with Allan Donald and Shaun Pollock supported by Fanie de Villiers and Lance Klusener.''. Despite scoring three centuries against very high-quality bowling in his first eight Tests, Pakistani team management persisted with him batting at number seven or lower positions, which did not help him establish and flourish as a regular and more useful batsmen. He was a very good seam bowler – especially useful in English conditions and a very sharp fielder at any position. Based on his cricket acumen, Lt- Gen Tauqeer Zia, who was the PCB Chairman in 2000, once said the board would choose the next captain based on merit and not based on seniority alone – and if people find the choice unacceptable, they will not be selected. Later, in front of many senior players – he told Azhar Mahmood that he would be the next Pakistan captain. It was reported that Azhar politely refused to accept the offer and instead supported Waqar as captain. Shoaib joined the team primarily as a bowler and turned out to be a fine all-rounder. Perhaps in the presence of Wasim, Waqar and Shoaib, it was hard for him to keep a permanent place in the team. When Wasim and Waqar retired after the 2003 WC, he could have been a regular member of the team. For reasons best known to selectors, he went out of contention for a comeback and subsequently a very promising all-rounder who could have played 100 Tests and 300 ODIs was lost.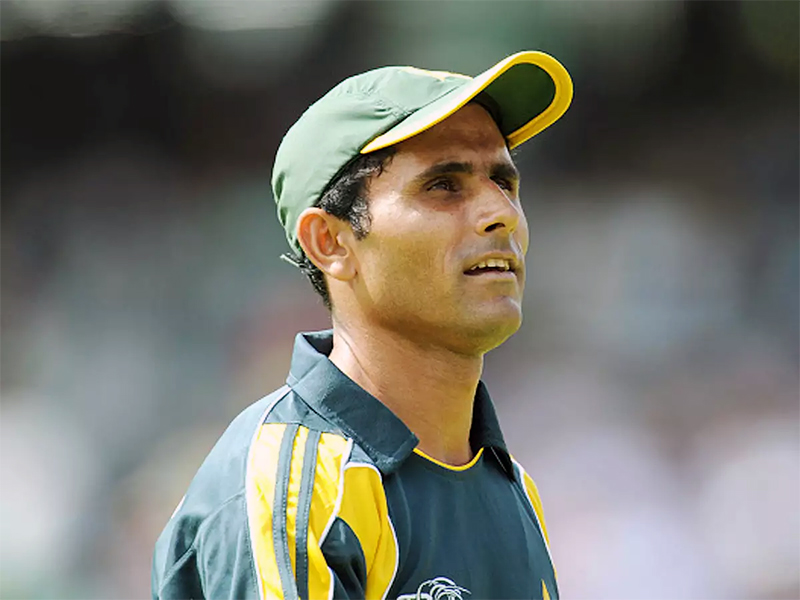 Abdul Razzaq made his one-day debut in 1996 just one month before his seventeenth birthday and soon became a regular member of the ODI team. His fine performance as an all-rounder during his early days promised he would be amongst the best all-rounders for Pakistan like Imran Khan or Wasim Akram. A string of fine performances made him a regular member of Pakistan's team for one day internationals. He played a vital part during the 1999 world cup in helping Pakistan to the final. Despite being one of the best all-rounders in the shorter format of the game, he had to wait for three years before he was selected for a test team against Australia in Brisbane in late 1999. On the same tour and during the Carlton and United one-day series, Razzaq came into prominence after hitting five consecutive boundaries in an over of Australian prime fast bowler Glenn McGrath. In 2000, Razzaq became the youngest cricketer in the world to take a Test cricket hat-trick against Sri Lanka (later Bangladesh's Alok Kapali achieved a hat-trick while he was 17 and Naseem Shah broke that record when he did a hat-trick at the age of 16 against Bangladesh). He was so versatile and useful that he batted in all positions in ODIs or perhaps team management weren't sure how best to utilize his skills to the team's advantage. Since making his Test debut, Razzaq remained a regular member of the Test team and played 46 Test matches from late 1999 up to 2006. He is one of eight Pakistan Test players who have achieved the double of 1000 Test runs and 100 Test wickets. He was not selected for the 2007 World Cup team and that made him so dejected that he announced his retirement – a decision that he later revoked, as he played in both ODI and T20I but never got selected again for Test matches. This subsequently ended a promising Test career at the very young age of 26.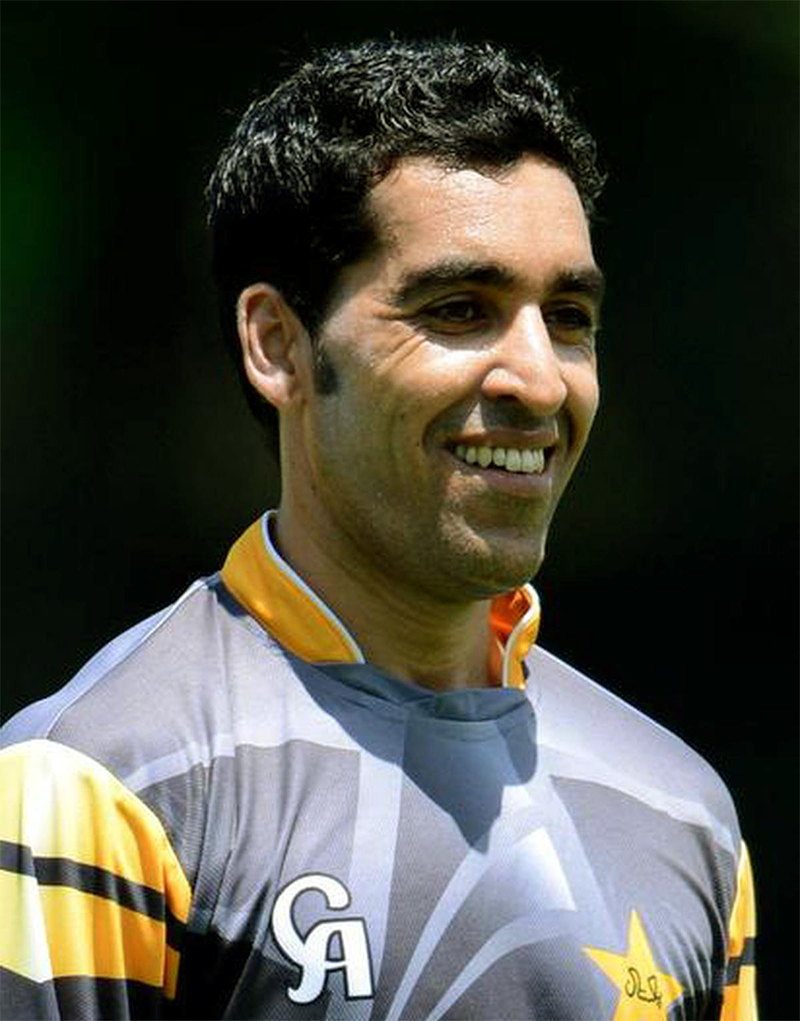 Umar Gul is yet another player whose real potential remained grossly under-utilized. He made his Test debut at the age of 19, played Test cricket for almost Ten years in a typical manner, which is a true reflection of uncertain selection policies of PCB and vanished from test cricket by the age of 28. During this 10 years' period he was selected for roughly half of the Test matches that Pakistan played during his playing time. Nevertheless, his fitness issues were partly to be blamed for his early departure from Test cricket.
Coming through the history of Pakistan cricket, one can find quite a few players such as Wasim Raja, Aaqib Javed, Basit Ali and many more who had immense talent, but their performance did not match up to their true potential for various reasons that eventually cut short many glittering careers into an average one. Both Azhar Mahmood and Abdul Razzaq played their last Test match before their 27th birthday, which was a sheer waste of top-class talent that could have been avoided with more matured and consistent selection policies by PCB. Over the last few years, preferences by many players to play white ball cricket is negatively affecting Test team performance. This is the high time where the Board must intervene and come up with clear policies so that players do not choose if they want to play white ball or red ball cricket; they must prioritize what is good for the country rather than their individual preferences.