K.C. Sharma's Hukumat, premiered in March of the year 1987. Directed by his son Anil, the film was about an honest police officer, who brings down a corrupt mafia. Bollywood Superstar Dharamendra was the protagonist of the film. Playing an SSP, he humiliates one of his subordinates, by shaving his head off, placing him on a donkey and wearing a garland of shoes.
'Is afsar ka baja baja do, hum kia cheez hain isko bata do' was the song rendered by late Muhammad Aziz on Dharamji. This ultimate humiliation was braved on screen by late actor Sudhir, who was the corrupt Inspector Javed, Javed Miandad. With words like ghaddar, makaar, waahiyat, the song was a depiction of the entire nation. The crowd, which felt humiliated for losing a tense match less than a year ago, applauded whenever Dharamji called out the name.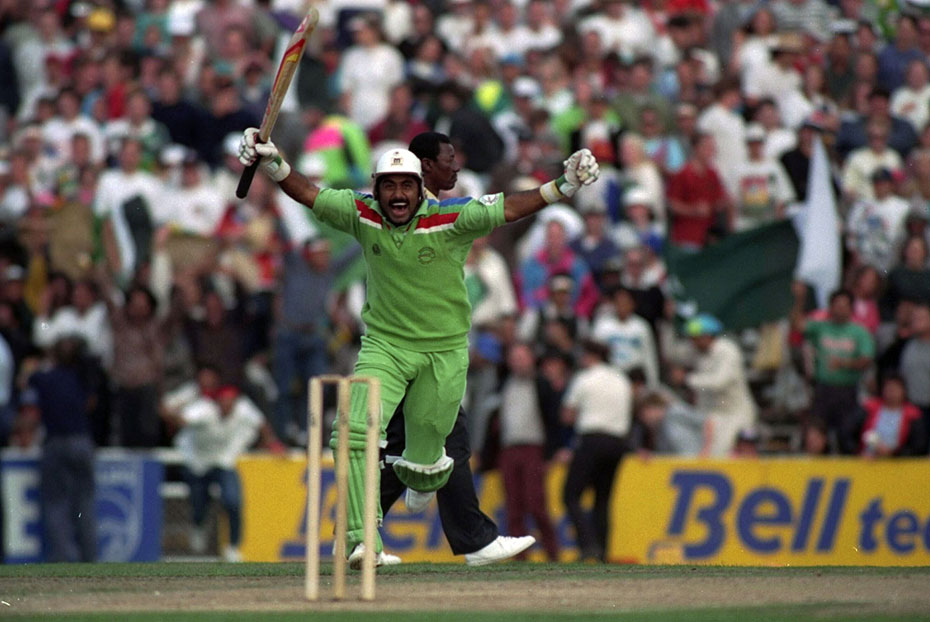 It was over 44 years ago when Javed Miandad entered the Test Cricket Arena with a century on debut and a double in his third Test. He amassed over 500 runs in his debut series and the Test average never fell below 50 overs. With the increase in ODI matches, he played a sheet anchor role every time the team was in a crisis.
He did that regularly for the next 18 years and sadly, the current generation could only remember his century scored in early 1993 in and against South Africa. They can never imagine how many 'absolutely lost' games he turned into wins, including the ODI final at Sharjah in 1986, when four runs were needed off the last ball. It was a scene out of a movie, when it all came down to the last ball. India, the then reigning champions, were cruising to a victory when Javed threw the spanner in the works.
When Javed made his dream Test debut against New Zealand, Pakistan Television was airing TV Series Six Million Dollar Man. A decade later, the last ball 'six' against India changed fortunes as he became the 'six, million dollar man'. In Pakistan, he was definitely being hailed as a hero, but for the other side, he was a villain.
Cricket was different back then; pinch hitting was considered irresponsible; field restrictions were not that strict and a score of around 250 was considered 'decent'. India were the reigning World Champions, and when Pakistan top order failed miserably in the final of the first Australasia Cup, India were in the front. However, Javed Miandad had other plans. Although there was no chance of a victory, yet he continued, completing his third ODI hundred on the way.
The tension came to the last ball when a boundary was required to be hit. 20-year-old Chetan Sharma delivered a yorker, which a soon-to-be twenty nine Javed turned into a low full toss. 'Six off mid-wicket' was the result. Javed Miandad's six not only revisited the cricket rivalry between the two arch enemies, but ended the upper hand which India had. Out of the 15 completed ODI matches, India had won 8 against Pakistan.
The 'six' also impacted the films and music industry. Until then, there were hardly any songs on cricket. Jazba Junoon and others followed a decade later, but in 1986, an upcoming pop singer Saleem Javed, came up with a novel idea of a tribute to the legend. He created a song of his own; Cricket ki dunya me sab se aagay hai kon, was the title of a sound track from his third album, which earned millions when released on audio cassettes. It was ironic that Javed Miandad was the one who was the chief guest at the launch.
Bollywood Director Anil Sharma had a love for Pakistan bashing, as it guarantees success. One of his other hits, Gaddar Ek Prem Khatta, coincidentally starred Dharamendra's son Sunny Deol. Released in June 2001, there was Pakistan bashing, but of an entirely different level. Incidentally, another film released the very same day Gaddar hit the screens, was Lagaan. That film had no Javed Miandad, but carried the echoes of his six. Produced by Aamir Khan, the film had cricket for more than half of its duration. The climax had the antagonist in a very similar position, with a boundary required of the last ball. This time, the opponents were Angraiz and Bhuvan's six tried hard to make the shot on their own. The climax, however, revisited the wounds of the past instead.
If not enough, six months later came another big budget Kabhi Khushi Kabhi Ghum. Like Hukumat, it was produced and directed by the father-son duo. This time it was Yash Johar producing for his director son Karan Johar. The film took off from where Lagaan left. This time, the setting was Woodstock International playing Manor House. Representing Manor House, Rohan, acted on screen by Hritik Roashan, hit a six when 5 runs were needed off the last delivery.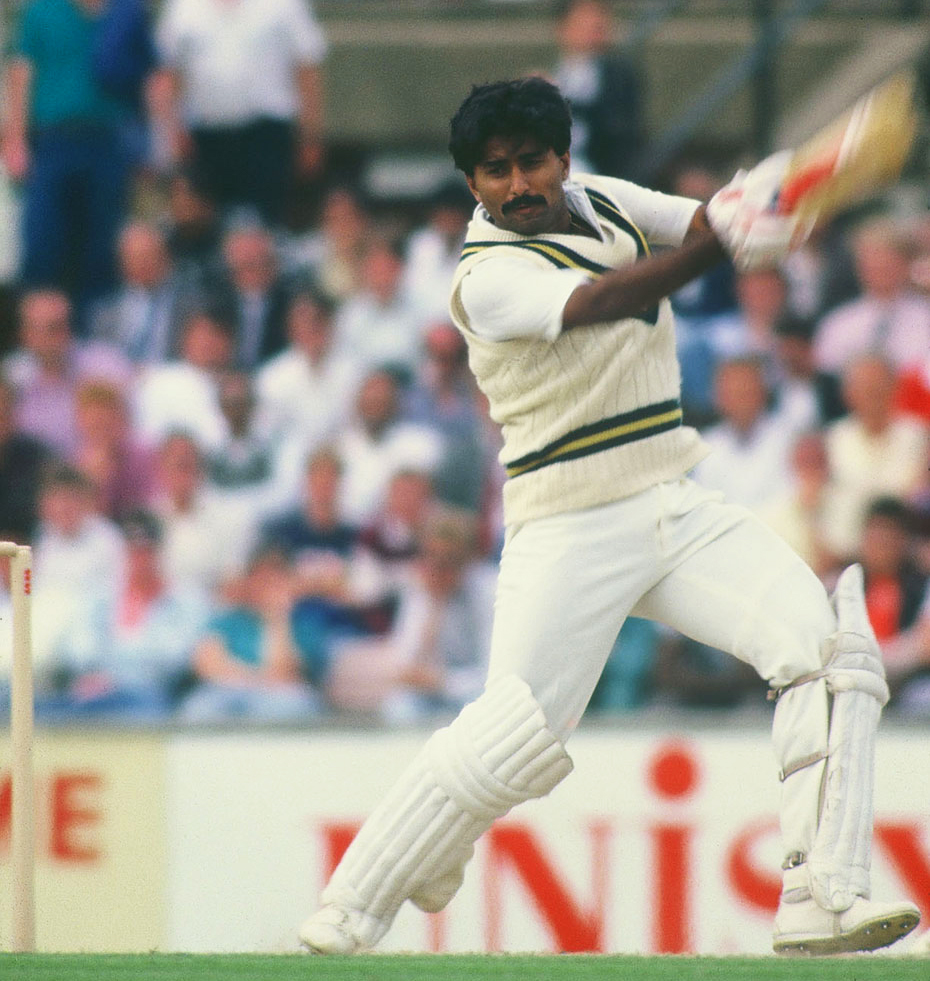 However, Javed Miandad has been praised by Indians as well. When the first semi-final between Pakistan and New Zealand during World Cup 1992, entered the uncertainty zone, it was Sunil Gavaskar, the greatest batsmen of our times, to challenge the commentators that Pakistan cannot lose until Javed is out there.
Javed Miandad may have retired years back, he may not be active with the board, but surely he is out there, in the minds of the opponents. His last international appearance was the quarter final of the World Cup in 1996, which India won only when Javed was run out. He may not have hit 4 consecutive fours of a bowler, as was his trademark, but may have thrown the spanner.
On the field, he was, in the words of Australian Captain Ian Chappell, the archetypal "champion if he's on your side, bastard if he's an opponent".