Cricket is the most passionately followed game in the country and Pakistan cricket team is reckoned among the world's strongest ones. As far as the promotion and development of cricket is concerned, the citizens of Karachi have played an extremely important role.
The game of cricket has been played in Karachi for more than 170 years. In the British Raj cricket was every citizen's favourite game. The game was introduced in this region by some British citizens based in Karachi. Prominent Christian cricketers include CB Rubbie, X Simmons Christia, Jack Harris, Pete Paul, Peter Mands, Jack Bretto, Laurie Friend and Max Friends.
Staying in Karachi before and after the creation of Pakistan, women along with men were also interested in cricket.
Among the local residents of Karachi, the Parsis were the first community to learn the game from the British. Some Muslims were also interested, but most avoided it because it was thought to be Firangi's (European) game.
The first Cricket Club was founded in the Subcontinent in 1847, called Oriental Cricket Club. According to Usman Damohi, the author of a book called History of Karachi the founders of Oriental Cricket Club were Parsis.
The reputation of this team spread across the Subcontinent and Europe. This historic team of Karachi visited England in 1886. It included Dada Danshan, BD Dastor and BarjarjiBala.
In 1886, Europeans had also formed several cricket teams. In 1902 regular matches were held between the Parsis and the European teams.
Famous Parsi players of Karachi included MJ Mobed, Nadir Dinshaw, KausMinawala, HoshungMinawala, SR Mauluwala, KahiraJi, Eddie Bhaju, Plswutya, JD Modi, Mur ZabanDinsha, RusiDinshaw, SK Irani, BDJaksy.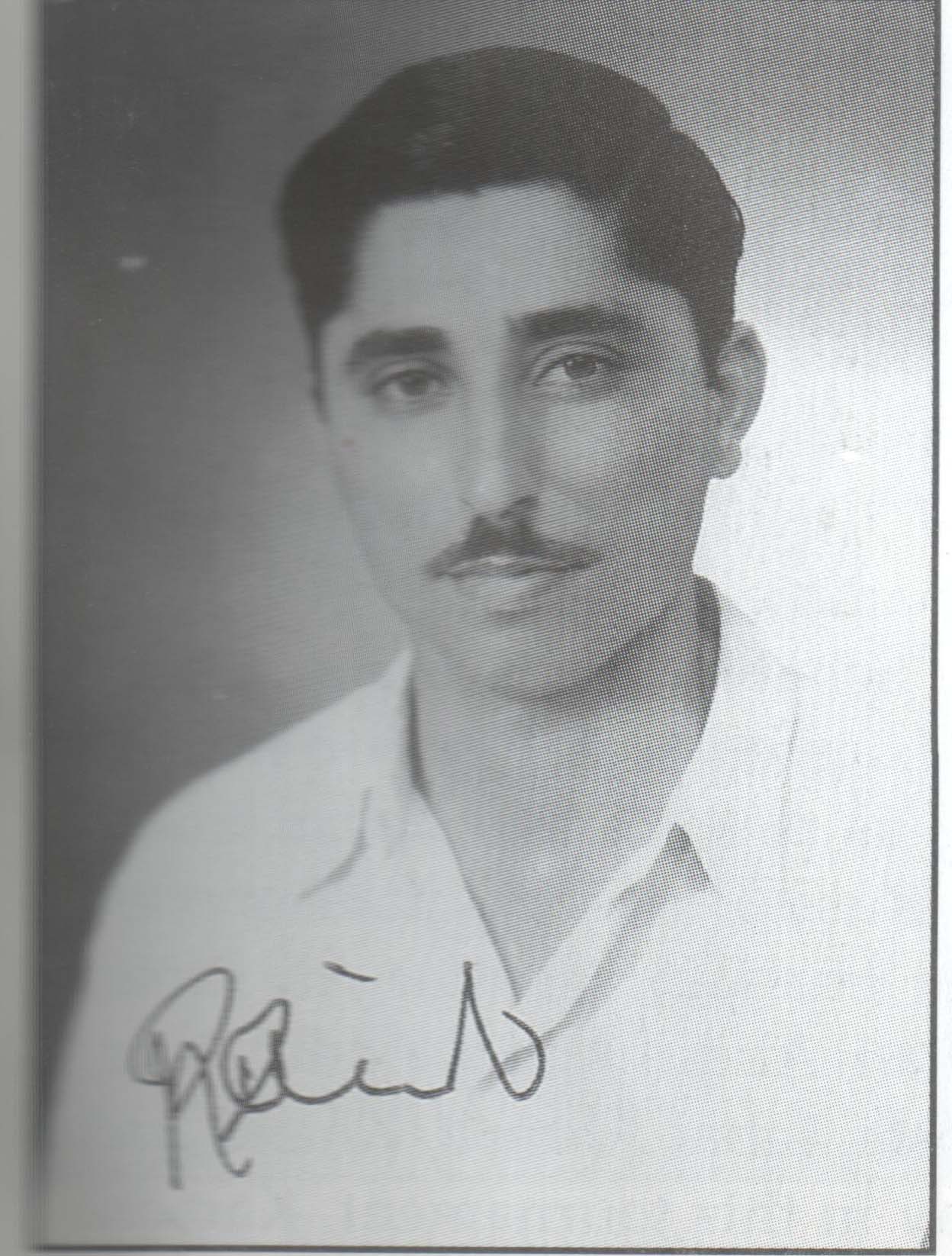 According to Osman Damohi, a cricket tournament was held in Karachi in 1916 in which Muslim, Parsi and Hindu teams participated. This tournament was arranged to support the victims of the First World War. The tournament was named Quadrangular Tournament.
Adam Ali Yusuf, Ali Alvi and Ghulam Hussain Chaghla played an important role in organizing the tournament.
In 1919 prominent figures of Karachi, Adam Ali Alvi, George Tarmors and Nehal Chand Tecum Das, once again organized this tournament in Karachi, and this time European cricket teams also participated.
In 1922, Sindh Cricket Association was formed, which played a vital role in promoting cricket in this city. Due to the efforts of this association, several cricket teams came into existence in Karachi.
According to Syed Arif Shah GilaniAligy's book "OrusulBilad Karachi", in 1923, Karachi City Cricket Association (KCCA) was established. The first president of this association, Colonel CB Ruby, was an Englishman. Other members included NR Clive, English secretary, Adam Ali Yusuf, Ali Alvi, Nihal Chand Tekem Das, DJ Jacques, JJ Dakona. The Lanka Cricket Association constitution was adopted.
A total of 22 cricket clubs were affiliated with the KCCA. To persuade Muslims to play this game Bohri Muslim Seth Adam Ali Yusuf, Ali Alvi and Abdul Rahim Saleh played an important role. With their efforts and financial support, two cricket clubs were established: Fido Friendly Cricket Club and Muhammaden Sports Club.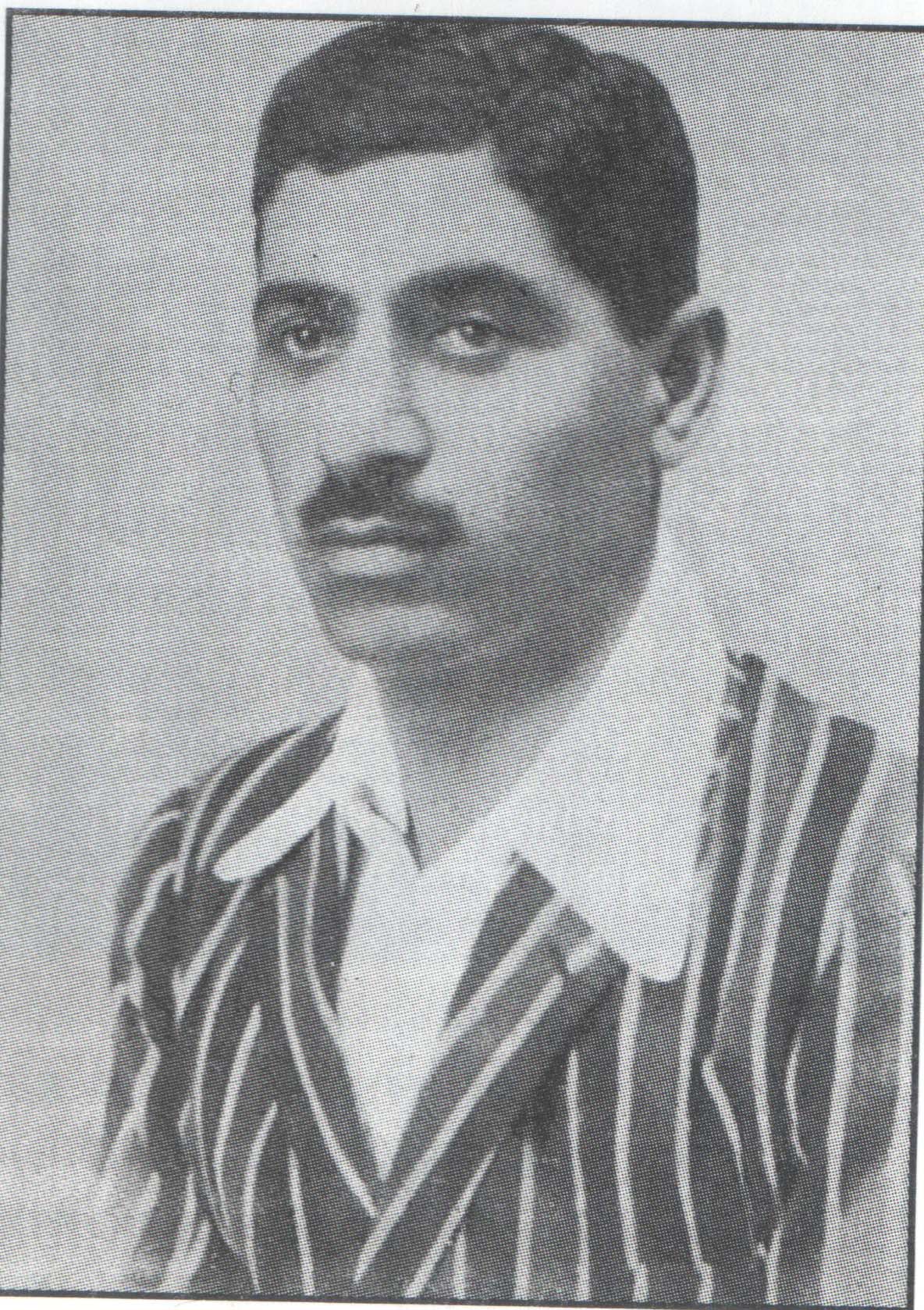 Prominent Muslim players from Karachi who played cricket before the partition of India were Ghulam Muhammad Lasi, Mohammad Ibrahim Lasi, Abdul Khaliq, MJ Abdullah, Sheikh Hussein, Abbas Khan Lodhi, Daoud Khan, Inam Khan, Haider Ali Baloch, Ismail Baloch, Abdul Shakoor, Qamaruddin Sheikh, Ibrahim WazirZakallah, Abdul Ghafoor, Fazal Lakda, Abdullah Khan, Yusuf Lanewala, Hakeem Lanewala, Khadim Hussain, Abdul Rahim Sheikh, Mohammad Khan, Ibrahim Sheikh, Sher Mohammad Sheikh, Abdul RehmanAalyany, Abdul HameedAalyany, KhudaBakhshAbbasi, Isa Khan, Fateh Mohammad, Habibullah, HatimLotia, TaufeeqGhazni, Abdul Jabbar, Moin Shaikh, Yameen Sheikh, Khan Mohammad, Sadiq Mohammad, and most famous coach Master Abdul Aziz.
Master Aziz belonged to Madras, now known as Chennai. Master Abdul Aziz was coach of Sindh Madressah cricket team. He used to go to East Pakistan to train Bengali players.  It will not be wrong to say that cricket was established in Bangladesh due to the efforts of Master Abdul-Aziz.
His famous disciples were Little Master Hanif Muhammad, Mushtaq Muhammad, Ikram Elahi, and Muhammad Munaf.
Little Master Hanif Mohammad was his most special disciple. Master Abdul Aziz's son SalimDurrani played test cricket for India and also worked in movies. Master Abdul Aziz along with his sister lived in North Karachi. Little Master Hanif Mohammad with his brother Sadiq visited this remote area to meet him.
"I often met my master. He had a friendly persona and used to call children of his neighborhood his sons," Hanif used to say.
Apart from him, Gopal Das and Jacob Haris played an important role in promoting cricket in Karachi.
Gopal Das belonged to Model High School, Ram Bagh.
The players trained by him included Kashan Chandra, Baman Mal, SathmaniParsram, Abdul Ghafoor and Ram Chand.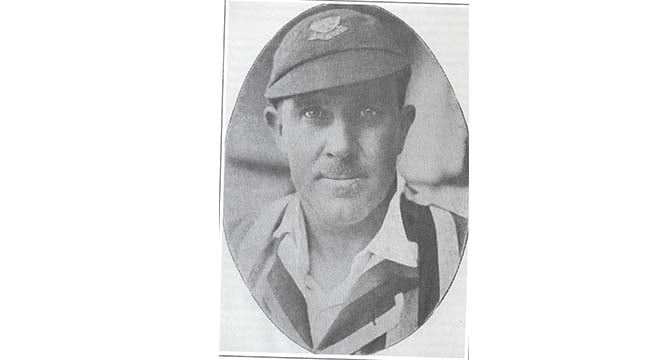 The players trained by Jacob Harris were Khalid Wazir, Wallace Mathias and Wasim Bari. Before the formation of Pakistan, there were various Hindu families that used to play cricket in Karachi. During the British Raj there were several cricket clubs in Karachi like Muslim and Hindu Gymkhanas, Karachi Parsi Institute, Aga Khan Gymkhana, Karachi Gymkhana, Bohra Gymkhana, Karachi Goan Association.
First-class cricketers played at Jahangir Park and in Karachi Gymkhana. The Young Muslim Sports Association was founded in 1925. The purpose of the Young Muslim Association was to attract Muslims to games including cricket.
In 1929, a team consisting of Muslims and Hindus from Karachi participated in All India Roshan Tournament in Delhi. In this tournament, famous Indo-European teams, including Northern India, Western India and RajputanaAlyon, took part.
The first Indian team visited England in 1932. Two players in the Indian team were selected from Sindh. They were all-rounder Ghulam Mohammad and Mumtaz, a batsman.  Karachi Port Trust and Burma Shell played an important role in promoting cricket.
Karachi Port Trust captain Malawi Singh was a great batsman. He belonged to the Sikh religion. Others to emerge from this institution were Qamaruddin, Inayat Khan, SK Girdhari and JK Irani. From 1926 to 1937, many foreign cricket teams visited Karachi.Melbourne Cricket Club visited Karachi for the first time in October, 1926. Theyplayed four matches at Gymkhana Ground. Sri Lanka played two matches in Karachi Gymkhana in 1928. They played the first match against Karachi XI and the second against Sindh XI.
Australian cricket team visited Karachi in 1935. During this tour, only one one-day match was played against Sindh XI.
Lordanci Sun, a well-known player of Melbourne, made a team of good players. The team visited Karachi in 1937 and played a match against Sindh XI. The captain of Sindh XI was J Nao Mal. Sindh Madressa, Sheldon High School, St. Patrick and Model High School participated in a cricket tournament named Ruby Shield.
After the formation of Pakistan, National Stadium was built in 1955 in Karachi. The construction took three months. Its map was designed in Mumbai by the same architect who had designed the map for Brabourne Stadium. The credit of the construction of this stadium goes to Chief Commissioner Syed Abu Talib Naqvi.
The first match was played on this ground was played from February 26 to March 1between Pakistan and India.
The first one-day match here was played Pakistan and West Indies team on 21 November, 1980.
The stadium hosted matches in World Cup 1987 and World Cup 1996.