Pakistan women cricket is now a recognised entity and somewhat on the road of progress as well but this journey would not have been possible with the early days architects in Shaiza Khan, Sharmeen (Late) and Kiran Baluch.
The selfless and dedicated efforts from the above-mentioned bunch and their supporters propelled Pakistan women cricket which accumulated great success to begin with.
After the initial hurdles, Pakistan women team not just feature in the 1997 World Cup but played a Test – against the West Indies in 2004 – and immediately left an impression.
Captain Shaiza Khan, bagged 13 wickets in the Test match, played in Karachi, while batter Kiran Baluch stroked 242 runs, a world record for most runs in an innings. Not to forget that five girls debuted for Pakistan in that game.
This correspondent interacted with Kiran Baluch and talked through the early days challenges, her career, current state of women cricket and the possible future.
Kiran Maqsood Baluch, born on February 23, 1978, made her international debut in January 1997, & went on to play 40 One Day Internationals and 3 Test matches for Pakistan. Her 242 against the West Indies in 2004 is the highest individual score in Women's Test cricket.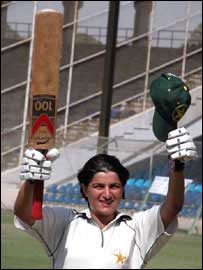 Early life and introduction to cricket
Born as the eldest child of her family, Kiran started playing cricket at a young age. As a child, she also played basketball and badminton. Her father was a professional cricketer and played Quaid-e-Azam trophy and represented the outfits like PTV and PIA. Baluch used to regularly play cricket with her brother.
Entry into the national team
In October 1996, the Pakistan Women's Cricket Control Association (PWCCA), headed by Shaiza Khan, was looking for players to constitute Pakistan's team for the tour of Australia and New Zealand. Baluch, who didn't play any major event by then, was approached by Khan to be a part of the team.
Baluch's first major tournament was the Fatima Jinnah Trophy, an annual domestic tournament in Pakistan. Kiran Baluch represented Pakistan women's cricket team in their first ever ODI match, played against New Zealand in January 1997.
Following are excerpts from a chat with Kiran Baluch
ScoreLine: Where were u born and how did you start playing cricket in the early days. What was the reaction of the family etc?
Kiran Baluch: I was born in Karachi. I grew up seeing my father and chacha (father's younger brother) play cricket. My father first class cricket from Hyderabad. I grew up listening to their cricketing stories. I guess the love for cricket was in my blood. I was lucky to have the support of my immediate family and close relatives. Three people, apart from my parents, played a vital role in supporting my decision to go for the first tour of Australia and New Zealand in 1996 were my two Khalas (mother's sisters) – Shaista Khala & Arjumand Khala (Late) and my uncle (Khalo), Abuju.
ScoreLine: Who was your inspiration when you took cricket seriously, how did you enter the Pakistan team and about the early days challenges?
Kiran Baluch: To be honest I always idolised my father and wanted to play like him. Once I joined the women's cricketing circle I saw so many talented female cricketers that I wanted to be like and improve myself to compete with them. But apart from my father the only other person I followed was our captain Shaiza Khan and vice-captain Sharmeen Khan.
ScoreLine: Talk us through that test against the West Indies where you scored the double hundred?
Kiran Baluch: The Test against the West Indies was special right from the start as it was the first ever women's test match to be held on Pakistani soil. As we went in to bat first we, as a team, focussed on showing our public and adversaries that women cricketers can play and last a 4-day Test Match.
I went to open the innings with Sajidah Shah and our strategy was to bat out the first session, however, the Almighty Allah was very gracious and we (myself and Sajidah broke the record for the 1st wicket partnership, scoring 241 runs. Sajidah got out on 98 just before the end of first day's play. I was unbeaten on 138 then. Overnight I was just trying to keep my self focussed on scoring another 12 runs to cross the 150-run milestone. I was aware of the world record of 214 runs but was not taking the pressure until I got close by.
When I was in 190's I did feel the pressure but after crossing the 200-mark I eyed the world record of surpassing the 214-run barrier. I was very lucky and grateful that Shaiza Khan, the captain and mentor, was on the pitch with me to keep me calm and focussed to achieve the target which I finally achieved with a sharp single. Shaiza was the first one to congratulate me and later when she got out she told me "take the world record away from the world as much as you can, I shall not declare until you are out".
But I believe that 242 runs were destined for me. Once I was out Shaiza Khan declared the innings and then Shaiza went on to create another record for the Pakistan by taking 13 wickets including a hat-trick, this record was broken after 1954, which was a great feat.
ScoreLine: Why did you leave cricket after such a prolific performance?
Kiran Baluch: I left cricket because of the treatment from the PCB management towards women cricketers. It was degrading and disrespectful. The management was appointed purely on nepotism and favoritism.
ScoreLine: What are the shortcomings in Pakistan women cricket and how can they be fixed?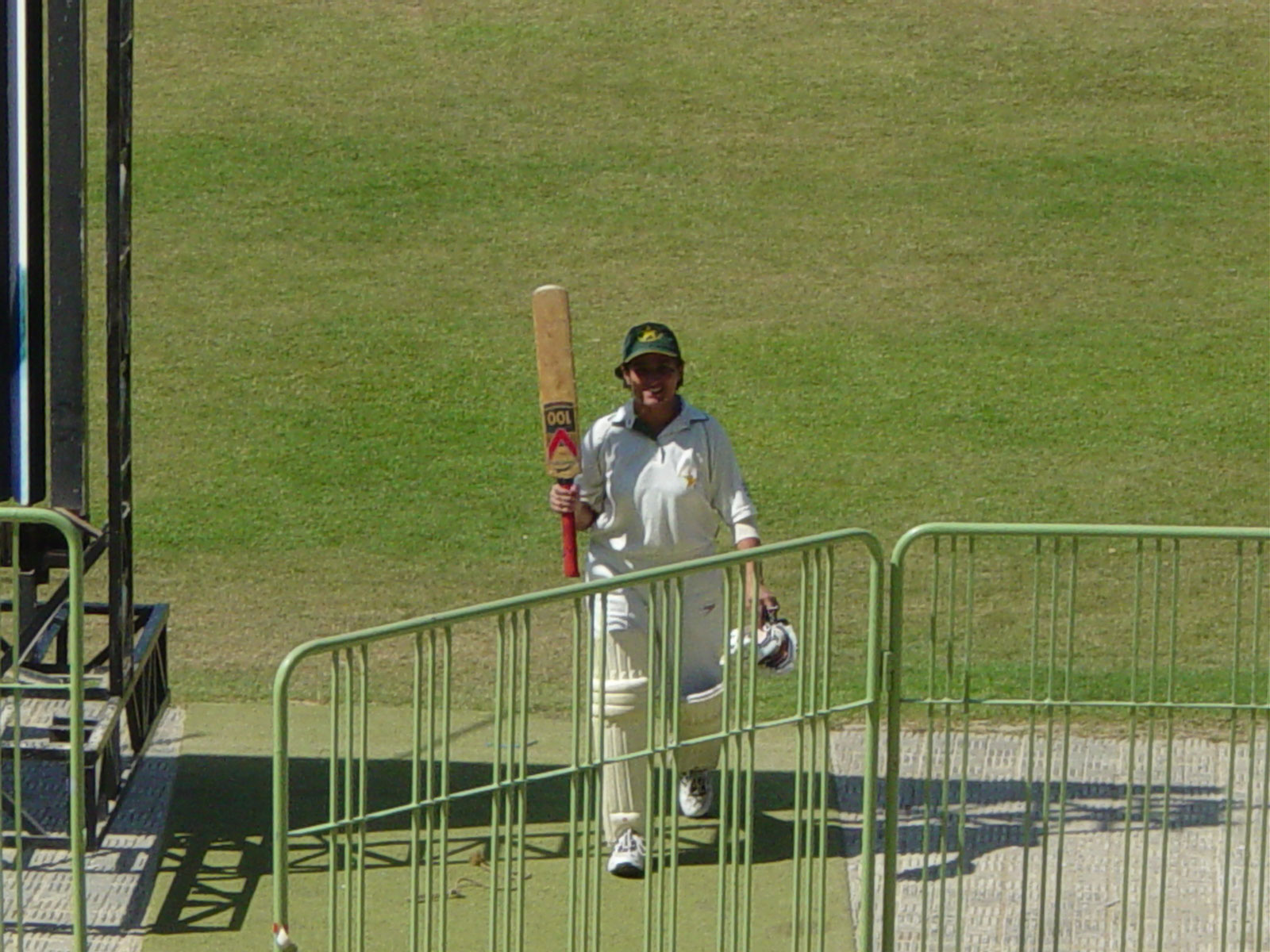 Kiran Baluch: Shortcomings are not with the talent or players the shortcoming are within the PCB management and people with no experience of cricket are involved with the core group.
Now a new and very energetic generation of professional female cricketers is coming up, who I hope and pray will be involved at all administrative levels, who understand the needs of a player and would be more passionate towards the cause.
This would make a big difference and a very positive change.