If the clubs named Jehangir West and Shalimar ring a bell then you have lived in Nazimabad in 70s and 80s in what was presumably the golden age of street and club cricket in Karachi. These were turbulent yet exciting times for both Pakistan and its cricket team. General Zia-ul-Haq has forcibly taken over the country as its third military ruler and his co-conspirating mullahs were ruling the roost. The usual liberal entertainment avenues like television and cinema were flooded with sermons and religious orations. Clubs, bars and wine shops were shut down for good and in such grim scenario sporting events were the only viable entertainment choice left with the masses. By sheer coincidence Pakistan was riding a high wave in the three popular sports in the country namely cricket, squash and field hockey.
Likewise cricket was at the height of its popularity over the same period in Karachi and its nurseries like Nazimabad, Malir, Federal B Area and PECHS were thriving with activities and oozing talented players by the dozen. A lot has been written about Karachi's tennis ball cricket circuit and its variations of taped tennis ball and water dipped tennis ball games which peaked around the same time. In this period hard ball (as a regular cricket ball was known) based club cricket was also played in the metropolis with same zeal and zest.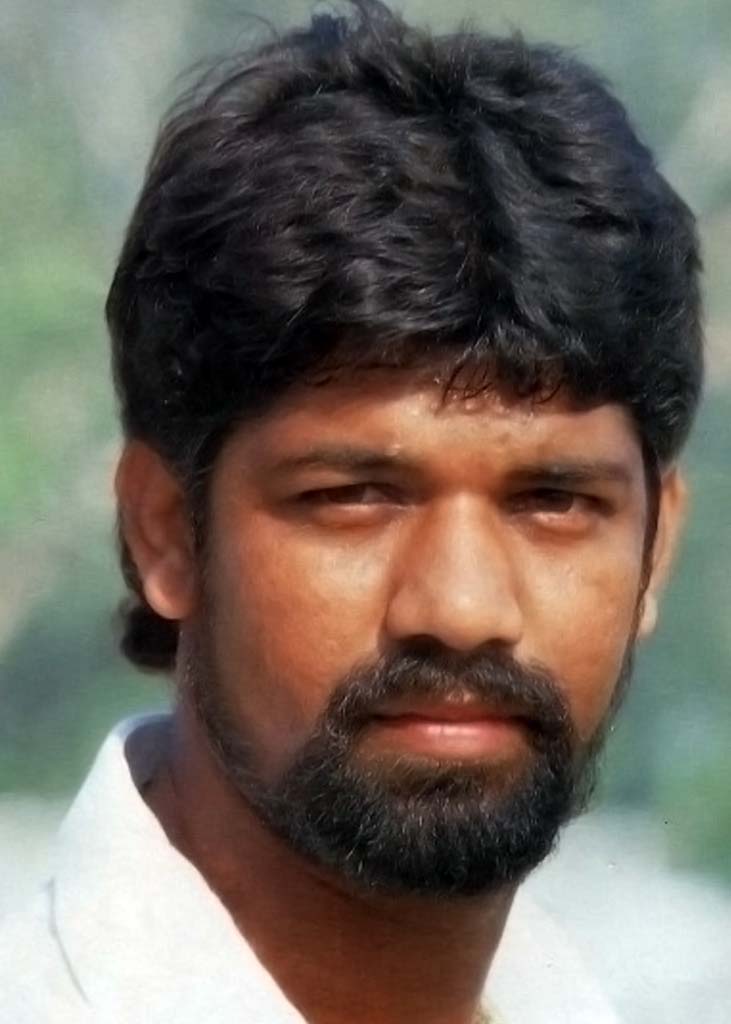 In Karachi due to a stark imbalance between the expanding population and the available turf wickets, most of the cricket cricket was played on cemented wickets with grass-less grounds. This was Karachi where Mansoor Akhtar was the next big thing after the prodigal son Javed Miandad. Where Raees Ahmed was labeled as Raees "Richards" (named after Viv Richards of course however his imperious stroke play was not the only reason), where Rizwan-uz-Zaman returned annually from the USA just to play the first class and club cricket season. In that era Karachi went on to produce prominent players like Sajid Ali, Rashid Khan, Saleem Yousuf, Azeem Hafeez, Moin-ul-Atiq, Shahid Mehboob, Ghulam Ali and Jalaluddin to name a few, who went on to represent Pakistan with varying degree of success.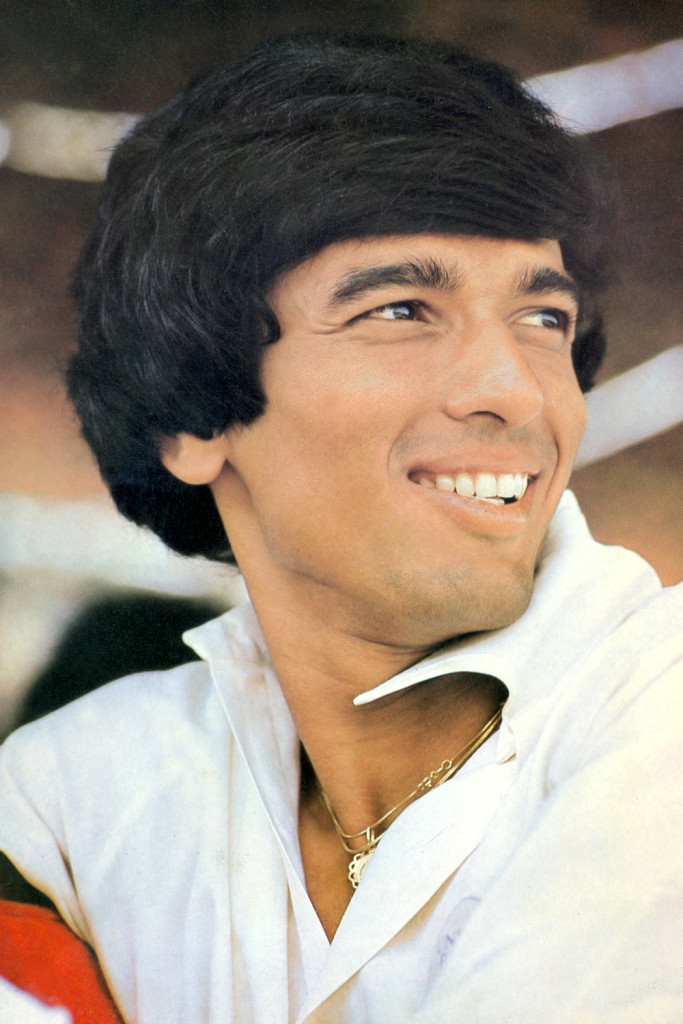 The premier Ramzan tournament, Nazimabad Super Cup, was born here on the Eidgah Ground near Petrol Pump bus stop in Nazimabad block III. Humayun Soomar, a Civil Engineering Student of NED University and Asif Shah were the two lusty hitters who made their mark in the initial tournaments on this very ground and ensured that this 20 overs a side each tournament was an instant hit with the entertainment starved people of Karachi. Among other stalwarts were
Rashid Khan who with his ungainly wrong footed action became famous here for bowling deadly yorkers with pin point accuracy. Rizwan-uz- Zaman in addition to opening the batting was a fine exponent of the carom ball and bowled it with remarkable success in these fast paced encounters.
As this tournament grew in popularity it got shifted to the BYC (Bakhtiari Youth Center) which at that time possessed the only two turf wickets in the Nazimabad and North Nazimabad localities of Karachi.
The third most popular venue for the hard ball matches was the Nazimabad Gymkhana ground which was later renamed as Annu Bhai Park. Located in the Hadi Market locality of Nazimabad,
the ground was practically owned by Mr. M.M. Baig who operated his club Nazimabad Gymkhana Club from here. He along with a Mr. Majeed worked out of a television repair shop called Radio Rex. Both M/s. Baig and Majeed had a knack of identifying young talent and were regarded among the legendry names of Club Cricket in Karachi. Nazimabad Gymkhana was the venue of many pulsating encounters.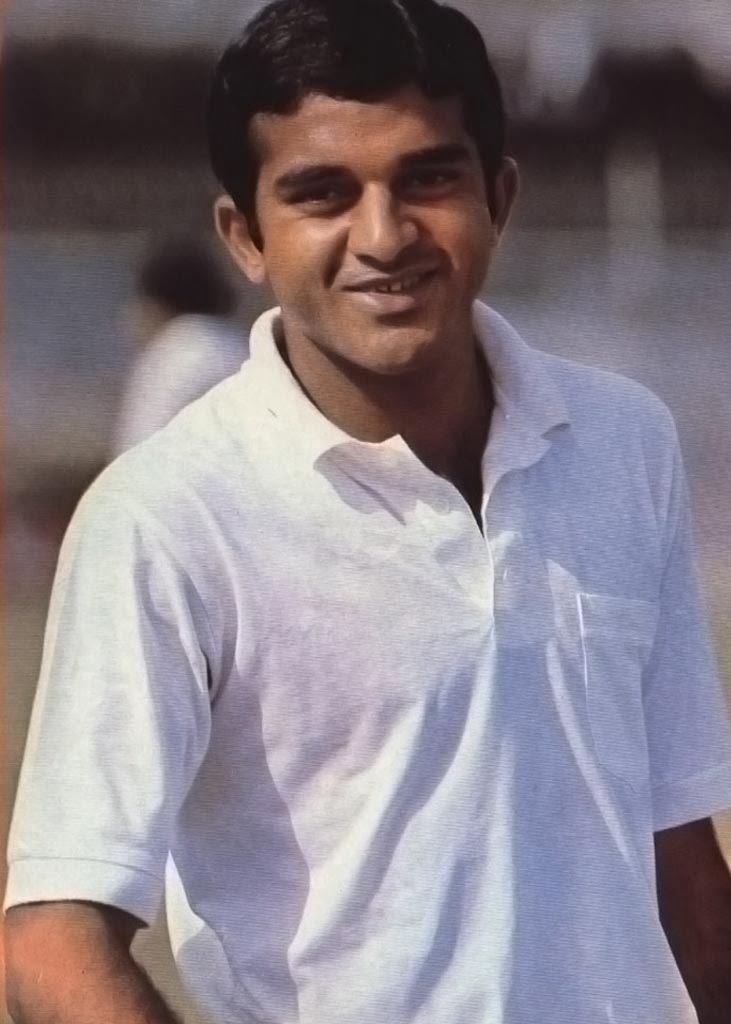 In one such tight knock out games, Jehangir West needed 38 runs to win from the last two overs and it was regarded as a forlorn hope. Their senior pro Naeem Ahmed was at the batting crease. Naeem Ahmed was a gentle but intelligent left arm spinner and a capable lower order batsman whose first class career ran in parallel to that of Iqbal Qasim otherwise he might have represented Pakistan more than his solitary one day appearance. He played for Pakistan at the Oval, London on the ill fated 1978 tour and remained wicket less in his ten overs. His only contribution to the scorebook was a Graham Roope catch scooped off the bowling of Mudassir Nazar. On the domestic first class scene Naeem represented PIA (Pakistan International Airlines) for many years and Jehangir West was his team on the Karachi Club circuit.
Naeem was facing a pacer named Fareed who was affectionately known as "Bawla" (Crazy or Mad) by the Karachi fans. Fareed, all hellfire and brimstone, charged in and hurled the red missile at petite looking bare headed Naeem who simply waved his bat like a magic wand and the ball went flying over the long off boundary which actually was a snack bar named Amjees. A similar maximum on the following ball sent the crowd into ruptures, egging on their unlikely hero Naeem and taunting Fareed "Bawla" to bowl faster. The faster he bowled the farther he was hit by the unassuming Naeem Ahmed. When the third six was hit, the hapless Fareed started running towards the taunting spectators, who were becoming louder by the minute. The spectators, mostly shalwar kamiz clad lads, scurried in all directions to avoid the enraged quickie as he chased them away till his team mates got hold of him. No wonder he was carrying a nick like "Bawla".
Sanity was restored after a few minutes and the game was restarted but without much change in luck for the poor pacer. Four sixes were struck back to back by Naeem. It was an unheard phenomenon in those days, even for a club match. Fareed was fuming and raging with every strike as a total of 29 runs came off that penultimate over of the match. In a typical anti climax Naeem was stumped off the second delivery of the last over from wily old fox Babar Basharat, all rounder of HBFC first class outfit and Jehangir West ultimately went on to lose that match by thinnest of margins. However Naeem had delivered a ful "paisa wasool" performance in the most unlikely manner and was thronged by the spectators and team mates alike after the match was over.
These games and tournaments were an attempt to break away from the sedate pace of Test Cricket prevalent in the sub-continent in those days. Such cricket embodied the process of unlearning the basics and yet served as nurseries for supplying talents to Pakistan teams unabated for many years to come. Unknown to rest of the world this was the real advent of 20-20 cricket.