John Woodcock lived a long life. A really long life.
He was born on 7 August 1926. That day Gloucestershire took on Australia without Wally Hammond who was recovering from the mystery illness picked up in the West Indies. It was a week before the start of that famous Test match at The Oval which saw Jack Hobbs and Herbert Sutcliffe engage in that splendid partnership on a sticky.
His great age meant there were numerous anecdotes to reel off … one after another.
For example, in 2021 there were not too many men – cricket writers or otherwise – who could boast of a grandfather born before the Battle of Waterloo. John Woodcock could.
And then there were the times when CB Fry had rocked the baby Woodcock on his knees. Two great Yorkshire openers, Herbert Sutcliffe and Len Hutton, had played golf with him. He had even gone shooting ducks with Harold Larwood.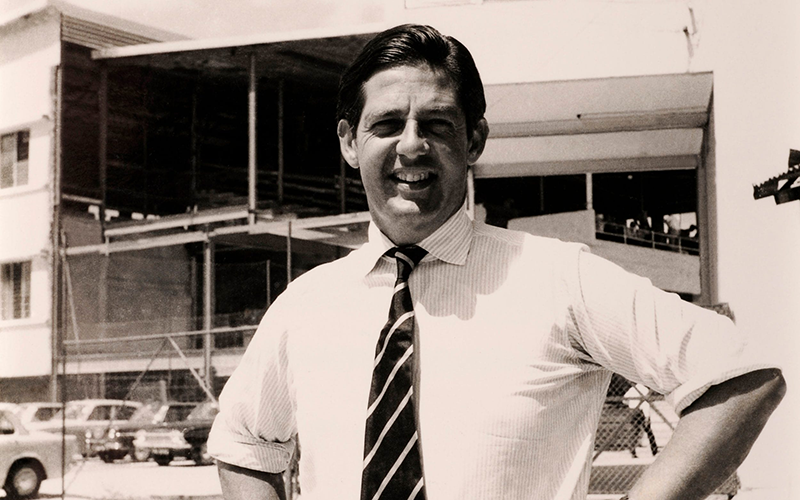 Finally he never tired of his story of batting with Wally Hammond and effecting a stumping off Bill O'Reilly.
His first visit to Australia was during the 1950-51 Ashes, as cameraman and assistant to Jim Swanton. In 1954-55, as a correspondent of The Times, he watched Colin Cowdrey hit 102 at Melbourne against Lindwall, Miller, Johnston, Benaud and Archer. He fondly remembered it as the best hundred he had ever seen.
He was there again in 1974-75, when a 41-year-old Cowdrey, brought back from retirement, walked out to face Lillee and Thomson on a lightning-fast Perth wicket. By then Woodcock felt as if his own son was out there taking guard the fast men.
Chronologically, it was a stretch. After all, he was just six years older than Cowdrey. However, he had already been watching cricket long enough to feel that way. That day he went off to the bar, so tense was he as the old stalwart batted.
However, he outlived Cowdrey by two decades. He outlived almost all of his contemporaries and several who came later. It was zest for life and love for the game that carried him along. The same zest that saw him withstand six hip replacements after septic arthritis at the age of 14 had nearly crippled him. He had to spend four months hanging from a frame to prevent it from spreading.
The hip remained troublesome all his life. But he captained his Trinity College at Oxford, top scored in the university trial match, and was a hockey blue as a goalkeeper. All due to his incredible spirit.
The same spirit saw him drive from Britain to India in a 1921 Rolls-Royce with Henry Blofeld … to cover the 1976-77 tour of England. The same spirit saw him zoom around in his mobility scooter when over 90 years old.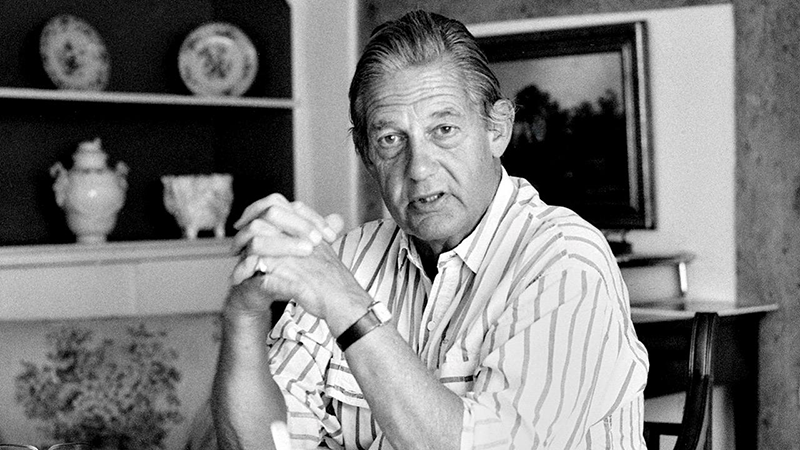 His prose was in keeping with his times. When Sir William Haley, the editor of The Times, received a letter saying: "Your cricket correspondent is either a pompous ass or a maiden aunt" it was not referring to an old writer. Woodcock was then in his early thirties. He was pompously old fashioned in his writings. And he continued that way. And with time he became the editor of Wisden.
It was this sense of old-world values that saw him refusing to send spicy pieces to The Sunday Times about the escapades of Basil D'Oliveira in the West Indies in 1968. That kind of journalism was repulsive. He was there to report about the game as played during the days in the sun, not about the murky business of the cricketers' night life.
As a reporter he captured everything of note. And that too without joining the huddle that formed among other correspondents when a wicket fell or a goal was scored. While lesser scribes needed to validate what they had seen, Woodcock had perfect faith in his own powers of observation. Alan Gibson called him 'The Sage of Longparish'. He later became known as simply 'The Sage'.
Yet, while antiquated in this attitude, there was nothing dated about Woodcock's outlook, nor any ancient conviction of Imperial supremacy in his ideas.
In 1971, when India were touring England, Woodcock wrote a piece about the forthcoming meeting of the International Cricket Conference at Lord's. He spoke eloquently about the possibility of a World Cup of cricket coming up for discussion.
'The attractions of such a competition are abundant,' he wrote. 'Associate members such as Fiji, the Netherlands, and Ceylon, would be eligible to enter, and the early rounds could be played on a regional basis, after the style of World Cup of football. The finals might take place every four years, in the different member countries, with the disadvantages of playing out of season being thus shared around.'
Quite forward-thinking, really, when one reflects that the first three editions of the tournament, in 1975, 1979 and 1983, were played in England. Woodcock's thoughts did not take into account the parochialism of ICC.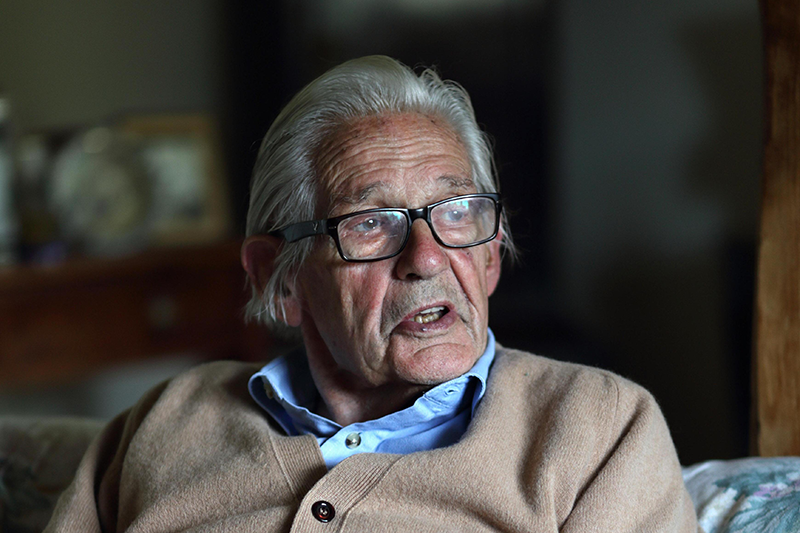 In 1993, when it was confirmed that the World Cup was to be held in the subcontinent for the second time in eight and a half years, Christopher Martin-Jenkins, 19 years Woodcock's junior, lamented, 'There was a time, before money and politics entered the equation, when the community of cricket nations looked no further than United Kingdom to stage the World Cup.'
Martin-Jenkins had obviously overlooked that the World Cup was a relatively new feature and had preferred archaic autocratic hegemony to the level playing field of modernisation. Even in 1993 it was a new and disconcerting experience for the English not to have full control over the purse-strings and politics of the cricket-playing nations. But as far back as in 1971, Woodcock suffered from no such insular biases.
John Woodcock was ahead of his times. And he lived way beyond most of his contemporaries.
He passed away on 18 July 2021.
Arunabha Sengupta is the author of Apartheid: A Point to Cover and co-author of Sachin and Azhar at Cape Town.