The age-factor in sports has always been a topic of discussion and cricket is no exception. Of late, it has once again garnered interest within the cricketing circles with many former and current players, coaches, fitness experts, strength and agility trainers, analysts as well as fans coming forward and sharing their two cents on the topic.
In Pakistan, the 'age factor' gained traction once again after Iftikhar Ahmed, who has allegedly forged his age, was mocked for being an 'old' player. The Twitterati hit out at Iftikhar, some calling him "Chacha Jee" (uncle), while others referred to him as "Baba". Another user ridiculed him by expressing how he loved the "popular consensus" that Iftikhar's real age is "definitely > 50".
The problem here is not how old Iftikhar Ahmed really is, but it is with our over-obsession with age. And while we're poking fun at him, we conveniently tend to forget how well he's been performing.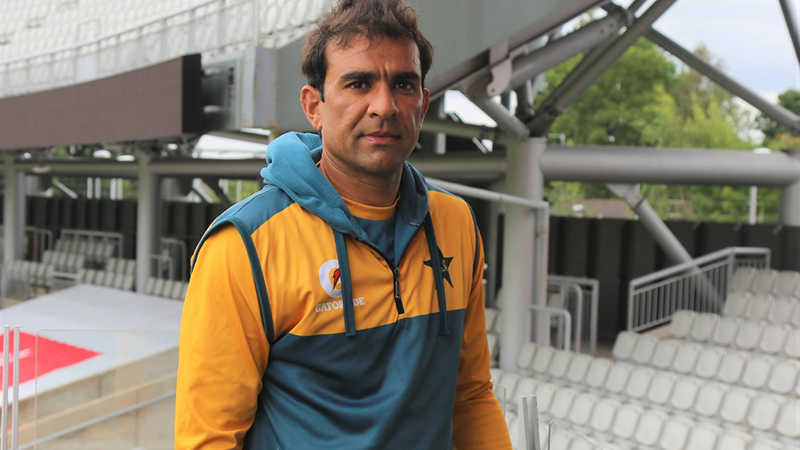 Likewise, one bad performance, and we're back with our 'blame it on the age' verdict. He's not the only victim of this over-obsession; Mohammed Hafeez is another such example. There is in fact a long list. It's an unfortunate state of affairs when people from within the Pakistan Cricket fraternity – some of whom are opinion leaders and others decision makers themselves write off a potentially good player, one who has been performing consistently well within the domestic circuit, simply citing age.
When questioned about a player's exclusion from "probables" of a future tour, oftentimes we hear these very people raise the age concern, proclaiming age is not on his/her side and hence he/she cannot be a part of the "future plans".
So is age really a deciding factor when it comes to success in cricket? Is it really such a huge deal, or is it after all "just a number" when it comes to playing competitive cricket? Let's explore.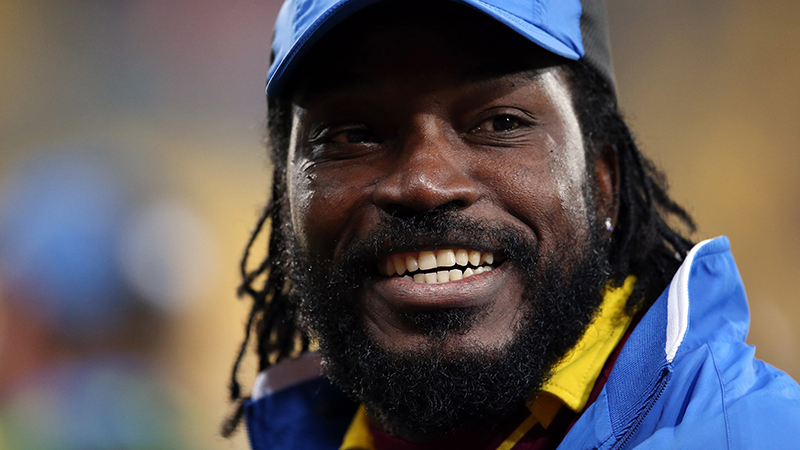 Generally, it is considered that a cricketer's career spans from the age of 18 up until 35 years, and somewhere within that range, his/her peak lies. However, there have been many examples of cricketing greats who defied all odds, and played the game beyond the age limit. Examples include the 'Little Master' Sachin Tendulkar who retired at 40, and the Australian great Mike Hussey, also known as 'Mr. Cricket', who quit international cricket at the age of 38 after making a late entry into the international arena.
Similarly, Pakistan's late bloomer Misbah-ul-Haq retired from the game at the age of 42 and Sri Lanka's Sanath Jayasuriya continued playing the game till he was 41. Also at 41, the 'Universe Boss' Chris Gayle still hasn't announced retirement from international cricket and is seen playing league cricket across the globe where, more often than not, he's still a treat to watch. Imran Tahir, the 40-year-young frontline spinner from South Africa is another example. So are numerous others who all cannot find a mention in this piece simply because we get the point, or don't we?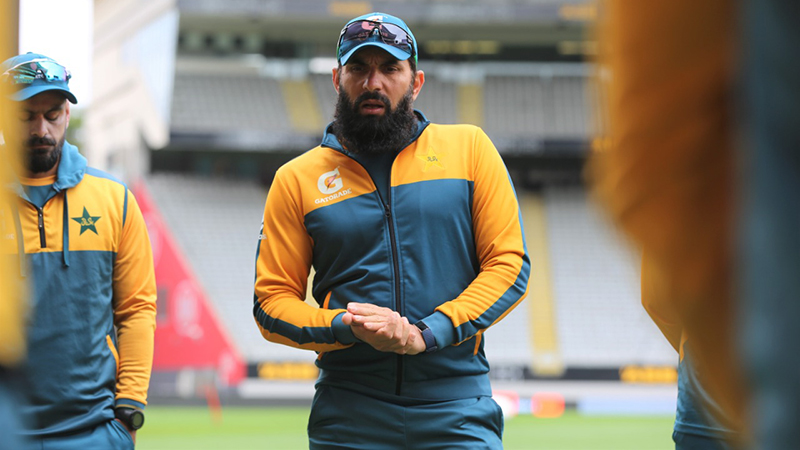 There isn't any denying the fact that over the years, the gentleman's game has undergone drastic changes and has had a bit of a facelift. With the advent and immense popularity of shorter formats of the game, as well as that of league cricket, the game has become much more competitive and demanding than it was ever before.
Although various cricket boards are taking the necessary steps to ensure that their players stay fit, but of late, cricketers do end up having too much on their plate courtesy international fixtures, multiple formats as well as numerous global leagues. All this, in turn, does take a toll on their bodies, both physically and mentally. But can we assume that the younger ones are better at juggling all this and are more successful compared to their older counterparts?
Success – in the end it all boils down to it. How successful is or was a cricketer, what factors determined his/her success, and was age one of the top factors? I resorted both to primary as well as secondary sources in a bid to explore this.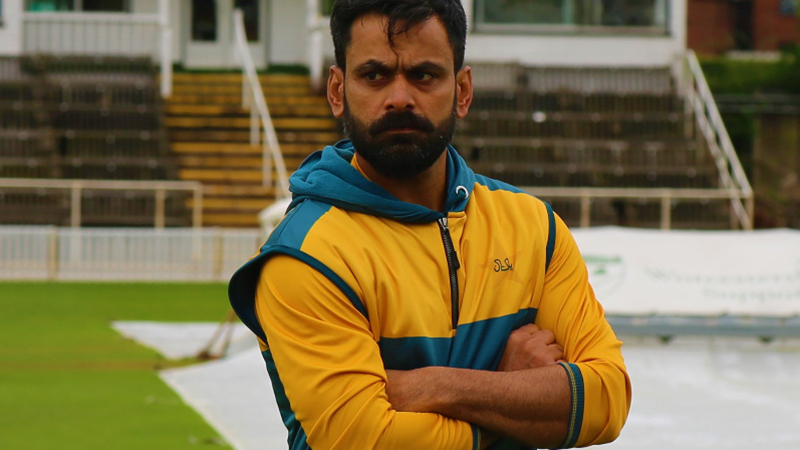 Almost everyone including world-class cricketers, coaches, sports scientists, and health and fitness experts agree that the number one factor defining the success of a player is the skill set he/she possesses.
There are numerous factors that determine the success of a cricketer, but is age one of the deciding factors?

In modern-day cricket, this simply does not mean how well you hit the ball nor how good you are at throwing it towards the batsman – but also on proper body positioning and movement, enhanced motor skills, body stabilization, coordination, rhythm, timing and various other aspects.
Any cricketer looking to improve his or her performance is constantly working on improving their skill set, practising frequently and performing various drills. So skill remains the top factor in defining how successful one becomes as a cricketer.
Fitness is another crucial factor which plays a significant role in determining how successful or unsuccessful a player is. Strength, endurance, agility as well as flexibility would all fall under the fitness umbrella. Sports Scientist Ye Tian proclaims that if an athlete wants to achieve excellent results and succeed as an elite athlete, he/she should prioritize physical fitness.
Another very vital factor influencing the success of a cricketer, especially in the modern era, is mental toughness or simply mental fitness. But what does it really mean to be a 'mentally tough' or a 'mentally fit' player? England-born cricket coach Richard Pybus defines mental toughness as "being able to manage your focus, regardless of distraction, so that you can perform your skills to achieve your goals."
According to him, "mind management" is essential if a player wants to be successful. As much as we hear people in our cricketing circles talk about it, mental preparation is often still overlooked in Pakistan Cricket despite being a very crucial factor in defining the success of a cricketer, or any other athlete for that matter. Many still scoff at the idea that the mind has anything to do with physical skills, yet these are the very people who applaud a batsman who is successful in seeing off a bombardment of bouncers.
Coping with pressure, concentration, as well as strategic thinking all fall under mental fitness. In the fifth edition of a book compiled by the England and Wales Cricket Board titled 'Cricket- Know the Game' (page 53), this factor is emphasized thus:
"Many coaches believe the difference between top international players and good club cricketers is often down to their mastery of the mental side of the game."
Former Australian cricketer Glenn McGrath also rates mental fitness very highly. In fact, he rates it as the number one factor in determining the success of a cricketer. Here's what he has to say on the topic:
"I think ability is a 10 to 20 % requirement, you need 80 to 90 % mental strength."
Closely related to mental fitness is another factor which plays a huge role in deciding how successful a cricketer becomes, and that is performance-related psychological factors.
Confidence would fall under these psychological factors. "When you have it (confidence) you feel like you're never going to lose it, when you haven't got it, you feel like you're never going to get it", says former Australian cricketer Matthew Hayden.
Typically, players with high levels of self-confidence work harder, are more persistent and more often achieve better results compared to those who doubt their own capabilities.
According to Dr. Jim Taylor, an internationally recognized authority on the psychology of sports and performance, confidence is "the single most important mental factor in sports".
Justin Langer, Australian cricket coach and former cricketer, also emphasizes the importance of confidence and explains what he used to do while playing:
"The key to concentration is filling your mind with what you need to do to ensure a successful action, for me to bat there must be nothing but the ball in my mind, this occupies my thoughts before every shot."
To maintain a good level of concentration, and to be able to successfully bar all the outside noises that oftentimes include sledging, which can in turn lead to loss of emotional control is another very crucial factor that determines the success of a cricketer.
Dedication, commitment, engagement, self-motivation, emotions and emotional control all fall under these psychological factors which play an overall significant role in defining success in the sport.
As summed up by Ashley Giles, former England cricketer, success in cricket is "a mix of high skill levels and being clear mentally, strong minded. With the noise and the pressure, it's about how you control your emotions."
Did he mention anything about age? Have we spoken about age as a significant factor yet? No, right? It is simply because to a large extent, age does not really define how successful or unsuccessful a cricketer can become. A 40-year-old cricketer may be a lot fitter, both mentally and physically when compared to one who is 20 years old. A fit body and a fit mind, along with an unwavering will to give it your best on the field and an undying hunger to succeed is what really makes a good cricketer or rather a good athlete.
There are multiple factors that determine a professional cricketer's success, and while age can be one, it certainly isn't a significant one. Age certainly can have some implications, for instance slowing reflexes, but that is why we have a list of other requisites, so as to assess various dynamics. The prerequisites of success in cricket are numerous, and if all those are met, age really is "just a number".