The Pakistan Cricket Board, the institution that works for and organizes Pakistan cricket, is clueless about ground realities and the dilemma that Pakistani cricketers are facing.
The PCB hierarchy with its absurd policies is destroying the very fiber of the game of cricket in Pakistan. The fate of cricket, if this trend continued, would be the same as that of hockey and squash in which we were once world leaders but have now been relegated to the very bottom.
Since its inception the PCB has been under direct control of the political party in power.
Previously the President of Pakistan was the patron and had the power and right to choose PCB chairman. However, after the 18th amendment that power shifted to the prime minister who chose Ehsan Mani as PCB's 34th Chairman on 20th August 2018.
All cricketers and cricket circles welcomed this news with utmost joy for they thought that now cricket is in better hands with our best captain in the Prime Minister's House and Ehsan Mani, ICC's president from 2003 to 2008, leading the board.
This done the process of developing a new constitution started. However, according to the wishes of PM Imran Khan who had a vision of abolishing the role of departmental cricket, a system that copied Australian Sheffield Shield style 6 first class teams only was proposed.
To the absolute horror no homework was done and there was only one meeting of 16 regional heads and departments held in Lahore and that too lasted not more than three hours.
The proposal for the abolition of departments and regional system was vehemently rejected by regions as well as departments.
However, on 19th August 2019 with one stroke of pen the whole system that had been running Pakistan cricket for the last two decades was abolished.
It will destroy the hopes and aspirations of so many budding cricketers and leave an indelible blemish on the history of Pakistan cricket and its after effects will be felt for generations to come.
No domestic cricket is being held below the first class level because with the abrupt adoption of the new system all tiers that existed before were abolished; the tiers before consisted of teams of districts and regions.
Previously all tiers had defined roles and were working hard in bringing forward new talent to the bench of Pakistan team be it Under 16, Under 19, A team or even national Test team, the One Day team or the T20 teams.
Players of regions and departments have lost two years, nay, three very precious years of their cricketing prime. So, who is responsible for their loss and the emotional trauma they suffered?
Since the inception of the new constitution no Under 16, Under 19 or even Intra-District tournaments have been held and young cricketers who were eligible to play for Under 16 are now overage and can only play Under 19 that too if the season for 2020 and 2021 has any tournaments for that age group. Players who were Under 19 are now overage and will not be able to participate at any level and with that the opportunity to find new blood for international cricket is irrevocably lost.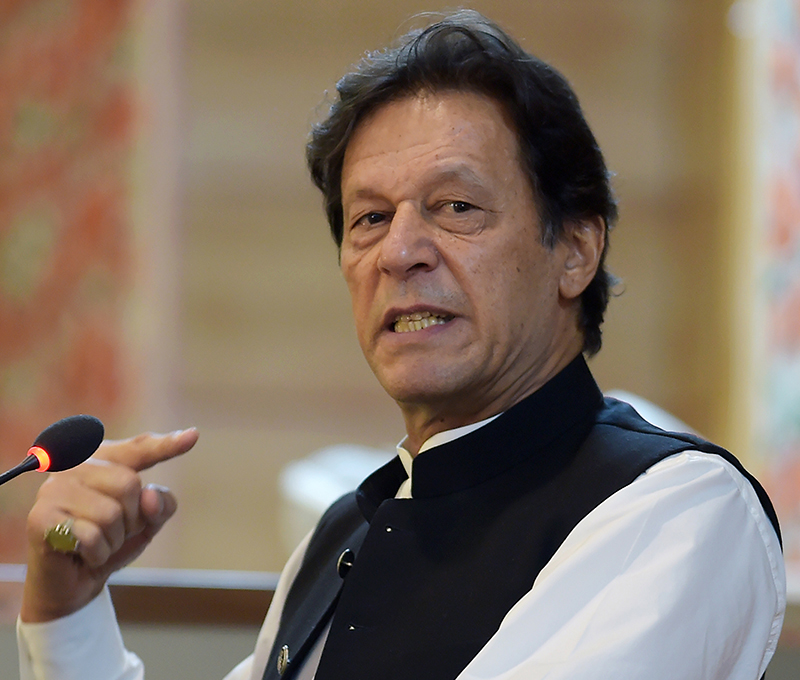 I wrote a letter to PM Imran Khan asking him to reconsider his insistence on having 6 first class teams that would not be helpful or conducive to Pakistani cricket but to no avail.
I quote from that letter
"Please ask the PCB chairman to build a system which is self-sustainable and not at the whims of any new prime minister.
Can you guarantee that if you are not elected, the new prime minister elect would not undo all the changes that you bring during your tenure of office?
Your dream of empowering cricket at grass root level can only be accomplished by a system not by some cosmetic measures.
Until and unless all the stakeholders are not a part of decision making as how cricket Pakistan should run. Nothing good would come out of these futile exercises.
I ask you to reconsider and please do not let the "All is well" mantra of PCB and colourful presentations by officials lure you into something which is totally against your spirit and stand for years towards the game of cricket."
PCB will have to take steps that not only work for the betterment of Pakistan cricket but also create interest among masses to love and participate in the game of cricket and more importantly keep the stream of new talent flowing so that cricket here doesn't go belly up like the squash and hockey.
The way the cricket affairs are being run is undemocratic, non-representative and at nearly all times ad hoc.
Pakistan Super League is a brainchild of the previous management that too had flaws but not as serious. PSL can surely bring you stars who are groomed and built by lower tiers which existed in the previous constitution.
PCB is solely running the whole show on her own and no serious thought is given to running domestic cricket which is essential to any cricket structure.
The strength of Pakistan bench can and will increase only when proper attention is given to domestic cricket which should also include Top Performing Players with an automatic slot in national sides. If they do not perform well it is always in the hands of the Selection Committee to expel or include a new player.
The Constitution is also not being followed as it should be taken into consideration that at the time of writing of this article no club cricket teams exist, no players are bound by any regulations and there are no representatives present in the Board to have any say in any matter.
Having insight about working in the PCB hierarchy, I am sure those holding offices in the board will only be interested in saving their own skin and will do whatever it takes to cling to their seats.
The time of despair and undemocratic decisions taken by this management of PCB will remain etched in the memory of Pakistan cricket for decades.