Before the onslaught of the big-time media, video clips and selfies, where nothing is left to imagination, collecting postage stamps and autographs were the hobbies of the educated and the enlightened. Selfies are quite worthless as they do not have any value as a collectible. Whereas an autograph or a rare postage stamp can be an everlasting gift of great value which can always give pleasure.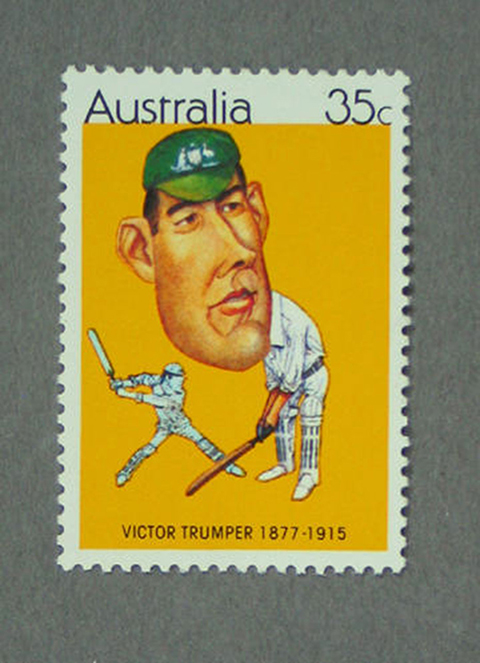 Cricket and cricketers have completely changed in the last 50 years. Their attitude as well as their gear is no comparison to the cricketers of the golden era. The modern-day cricketer is mostly worried about his ranking and remuneration.
The cricketer from the tester years was concerned with honor and the pleasure that he could give to the crowds as well as to his admirers. The chivalry of the amateur spirit is long gone from cricket.
The internet, Courier Service and WhatsApp have replaced and mostly eliminated the traditional postal services to a great extent. Just as the readership of books and magazines have declined. You hardly come across anyone who collects postage stamps these days. There was a time when stamps catalogues of Stanley Gibbon were a rage. Kings and Heads of states were known ardent stamp collectors. Just as appearing on a cover of a magazine was considered a great honor, featuring on a postage stamp was the ultimate achievement around the globe. It was the biggest national honor a nation could bestow upon its heroes.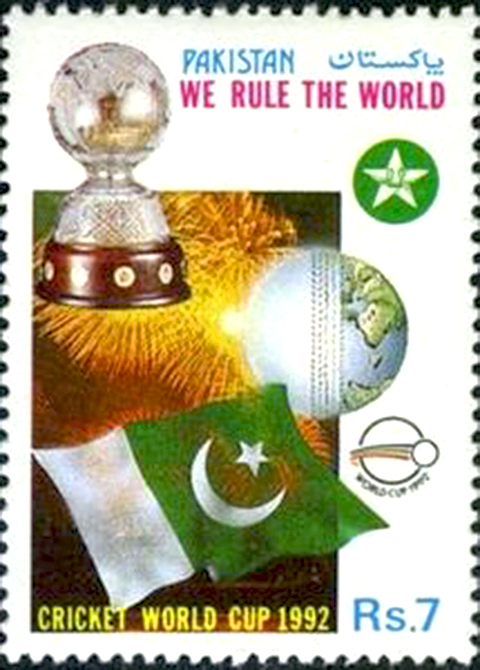 Although collecting autographs from sports like football, squash and hockey were as important in Pakistan but cricket, mostly known as the gentleman's game at the time, held its own charm and magic always.
A school master Sir Rowland Hill invented the adhesive postage stamp in 1837 which was first issued on May 1, 1840. Within three years Switzerland and Brazil followed suit and shortly after them the United States of America joined in. By 1860, 90 countries of the world had started the use of postage stamps.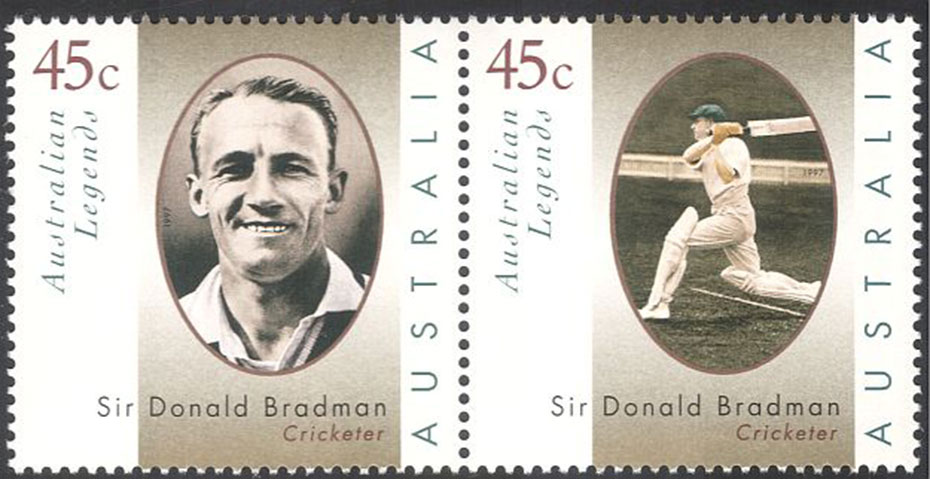 Since then, hundreds of stamps have been produced on different themes and personalities. The game of cricket too has been a keen subject for the postage stamps and it has been celebrated since the first stamp was issued from a post office in early 1960s.
Pakistan was one of the first countries to issue two postage stamps in 1962 which depicted a cricket bat. Several leading cricket personalities of cricket from W.G. Grace and K.S. Ranjitsinhji through Sir Don Bradman to Sir Garry Sobers, Sir Vivian Richards, Dennis Lillee, Imran Khan and Sachin Tendulkar, important World Cup victories by West Indies, Pakistan, Sri Lanka, India and Australia, inaugural and Centenary Test matches, the 150th anniversary of the first Australian Aboriginal tour to England, or just the game and its gear. have all been the well-loved themes of the postage stamps.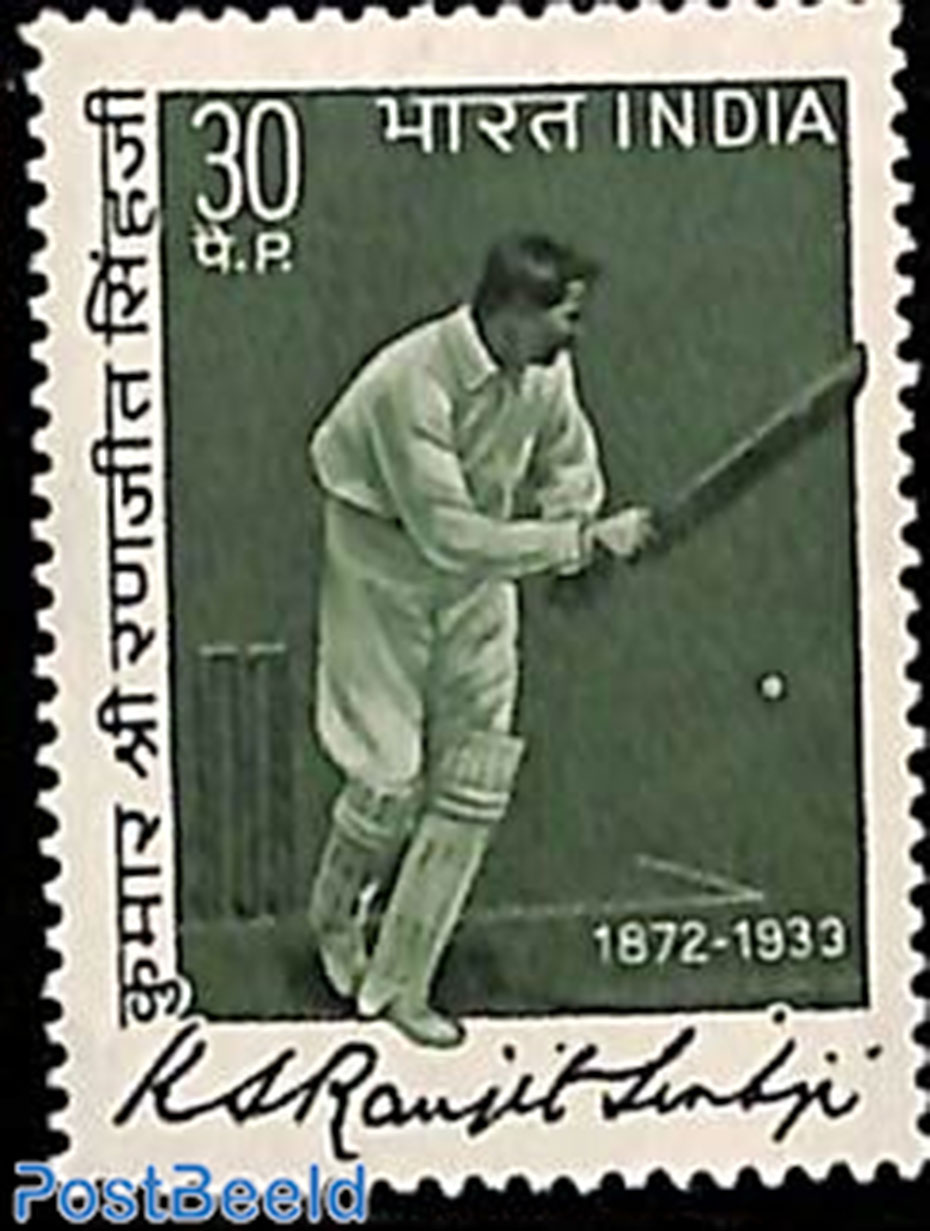 The stamps have come out in all shapes, sizes, triangular as well as the ball shaped.
The first cricket stamp was officially issued in 1962 by Cape Verde, a Portuguese Colony until 1975. Cricket had made its roots there around the 19th century. Cape Verde was a key post for the British steamships on the Atlantic routes after a coal supply depot had been built at the port of Mindelo on the island of Sao Vicente in 1838. In the first quarter of the 20th century several local cricket clubs were formed and cut throat matches were staged between them and the English clubs and the visiting ships' crews.
The first cricketer to appear on a postage stamp was the great all-rounder Sir Garry Sobers in a set celebrating independence of Barbados in 1966. Seven years later in 1973, W. G. Grace (County Cricket 1873-1973) appeared on the first set of cricket stamps issued by the British Postal Services. Grace again appeared in 1988 on the commemorative stamp of the Australia-England Bicentenary Test.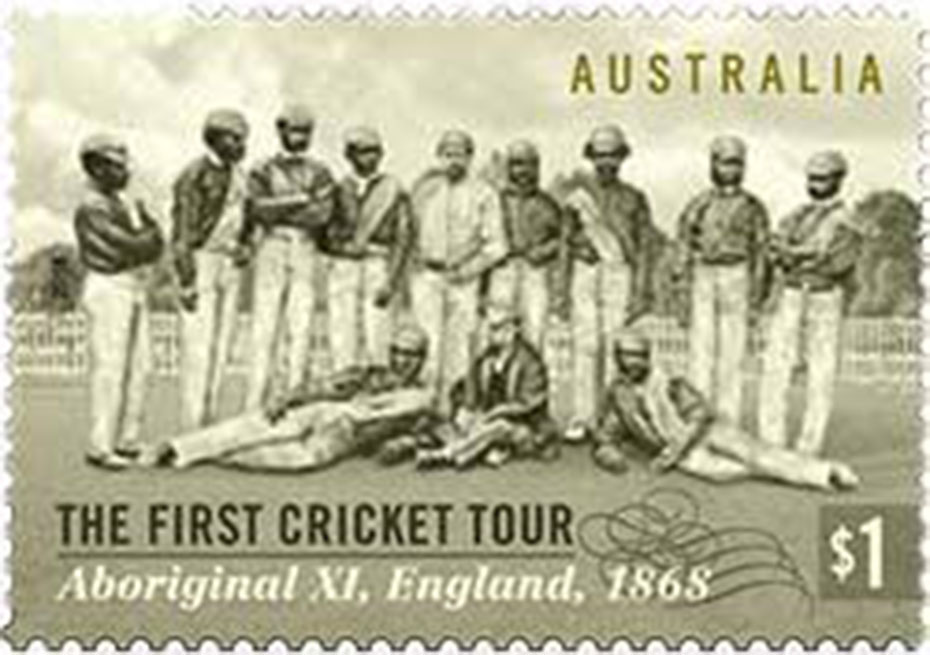 Pakistan postal services issued a set of 3 stamps in 1992 to commemorate the World Cup victory. Cricket has become an international sport and for Pakistan it is a binding and a uniting force.
Even the Talibans were celebrating cricket matches in the hills of northern areas of Pakistan and Afghanistan during the turbulent times. To capture and preserve its cricket history there were other important occasions when such commemorative stamps should have been issued. For example, a postage stamp should have been issued on Pakistan Cricket team's inaugural tour of India in 1952.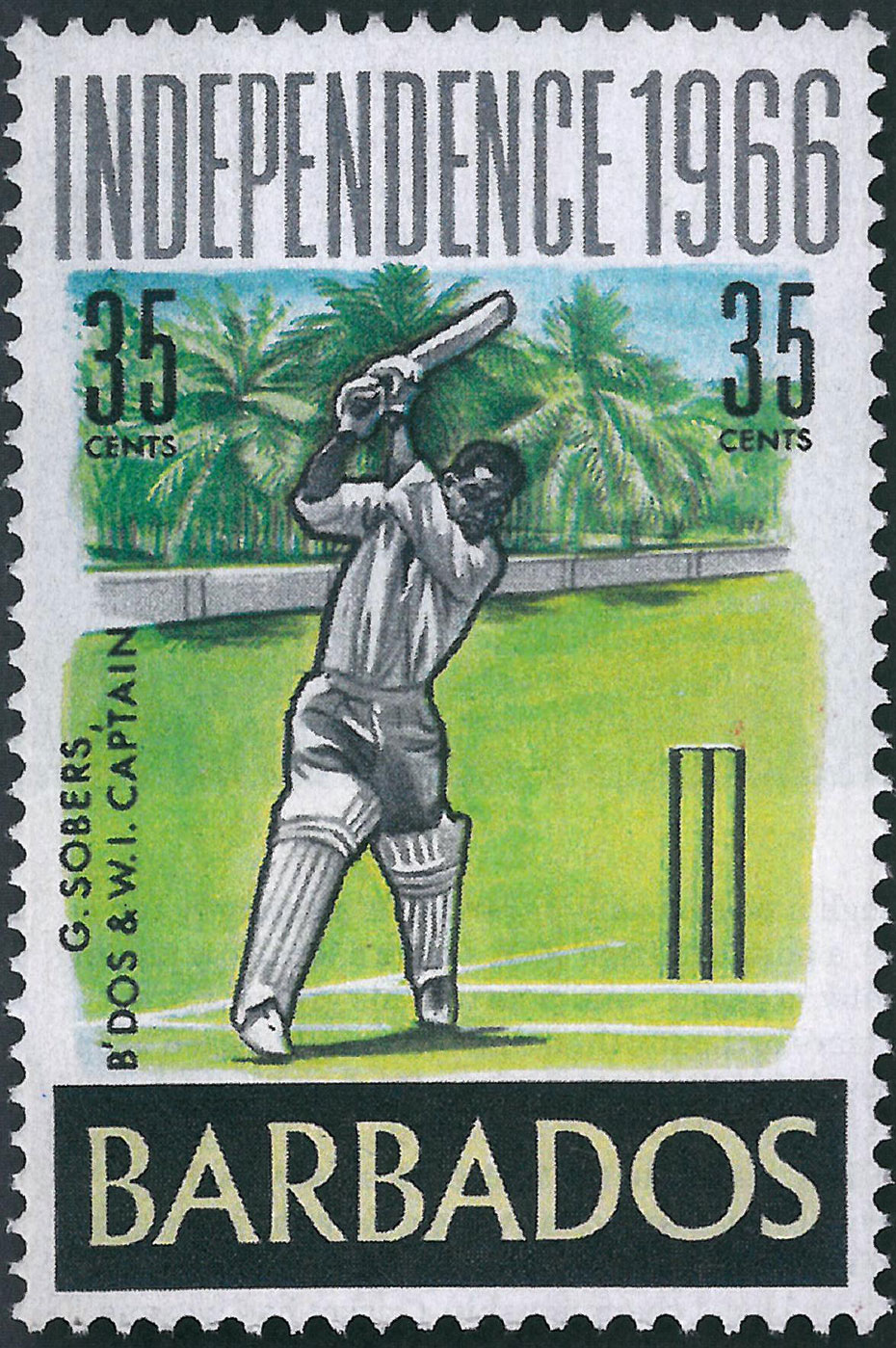 Then the 1954 Oval victory warranted a commemorative stamp, especially of Fazal Mahmood who brought the historic victory to Pakistan. He deserved to be on a postage stamp. Fazal Mahmood was the first Pakistani to take 100 Test wickets. He took 12 or more wickets in a Test against four cricket playing countries.
When Fazal Mahmood passed away in 2005, the PCB Chairman, Shaharyar Mohammed Khan, constituted a Memorial Committee headed by former Test captain Imtiaz Ahmed with Test cricketer Zulfiqar Ahmed and Syed Iftikhar Ali Bokhari as its members. I was co-opted in the committee and was asked to write a paper to make suggestions to honor the Oval hero. One of my suggestions was to bring out a commemorative stamp on the great Fazal Mahmood.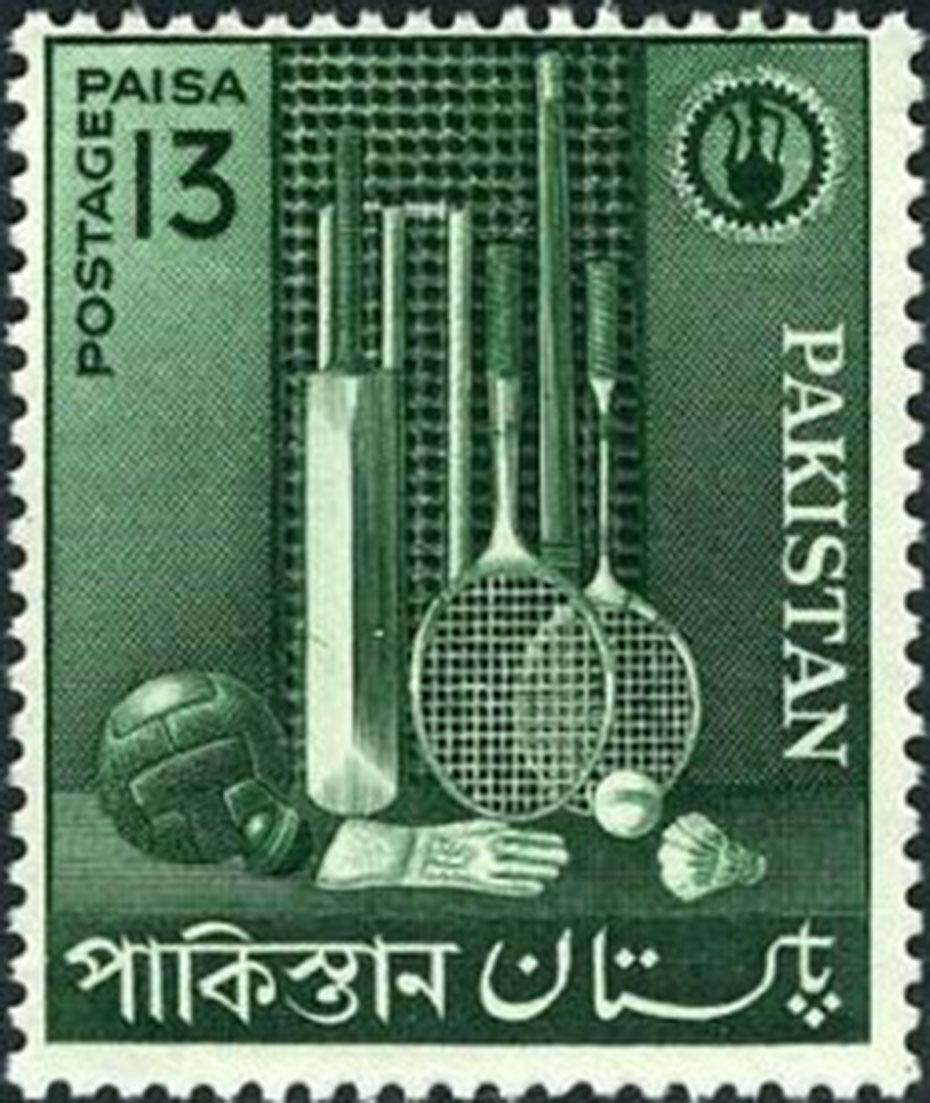 Although my suggestion was much appreciated but till now it has not been implemented. On the other hand, India honored C.K. Nayudu, Vinoo Mankad, Vijay Merchant and Prof. D. B. Deodhar by bringing out a beautiful set of four stamps in 1996.
Hanif Mohammed deserved to be on a stamp after his glorious innings of 337 runs against the West Indies in 1957-58 and 499 runs against Bahawalpur in 1958-59. Sadly, to this day the great batsman has been ignored.
Imtiaz Ahmed, one of the great pillars of Pakistan cricket, became the first wicket-keeper batsman in the world to score a double century in 1955. For that and for his several valiant innings for Pakistan he deserved to feature on a stamp.
Zaheer Abbas also deserved to feature on a Pakistan postage stamp for double hundred and hundred in a match most times 1976-81 and two hundreds in a match most times 1976-82.
Majid Khan, whose batting bore the stamp of a golden age elegance deserved to appear on a postage stamp of Pakistan for his hundred before lunch in 1969 and for hitting 13 sixes for Pakistan against Glamorgan in 1967 at Swansea.
Many other deserving cricketers around the world who did not appear on a postage stamp were: Sir Len Hutton for scoring 364 runs, a record of highest runs in Test cricket that stayed for twenty years. Jim Laker for taking 19 for 90, a world record that remains hard to break. D. V. P. Wright for having 7 hat tricks, the most in a cricket career.
The West Indies have been generous by honoring cricketers like George Headley, Sir Conrad Hunte and several others to appear on their postage stamps. Since cricket is such a fast-spreading sport, its heroes must be given a place of well-deserved honor by making them appear on the postage stamps which will preserve their memory and history till eternity.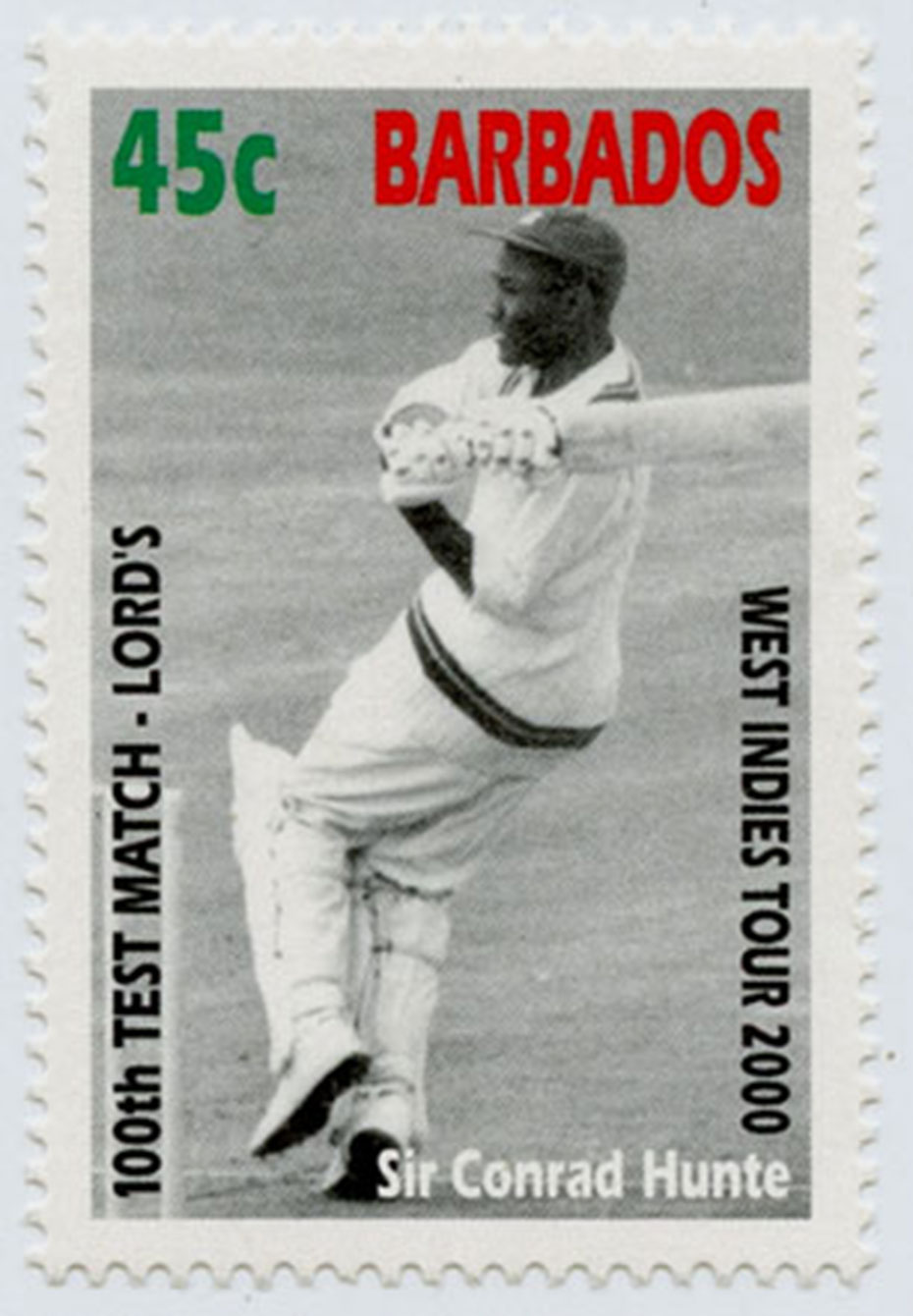 The 2017 ICC Champions Trophy was the 8th in the series. It was a cricket tournament for the eight-top ranked ODI teams in the world. The tournament held in England and Wales was won for the first time by Pakistan when they beat their traditional rival India by 180 runs. The margin of victory was the largest by any team in an ICC tournament.
To commemorate this great victory Pakistan postal services brought out a set of three stamps.
Pakistan Cricket Board should follow suit of the West Indies and bring out a series of postage stamps from 1952 to present.