If ever God gave me a boon I would want to bat like GR Viswanath. Yes. There was a certain magic about his presence at the crease. I just could not take my eyes off Vishy Sir when he walked from slip to slip at the end of the over. He would be immersed in his thoughts and settle down into his position with precision marking his movement. He was a delight on the field.
He rose from Bhadravati, an industrial town in Karnataka, to capture the imagination of the cricket world with his exceptional batting talent. A century on debut created a bonding between Viswanath and his fans that grew with every season. His occupation of the crease was a tribute to the art of batting and it often cast a spell on the opposition too. I asked former spin great Bishan Singh Bedi his impressions on Viswanath. "It was a joy to be punished by Vishy," was Bedi's heartwarming response.
Viswanath developed rapidly into a strokeplayer of rare quality. His debut innings of 137 (25 boundaries) at Kanpur, against Australia in 1969, opened a new chapter in Indian cricket. The team discovered a batsman who, backed by skipper Mansur Ali Khan Pataudi, played the best of fast bowlers with absolute ease, patting the ball to the boundary with minimum effort, placing the ball in gaps at will, his footwork so nimble and sure. Often, the bowlers were forced to alter their line and length because Viswanath had an answer to every trick they attempted.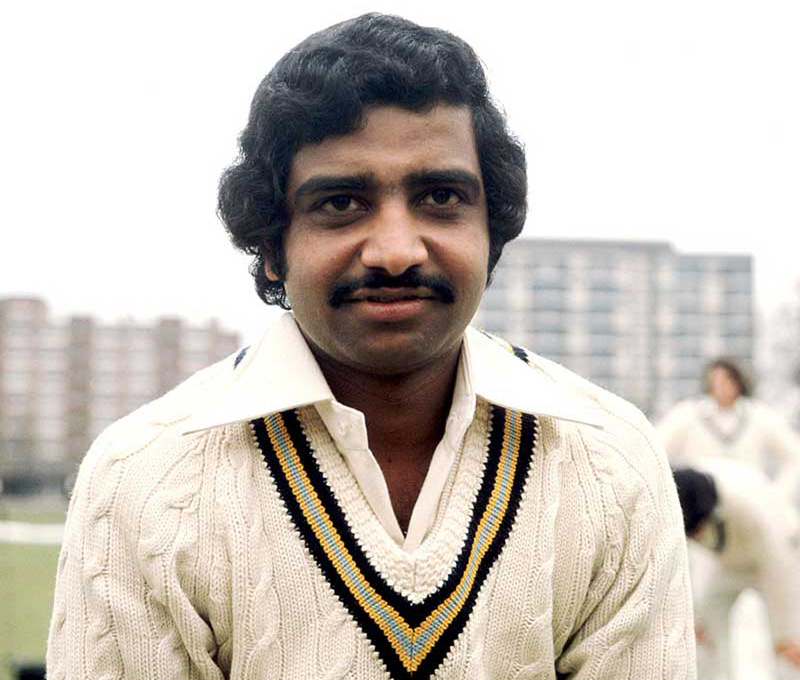 Viswanath's repertoire of shots was grand. He had the front-foot drives on either side and the strokes square of the wicket that left the audience breathless. His perfect execution of the square cut and late cut endured him to all – especially the spectators.
It is said that he would pick the ball literally off the wicketkeeper's gloves when playing the late cut. It was also said that if Ranji played the leg-glance with élan so did Viswanath execute the late cut.
Old timers in Pakistan would well remember their first sight of Viswanath in 1978 when he cracked a stunning century in the first Test at Faisalabad. The attack comprised of Imran Khan, Sarfraz Nawaz, Sikandar Bakht, Iqbal Qasim and Mushtaq Mohammad, and Viswanath gave a glowing exhibition of his batting prowess. For many in the audience, the cover drives and square cuts that came off his bat were unforgettable moments.
A double century on first-class debut for Karnataka gave early indications of his class. That Viswanath grew in stature hardly surprised the people who mattered in Indian cricket. In fact, Viswanath was the backbone of India's batting as he stood up to the opposition and ensured that the team never lost a Test if he scored a century. When Viswanath batted, his teammates did not miss a ball. The non-strikers gained in confidence since he made batting look ridiculously easy.
What stood out in Viswanath's career was his ability to thrive on challenging pitches. He loved them because they brought the best out of him.
The 1974-75 home series against the West Indies saw Viswanath play what is considered the best innings by an Indian ever – 97 not out at Madras. In his book Idols, one of the greatest batsmen ever, Sunil Gavaskar, writes "It was the finest Test match innings I was privileged to see." The ball was flying and so were shots off Viswanath's bat. It was an astonishing counter-attack by Viswanath against bowlers of the class of Andy Robers, Bernard Julien, Keith Boyce, Vanburn Holder and Lance Gibbs.
During that great innings, Viswanath repeatedly beat men on the fence. He left the cover fielder admiring the shot as he drove with finesse and then his flicks and on-drives caused such despair to the bowlers, who struggled to contain the rampaging Viswanath on a pitch where batting was an absolute nightmare. India won that Test.
On another occasion, the West Indies bowlers came in for harsh treatment from Viswanath at Port of Spain in 1976 when India shocked Clive Lloyd who had set a target of 403 runs. Viswanath led a stunning charge with a century that left the bowlers bleeding and carried India to an epic victory. I remember a photo from that innings where Viswanath is playing a square cut off Michael Holding with feet in the air. Lloyd had taken the new ball with a lot of hope and Viswanath decimated the bowling with an amazing range of shots.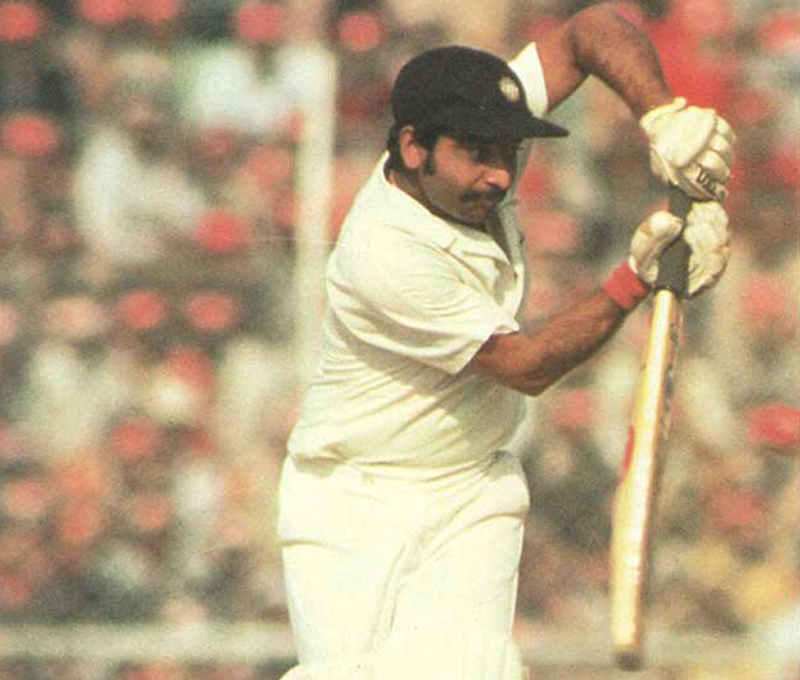 One memorable performance came against Australia at Delhi in October, 1979, when Viswanath came close to scoring a century in a session. He had walked to the crease a little before tea and looked in all sorts of trouble against Rodney Hogg, who beat Viswanath for pace, and there was talk of the strokemaker looking out of place. He returned a different man after tea and it was Hogg's turn to be in trouble. With a flurry of shots that left Hogg and Geoff Dymock bruised, Viswanath ended the day at 83 not out. Hogg spat fire that day but then so did Viswanath.
Two years later, Viswanath produced a classic 114 against Australia at Melbourne on a pitch that demanded discipline and skill. He rates it high in his list of centuries and a special one for those who watched it. No wonder the great Kapil Dev is in awe of Viswanath. "He is my hero. It was a poster of Vishy that got me attracted to cricket and I just adore the man. What a batsman! You don't feel bad if he hits you. He is such a lovely human being," said Kapil in praise of his idol.
Viswanath, the man who dominated the attack in his prime, faded away after the 1982-83 tour to Pakistan when he managed a mere 134 runs in eight innings with just a fifty at Faisalabad. His hand-eye co-ordination was not the same and the reverse-swing that Imran and Sarfraz created left Viswanath's batting in shambles. It was not what his fans would have liked but Viswanath sadly was not picked by the National selectors. At 34, the genius still had a few years of cricket left in him.