"We will bounce back from the rock bottom," the owner of Quetta Gladiators, Nadeem Omar, sounded upbeat, after his team finished at the bottom of the Pakistan Super League table.
This correspondent sat with Nadeem Omar to have a comprehensive discussion with him about his future strategy and vision about the game's expansion, especially in Balochistan.
The core reasons for Quetta's loss:
If two of your platinum players got a concussion in two days, it hurts a combination and it happened to us. Bad luck and wrong choices of players dented us a great deal. Here, I would like to politely question the Pakistan Cricket Board (PCB) as well, who made some foreign players available for a couple of matches and some were on hand for a few days because the tournament commenced late.
Andre Russel's availability got curtailed, Chris Gayle also couldn't make it, so these were the factors. It is not the fault of Sarfaraz Ahmed or Moin Khan.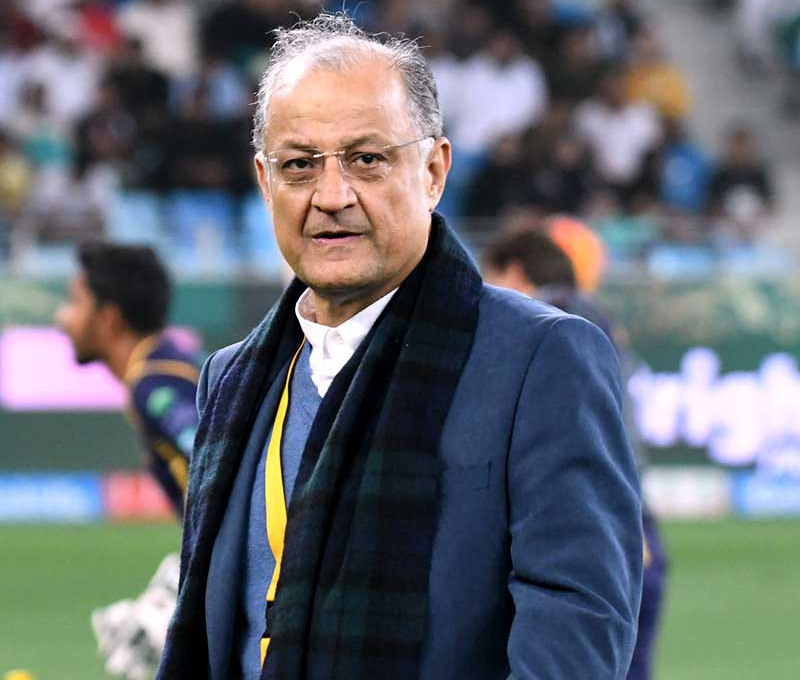 If you look at the history, Quetta Gladiators could have had at least three PSL titles under their belt. We played two finals without key players and every time we were told to sacrifice for Pakistan. Now again people are blaming us for not knowing cricket. We have been in cricket for 35 years and have provided over a hundred first class players to the country.
Advice to Mohammad Rizwan
Mohammad Rizwan came to me a few years ago when Sarfaraz Ahmed was Pakistan captain and the skipper of Quetta Gladiators too, and said that nobody took notice of him. He asked me what he should do. I advised him to improve his power-hitting skills. I think he caught that tip to good effect and now he is one of the best in Pakistan. On top of all, he is a wonderful human being as well.
Change in Quetta management?
The joy is in staying united, picking up pieces and rebuilding. We have seen good times, we have won titles, played finals under this very management. Having said that, I believe in accountability of team selection and it will happen. We got to get into the modern requirements of cricket by, for instance, employing a video analyst who pinpoints tiny mistakes.
Azam Khan – bit early to the national side?
I said it before that Azam Khan is ready for it but he is only 22 and you have burdened him with a lot of expectations. During this stint with QG, he was perplexed and hence couldn't perform to the best of his abilities. He still has time to improve his fitness. I hope he does well for Pakistan too, but there is a very thin line.
Azam's number in QG is lower than his talent?
Absolutely correct! But the problem is that QG didn't have power hitters down the order. Azam's ideal position to bat is as an opener or one-down very much like Peshawar Zalmi's Hazatullah Zazai who played amazingly well in the top order. Unfortunately it could not happen and therefore he could not showcase his actual talent. I still maintain that he could change the complexion of a game in 15-20 balls.
Ahmed Shehzad was not happy with his number?
Shahzad was always sent one-down because of Shane Watson and other openers in the team. Later he got injured but if not Gladiators then why did any other team not pick him? Ahmad has been a very good player for us.
Umar Akmal's future?
Umar Akmal was banned just 16 hours before the PSL5. Why did this happen to us only? Umar was a great factor, he was one of our main players, we could not replace him adequately either. I am ready to take him into the team again as soon as he is cleared by the PCB after his rehabilitation process. Umar is a definite choice for us.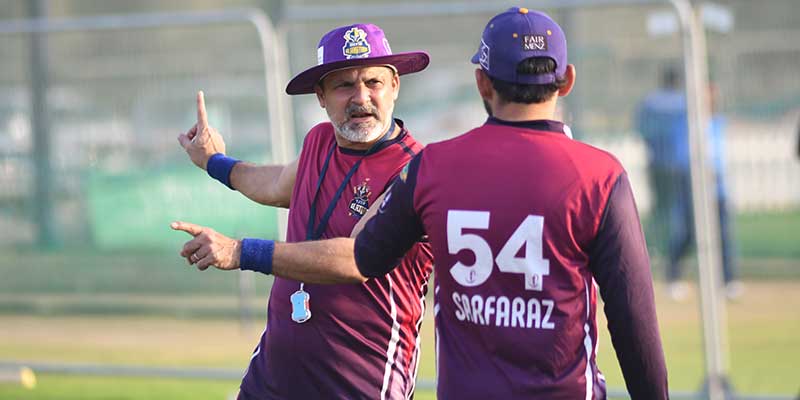 Happy with PSL matters?
The sacrifice from all six franchises has not been duly recognised by the board as yet. We have contributed a lot, and we are still at a loss. They say we signed an agreement fine, but we were assured of profit in two, three years and contracts can be renegotiated. Why not? I have always said that PCB should not be in profit every year. The biggest grouse of the franchises is the dollar rate which was at Rs 106 at the time we bought the teams and now the expenditure has increased about 50 percent. PCB is not ready to address this issue. Why can't it be fixed at Rs 106? The Prime Minister, Imran Khan, who has been a great cricketer should look into this matter and solve it.
Grievances of Quetta
We owe Quetta and Balochistan a lot, but we have also given Quetta and Balochistan a lot. The grievances of the Balochistan government are justified but they are pointing fingers at the wrong person. They should address the PCB. Why are there no local players in their domestic side? Balochistan government demands inducting players in the Quetta Gladiators.
Plans for the future?
I believe talent hunt does not give you players as such but we will do it in Balochistan. Secondly, we have had a very good agreement with the chief minister of Balochistan to organise an all Pakistan women's cricket tournament in the province next month. It will be televised as well. The Balochistan government has been very kind. They took us on board to organise their tournaments. Tournaments are being planned for the near future.
Furthermore, we have been provided with a location. We know that we do a lot of school cricket in Balochistan every year. I have spent 35 years in this field. It doesn't happen in the blink of an eye. It's a time taking process in which players evolve gradually. We have arranged funds for a state of the art indoor academy in Quetta and I would urge the PCB to come forward and build a high performance centre in Quetta.
Quetta Gladiators management in the next season?
When we were winning, people were saying their management knows the players well. Now people are saying the opposite. I have full faith in my team but accountability will be done for sure as to why players for one club were preferred. As for Sarfaraz
DSC_5591.JPG
, I have announced him our captain and he will remain so. He was not treated adequately as well. After all he is your former captain who brought Champions Trophy, U19 world cup etc.
Unfortunately we did not perform up to the expectations for which I sought apology from the fan and InshaAllah you will see our dominance again.