The success in 1992 World Cup in Australia under the leadership of Imran Khan is one of the greatest triumphs in our sports history. We as a nation are always united by cricket.
We celebrate as a nation each and every success in cricket, but the PML-N government and PCB ignored the silver jubilee of the success only to prevent Imran Khan from getting prominence.
This proved that these dwarfs do not want to do anything that may harm their political standing even if it is of universal importance.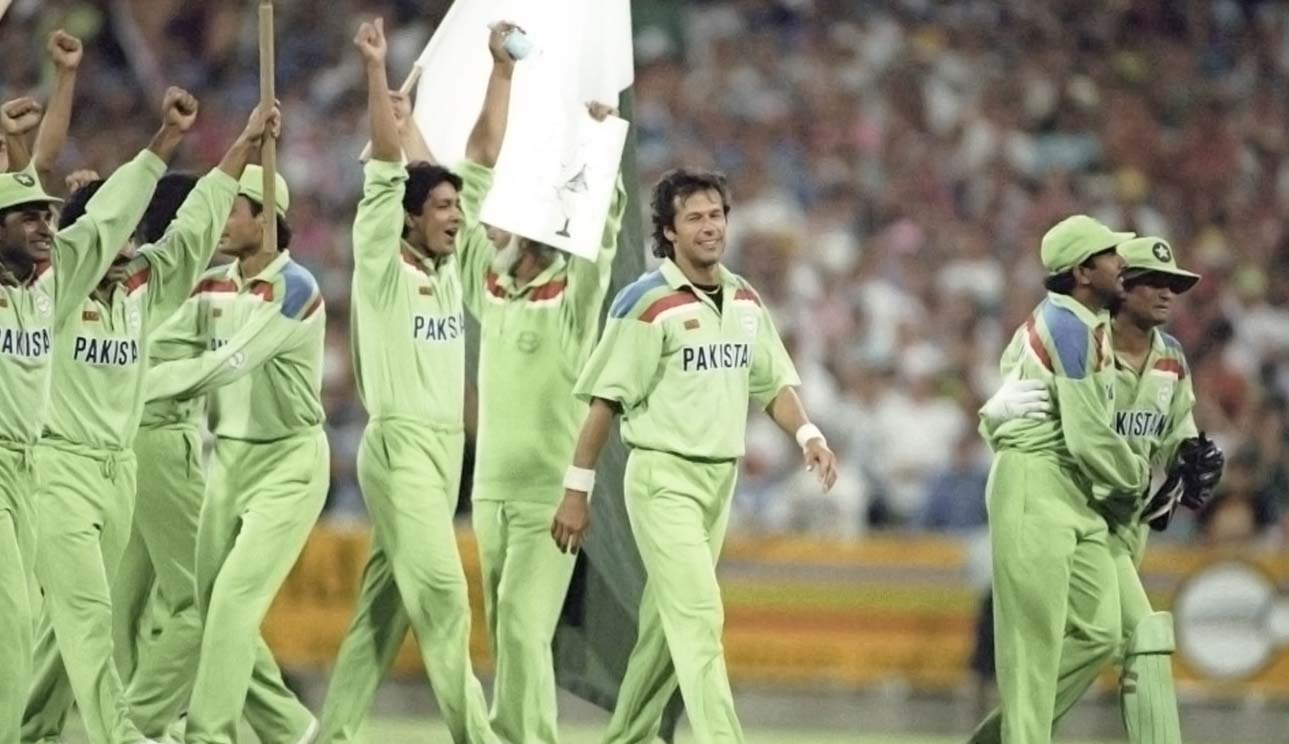 PCB chairman Shaharyar Khan and governing body chairman Najam Sethi are towering personalities.
But they made a big mistake by avoiding the celebrations of the 1992 win.
Many people this writer talked to felt this seriously and condemned the Pakistan Cricket Board (PCB) for their video, which omitted Imran Khan, Javed Miandad and Amir Sohail, all those who are critical of PCB's cricket policies in general. This was obviously a politically motivated move.
This was not an occasion involving politics. It was an occasion to show unity. I repeat only cricket unites this nation.
PCB should realise that when Imran Khan declared the foreign players in PSL "Phateecher", people strongly condemned him.
But the PCB high-ups went too far in Imran's enmity.
They are organising meaningless seminars on how Pakistan can come out of cricket crisis.
Interestingly most of the big names of Pakistan cricket have stayed away from such seminars due to PCB's flawed policies.
They are organising PCB inter-school competition's briefings but they do not have the time to celebrate one of the greatest successes of Pakistan's sports history.
The PML-N government and PCB did not observe this great occasion only due to Imran Khan's persona.
They thought that if they celebrated the 1992 success, it would benefit Imran Khan, who has been giving tough time to PML-N government for many years.
But they are wrong, not observing the celebrations by federal government and PCB has given much political benefit to silent people who are closely watching the political drama in the country past many months.
PTV, the government-owned channel, also failed to show anything with regard to the celebrations of 1992 World Cup triumph, again because of Imran Khan.
How little people sitting in the PML-N government and PCB are! They lost the opportunity to show their open-heartedness and give nation a chance to celebrate this great success. All cricket lovers have felt this.
As a nation when we get a little success we beat drums for a long time.
But when there was a real occasion to celebrate, people sitting in the PCB became dumb only because of fear of Imran's popularity.
This, in fact, proved how mighty Imran Khan is and how fearful government is.