Atlanta businessman Jayesh Patel is creating history by building an international cricket venue in the United States all on his own.
ScoreLine recently visited his project in Cartersville, Atlanta, Georgia and saw six cricket grounds under construction. The one that held center stage was ground number one, which is being built in time to host International cricket matches at the 2024 International Cricket Council World Cup which is jointly being hosted by Cricket West Indies (CWI) and USA Cricket.
The ground which is up to international standard in terms of size looks really impressive and has already been outfitted with Bermuda grass. A total of three turf pitches are under construction at the ground number one and this is a rarity in Atlanta where normally only jute matting and astro turf pitches are found.
The weather in Atlanta can be unkind at times which will make taking care of the turf tough but Patel has invested in the right personnel to ensure that the pitch will be ready for international cricket, namely the World Cup.
Patel of Indian origin has been living in the United States for decades and has been very successful in the hospitality industry. His love for cricket which was inculcated in India, never left him and he started playing in Atlanta when he arrived in Uncle Sam's Land.
Soon he formed a cricket team that traversed the length and breadth of the United States under the banner Param Veers cricket club. Jayesh's son, although he was born in America, has taken a serious liking to the sport and is an avid cricketer of good quality. Many times he and his dad would have played on the same Param Veers cricket team.
Jayesh quickly gained the confidence of the cricketing community in Atlanta and was then chosen as the president of the Atlanta Cricket League. After serving with distinction for many years he decided that the time was right to move into another direction and although he is not the president anymore, he remains a valuable and treasured asset to the league.
Now his latest venture could be the biggest thing for American cricket, as he is about to take the game to another level by bringing international cricket to Carterville. He has spent millions of dollars into the development of his cricket stadium and the hope is that all will be in place soon to attract the eyes of the ICC.
He said: This is my dream to build a good cricket field in America. I played so many years here and after me my 24 year old is now playing. I am developing here for the youths, local league and ladies tournament. There are two leagues in Atlanta with around 50 teams so they will all benefit from what I am building here."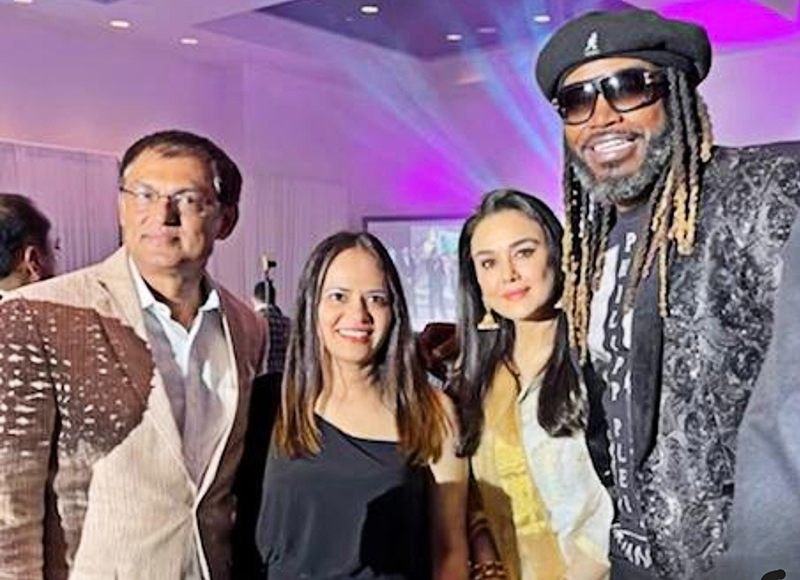 Recently the legendary Chris Gayle paid a visit to the stadium and officially turned the sod to start construction. Another West Indian legend in Dwayne Bravo did likewise and this has caused much hype around the facility.
With the World Cup just two short years away work is going on feverishly at the ground and from all reports the venue should pass the ICC venue assessment test which will be done quite a while in advance.
One man's dream is destined to become a gift for millions.