If you are looking for a slice of life that best captures the essence of Misbahul Haq, try and focus on him when Pakistan are contemplating a DRS review. Pakistani teams are nothing if not excitable yet Misbah, as is by now well known, is anything but. This automatically lifts him above the fray. He projects sanity and composure when all about him are running scattered and screaming. You will see the bowler, the wicket-keeper, and the close-in fielders, all clamoring for a review. Misbah remains unmoved. There is that signature taciturn reserve, that calculating aloofness, as he ponders the merits of the case. Did it pitch in line? Was it missing leg? Will it merely clip the stump or hit it full-on? If the shouting and imploring get a bit much, he will simply lift a hand and display the flat of his palm; invariably, that silences everybody. Then his head will drop just a touch. It is a signal that his decision is made.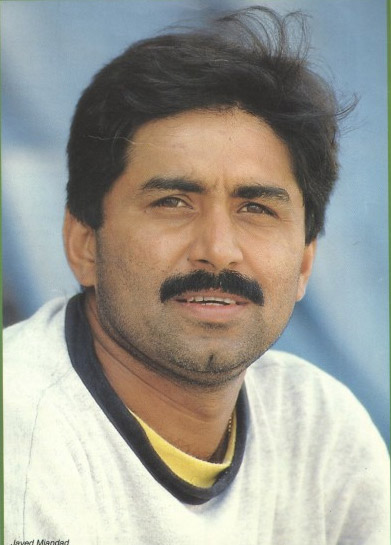 Now that Misbah has become Pakistan's winningest Test captain – his 20 wins pulling well past those two icons Imran and Miandad whose jointly-held record of 14 wins had stood for over three decades – his leadership is justifiably dominating his cricketing persona and is bound to shape his legacy. Yes, he is a solid middle-order batsman with a Test batting average close to 50; yes, he can stabilize a collapse like a sturdy rudder steadying a lurching boat; yes, he can defend with the tenacity of a Rahul Dravid and lash out with the ferocity of a Viv Richards. Yes, Misbah can do all that. Yet he is, above all, a leader, and it is through leadership in crisis that the full range of his potential and abilities has flowered.
Pakistan's captaincy came to Misbah in a misery-soaked combination of accident and default. He picked up the reins at a time when Pakistan cricket lay shattered in ruins. In 2009, a terrorist attack in the heart of Lahore had brought the visiting Sri Lankan team to within an inch of its life. One year later, three Pakistan internationals were sentenced to prison for the on-field crime of spot-fixing. Team spirit had eroded and morale was rock-bottom. Pakistan's entire cricket ethos was left reeling, adrift at the mercy of circumstances and events.
Although he had been a stand-in captain for two limited-overs games in 2008 and 2009, Misbah's settled tenure as the Pakistan captain began with the series against South Africa in the UAE in late 2010. He wasn't exactly an automatic choice, but with other credible options (Younis Khan and Shoaib Malik) already exhausted, and the previous captain (Salman Butt) sitting in jail, there was little room for the selectors to maneuver.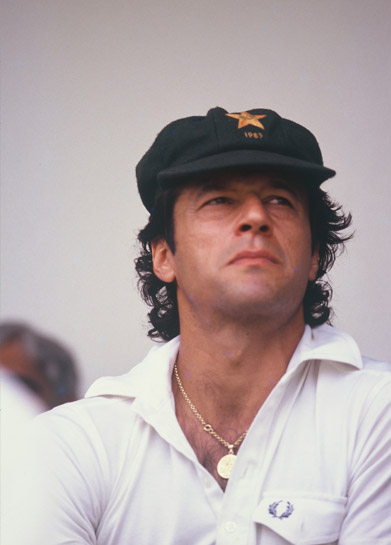 Misbah embraced the opportunity cheerfully. His batting came good, and his common-sense captaincy saw Pakistan draw both Tests to see off a formidable opponent. This was followed by an overseas Test series win in New Zealand at the start of 2011, a drawn series in West Indies, and victory in a one-off Test against Zimbabwe in Bulawayo. These successes suggested something of a turnaround, but the wounds of scandal were still fresh and fans were hesitant to appreciate the team's gathering momentum. Leadership aside, Misbah's own obdurate batting style – which he defended as an appropriate response to a brittle top-order but which tended to reinforce his dourness and detachment – also interfered with his public reception. Most notorious of all was his eccentric innings in the 2011 World Cup semifinal against India, which became a lightning-rod for all possible ills of Misbah, real or imagined. Coming in during that match at 103 for 3 with another 158 needed at about a run a ball, Misbah did not score his first boundary until he had played out 42 deliveries, including 27 dot-balls that drove the entire Pakistani nation bananas. Afterwards, the knives came out. Although Shahid Afridi had captained the team and several players had under-performed, Pakistan's entire World Cup failure was roundly blamed on Misbah. Before long, everything about his approach, including in the arena of Test captaincy, was questioned for being too defensive. It says a great deal about Misbah's emotional resilience and inner focus that he soldiered through this scathing public onslaught with dignity and poise.
One of the core strategic lessons taught in any business school is that phenomenal success can come from imaginatively converting a crisis into an opportunity. An educated man holding an MBA degree, Misbah absorbed this lesson well, his intelligence and analytical skills proving invaluable to him during this challenging stretch. Beyond this, the trajectory of his career almost certainly also helped. Despite making his international debut in 2001, Misbah had remained out of the national side for two lengthy periods, during which it seemed he was discarded for good and would never again play for Pakistan. Surely, these scars served to further toughen his resolve and beef up his mental strength.
The proof of Misbah's true greatness came in the remarkable home season that followed. In late 2011, Pakistan overcame Sri Lanka 1-0 in a 3-Test series, and early in 2012 the team confounded all predictions by clean-sweeping England 3-0 for a dramatic Test whitewash of the world's top-ranked side. Although designated "home" rubbers, both series were contested in the UAE. While this deprived the Pakistan- based fan following of a ringside seat, the neutral nature of the venues made the victories that much sweeter and authentic.
Immediately after the England series, Misbah led Pakistan to the 2012 Asia Cup title in Bangladesh and later that year defeated India 2-1 in an ODI series played in Chennai, Kolkata, and Delhi. Nevertheless, the year 2013 was not particularly kind, as Misbah oversaw Pakistan succumbing to a 3-0 Test whitewash in South Africa, falter during the ICC Champions Trophy in England, and lose a Test in Zimbabwe to allow a struggling bottom-table team to level the series. At the start of the 2013-14 Asian season, Misbah's side created excitement yet again when they defeated top-ranked South Africa in the opening Test in Abu Dhabi, but the visitors recovered in Dubai to draw the series. Although Pakistan lost the ODI series in the UAE that followed, they bounced right back to defeat South Africa in an ODI series at home, marking Pakistan's inaugural win over that opponent in a bilateral limited-overs series.
Prior to the start of the series against Australia in the UAE, the year 2014 had not gone well. Pakistan had failed to defend their Asia Cup title and lost both the Test and ODI series on a tour of Sri Lanka. In this atmosphere, Australia's visit to the UAE was anticipated with great anxiety and trepidation. Saeed Ajmal's exclusion because of a suspect bowling action and injuries to spearhead seamers Junaid Khan, Mohammad Irfan, and Wahab Riaz had left Misbah's arsenal threadbare. Complicating everything was  Pakistan's sorry history against Australia, with not a single Test series win since 1994.
By the time the dust settled, Pakistan had white-washed Australia 2-0, winning the Tests by eye-popping margins (221 runs at Dubai and 356 runs at Abu Dhabi). Misbah was lucky with the toss both times, and Pakistan's batting flourished in a manner that hearkened back to the glory days of the 1980s. Misbah himself scored 69 in the first Test and 101 and 101 not out in the second, the unbeaten hundred coming off 56 balls to equal a record established by Sir Vivian Richards in 1986. With the win at Abu Dhabi, he came alongside Imran and Miandad as Pakistan's most successful captain, and with victory in the opening Test against New Zealand he edged past them. Misbah has maintained his impressive captaincy success in the 2015-16 season, winning a series 1-0 in Bangladesh, drawing 1-1 in Sri Lanka, and brushing aside the old adversary England 2-0 in the UAE.
Inevitably, these developments have sparked the debate of whether Misbahul Haq is Pakistan's greatest- ever captain. There are many, of course, for whom Pakistan's inaugural Test series wins in India and England in 1987, a drawn Test series against the omnipotent West Indians on their home turf in 1988, and the World Cup of 1992, make Imran Khan's captaincy untouchable and sacrosanct. Misbah, by contrast, boasts Test whitewashes against England and Australia on neutral turf, an Asia Cup title, an ODI series win in India, and an inaugural ODI series win in South Africa as his most significant achievements.
Pound for pound, Imran's trophies may outweigh Misbah's, but if you factor in Misbah's resources and circumstances, there is a solid case that he comes out ahead. Imran, after all, had a team secure in its home base and flush with talent in the likes of Miandad, Wasim Akram, Waqar Younis, Inzamam-ul Haq, Saleem Malik, Saeed Anwar, and Abdul Qadir. Misbah's lot – saddled with a nomadic existence that seems endless, and an ordinary talent pool with only two genuine world-class cricketers in Younis Khan and (until recently) Saeed Ajmal – is starkly different.
Back in the fall of 2010, Misbah had gathered a team in tatters and embarked on an uphill climb. His guarded approach conveyed a respect for the steepness of the terrain, and his studied manner gradually transformed what had initially appeared as unpalatable stubbornness into a triumphant single-mindedness. You've got to hand it to Misbah – he has now undone the knottiest twists of fate and his critics have nowhere left to hide. He has become defiantly, magnificently, and unquestioningly the darling of the crowd, finally regaled as an attacking (if not attractive) batsman, and even standing shoulder to shoulder with legends in terms of cricket captaincy and leadership. Back during Pakistan's nightmare controversies and the dark passages of Misbah's own career, even the most insightful of pundits could scarcely have foreseen this day.