Karachi: The new regime, of the Pakistan Cricket Board (PCB), has been striving on multiple fronts alright but, are they working for free?
Absolutely not!
Then why has been the lower tier under the pump?
About 150 coaches and other staff were dismissed to pave the way for previous system's revival. Some of them have been readjusted to the revived system however the rest are still unclear about their future but one thing is common between them, they all are waiting for their about three-month dues to be written off.
One of those deprived personnel is a former first class off spinner, Tahir Khan who took to Twitter to vent out his frustration.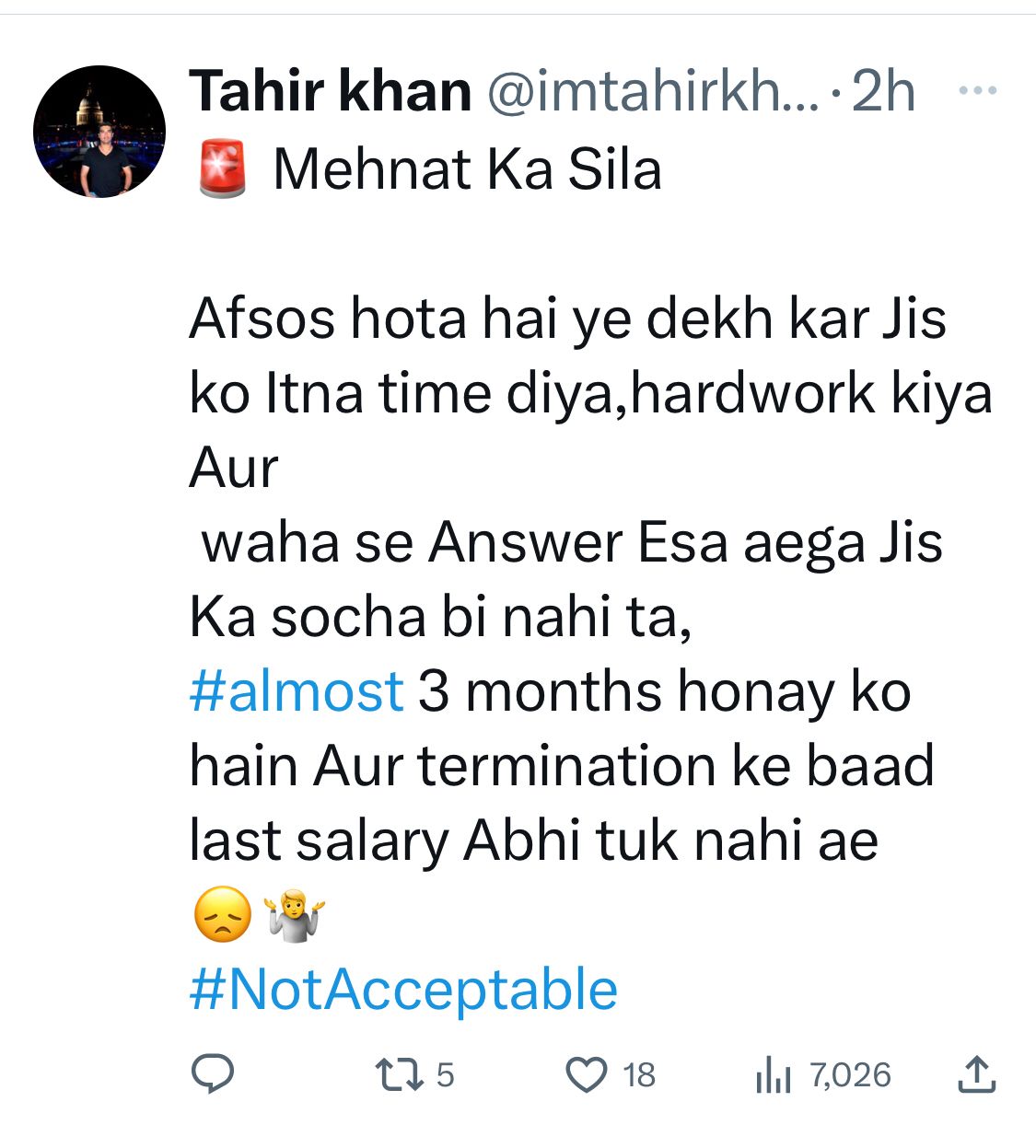 "Afsos hota hai ye dekh kar Jis ko Itna time diya, hardwork kiya Aur waha se Answer Esa aega Jis Ka socha bi nahi ta, #almost 3 months honay ko hain Aur termination ke baad last salary Abhi tuk nahi ae #NotAcceptable". said Tahir Khan, a former Karachi Zonal coach, in Roman Urdu which roughly means;
"It's unimaginable to see the response, after working so hard throughout our tenure. It has been almost three months and our dues are still pending".
Not only men but women cricketers, at the domestic level, are suffering too.
One of their coaches said the women players have not been received anything for the women cricket tournament phase 1 & 2 held in December last year.
So for good work one needs motivation however no sermon would work when stomach is empty.