The National Cricket League (NCL) proudly marked its grand launch and announced its Dallas headquarters at a prestigious press conference held at Dallas City Hall's Flag Room. The event was inaugurated by Mr. Eric Johnson, Dallas Mayor, in his office.
During the press conference, Mr. Eric Johnson (Dallas Mayor) along with Mr. Arun Agarwal, Chairman National Cricket League, and Mr. Azhar Qasmi, CEO of NCL, unveiled the coveted trophy, symbolizing the league's commitment to excellence and sportsmanship.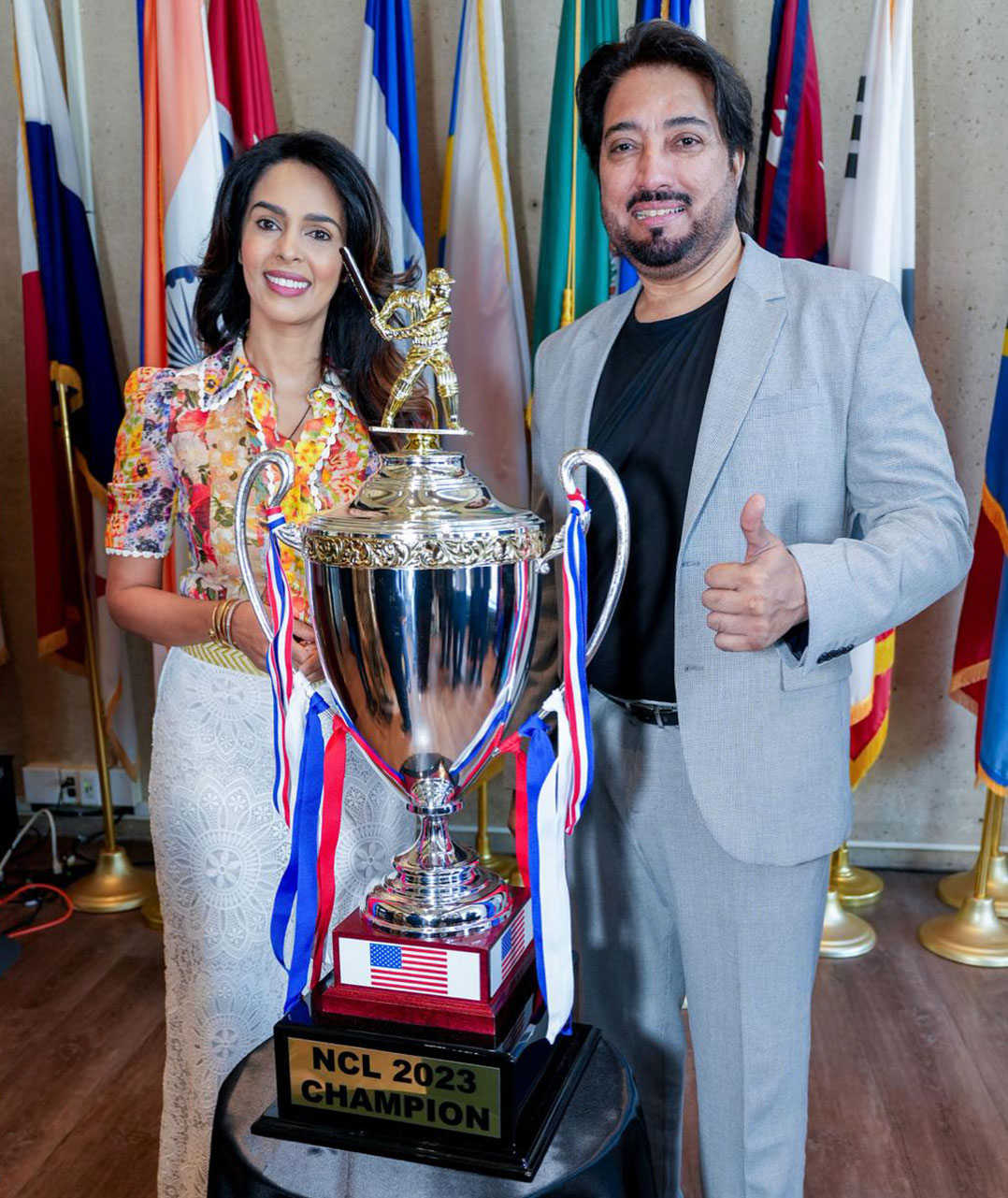 The occasion witnessed the presence of renowned dignitaries and celebrities, including Mr. Haroon Lorgat (former ICC Chairman), Mr. Ameer Ali Rupani, Mr. Hafeez Khan, Mr. Sharjeel Surani, Mr. Abid Latif Khan, Mr. Asif Virani, Mr. Noordin Ismail, Mr. Abid Qureshi, Mr. Younus Salman, and Mr. Asif Jamal (COO ARY). Adding glamor to the event, Bollywood celebrities like Ms. Diana Hayden (former Miss World), Ms. Malika Sherawat, Ms. Mannara Chopra,(Bollywood Film Actresses)  and Mr. Saud Qasmi (Lollywood Film Actor), along with cricketer Mr. Unmukt Chand, graced the occasion with their presence.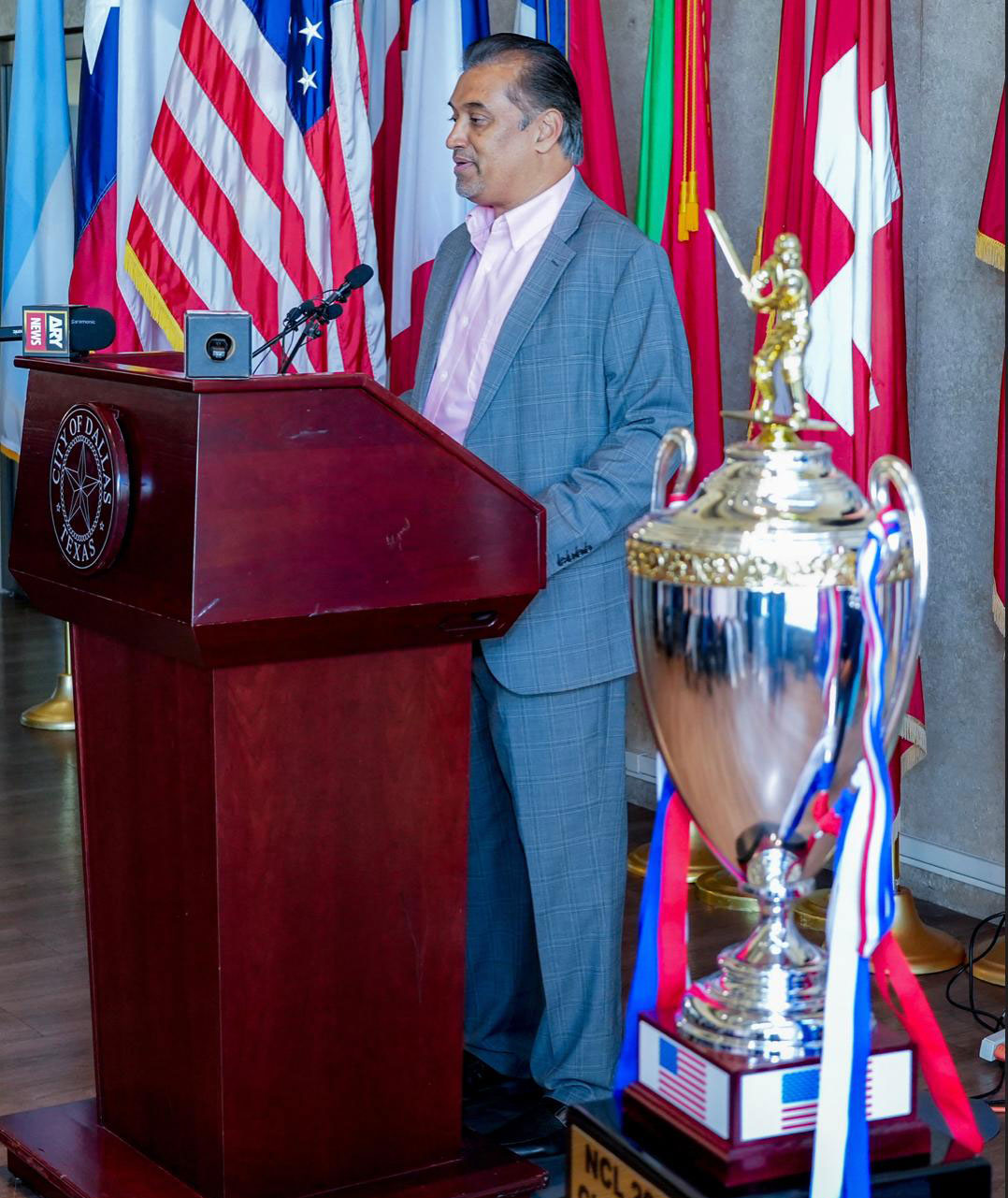 The NCL introduced an exciting "Sixty-Strike Format" to the United States, owned by American business enthusiasts in which 6 Teams from all around the world including International players, Coaches and Mentors will participate.
This 10-power-packed overs game is scheduled to be played at the Broward County Stadium in Lauderhill, Florida, from December 19th to December 29th, 2023. Cricket, the second most popular sport played globally after soccer, is set to captivate American audiences as international sports. Drafting for the league's teams is slated to take place in mid-October 2023.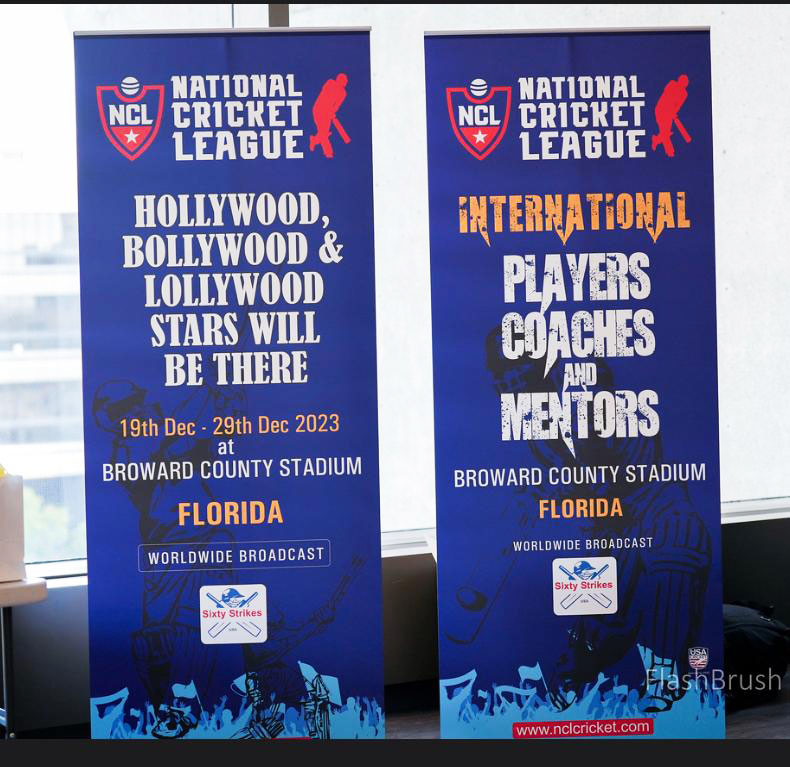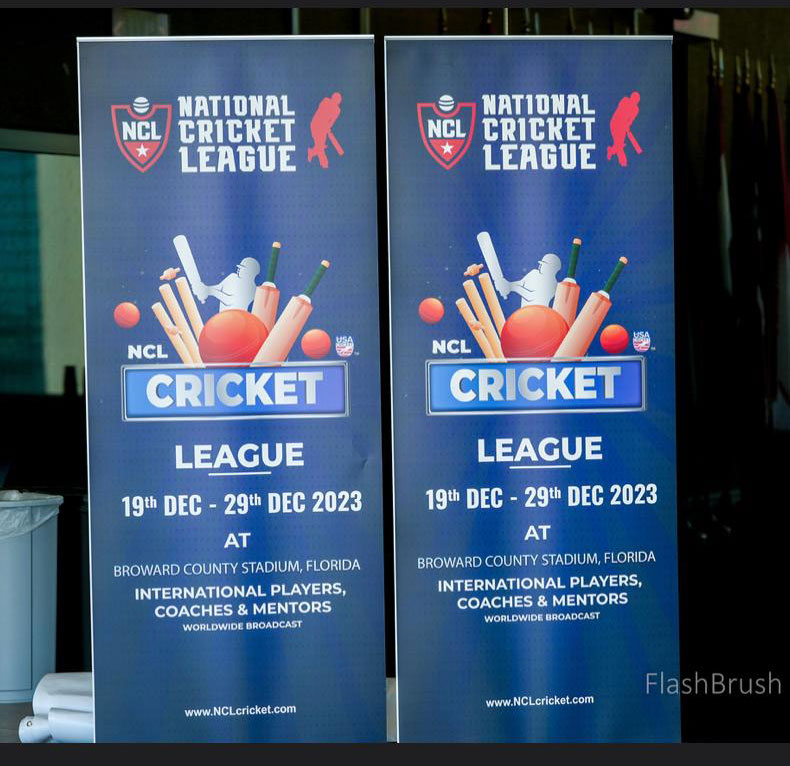 The celebrations continued into the night with a musical evening hosted by the entire National Cricket League team at Dallas Palm, where more than 150 guests were entertained by the melodious tunes of the renowned singer, Mr. Tanmay Chaturvedi.
The event was a resounding success, with the audience thoroughly enjoying the festivities.
The National Cricket League's grand launch and Dallas headquarters announcement mark a significant milestone in bringing the excitement of cricket to the heart of the United States, and it promises to be an unforgettable journey for sports enthusiasts and cricket lovers alike.