Younis Khan, the most prolific test batsman from Pakistan, is finally going to retire from the longest format after 17 years.
The Mardan born, right-hander had a number of ups and downs in his international career but the road to the international circuit was not easy for him either. It was only his perseverance and dedication which led him to the top.
This correspondent sat with former captain Rashid Latif, who is the mentor and the coach of Younis Khan when he first saw him as a 16-year-old boy.
Rashid Latif was a senior member of Karachi's renowned Malir Gymkhana, which has produced top cricketers such as Saeed Anwar, Saeed Azad, Riffat Alam, Tariq Alam, Waheed Mirza, Jamal Zaidi, Zafar Iqbal Chaudhary, Asim Kamal, Farhan Adil and Aal-e-Haider.
Following is the fascinating journey of Younis Khan from his teens to the national team as seen by Rashid Latif.
First meeting
Latif recalled that he was first introduced to a 16 to 17 years old boy named Younis Khan in 1994, when Malir Gymkhana's Muhammad Ali brought him to the club training nets. "Younis was introduced to me as a potential cricketer, but due to the formidable batting line-up of the club, he initially failed to fit into the final XI," Latif said
 Rashid Latif was the man who made Younis' entry to the first class cricket possible. Latif said that he made a phone call to Test cricketer Arshad Khan, who included Younis into Peshawar's regional team for Quaid-e-Azam Trophy
Younis won games with fielding
Younis was often posted as a substitute fielder in club games and Rashid said that he won his club team a couple of games with his sharp ground fielding. "I remember it was in 1995-96, at a jagged ground in Malir, when Younis Khan and Tariq Hussain won us two club games with their sharp ground-fielding and a number of run-outs", Latif said.
 First go as a batsman
When the club team ran out of players due to their first-class commitments, Younis got his first real go as a batsman and he cashed in on the opportunity. "It was Aftab Memorial Cricket tournament at the UBL ground in 1996-97. As an opener or No.3, Younis blasted the opposition with a number of sixers.
Younis later scored two centuries in the same tournament which we won eventually. One of them was while we were chasing 200+ in 20 overs," Latif said.
 Played for Peshawar after Karachi snub
Latif said that Younis got a slot in the U19 team of Zone IV, but he was not able to find a place in the Karachi under-19 outfit.
Rashid Latif was the man who made Younis' entry to the first class cricket possible. Latif said that he made a phone call to Test cricketer Arshad Khan, who included Younis into Peshawar's regional team for Quaid-e-Azam Trophy.
"In the 1998-99 season, I called up Arshad, who was with the national team in Lahore. Arshad was slightly reluctant but upon my request he accommodated Younis in the Peshawar team for the first class season," Latif said.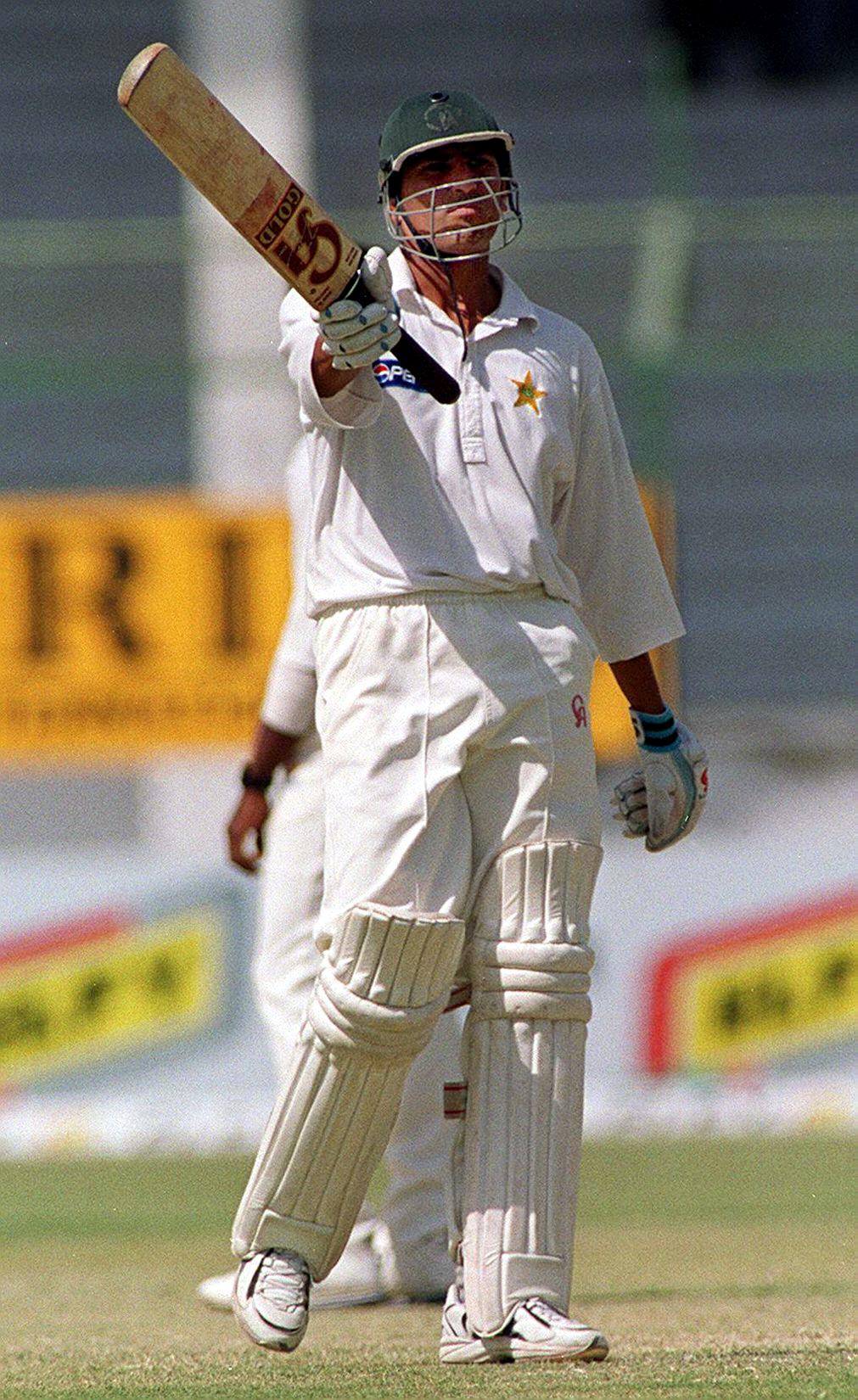 Turnaround
Younis failed to impress in the first few games he played for Peshawar. The team travelled to Karachi to face the home team. Latif said it was the first time when Younis got a stick from him.
At the National Stadium dressing room, Peshawar's Kabir Khan expressed his concern to Latif over Younis' poor form.
"I felt kind of embarrassed and that was probably the first and the last time when I scolded Younis. I told him that it was his make-or-break opportunity. I didn't follow the game but read in a newspaper that Younis scored a crucial century to avoid a defeat and saved the game for Peshawar," Latif recalled.
"I called Younis up and he was ecstatic on his maiden first-class ton. He said the KCCA head also scolded his team for letting go of such a player. From there Younis didn't look back and scored back-to-back double centuries," Latif said. 
Entry to a department
Upon his return to Karachi, Latif recollected, Younis showed him two job-offer letters, one from the Habib Bank Limited (HBL) and the other from the National Bank of Pakistan (NBP). "I advised him to join HBL as I had — I still have — good ties with Salim Malik in the HBL team," Latif said.
"The NBP had good senior players and officials too but I asked Younis to choose HBL which he did. He played the 1997-98 departmental first-class season with the HBL and piled up around 1200 runs," Latif said. 
Side game against Sri Lanka
Younis was called for a side game against the visiting Sri Lankan team at the UBL Sports Complex in Karachi in 2000. I told a seasoned Karachi journalist to observe him. "In the first innings, Younis got out cheaply. But in the second innings Younis scored 80 or 90 runs with a number of sixes. He used to hit a lot of sixes back then," Latif said.
"The journalist later praised him. On the basis of that performance Younis was selected in the ODI squad against Sri Lanka," Latif recalled.
Saeed Anwar's call to Rashid
Saeed Anwar was the captain of the Pakistan team then and he called Rashid to inquire about Younis. "Saeed Anwer, who saw a bit of Younis at the club level, was not confident about him. Upon my persistence Saeed agreed to play Younis in the game against Sri Lanka in Karachi," Latif said.
Younis batted at number 7 in that ODI and scored 46 runs.
"Younis got a chance to play the Test series too. He hammered a century on debut and the rest is well-documented history," Latif said.
Latif summed up the session by saying: "Many great players came, many will come but it will be hard to find another character like Younis Khan."