"Give me Laxman." Any captain would love to say this and look to conquer the opposition. Well, we all are well aware of his exploits with the bat but VVS Laxman stands out for his exemplary behaviour and the dignity that he brings to the game.
What a remarkable ambassador for the game. Nothing complex or pretentious about his character. For Laxman, the job was well cut out, and too simple. Walk to the middle, take guard and dominate the bowling with a majestic approach.
That Laxman was an asset to Indian cricket was evident in the 134 Test matches that he starred in. His bat spoke for him. His runs established Laxman as one of the premier batsmen of the international circuit. Amidst a galaxy of performers he was the shining light, an ode to the art of batting, making runs in such a delightful manner that even the opposition applauded.
Every time I met Laxman it was hard to accept how such a celebrity cricketer could remain so grounded. It was tough to get Laxman to speak about his batting. In fact, he would blush and express his embarrassment when asked to describe his batting. His humility rubbed off on his colleagues too.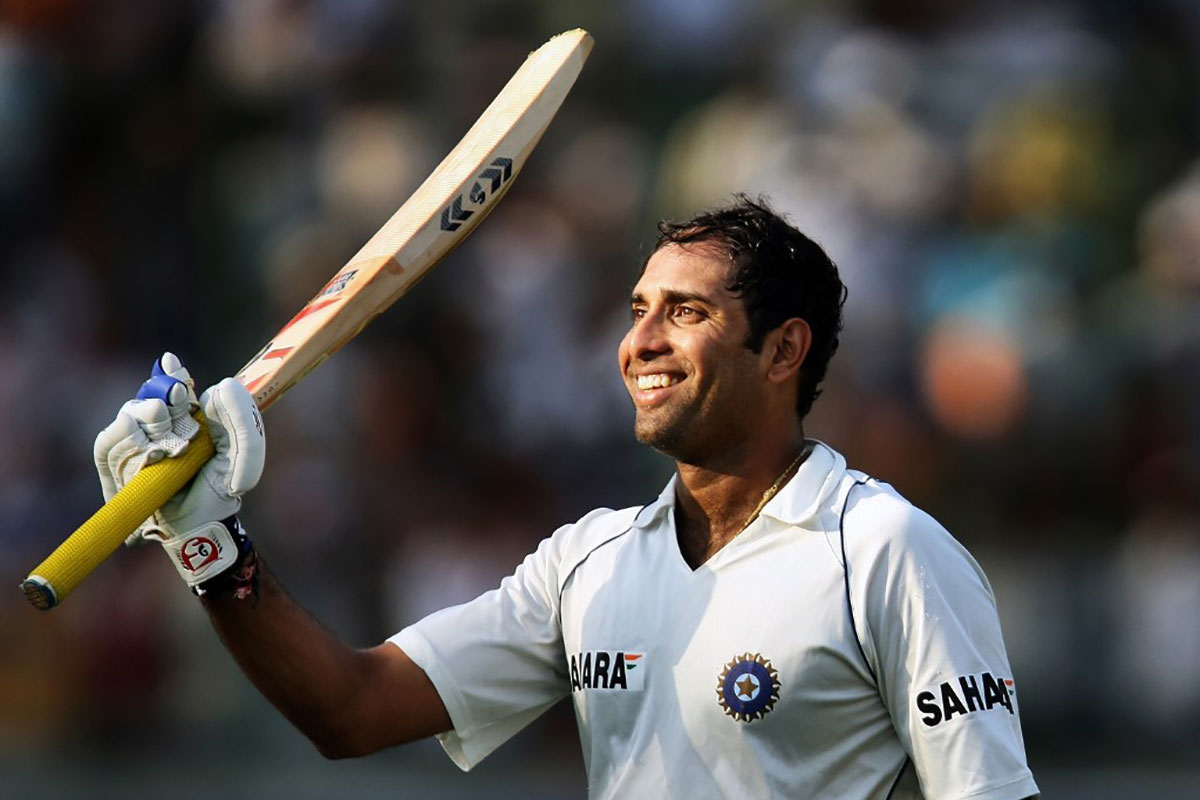 Laxman came to cricket from the city of Hyderabad, known for giving India two of its most stylish batsmen – ML Jaisimha and Mohammad Azharuddin. Laxman did not quite look to emulate them. They had their style. And he had his own. Obviously, the aim was to establish his own identity, which he did with awesome grace.
When most batsmen would be identified by their preference for attacking or defence, Laxman was comfortable mixing the two ingredients. He relied on his front foot to meet the fastest of bowlers. He also relished playing back and guiding them with ease. He was a master at picking gaps and there was a method to his batting – sole aim was to decimate the bowling.
Hard to accept that Laxman actually wanted to become a bowler. "I was a medium-pacer at the junior level," he disclosed. Imagine VVS Laxman as a bowler, taking wickets instead of making runs. After some time he discovered his strength and future in cricket lay in batting. "I was enjoying the game more when I batted." The bowlers learned soon they were up against an immensely-gifted stroke player who did not hit the ball. He simply caressed it into submission.
I have had the fortune of following his career closely from his conquests in domestic cricket. His first-class debut in February 1993 against Punjab was disappointing – 0 and 17. He was to make a cautious progress. His debut for India under-19 came in the Test against Australia February 1994 at Chennai. He top scored with an unbeaten 88 at No 6. Among the Australian bowlers were Brett Lee and Jason Gillespie. The same year he went to England with the India under-19 squad.
Laxman's initiation to Test cricket was on expected lines but he was close to losing his way in before that spectacular performance at Sydney in early 2000. His imperious and imperial knock of 167 resurrected his career as he regaled the audience with some vintage strokeplay. Struck on the visor by Glenn McGrath as a minor aberration in that majestic show, Laxman, picked only for the Test matches, forced the selectors to add him to the one-day squad on that trip. Coach Kapil Dev and skipper Sachin Tendulkar played their role in convincing the selectors and Laxman's journey as one of India's trusted middle order batsmen took wings from that tour to Australia.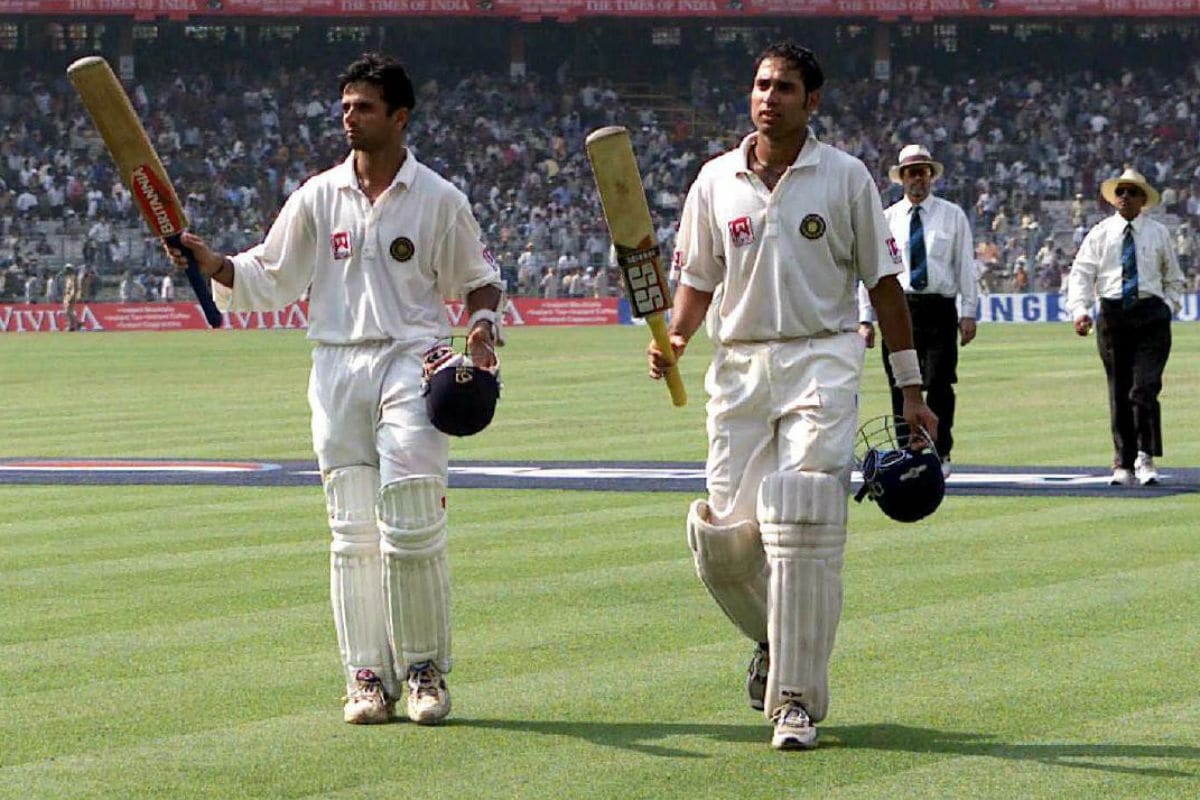 In his seventh innings after that Sydney knock, Laxman was up against the same opposition at Kolkata and it was such a privilege to be at the venue as he constructed one of the greatest comebacks in Test in association with Rahul Dravid. His 281, and Dravid's 180, saw them add 376 runs for the fifth wicket after being asked to follow on.
"Don't take your pads off, Lax," coach John Wright had told Laxman when he returned to the pavilion unbeaten at the end of the first innings. "You are going in at No 3," Wright said as highlighted at the beginning of his brilliant autobiography – 281 And Beyond – penned by R. Kaushik, my friend and one of the finest cricket writers in India.
Laxman, having made 59 in the first innings, did not take off his pads until the end of the day's play when he was unbeaten on 109. He spent the entire fourth day in the middle with Dravid, who had resumed the day at seven. Laxman added 166 runs and Dravid 148 as Australia failed to get a wicket on the fourth day of the match. History was made on the final day as India won by 171 runs, its first innings total. Australia was bowled out in 68.3 overs with Harbhajan Singh adding six wickets to his seven in the first innings.
The Kolkata Test is remembered for Laxman's batting exploits and the grace that marked his batting. Even the Australians fell in love with Laxman's artistry at the crease and it was justice to the gentle Hyderabadi's batting elegance. His career was marked by his entertaining style but it was one of the greatest travesties of Indian cricket that Laxman missed out playing the 2003 World Cup in South Africa.
Laxman was never a burden on the team and his exit from international cricket came on his terms. Picked for the two home Tests against New Zealand in August 2012, Laxman decided to move on. He was disturbed by questions raised in the media on his place in the squad and just made up his mind to retire. The world tried to convince Laxman to stay on. As he said, it was the only time he did not listen to Sachin Tendulkar, who tried for an hour to make him change his mind. A year later Tendulkar joined Laxman in retiring from the game and suddenly Indian cricket left without some of its finest batsmen.
It was to Laxman's credit that he revered two former touch artists, GR Viswanath and Mohammed Azharuddin, for their style. "I don't know why people make comparisons. Not fair. Vishy Sir and Azzu bhai were unique," was Laxman's humble response when critics compared him with the two stalwarts.As for Laxman, he was once in a lifetime gift to Indian cricket.
The dignity that Laxman brought to the game will remain his greatest contribution. That he was never involved in a controversy speaks for Laxman's extremely pleasant demeanour. Having known him well, I can say VVS Laxman will remain a dear friend and a batsman to cherish for all time. Thank God, his love for bowling did not last long.