Many people are surprised by the variety of contributions made by historians of the time. It is not uncommon to find the destruction of literature in many forms. The most common is the destruction of books and literature in educational institutions.The most popular form of destruction follows the age-old pattern of collecting mountains of newsprint and setting them ablaze. The more conventional style of starving people from reading newspapers seems to be losing popularity. If one is to believe what one reads or what one is told then it is high time to put our facts together.
George Frederick Vernon of Middlesex who announced that Lord Hawke was stepping down because of being unfit led the earliest tourists to the sub-continent. Despite his poor health Lord Hawke announced that he would be fully fit for the final matches. His return certainly put a new spirit in those who enjoyed the game.
The following were chosen to play for G.F. Vernon's 1889-90 team to tour India 
Montague Fredrick Maclean; Henry FitzHerbert Wright; Arthur James Ledger Hill; Joseph Arthur Gibbs;Christopher Heseltine; Godfrey Acheson Thornhagh Foljambe; Arthur Buchwald Edgar Gibson; George Fredrick Vernon; Hawke, Hon Martin Bladen; John Henry James Hornsby; Rt Hon Sir Frank Stanley Jackson; Charles William Wright ; John Sandford Robinson
Correction in the records of Lord Hawke's Cricket tour to India C.J.L. Hill corrected to A.J.L. Hill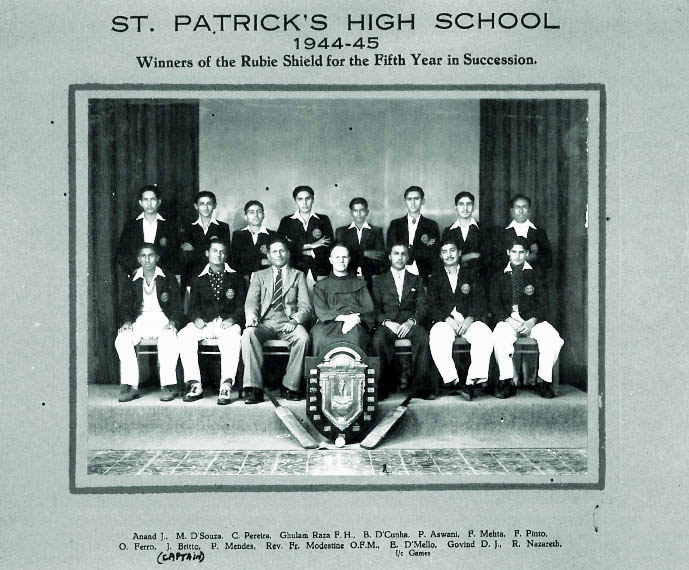 1886 is a date around which much of sub-continent cricket is remembered. The first Indian tour to England may not have impressed men like W. G. Grace but some of the tourists carried enough pleasant mementoes to hope that more regular trips would be the conducted. These players, some of whom were Parsees included men like Dadabhoy Dinshaw, Khan Bahadur Pestonjee Dastoor and Burjorjee Bala all of whom played for Karachi. During this time it was well known that the Middlesex Club had approached a fast bowler known by the name of A. H. Mehta. He was apparently the quickest bowler on the County circuit at the time.
The next generations of all round sportsmen were fated to include players of the calibre of Jack Britto, Test cricketers Wallis Mathias.
Although one of the earliest representatives of the British Army was responsible for giving away land to the Parsees the final shape of the cricket ground turned out to be that of a go-go dancer. It is now waiting to be transformed into something far different than Brigadier Coombs would care to remember.
Many cricket grounds have fallen by the wayside since 1947. How many more are going to go. Karachi Parsee Institute still stands but for how much longer.
The other grounds in danger have been fighting loosing battles. Will they survive? The sister ground to Karachi Parsee Institute is undergoing similar problems. At one point one was fighting to keep the game alive in important places like Karachi, Goan Association, Patel Park, Jehangir Park etc even old fortresses like Hindu Gymkhana, Muslim Gymkhana the multi faceted Polo grounds came under fire. Forced to bring about social changes on the streets of Karachi it was not surprising when almost half the cricket grounds of Karachi threatened to disappear. It was during this period that one saw much evidence of recovery and distant areas from the heart of Karachi City started to show evidence of rebirth in places like Karachi Gymkhana, the National Stadium and similar institutions all of which were backed by the authorities of the time. One was even surprised to see old former education experts were seen to step out into the school cricket grounds. Grammar school led by Mr. Haskell Sind Madressah patronised by Aziz Durrani, Jeomal Naoomal and Jacob Harris were all stalwarts who until their dying day supported the game of cricket to such an extent it would be difficult to imagine even an Englishman or Australian to compete with the same emotional level.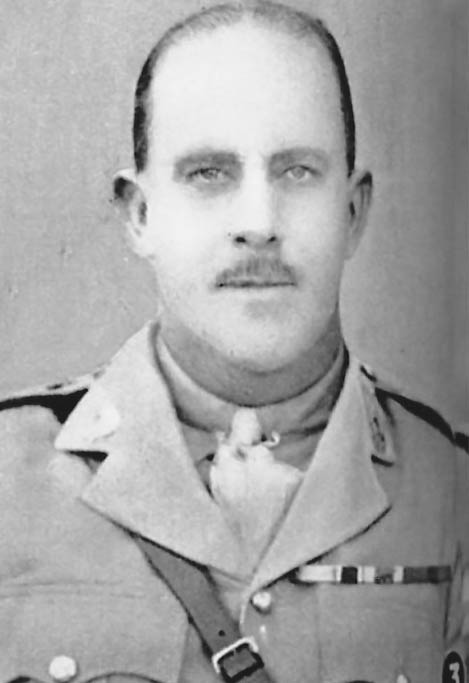 After partition has come the battle for survival for Goans and even mote survival for the Parsees. They have made tremendous contribution, over the years. These have sometimes been in the form of written essays while at other times have been as a result of performances the field including the Goans themselves when they learn of the variety of contributions made by migrant Goans to other parts of the Indian sub-continent.  Perhaps the most important and most significant contribution over the years has been from Anthony de Mello, who once studied at St Patrick's High school. After partition he trudged off to greener pastures. His major stopover was to be Delhi where he developed ties with famous personalities like Jawarharlal Nehru. Anthony de Mello settled in New Delhi and introduced himself to the world as the cricketer who played against Arthur Gilligan's 1926-27 visiting team in New Delhi. He went one better against Douglas Jardine's team of 1933-34 and unwittingly promoted the movement of the Goans from Goa to Bombay and to Karachi. The third encounter of International Cricket in Sindh was to be against Lord Tennyson's touring team but the eventual outcome of Lord Tennyson's team ended in tragedy as a result of the Second World War.
The next generations of all round sportsmen were fated to include players of the calibre of Jack Britto, Test cricketers Wallis Mathias.  Perhaps the most famous Goan of all times has been Wallis Mathis who was captain of St Patrick's High School cricket team and made his mark in 1951-52 and 1953. This is the period when some of the fiercest inter school cricket matches were played when almost the entire school teams were composed of cricketers who represented Pakistan at Test cricket. Famous names like Hanif Mohammad, Khalid Wazir, Mushtaq Mohammad, Ikram Elahi, Mohammad Munaf and Ghaffar Ali Khan. Hanif once compared these generations of cricketers to the Yorkshire and Lancashire War of the Roses. Because of partition cricketing documents of this era have been rather insignificant and difficult to find, readers will be interested to know that Ghaffar Ali Khan once captain of the combined schools team and came close to selection for test match cricket.
Many years later I was privileged to talk to former Test cricketer Shuja-ud-din, who strongly felt that Karachi-Sindh axis with a significant contribution from local players was the best nursery for test cricketers of the time. Although test cricketers like Shuja himself Khan Mohammad, Abdul Hafeez Kardar, Waqar Hasan, were all products of Punjab University. Thus by 1954 when Pakistan toured England the Pakistan cricket team looked very much as if cricket would form a social change on equal terms between Sind and the Punjab. Even today when certain parts of Pakistan have developed rapidly in comparison to other parts cricketers like Antao D'Souza, Duncan Sharpe and Sebastien D'Souza all made a name for themselves.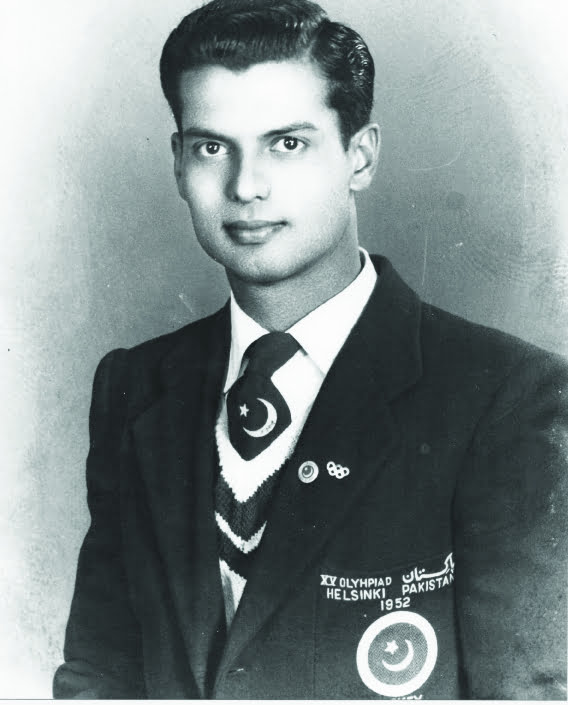 Pakistan has certainly benefited from the presence of the Goans. In the very early days Jacob Harris was a keen coach of the St Patrick's school team leading to the creation of top class players like Jack Britto, George Mills, P.P. Fernendez. Jack Britto was the famous player who captained St Pat's for five years in succession. By now the Goans of Karachi were making a name for themselves as table tennis superstars. Sadly changing times have brought in changing faces now instead of settling down in places like Karachi and Bombay the Goans prefer to go off to distant climes like Canada, England and the USA. Never the less no history of Pakistan cricket will ever be complete without the mention of the Goans of Pakistan.
At the time of partition Mr de Mello gravitated towards the policies promoted by Mr Jawarharlal Nehru and his Indian party of political workers. Thus the little lad who started his career in St Patrick's High School Karachi became one of the most important political sports administrators of his time. Dehli, Bombay and Karachi were significant areas where Goans began to migrate from Goa. The contributors on the other side of the border that is importantly Karachi became home to many Goans including famous names like Wallis Mathias, Antao D'Souza both of whom played cricket for Pakistan and were students of St Patrick's. It would be appropriate at this juncture to mention that another fellow Christian, Duncan Sharpe who's family migrated to India as railway workers and who has repeatedly clarified his position that he was not a Goan. Another famous Goan sportsman was Michael Rodericks who graduated from Dow Medical College Karachi and was table tennis champion of Pakistan for many years. Thus it is important to remember that Diego Britto who was secretary at the Karachi Gymkhana during later years started even before the advent of MCC led by A.E.R. Gilligan, and Douglas Jardine's tour with MCC in 1933-34.