It is now over a year that I have been away from writing on cricket for any publication. The reasons have been disinterest (being fed up of the goings on), minor health issues, and above all my lethargy. Cricket with many is a passion; with others it is "religion", but with me it is a deep-set addiction and I can never jettison it.
Therefore, I have been available for comments on some Television Channels who have been kind enough to contact me. I have also been to the studios of a few channels that have been very considerate and arranged transport for me because I find it nerve-racking to drive in the increasingly ill-mannered, unlawful, undisciplined and tedious traffic of this city which is enough to give any one a severe attack of blood pressure.
I have also commentated on domestic PCB tournaments on PTV Sports – the latest one being the Pakistan Cup One Day Tournament staged in Rawalpindi a few months ago. I must make it clear that this is the only activity where a fee is involved; the others are all considered "honoured" (read honorary) guest/analyst/expert, call it what you may but you understand what I am trying to say.
As I do not keep any notes or maintain a diary (a lifelong bad habit) most of this recall is from memory (and memory does tend to fade as the hair grows silver) and I ask forgiveness if any fact or observation is incorrect. As Hakim Monin Khan Momin said:
"Koi baat aisee agar huee; jo tumharay jee ko buree lagee…"
then please forgive. So I beseech you (misquoting the Bard of Avon) "gently to read and kindly to judge what I say."
I did cover the Pakistan Cup in 2018 when it was held in Faisalabad. Since then a lot of water has flowed through the Rivers Kabul, Indus and Ravi. Elections have been held in Pakistan and a former cricketer's political party has been voted into power.
Imran is now the Prime Minister of Pakistan and by virtue of that position is also the Patron of the Pakistan Cricket Board. There is not an iota of doubt that Imran is honest to the core, well-meaning and wants this country to be a welfare state, if anyone will let him do that.
From the moment the former rulers were voted out they cried "no ball" and dug up the pitch. They tampered with the ball and have tried every trick in the trade to cause problems for the Khan. But as we know, and to quote Shakespeare's Antony, he is made of "sterner stuff" and is capable of weathering these storms. He has grit, determination, skill and will power, and is batting on. This is neither the place (nor am I qualified to speak on politics or economics) but since a cricket icon is now the Prime Minister of Pakistan it was essential that a passing reference should be made of this important happening.
With the arrival in power of a gentleman who fiercely advocates democracy it was hoped that he would inject a democratic spirit into the constitution of the PCB. "Pakistan cricket continues to be run on the whims and fancies of the Prime Minister of the day," this was stated by the current Chairman of the PCB two years ago, in a different context, of course.
Nowhere in the cricket playing world is a Head of State or Government the Chief of Cricket. But in Pakistan this has been the case ever since the Board of Control for Cricket in Pakistan (BCCP), the predecessor of the PCB, was formed over seventy years ago.
The only change is that originally it used to be governed by the Head of State until the last Prime Minister had the title changed to Head of Government since he wanted to ruin (I mean run) cricket as well. Or maybe the then President was overloaded with pressing matters of the state (cutting tapes, taking salutes, entertaining, touring, swearing in ministers), and cricket was too much for him to handle. So we are still on square one.
Mr. Imran Khan is eminently qualified to be the Patron of the PCB but his cup is overflowing with matters of state. But once again I feel I am getting away from the topic. He did take steps to set the PCB right. He brought changes at the top by inviting Mr. Ehsan Mani, a former Chairman of the ICC to be the Chairman of the PCB. At ICC Ehsan did an admirable job which was highly appreciated by all. Ehsan did not realize that the PCB was an entirely different kettle of fish.
I remember when Shahryar became the Chairman he asked me how was it like in the PCB. My reply was frank and to the point: "Mian compared to life in the PCB your stint in Rwanda would appear a walk in the park…"
Ehsan is highly qualified (a Chartered Accountant of repute) and professionally respected (on the board of several banks and corporations). He is a thorough gentleman, soft spoken, cool minded and religiously dedicated to the task on hand.
He had served Pakistan cricket as our representative at the ICC and then ICC admirably as its Chairman. He had no hands-on experience of Pakistan's domestic cricket or the inside goings on of the PCB. Although a diehard Pakistani, he is a resident of the UK. As such he has probably never got into the nitty gritty of Pakistan domestic cricket or even the selection process of the Pakistan Cricket Team.
He was probably unaware of the intrigues that work from within the PCB. Ehsan needed assistance; and wanted young talented men to help him out. A management consultants' team would have done a "green field" exercise and provided an organization chart and other details to put PCB on the right rails. This would have ruffled a few feathers but PCB would have been rid of the deadwood they have accumulated and got some fresh talent into the system.
PCB is overstaffed and underworked. Since Ehsan arrived a few of those connected with PSL operations and who were handpicked by NajamSethi have resigned. But no one, as far as I know, has been sacked.
PCB had categorically stated that those over the superannuation age would be retired. However, news has it that all those whose contracts had expired have had their services extended. These include some who are well over 60 and some who are septuagenarians. So much for the HR policies. What will happen next I shudder to contemplate.
On taking over Mr. Mani should have first gone through the PCB constitution with a tooth comb. Had that been done he would have realized that in that sacred document there is no provision for a Managing Director or even a Chief Operations Officer, as far as my knowledge and information go. I may be completely out of order here.
Instead an advertisement for the MD was floated. Someone in the higher echelons of the PCB — and there are many — could have whispered to Mr. Mani to first get the constitution amended. They probably wanted to watch the game. I am told 350 or so applications were received (the applicants' list would make interesting reading). Shortlists were made and in the end after "robust" interviews, a young man, Mr. Wasim Gulzar Khan, was given the job. Wasim is of Kashmiri origin; his parents migrated to UK more than half a century ago and Wasim was born in 1971 in UK.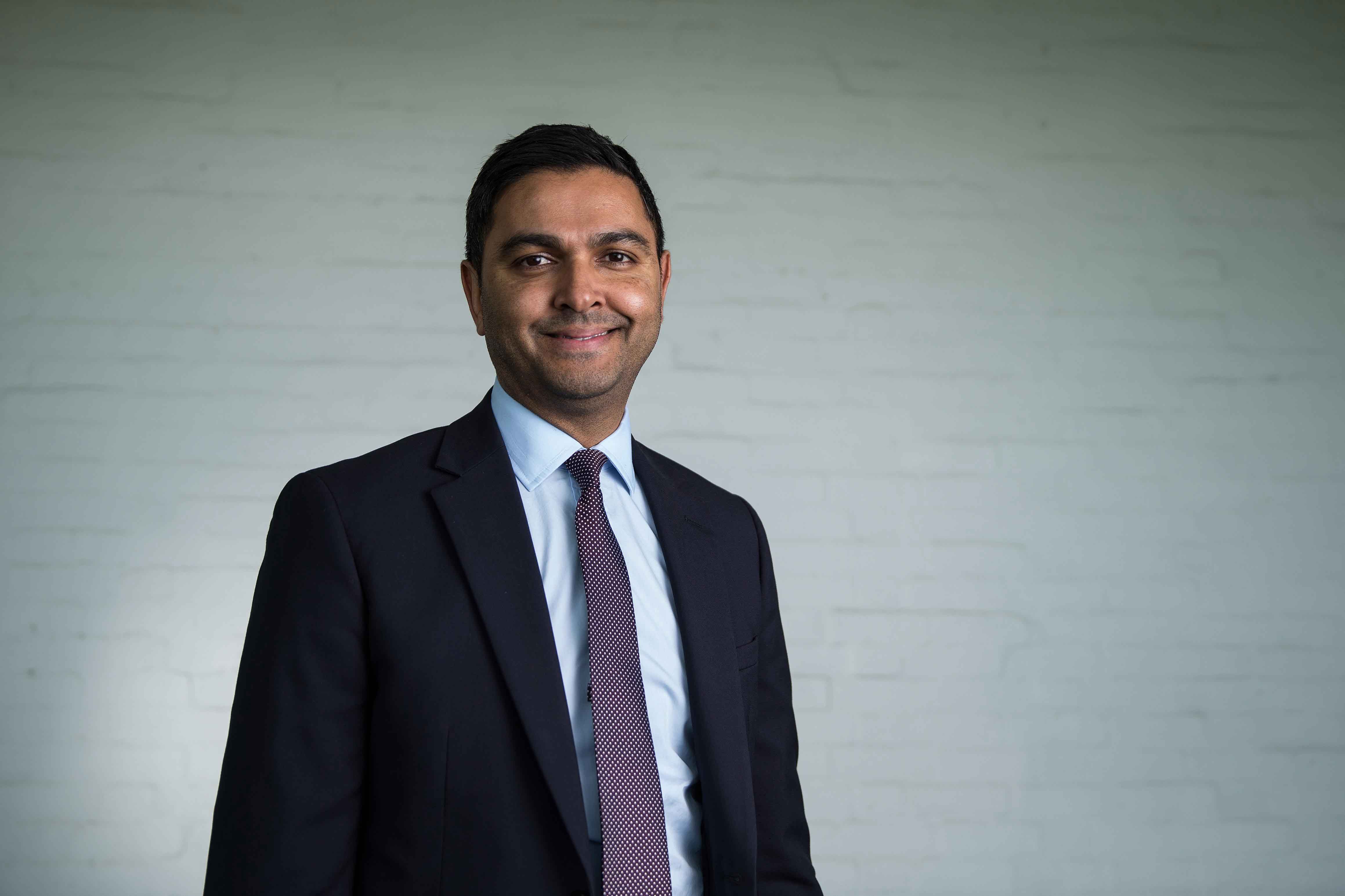 So he is a pure "foreign ka item" who unlike Mr. Mani has no real connection (except parentage) with Pakistan. He perhaps does not even possess a CNIC and Pakistani Passport. I am not sure how often in his 48 years in this world he visited Pakistan. I must hasten to add that Wasim is very talented. He has been a first class cricketer having played with credit for Warwickshire. He then went into cricket administration and did a splendid job, especially in fund raising (PCB are specialists in fund spending, so he is on the other side of the fence) and was conferred with an MBE by Her Majesty the Queen.
He is extremely hard-working and credit must be given to him for having earned an MBA from Warwick University in 2015 at the age of 44. He was CEO of Leicestershire CC before he was "headhunted" for the PCB. All I can say is that there is a world of difference between a County Cricket Club and a Country's (especially Pakistan's) Cricket Board. So far as salaries and perquisites are concerned I have never touched upon these, as I am not bothered.
Queries have been made to me on numerous occasions about the remuneration and facilities of so and so (be they coaches, managers, etc.) and my reply is standard: that they have not robbed anyone for these benefits at gunpoint but have agreed to them through discussions and negotiations.
That Wasim has come to the "assistance" of the PCB at a personal financial loss is his business. Perhaps it is the love of the land of his ancestors that has suddenly erupted in his conscience. Maybe like Punjab's Governor Sarwar, he will renounce his British nationality and become a true Pakistani. I wish Wasim all the best. I will not go into the whys and wherefores but the PCB ship was badly rocked in the Quetta board meeting when some members raised a hue and cry over Wasim's appointment (I feel sorry for the youngster).
To cut a long story short the matter as is now the norm (particularly with the PCB) landed in court. What the situation is now I have not the foggiest idea. Neither the Chairman nor the MD's whereabouts and movements have been given any media coverage. What is the overstuffed (sorry overstaffed) PCB Media Division doing? The only news that has come out of the PCB in this context is that a resolution has been approved by circulation.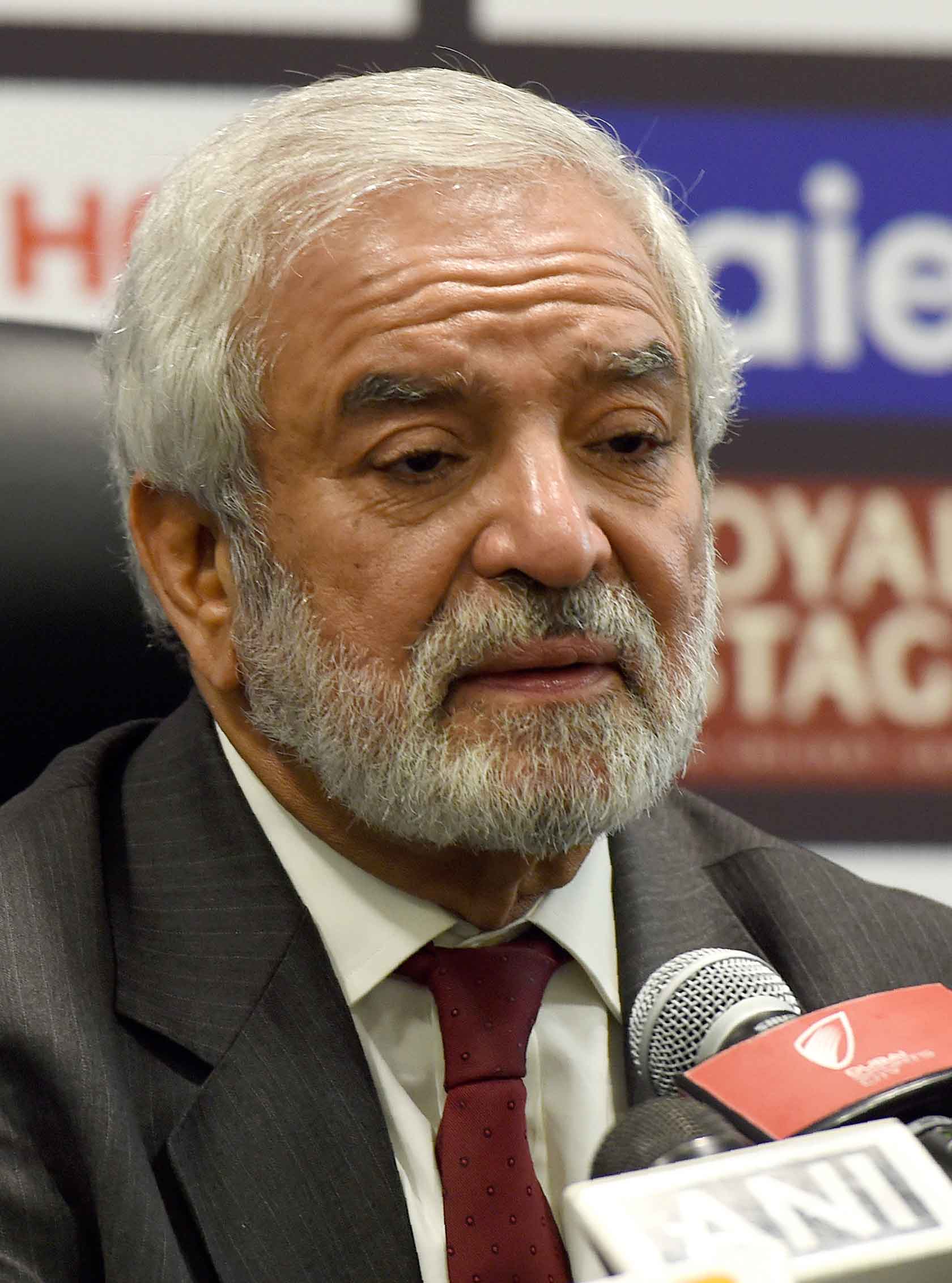 Mr. Ehsan Mani came on board with the resolve of making the PCB an efficient and lean organization. I am sure that is being done. I am confident that HR Division of the PCB has all the job descriptions, the reporting relations, the key tasks, job classes and job values in place.
There have been some "hirings" but no "firings." There are directors galore, then General Managers, Senior Managers, Managers, Assistant Managers, Officers; I may have missed out a few. PCB is following the structure pattern of banks (which in any case is outdated).
Some of the incumbents have been around for almost a quarter of a century. Doing what? Your guess is as good as mine. PCB badly needs what is called "right-sizing." That was the plan 6 months ago. It seems to have ground to a halt.
Now let us turn to some other matters though there are many, and paucity of time and space does not allow a detailed discussion. First, let's examine the PSL which was started by NajamSethi and continued by Ehsan Mani when he took over. Ehsan made no alterations. I have never attended any PSL match in the UAE.
To be frank, I have never been invited, but even if that had come to pass I would have turned it down. In Karachi I did commentate on the final in 2018 and also this year for Radio Pakistan. This year I had no intentions of going but did go because of a very kind invitation from Mr. Mani and the PCB to come to the final and receive an award for over half a century of cricket commentary (I made my debut in 1967 and at that time was younger than the majority of the players!).
I was deeply touched and extremely humbled by this gesture of the PCB and its Chairman. I had completed 50 years in 2017 but the then Chairman did not think it fit to recognize the landmark. I was doing a match on PTV Sports at the NSK when my colleagues (including the producers and technical staff) celebrated the event on camera and on air. I was deeply touched.
The presentation before the toss on the final of the 4th edition of the PSL at the NSK was made by Ehsan Mani and the memento shield had the following inscription: "Mr. Chishty Mujahid: In appreciation of your dedicated and outstanding contribution to cricket as an administrator, broadcaster and correspondent. Presented by Mr. Ehsan Mani, Chairman Pakistan Cricket Board 17th March 2019."
I am grateful to PCB and dedicate this award to all my listeners and viewers and the cricket fans in Pakistan and the world over. I must add that after the President's Award for Pride of Performance conferred on me in 2003 this award is the most significant. This will not belittle the numerous other awards that have been given to me over the years (which include those conferred by the PTV, Radio Pakistan, various organizations and sundry clubs) and which I cherish. But the biggest and most important award is the one I continue to get even now from the common people who meet me. They praise my commentary and most say that they would like to see and hear more of me. I assure them that life and health permitting and if the powers that be want my services on the microphone I shall be more than happy to comply.
I feel the funds spent on the opening and closing ceremonies of the PSL are a waste of money. When I queried this, I got a very curt response: that the IPL does it. Why do we have to ape the Indians and try to outdo them in merrymaking, songs and dances?
These funds could be put to better use such as the development of the game, the revamping of the broken down stadia and for benefit of poor and needy past sportspersons. Just a thought.
The first two editions were entirely staged in the UAE. Three matches of the 3rdedition were held in Pakistan and eight of the 4th edition in Karachi because the broadcasters could not agree to Lahore due to security threats from India. Earlier, after the Pulwama incident, the Indian broadcaster in the UAE had packed up and scooted off leaving PSL in the lurch. Another was found haste post haste. Some cricket websites controlled by Indians had also stopped coverage of the PSL. I have pointed this out several times: why do we have to contract Indian companies to cover Pakistan hosted events? Answer: no Pakistani company is capable of doing it. What a shame!
PTV and Radio Pakistan should team up with PCB in this important matter. Australia vs Pakistan ODI series earlier this year in the UAE was also covered by an India-based company; Ten Sports, by the way, is also Indian-owned. I have worked for some international broadcasters and they engage Indian directors who always favour the Indian version which is natural. Hopefully, Ehsan and Wasim will set this right under the guidance of Imran Khan.
The good and the exciting news is that the next edition of PSL will be held entirely in Pakistan. But to do that PSL should have residential arrangements and grounds. One look at the Rawalpindi Stadium during the Pakistan Cup gave one a depressing feeling. It needs so much work, as do other venues.
NSK was refurbished for the PSL 2019 at a colossal cost but it was not the best job done. The main entrance gates are the same (which I suppose were designed by Mr. Kafiluddin in 1955). They were not even given a fresh coat of paint, were creaky and almost rusted. There are still no turnstiles and there is only one lift with a maximum capacity for four persons. This is also the VIP lift and the service lift. It transport deghs of biryani and qorma. Let us wake up and get down to some serious work.
PCB's interest in domestic cricket (of which PSL is a part) could be judged by the fact that during the two weeks of the Pakistan Cup at Rawalpindi not one high official of the PCB was seen. The Director and Manager (or Senior Manager) arrived on the last afternoon to distribute the prizes. The General Manager and a media officer were the only two personnel seen.
A postscript on domestic cricket: it should be on a regional basis. Nowhere else in the world are domestic tournaments held for departments or organizations. All take place on regional basis, including in India and Sri Lanka. The corporations should sponsor teams and the grounds. To give an example, the Oval in London is called the KIA Oval; and the Rose Bowl in Southampton is named the Ageas Bowl. Durham's Stadium is called Emirates and Manchester has Emirates Old Trafford.
As Louis Farrakhan would have said, "Talk back to me….!!" If indeed the next PSL is to be staged in Pakistan much serious work has to be done in Rawalpindi, Faisalabad, Hyderabad, Peshawar, Quetta and other venues. Multan and Karachi also need some fine tuning. It is no good just revamping the VIP and main areas. The basic facilities like drinking water fountains and washrooms need particular attention as well as some arrangements for food stalls. I can keep on going but I hope I have got my point across.
As a matter of principle, I do not comment on team selection and performance when a bilateral or multilateral series is in progress. It is unfair to the squad members. As such I shall refrain from commenting on the ICC World Cup 2019.
Suffice it to say that in the absence from the scene (maybe they are pulling the strings from behind) of the big wigs of PCB – the Chairman, MD, COO, Director and Senior Managers International the PCB's World Cup – the World Cup campaign is being run East India Company style by Mickey Arthur who seems to be calling the shots with Inzamam-ul-Haq as his trusted Lieutenant.
The fitness of the squad has become a serious matter. Muhammad Hafeez was unfit and remains suspect; Shoaib Malik was given 10 days off to solve some domestic issue and has returned with, hopefully, the problem resolved but he has three fingers heavily bandaged. Shadab Khan has recovered from an attack of hepatitis but how fit he is has to be seen; hepatitis can be a very debilitating condition. He may be mentally fit but has he the physical strength to stand the hard labour required for the world event.
Mohammad Amir has now gone down with chicken pox which is highly contagious. Hopefully, he has not passed on the virus to any other member. He was chosen as an appendix to the squad of 15 and if he proved his worth in the series against England he was to be drafted into the World Cup squad. He has been ruled out of that and as such should return home. A few others show signs of not being 100% fit. They include Imad Wasim and Haris Sohail. Yasir Shah appears over weight and unimpressive.
Batting which was Pakistan's weakness is showing strength, while bowling (touted as the best in the world) has gone astray.
M/S Arthur and Haq should swallow their pride and summon players like WahabRiaz, Mohamad Nawaz and Iftikhar Ahmed.
On a lighter note, this event I think is termed as the men's World Cup or I would have advocated including Sana Mir in the spinners' slot. We do lack a quality off-spinner. However, she could be considered as Pakistan's spin bowling coach! Seriously.
I have noted with satisfaction that the unnecessarily maligned Imam-ul-Haq (it is not his fault that his maternal uncle is the head honcho of the Selection Committee) has performed splendidly and cemented his position at the top order. Hopefully, he will continue in the same vein. The fielding and fitness seem to have failed. Catches have been dropped and extra runs conceded through lapses in the field.
By the end of May, I am sure things will be tightened up. Now that the team has been announced and has been in the UK for two weeks or so we must support them and wish and pray for their success. Who knows they bring home the coveted crown. After all, cricket is a funny game and white ball cricket funnier.