Cricket, is a sport, about which the people of Nepal are so passionate, my first interaction with the Nepali cricketers was in the United States of America, where they did not only play well but their outfit, "Nepali Rhinos", under former Nepal captain Paras Khadka, won that tournament as well, held in Houston Taxes in 2016. I did a detailed interview with Paras Khadka and from there my interest grew in Nepal's Cricket.
Cricket in Nepal was introduced by the ruling Rana Dynasty when they returned from studies in England and India in 1920s, though the game was kept very much within them. They established the Cricket Association of Nepal in 1946 to promote the game amongst Nepalese.
In 1961 a significant effort was made to promote the game amongst the whole nation and the Cricket association became a part of National sport council, though it was limited only in Kathmandu valley.
Fast forward, in 2016, Cricket Association of Nepal (CAN) was suspended for breaching ICC regulations on government's interference. Nepal were reinstated, on a conditional basis, in October 2019, followed by the elections to the Central Working Committee for the Cricket Association of Nepal.
Meanwhile on March 15th, 2018, Nepal acquired the One Day International (ODI) status, for the first time (and regained Twenty20 International status), after winning the first playoff match in the 2018 Cricket World Cup Qualifier.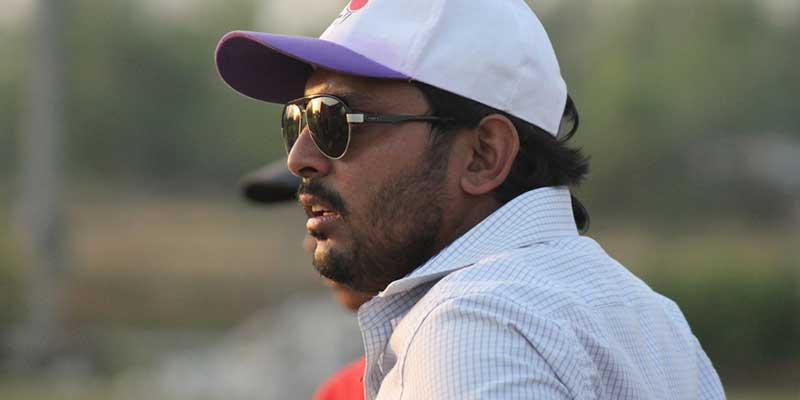 Furthermore, Nepal made their maiden appearance in the ICC global event, at the 2014 ICC World Twenty20 in Bangladesh. They are at the qualifying stage of this year's (2021) ICC T20 World Cup as well.
The ODI status already in hand, and also having the experience of featuring in the marquee ICC T20 tournament, it was time to do more from Nepal and then a man, from within, stood up and launched the Evert Premier League (EPL), which has been a successful T20 franchise competition and now in its fourth edition. It is the biggest league, amongst the associate nations, and has been instrumental in getting world-class cricketers to Nepal.
Everest Premier League, the six-team competition, is all set to kick start from September 25, 2021. Former Pakistan captain, Shahid Afridi is the latest big name that is set to be associated with the tournament.
The man behind the idea, a former national cricketer, a stylish left-handed batsman and left-arm medium pace bowler, Aamir Akthar, the Managing Director of the EPL, is with us to talk us through his journey.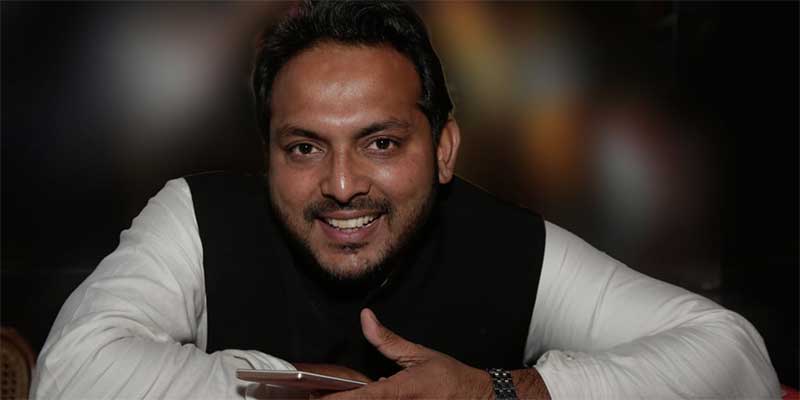 Introduction:
Aamir Akhtar, born on 26th June, 1981, a former national cricketer, has been serving Nepali cricket for years and is one of the most sought-after advisers of the Cricket Association of Nepal (CAN).
He is the Managing Director of Zohra Sports Management, the company which has organised various events for the exposure of cricket in Nepal. Prior to the EPL, this company had various other local cricket tournaments under their belt. A fan of Imran Khan, the former Pakistan captain, in fact, he says, he follows him keenly till today.
Playing career
I played the U-19 world Cup in 2000-2001 in Sri Lanka, then represented the senior team until 2008. Akhtar also helped the Nepal Under-19 team qualify for the Under-19 World Cup in 2000 – the first time the country had reached a world championship in any sport at any level.
After schooling at the Hamdard Public School, New Delhi, I went on for Graduation in Business from the University of Bedfordshire, United Kingdom, where I played for various clubs until 2007. Also I am the first and only Nepali cricketer to have played for English County – Surrey – in 2006.
Nepal is now more conclusive for international sports, and how do you see the future years ahead accordingly for this purpose?
Absolutely, any sport gives a huge mileage to a country's image. Nepal is one of the best destinations for sports. Cricket has been picking up big time for two decades. Sports like Cricket, Golf, Martial Arts could do wonders for Nepal as a team and also as a venue.
Covid-19 situation in Nepal?
The situation with the COVID pandemic is continuing to improve in Nepal, and we are delighted to be able to announce the return of the EPL.
About EPL.
The EPL is an indigenous league with reputed industrialists of Nepal, owning different teams. Special thanks to International Cricket Council and Cricket Association of Nepal for sanctioning the league since its inception. We are indebted to our strong fan club, amazing talent of players and great media coverage. Our sponsors are very supportive indeed to Nepal Cricket. This year's edition will see bigger stars and we hope it will grow further every year, in terms of reach and popularity. We want the EPL to be the best franchise cricket league among the ICC associate countries.
"If Aamir Akhtar has his way, cricket could be the next big thing in Nepal and supplant football as the most popular sport in the country", the June 2006 article quoted Aamir as saying and this is now very much a reality.
The Everest Premier League 2020 edition had to be postponed in March last year due to the COVID-19 after being sanctioned by ICC. This edition is scheduled from September 25 – October 9, 2021.