Younis Khan has unmatched qualities: passion, honesty, altruism, selflessness, kindness, sacrifice and what not?
But everything comes to nothing when he blows up his fuse.
Ask any young player and he will vouch that he gets unstinted support from Younis. At the crease he guides his juniors. Ask Azhar Ali, Ahmed Shehzad, Asad Shafiq or Shan Masood. Shan's hundred in the Pallekelle Test owed more to Younis than anything.
Younis fights for his team no end, even when he is not playing. He once left a television show when a lady anchor raised doubts over Pakistan's progress to the semi-final of the World Twenty20 in Bangladesh in 2012.
He can't stand anything against his team, against his country or against his players.
But there is negative side of Younis and that is his temper. True, an honest person cannot stand anything wrong but there are ways and means which can solve the matter. Agitation, protest, anger and sulking away are not the solution.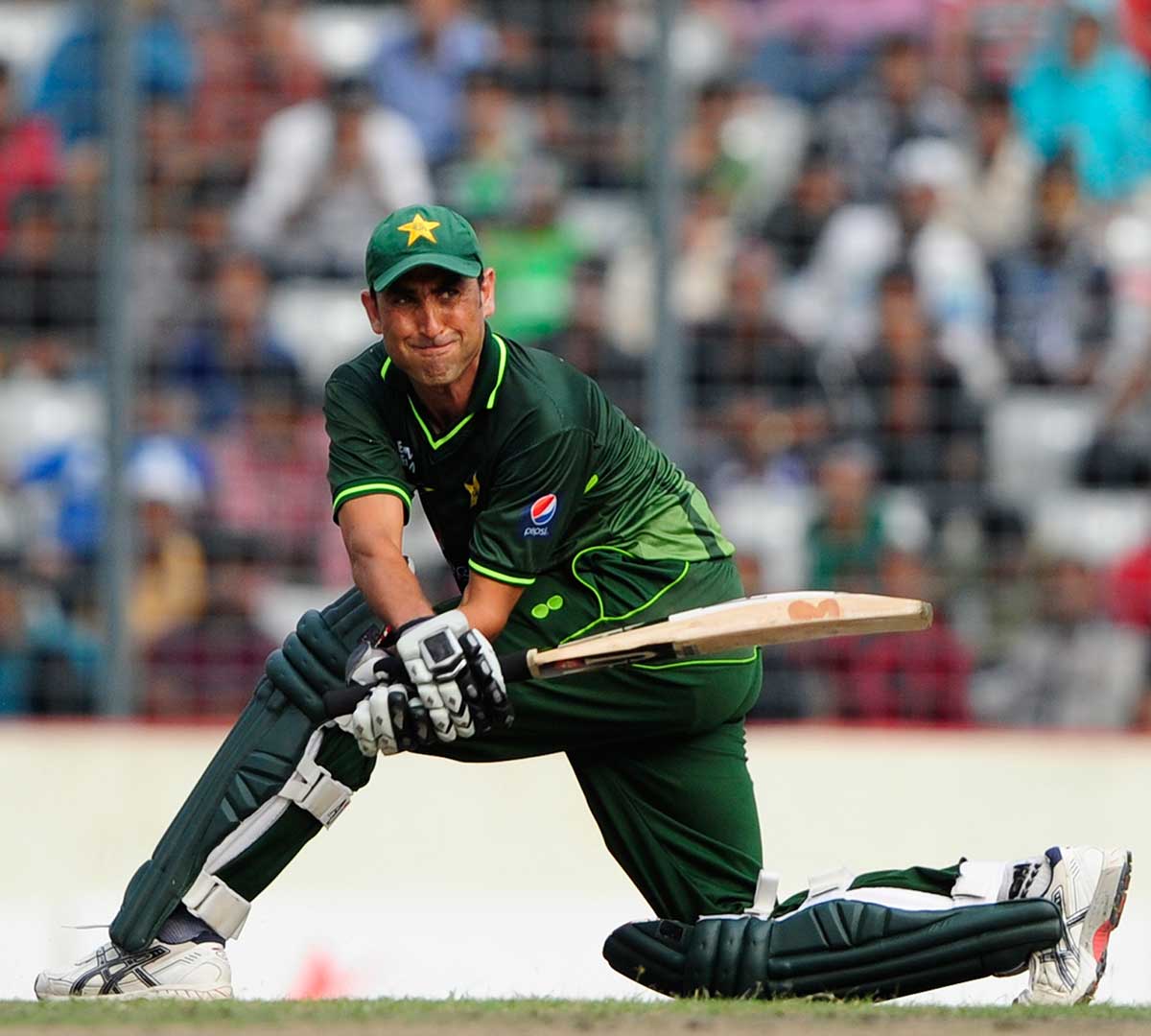 He twice disrespected captaincy, an honour for any player. Appointed captain for the Champions Trophy in 2006 when regular captain Inzamam-ul-haq was serving a ban, Younis quit the next day when PCB chairman Shaharyar Khan asked him to wait for a meeting.
An incensed Younis went to a press conference, meant to highlight Pakistan's prospects in the Trophy, and shocked all and sundry by saying that he is resigning from captaincy. "I don't want to be a helpless captain," he said then.
Then in 2009 some players revolted against him, complaining of his rigid behavior, forcing him to quit. It was the same short temper that forced another PCB chairman Ijaz Butt to ban him for an indefinite period after Pakistan's disastrous tour of Australia in 2010.
That indefinite ban stopped Younis from playing an important series in England in 2010.
The same scenario is looming again, two months from Pakistan's next tour of England.
A role model like Younis should take the correct route. What transpired in Faisalabad was painful. There are no second opinion that umpiring in Pakistan is abysmal, to say the least. Younis should have complained over umpiring after the match, in his captain's report.
But he took the wrong route.
If umpires and other officials are to be believed, Younis threatened them of dire consequences. The match referee, umpires and tournament director all were in unison in complaining of a top player's low manners.
Had Younis been let off, it would have sent wrong signals. Like a true gentleman, he apologized and the matter should have been dead and buried. But officials did not relent and they wanted a show cause notice.
Fomer great Javed Miandad also questioned PCB"s action as his own nephew Faisal Iqbal was banned for four matches on the same offense last year
That forced the PCB to not allow Younis to play the remaining matches and issued him a notice, as per match referee's recommendations and as per code of conduct clauses.
One hopes sense prevails and Younis reply in a positive manner and don't see it as any conspiracy as is projected in various twitter messages.