A successful second season of Lahore Qalandars' Players Development Program unearthed powerhouses of talent from all over Punjab and Azad Jammu & Kashmir.
One such player from Kashmir, Salman Irshad who spell bounded us with his incredible talent.
Bowling over a speed of 90mph constantly, Salman impressed the coaches and earned a spot in the final 16 of Team Muzaffarabad. Owing to his brilliant performance in the tournament, Salman Irshad joined the final squad of 16 Rising Qalandars who went on to play against the best of Australian Big Bash franchises; Sydney Thunder, Sydney Sixers and Hobart Hurricanes in a Quadrangular Series.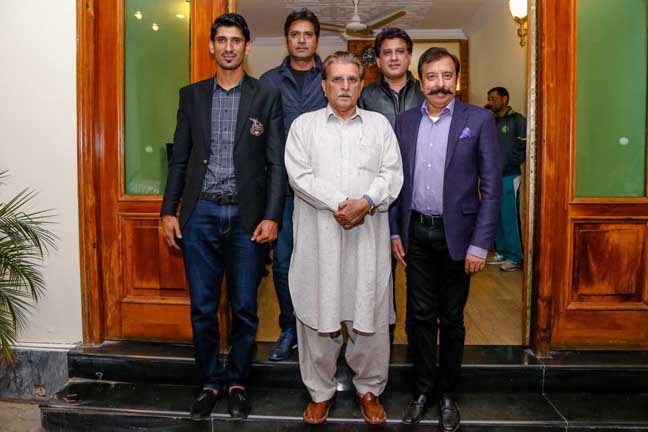 He impressed Australian Cricket with his spectacular performance and was awarded a contract with the Australian Club, Hawkesbury Cricket Club.
Salman Irshad proved to be a quick learner and a shining star with his continued impressive performances in Sydney where he took a 5-wicket haul in his first game giving off 46 runs.
In the second game, Salman bowled a brilliant spell and took 8 wickets giving away 44 runs. Continuing his brilliant performance, he took 5 wickets in his third game as well giving away 39 runs. Salman also bagged 3 consecutive Man of the Match awards for these spell bounding performances.
His determination and hard work paved a way for Salman to Lahore Qalandars' final squad for PSL 2018. He will be the first ever Kashmiri player to be associated to a cricket franchise in Pakistan.
The international exposure for Rising Qalandars promised by Lahore Qalandars led to the development of Salman Irshad's skills and gave him a promising platform to showcase his talent to the world.
Thousands of Kashmiris cheered and roared with excitement at their shining star earlier this month when Salman Irshad entered the streets of his village, Rawalakot. Kashmiris swarmed in huge numbers after the vehicle for a glimpse of their pride, Salman. He was given a hero's welcome by his village. Cricket had truly come to Kashmir and people were ecstatic. They listened intently, applauding every word said by him and one chant echoed in the village; Kashmir Bana Qalandar!
"It is a matter of extreme pride an honor for me and the management of Lahore Qalandars that such a talented player like Salman Irshad will be able to showcase his talent through such a big platform. Being the first ever Kashmiri player to play for a cricket franchise in Pakistan, Salman will be a hope for other Kashmiri players who want to enter the world of cricket." said an excited Aqib Javed on Salman Irshad.