An opener is an essential part of a cricket eleven, someone who can give a kick-start to the team as well
as put the team in the doldrums right at the start.
An opener's dream is to bat all day but for that you have to have a solid technique. It is a fact that opening
the batting is quite a specialized art, more so in trying and challenging conditions of England where the
overcast conditions and naughty behavior of the ball can fail the best of openers.
Geoffrey Boycott, one of the best and most stubborn openers in cricket history, suggests that the best of
openers can fail in English conditions if they do not care for certain points.
"While the ball is new, hard and shiny all of them need to play cautiously and carefully and not drive
unless the ball is very full so they can't miss it. Staying in against James Anderson and Stuart Broad will
be hard enough for teams playing in England. Whether it is first innings or second innings, judgment of
what to leave and what to play will be absolutely paramount," wrote Boycott.
These are shivering facts for our openers who wobble everywhere and the top order problems have been
lingering on for quite some time now. A bad start puts pressure on the middle-order and teams succumb
on the basis of low scores in the first innings.
Bearing that in mind it is no surprise that the newly inducted chief selector Inzamam-ul- Haq – himself a
great batsman of his times — and Test captain Misbah-ul- Haq – who has never played a Test in England –
– are overly concerned about how to handle the problem in the forthcoming four-Test series in England.
Having discarded somewhat established Ahmed Shahzad over disciplinary problems, Pakistan now have
Mohammad Hafeez (still injured and uncertain for at least Tests), Shan Masood, Khurram Manzoor and
young but talented Sami Aslam to choose from. If sources are to be believed, Misbah is pressing for the
inclusion of Peshawar middle-order batsman Iftikhar Ahmed who opened just once in last year's Quaid
Trophy (incidentally for WAPDA against Misbah's SNGPL) and scored 77 and 39.
Many believe it won't be a bad idea to open with Azhar Ali who in his 45-match career has opened on
three occasions, is one of only three batsmen among those who can be selected for the tour who have
played in England in the past. Younis Khan and Hafeez are the other two.
Believe it or not, Azhar came to the crease 12 times in the first over of the innings and 44 of the 84
innings he has played so far before the fifth over. Not a bad idea to use him as opener!
PAST IS BITTER
Pakistan's openers have had terrible times in England. Often criticized for being "flat track bullies," it
took Pakistani openers 23 Tests in England to post the first century. In the first 22 Tests Pakistan played
in England Imtiaz Ahmed, Majid Khan and Sadiq Mohammad (twice) fall a victim to the nervous
nineties.
Stylish and graceful opener Mohsin Khan hit the first century by a Pakistani opener. An attractive double
hundred at Lord's on Pakistan's 1982 tour.
But in 47 Tests Pakistan have so far played in England only four openers have the honour of crossing the
three-figure mark. Besides Mohsin, Muddassar Nazar hit 124 at Edgbaston in 1987, Amir Sohail notched
205 at Old Trafford and Saeed Anwar hitting 176 at The Oval in 1996 – undoubtedly the four best
openers and the last two most established opening pairs for Pakistan.
Worse, Pakistan never had a century opening stand until Rameez-Sohail pair scored 115 in the Old
Trafford Test of the 1992 series. In 47 Tests so far Pakistan have had only three century stands, the two
other being 136 between Anwar and Shadab Kabir at Lord's and 106 between Anwar and Sohail at The
Oval – both in the 1996 series.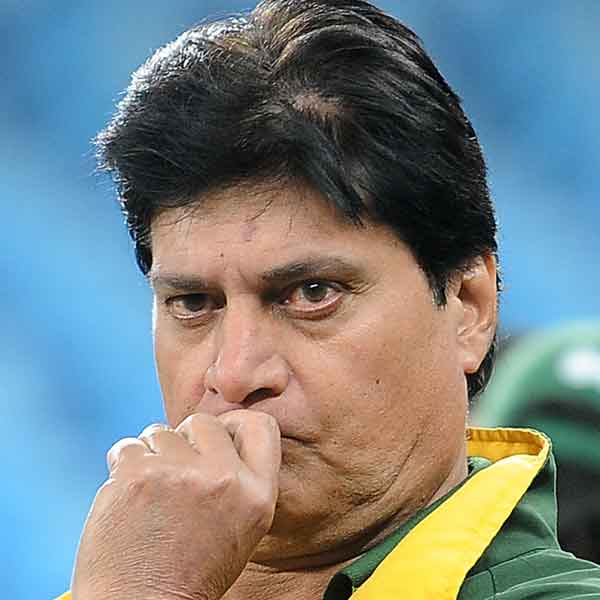 List of Pakistan top batsmen in England
[table]
| Name | Tests | Runs | Average |
| --- | --- | --- | --- |
| Javed Miandad | 16 | 979 | 46.61 |
| Salim Malik | 13 | 931 | 66.50 |
| Mushtaq Mohammad | 14 | 920 | 38.33 |
| Inzamam-ul- Haq | 13 | 850 | 42.50 |
| Zaheer Abass | 09 | 841 | 56.06 |
| Mohammad Yousuf | 08 | 815 | 54.33 |
[/table]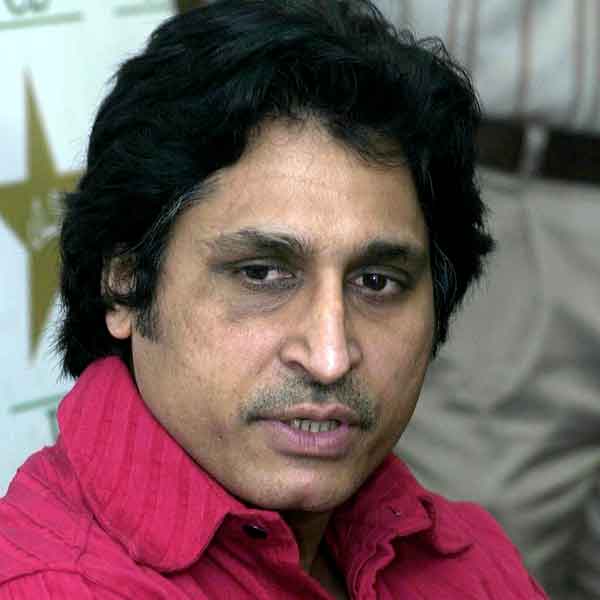 Openers
[table]
| Name | Tests | Runs | Average |
| --- | --- | --- | --- |
| Sadiq Mohammad | 09 | 522 | 34.80 |
| Mohsin Khan | 06 | 501 | 50.10 |
| Amir Sohail | 07 | 490 | 49.00 |
| Saeed Anwar | 05 | 423 | 42.30 |
| Mudassar Naza | 10 | 402 | 28.71 |
| Imtiaz Ahmed | 08 | 386 | 27.57 |
| Ramiz Raj | 07 | 341 | 34.10 |
[/table]
Current players who can go to England (against England in England)
[table]
| Name | Tests | Runs | Average |
| --- | --- | --- | --- |
| Younis Khan | 05 | 470 | 52.22 |
| Azhar Ali | 04 | 152 | 21.71 |
| Mohammad Hafeez | 01 | 095 | 95.00 |
[/table]