Snatching defeat from the jaws of victory or doing it the other way around is a trait which makes Pakistan cricket team one of the most exciting, attractive and mercurial sporting outfits in the world.
In their brief yet colorful history of seventy plus years Pakistani cricket fans have witnessed multiple episodes of matches, series and tournaments turning their way against all odds. When things seemed totally forlorn and Pakistan appeared to be totally out of the contest, someone would rise like the proverbial Phoenix from the ashes and transform the state of the game in his team's favour. It could be Saleem Malik waving the magic wand at Calcutta in 1987 or Javed Miandad's last ball six at Sharjah the year before or Inzamam-ul-Haq silencing the whole stadium at Auckland's Eden Park in the 1992 World Cup semi-final, the list is endless.
Bowlers too have many such instances where individually or in partnerships they reversed the expected outcome of a contest. There is one bowling performance that stands out among a host of hostile and incisive spells by the long list of Pakistani pacemen. That's Sarfraz Nawaz's Houdini act at Melbourne 42 years ago. To describe that spell is to gild the lily but reliving it is a sheer joy indeed.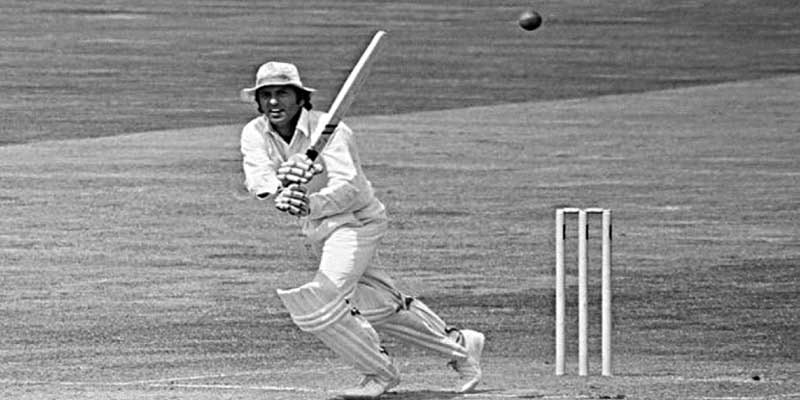 1978-79 was a season of revival and renewal for Pakistan cricket. Having welcomed the Packer contingent back to their fold after a year-long spell of antagonism, Pakistanis were scheduled to host neighbors and arch-rivals India after a hiatus of 17 long years before taking off for the twin tour of New Zealand and Australia. The season started with euphoria of a 2-0 Test series win over India and Sarfraz led the bowling honours by claiming 17 Indian wickets, nine of them coming in the final Test victory at Karachi.
New Zealand were also overpowered comfortably 1-0 with Sarfraz claiming his 100th Test wicket there and Pakistanis landed in Australia with high hopes of winning their first ever series on the Australian soil. The young Australian side playing without its Packer recruits was considered as a low hanging fruit.
The opening day of the Melbourne Test proved to be an eye opener as Rodney Hogg and Alan Hurst combined to skittle out Pakistan for a modest 196. Even that total was only possible after a 51 runs eighth wicket partnership between Imran Khan and Sarfraz Nawaz who lifted Pakistan from an ignominious 122 for 7 position halfway through the opening day. Pakistani bowlers hit back with vengeance and Australian side could only manage 168 runs in their first outing.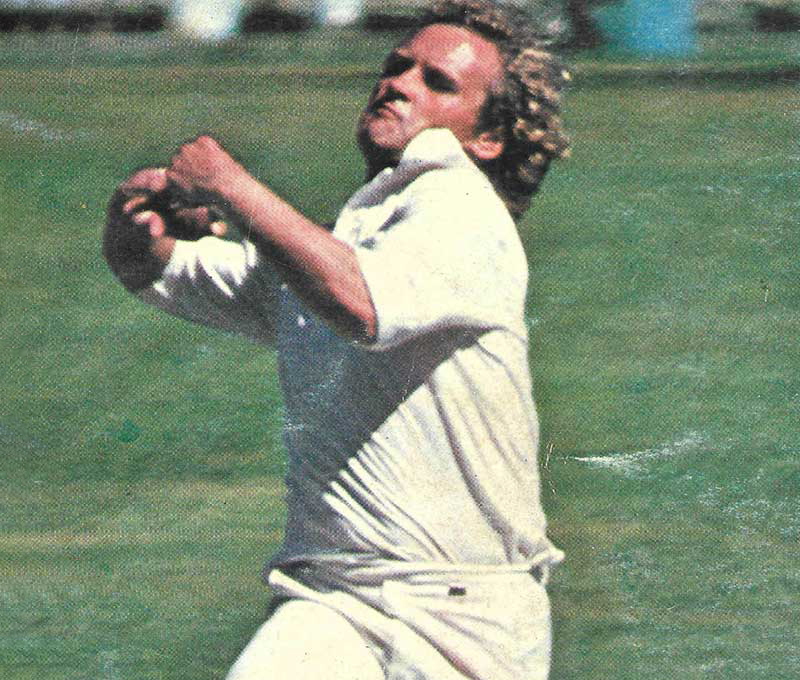 Debutant and Pakistan's future coach Dav Whatmore top scoring with 43 patient runs. Majid Khan hit a high class hundred on the third day and useful contributions from Zaheer Abbas and Asif Iqbal took Pakistan to a seemingly impregnable lead of 381 runs when Mushtaq Mohammad declared the innings closed. To bat out almost five sessions of play on a wearing MCG track was a challenge in itself for the Australians. Chasing the 382 runs target was more like a distant dream.
In the absence of injured Graeme Wood, Dav Whatmore was forced to open the innings with Hilditch and gave a good account of himself blunting the fiery opening burst of Imran and Sarfraz to post a 49 runs opening partnership. Whatmore was the first one to go chopping on a shortish delivery from Sarfraz onto his stumps. In walked Allan Border in only his third Test match to join his New South Wales captain Andrew Hilditch. Together they stitched another decent partnership and Australia crossed the 100 runs mark with nine wickets still in hand.
Andrew Hilditch was termed plain unlucky by the Australian team of commentators when he was bowled by Sarfraz around his legs with ball clipping the top of his leg stump. The fact that Hilditch was dropped one over ago was not termed as a lucky break though by the duo of local over enthusiastic commentators Norman May and Orman Morphett who were supplemented by the expert panel of Keith Miller, Bob Simpson and Frank Tyson. Allan Boder was then joined by Australian skipper Graham Yallop.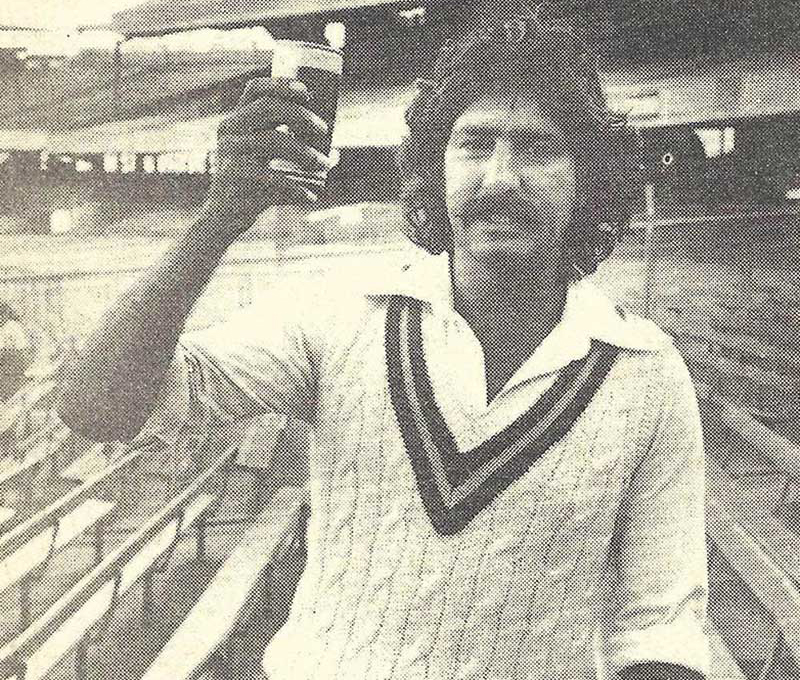 Imran came very close to claiming a wicket late on the fourth evening when Border shouldered arms to an in ducker and a vociferous appeal by the entire Pakistani team was denied by the umpire. Imran retaliated by hitting Border in the chest with a steepling lifter however the pugnacious leftie survived that vicious spell as Australia ended the fourth day at 117-2 still needing another 265 for an improbable victory.
On the final morning, resuming at his overnight score of 25 Allan Border looked more assured than his skipper. Yallop survived two confident shouts for leg before off Sarfraz before getting needlessly run out. He pushed one towards point where Asif Iqbal scooped the ball and due to a moment's hesitation shown by the Australian captain which resulted in a stutter, Asif's accurate throw to bowler's end found Yallop well short of his crease. In came Kim Hughes and settled down after a nervous start.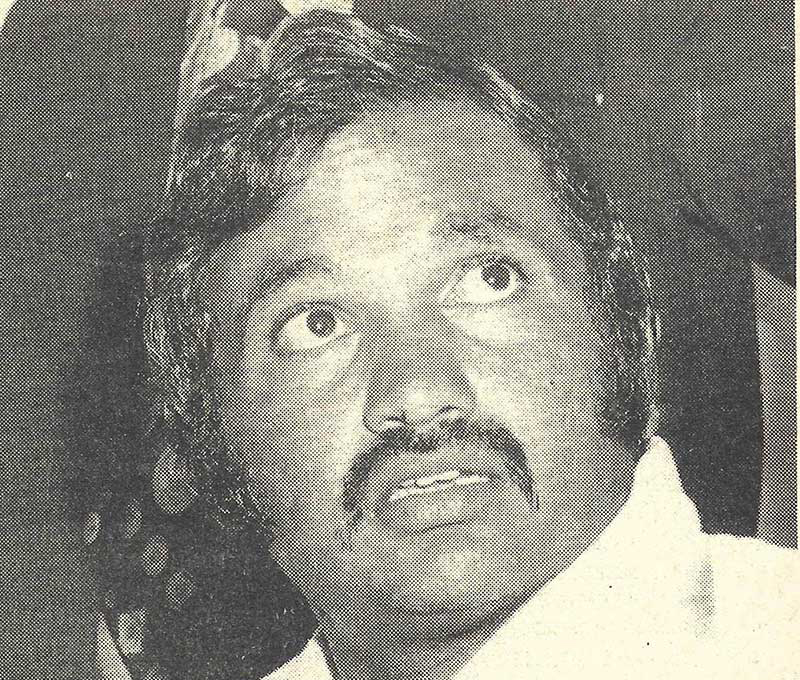 Lunch was taken at 3/190. Post lunch break Border and Hughes continued their partnership, the target reducing by the minute and a highly unlikely Australian win started to emerge on the horizon. The century partnership was converted into a 150 runs association between two batsmen of contrasting styles. Hughes was all elegance and footwork whereas Border was more of a left handed Javed Miandad. A wicket less session between lunch and tea raised Aussie stock and when tea break was taken with the target reduced to 98. Last ball before the break saw Border posting his maiden Test match hundred.
Another barren thirty minutes went by for Pakistan after tea and the Hughes-Border partnership moved on to establish a new fourth wicket record against Pakistan. Australia meanwhile had crossed the 300 runs mark. At 305 for 3 an Australian win looked like a mere formality. Then came Sarfraz with his magic act. Whether it was reverse or conventional swing, the query still remains unanswered after four decades. Trundling from a shortened 12-15 meters run up, Sarfraz displayed his mastery of the old ball and scythed through the Aussie batting line up. The obdurate centurion Allan Border was the first one to go, castled by an incoming delivery. To use a rather hackneyed cliché the proverbial flood gates were then opened. Very few could have anticipated that there would be a horrendous collapse with the six following batsmen mustering just a single run between them.
Over the next 55 minutes Sarfraz bowled 33 deliveries and took all of the remaining seven wickets for just one run. A push on the off side by Aussie keeper Kevin Wright yielded the only run Sarfraz conceded during his historic spell. The three other runs were all no balls which at that time were not credited to the bowler's account.
Opener Graeme Wood batting at an unusual number six due to injury wafted his bat at the first ball and gave an easy catch to Wasim Bari. Half the side gone and scenario was rapidly changing. In Sarfraz's next over all rounder Peter Sleep was put to sleep by another delivery which snaked in past batsman's tentative push and disturbed the stumps. Kim Hughes was the next to go when he tried to hit his way out of trouble only to loft a simple catch to Mohsin Khan at mid off position. Wayne Clark was bowled first ball by another in ducker and a small period of inactivity followed with Hogg and Wright trying to restore parity and sanity. However this did not last long as Sarfraz trapped Hogg leg before and two balls later found the edge of his opening partner Hurst's bat to drive the final nail. From sublime position of 305/3 Sarfraz had shot Australians out singlehandedly for 310. His final figures were 9/86 for the innings and 11/125 from 56 eight ball overs in the match.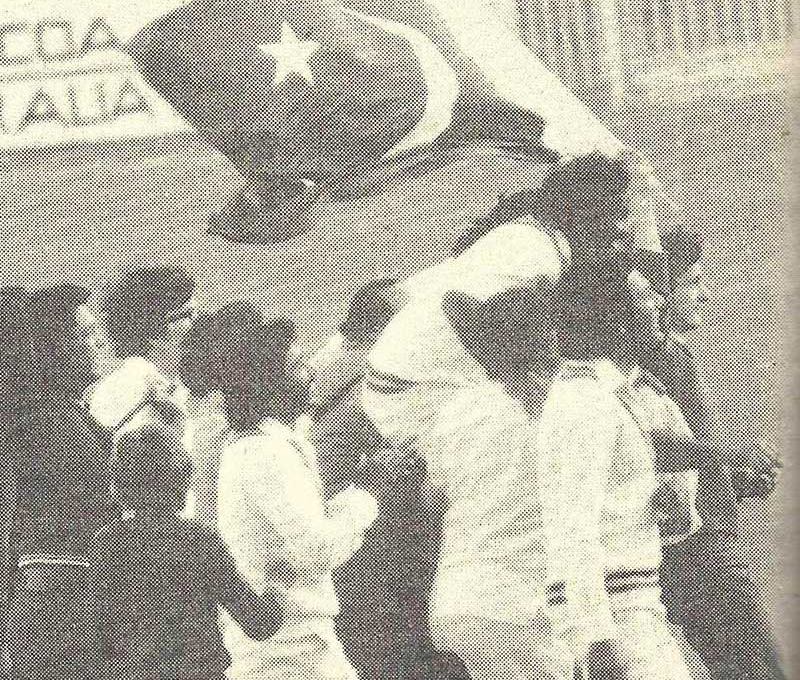 Australian commentators were more critical of the MCG pitch rather than being appreciative of quality of Big Saf's bowling. It was labelled as creepy surface by one of the commentators when Sarfraz cleaned up tail ender Wayne Clark first ball. On the lighter side, in his post-match interview when a jubilant Sarfraz was asked by the TV host that how is he going to celebrate this remarkable performance, Sarfraz said, "With drinks". And then realizing his gaffe, he smiled sheepishly and added "soft drinks of course!".
The next Test match at Perth proved to be a huge anti-climax for the Pakistan side. Looking to win their first ever Test series in Australia, Pakistan packed its side with batsmen and went into the Perth test with only three specialist bowlers even replacing all rounder Wasim Raja with Haroon Rasheed. This defensive strategy blunted the already over worked trio of Imran, Sarfraz and Sikander Bakht and coupled with double failure of Pakistan's long batting line up (Imran coming in at number eight) they were outplayed by a determined Australian side. Allan Border was once again their star and announced his arrival on the big stage in no uncertain way by posting twin fifties as did the recalled Rick Darling. This loss took some sheen off Sarfraz's feat in the Melbourne test but nevertheless it remains one of the most devastating pieces of seam and swing bowling in the history of the game.