Imagine, a stir caused by a rookie 21-year old medium-fast bowler, having both, courage and pace to bowl a bouncer at Pakistan's premier batsman. The incident took place, way back in October 1959, during the three-day trials at Lahore Stadium, prior to the arrival of Richie Benaud's Australian side to play a three-Test series. One of the national selectors, Dr. Dilawar Hussain, excitedly turned to Pakistan captain, Fazal Mahmood, after watching one of the deliveries, whistle past Saeed Ahmed's nose, 'Phaje this is the young bowler, to partner you in the series against Australia.' Duncan Sharpe, the wicket-keeper, too looked bewildered, behind the stumps.
The young pace bowler in question Zia-ud-din Burney, a product of Rawalpindi cricket, had made enough impression, both with bat and ball, then to proceed from Lahore to Karachi. He was among the 30 players announced for the Training Camp at National Stadium, Karachi.
Pakistan, already without Khan Mohammad (retired) and Mahmood Hussain (unavailable), were keen to blood a youngster. Burney would have fitted the bill had he not gone down with food poisoning, to miss 2-3 days of the proceedings. The selectors now had little choice but to recall left-armer Israr Ali, following a gap of almost 7 years and give a Test cap to Karachi's Mohammad Munaf. Had Burney got a chance to play against Australia, it would have been a remarkable stuff from boys' own manual, for he had yet to play first-class cricket and was not looked so favourably by the Rawalpindi Cricket Association (RCA). Sadly it was not meant to be.
Looking back Burney agrees that this was the closest he would get to play international cricket, 'Though, I have no regrets in life, a series of misfortunes, halted my progression into competitive cricket. One thing we must understand is that cricket was played for fun and pride as there was no concept of professional cricket. Cricketers all over Pakistan whether they were located in Lahore, Karachi, Rawalpindi, Multan or Bahawalpur, needed a full-time employment, outside the game, to earn their living. I enjoyed my cricket and take lot of pleasure in re-living those carefree days.'
Zia-ud-din Burney, was born in Sheikhan Basti, in the outskirts of Jullundur, Punjab on 25th August, 1938. In the aftermath of the partition of British India that led to the creation of Pakistan, the uprooted family after an initial stay in Gawal Mandi, Lahore, moved up north to Rawalpindi, a military headquarter since the British Raj. The family would settle down in Mohallah Haripura, a newly-developed area, to start afresh. A walking distance to Muslim High School which boasted of a fairly good-sized all-purpose ground, worked to Burney's advantage.
He traces his steps to the events that would trigger his interest in the game of cricket that had begun to take roots in the towns and cities of the country, following Pakistan national side's impressive showing as a new Test-playing nation, in the early 1950s. 'I remember my first cricket bat, given to me by my cousin. There was no coaching system in our days and we relied on our own individual observation to pick up the subtle points to do with the swing of the bat or how to swing and cut the ball. The inspiration to bowl fast came from Fazal Mahmood, when one saw him alongside Khan Mohammad, Mahmood Hussain and Ikram Elahi, in the spotlight. They were all big names in our cricket.'
Burney played cricket for Muslim HS, Rawalpindi, till Grade 10 in 1957. Mr. Trimzi, the head teacher, was the driving force behind promotion of a number of sports disciplines, including a cricket set-up that groomed talent and toured Gujrat, Peshawar and Lahore. Standing at 5ft.11inches, Burney with a long run-up and a smooth action was to develop into a fine new-ball bowler. The inter-school tournaments in Rawalpindi, had a massive following with the hub of cricket activities being the Company Bagh (later named Liaqat Bagh), flocked in great numbers by men of all age groups. It was at that very spot where Pakistan's first Prime Minister, Khan Liaqat Ali Khan, was shot dead in October 1951. Burney was amongst the thousands of school children, who witnessed that incident and rushed back to their houses, following the chaos created by the tragic event.
As a school boy, Burney turned out for Pindi Friends Club and MAO (Winner of Hot Weather Cricket Tournament, Rawalpindi 1957), before joining Pindi Sports, a more established club that featured Fazal Elahi (captain), Malik Ahmed Khan, Feroze Khan and Feroze Din, some of the best known players in Rawalpindi. One of Burney's outstanding figures for Pindi Sports was a haul of 6-23 against Central Military Transport & Stores Depot (CMTSD) at GHQ Ground in the Pataudi League.
During his year at Government College, he along with Lala Fida Hussain, was considered as one of the fastest bowlers in the city. Following a switch over to Gordon College, which offered impressive sports facilities, including their own ground, Burney spearhead the new-ball attack and produced match-winning spells to clinch the 1959 Pataudi League. Around the same time, representing a team led by Javed Burki, he made headlines in local media, by dismissing young Mansur Ali Khan Pataudi, invited by his uncle General Sher Khan, in an exhibition match played at Pindi Club Ground.
Burney adds, 'My father was not interested in my cricket, till my name was amongst the invitees in the National Training Camp in 1959. I was not an automatic choice and it was the pressure of the few people that appreciated my talent and Bashir Ahmed, reluctantly I am certain, handed me a letter and asked me to take the overnight passenger train for Lahore. I was nursing an elbow injury which I had suffered whilst claiming 7 for 16 against Friends CC and helping Government College to win the 1959 Pataudi League. I asked the train driver to heat up a stone which I wrapped up with a cloth to relive myself from the pain. In those days one had to be inventive.'
Burney adds, 'As an employee of CMTSD, the players got monthly allowance, for just playing cricket. Off-spinner Javed Akhtar was our captain. A practice session in the morning was followed up by a lunch and then a return to home. In the evening we practiced @ Pindi Club Ground. In the 1961 Pataudi League, I had a feast of a day against Social Cricket Club, after reaching a fifty in 31 minutes I claimed 7-49 at the 501 Sports Stadium, Chaklala. I made headlines whilst picking up 9-23 against Friends Club at COD Ground. In January 1962, I was most pleased with my figures of 4 for 59 against PWR, Rawalpindi in Jelhum, to win the final of the Agha Ahmed Raza Cricket Trophy. We were winners of the 1962 POF Cricket Tournament in which I picked up 4-22 against POF at the Oval, Wah Cantonement. We lifted the 1963 Hot Weather Cricket Tournament, in which I grabbed 8-29 against MAG Club at COD Ground and followed it up with 5-12 against Pindi Social Club. I also recall playing at Peshawar Gymkhana. Very few teams from Punjab or Karachi visited Peshawar. We in Rawalpindi were fortunate to be invited regularly and we happily travelled up north.'
Burney's exclusion from Rawalpindi in the 1958-59 Quaid-i-Azam Trophy was odd for he was amongst the most promising young paceman in both club and inter-collegiate tournaments in the city. The BCCP had invited Rawalpindi to enter the first-class arena for the first time and perhaps the old guard wanted to play it safe. He made it into the reserves for the President's XI match against the 1959-60 touring Australians but was relegated to the reserve bench. His exclusion, confirmed by Fazal Mahmood, was due to the RCA committee men, not being too keen on Burney.
Burney's somewhat belated first-class entry arrived in the Rawalpindi vs. Combined Services quarter-final of the 1959-60 Quaid-i-Azam Trophy at Pindi Club Ground. It just felt like personal vendetta by Bashir Ahmed, who kept the invitation letter from Mian Ahmed Amin, secretary of Pakistan Eaglets and Burney was denied to accompany the 1960-61 team, captained by Mian Mohammed Saeed that toured Ceylon, Hong Kong and Singapore. In the first edition of Ayub Trophy, again in 1960-61, Burney was included in a combined team of Rawalpindi & Peshawar, led by A.H. Kardar but sat out the semi-final against Lahore at Bagh-i-Jinnah, left to kick his heels.
The attendance in the 4th Pakistan Sports Board Cricket Camp in the summer of 1962, at National Stadium, Karachi, brought Burney's name up amongst a pool of new-ball hopefuls. At the time, the first generation of Pakistan pacemen including Fazal Mahmood, Mahmood Hussain and Munir Malik, were all down on their knees, following a disastrous Pakistan tour of England and close to fading away from the national team.
Burney's inclusion in the 1962-63 Combined Services Quaid-i-Azam Trophy, squad, led by Test all-rounder Shuja-ud-din, was all too familiar territory as he would be bowling alongside Munir Malik and Javed Akhtar and the team's first match was at Pindi Club Ground. In a typically low-scoring game, with 162 the highest team total, the new-ball experience of Maqsood Ahmed and seven-wicket haul from debutante leg-spinner, Mohammad Sabir, clinched the outcome in Rawalpindi's favour as they bowled out Combined Services for 130 and win by 73 runs.
The absence of the appointed captain, Test wicket-keeper Imtiaz Ahmed, had severely depleted Combined Services, who batted a man short in their two innings. Burney bowled 3 overs on the first morning without any success but found good rhythm on the second afternoon when he reduced Rawalpindi to 18 for 4, himself claiming three scalps in an over, without conceding a run. He later on also bowled Maqsood Ahmed, for 3, to leave Rawalpindi at 55 for 6 and enhance his side's chances of a win. A late-order resistance, shepherded by Tauqir-ud-din (81), saw 107 runs added for the last four wickets, proved decisive. Burney with figures of 4-50 had his first-ever success at first-class level though his team went down.
Burney's experience in the Pakistan Sports Board's Fast Bowlers' Camp, again at National Stadium, Karachi in April 1963, was far from memorable, 'If I was to be honest, I would go as far as to say Khwaja Maqsood was a useless coach. Nazar Mohammed too was very ordinary. I felt, Nazar was pushed into this role, as his playing days were cut short. Alim-ud-din, to me was the best of the three coaches. From Fast Bowlers' Camp, I was invited to Pakistan Eaglets nets for there were some places up for grab for the tour of England. Khwaja Maqsood expressed his dislike for me when he did not let me have the new ball. The previous night at around 11pm, Arif Butt and I had been kicked out of the Camp in the stadium and were to spend a rough night on the benches. It was horrible treatment from someone we respected a lot, as a former Pakistan batting star.'
The Commonwealth team's arrival created a buzz in Pakistan's cricket circle at the beginning of the 1963-64 winter. The exclusion of Burney from the President's XI, captained by Fazal Mahmood, in a three-day fixture at Pindi Club Ground, was a major disappointment. Burney shares his feeling, 'Prior to the match, Fazal, enquired as to why did, my own cricket association (Rawalpindi) did not back me. Burney was in no doubt that he was not the flavour of month, 'RCA was dead against me and they showed it by telling Fazal. I was made 12th Man, which I disliked. It was neither here, neither there. I took Charlie Griffith, Seymour Nurse and Doug Slade to Muree. I asked Charlie to get me two passes for the Lahore 'Test' which gave me an opportunity to watch the match for five days.'
It seems Burney's cricket fate was in the hands of very conservative mind-set that prevailed very strongly in RCA. Burney takes a rather stern view on the whole scenario, 'Rawalpindi cricket suffered through the presence of some very stubborn old guard, who went to crazy lengths to secure their positions. They were dead against elections, they would rather hold on to their positions for life. In one meeting at Silver Grill, Hotel in Rawalpindi, which I attended, 'Khwaja Maqsood asked Mohammad Arif to kick start a fight with no reason so that the meeting to propose election was abandoned.'
'Salah-ud-din Khan, who had some family ties with General Burki (father of Javed Burki) and was a Jullandhri Pathan, alongside Bashir Ahmed (Secretary BCCP and office bearer of Rawalpindi CA) did not like us youngster. In important Trophy matches, we would make a point of hooting, these strong men of RCA. Salim Asghar Mian (later President of RCA) was our group leader. Salah-ud-din Khan, who despite advancing years and considerable decline in skills, wanted to stay in the limelight at the expense of the young talent, caused resentment among a large group of Pindi club cricketers. They ran it like a private club, who did not consider Pindi club to be nursery for future international players for Pakistan.'
In its first match Rawalpindi Greens defeated a combined team of Peshawar University-Peshawar Education Board by 297 runs at Peshawar Club Ground. Burney shared the ball with 'Lala' Fida Hussain, who took five wickets in each innings. Burney (4-33) and Fida (5-31) bowled unchanged for 23.1 overs as the opposition was bowled out for 80 runs in the second innings. Both the bowlers were on the money with Burney sending four batsmen to the pavilion, without any help from the fielders (2 bowled and 2 leg-before).
In its following match, again at Peshawar Club Ground, Burney claimed the best match figures of his career, both with ball and bat, as Peshawar narrowly held on to a draw. Despite the loss of opening day's play, Rawalpindi Greens exerted their superiority and nearly claimed a victory. In the first innings Burney dismissed the first four Peshawar batsmen and ended with 4-48 and on the final day, with his tail up, bowled unchanged for 17 overs and claimed 5-36, four of his victims clean bowled. When the stumps were pulled up on the third and final day, Peshawar were 94 for 8. Burney's highly impressive match analysis of 9 for 84 off 34 overs, represented the best effort of his brief first-class career. As a batsman, Burney, coming in at number eleven, swung the bat merrily in a 10th wicket stand worth 68 runs with Fida Hussain (29 not out), as Rawalpindi recovered from a precarious 145 for 7 to a final total of 361 all out.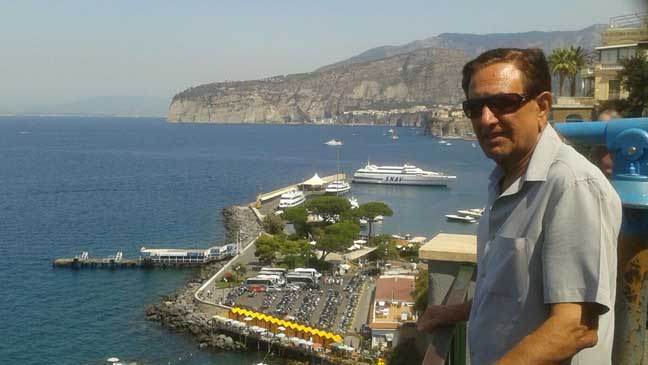 In its third and last first-round match, Rawalpindi Greens, had the better of a drawn game against PIA. Opting to bat first on a Pindi Club Ground, PIA were dismissed for just 152, as Javed Akhtar, refused to let go his stranglehold over the opposition with figures of 6-60. Burney bowled 8 overs for 29 runs and had the distinction of claiming the wicket of, the great Hanif Mohammed, who top scored with 47. It was to prove his last appearance in Pakistan's domestic first-class cricket and he finished 2nd in the 1964-65 Quaid-i-Azam Trophy with a haul of 17 wickets @ 15.35.
Burney, frustrated with lack of opportunities, was somewhat surprised when he was called up to play for President's XI against the touring MCC u-25 in a three-day fixture at Pindi Club Ground. Somewhat belated acknowledgement of his abilities as a promising new-ball bowler for he had previously missed out against a succession of touring teams -Australia (1959-60), Indian Starlets (1959-60), Associated Cement Company (ACC) (1961-62), MCC (1961-62), Commonwealth (1963-64) and Ceylon (1966-67) – to Pakistan.
The President's XI, lost the match by 8 wickets. Burney, returning to first-class cricket after almost two years, for he had not been considered for 1965-66 Ayub Trophy or in the Peshawar-Rawalpindi team in the 1966-67 Quaid-i-Azam Trophy, failed to strike with the ball in the nine overs, that he was called to bowl. Burney bowed out of Pakistan cricket, after his only chance to show his worth against a touring team, came to nothing for he was under-bowled in the match by his captain, Test batsman, Saeed Ahmed.
Burney's 12-match first-class career in Pakistan, stretched just over 7 years, consisted of 8 matches in Rawalpindi and 4 in Peshawar. With wickets at both centres, far more conducive to slow bowlers, Burney, under-bowled for the best part of his career, did not quite make a mark, his talent deserved. In his defence, one could argue that Burney's true potential would have been better measured, had he been based in Lahore or Karachi, the two leading hubs of cricket in Pakistan.
Burney left Pakistan in March 1967 and after a nine-month stay in Belgium, arrived in UK. in December, the same year. In his first winter, keen to resume his passion of cricket, he visited Gover School of Coaching in Wandsworth in South London. The indoor practice in an English winter, became all the more fun for he came in contact with Younis Ahmed, Naved Cheema and Mohammad Iqbal, best known as 'Bala Natha'. Apart from Naved Cheema, the other three Pakistanis, attended the trials with Surrey, at The Oval, at the start of the 1968 English season. Burney, could not possibly accept an offer of a monthly contract by the county, for it did not provide the long-term guarantee, he was seeking.
Once the county contract could not materialize, Burney joined Walton-on-Thames and played alongside Aijaz Baig and Naved Cheema. Later on his career, Burney also represented Ealing. With a view to encouraging his son, Burney acquired NQVC Level II Coaching Certificate in 1998 and also invested in a bowling machine. It paid dividends for Ahsan Zia, played alongside Owais Shah @ Wycombe House, before progressing to Ealing. An NQVC Level III coach, at presents he plays for the first XI and helps the development of the colts, besides participating in coaching programmes in local schools.
Fairly energetic and supremely fit for his age, Burney continues to count his blessings, all the more, following a successful back operation in Charring Cross Hospital, London in December 2014. An engaging and opinionated mind besides being a cheerful host, Burney has the good fortune of having Khwaja Aslam and Sheikh Sarbuland, two of his friends from Muslim HS, Rawalpindi and CMTSD days, living close by in West London. It would take another three decades, after Burney's exit, before Rawalpindi cricket would get due recognition through the new ball exploits of Mohammad Akram, Shoaib Akhtar and Azhar Mohammad, for Pakistan.