Long before his arrival in politics, he was an undisputed legend of sports called Cricket. In the shape of Imran Khan, Pakistan becomes one of the rare countries in the world where a professional sportsman ascends to the highest administrative job in the country.
Proponent of the most spectacular bowling run ups the game ever saw, he concluded his professional career with a fairytale ending. Nothing could have been better for Pakistan Cricket than to have its finest son serve it, to make it even better. But instead of confining himself to a limited scope of well-being of country's Cricket only, he decided to serve the nation beyond the confines of Cricket or even sports.
Through Social Service, he has already served this nation far more than any other individual. He is in position now, to replicate the same through public service as well. While he went through this journey of social service to public service, his boyhood occupation also went through a lot.
He quit the game with Pakistan becoming Cricket Champions for the first time. A dream moment for many a Pakistanis including yours truly. Meanwhile, Pakistan Squash was sailing through an era of global dominance. And by the end of 1994, Pakistan became the proud holder of World titles in 4 global sports including Snooker and Hockey. That was the pinnacle of Pakistan in global sports and it all has gone south since then.
Pakistan's dominance in Squash departed with the departure of legends Jahangir Khan and Jansher Khan. Snooker hardly reached that point of success again and in Hockey –the national sport of the country– Pakistan didn't manage to taste such glory ever again. Cricket survived somehow but ebbed and flowed, mostly. It did bag some glorious achievements on the way but it never enjoyed the same level of consistency as in late 80s or early 90s.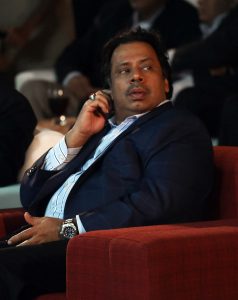 Pakistan nosedived in sports. Sports in the country has been the worst effectee of the last 2 decades of chaos and lawlessness. The streets that used to see an Olympics of its own every single day have turned into parking lots. There is no place for kids to play; no place any more to gather up and learn how to play fair, learn how to accept defeats and be humble in success.
To be fair to the youth of the country, its been a while since they saw a true sporting legend.
Someone who could inspire generations to give up everything and pick up sports, someone like the Jahangirs, Janshers, Miandads, Imrans, Wasims, Waqars, Hasan Sardars, Shahbaz, Mansoors, and many more who injected generations after generations with the dose of passion for sports.

Thanks to incompetence, corruption and lack of funding, sports in Pakistan has drifted into in deep waters. The governing bodies of almost every sports have become more butchery rather than nursery for talent. It's high time that revival of sports is put on national agenda, as nothing can help fight extremism, corruption or lawlessness better than a culture of sports and recreation.
Why to mourn for decline of sports, anyways? What's so special about it? Many other things – apparently, of much higher significance – have deteriorated in the meantime. Why someone, in a position of making decisions of national interest, should invest his time even in assessing the state of sports in the country? What's the significance of sports in country's future anyways?
Who could know the answer of all the above better than the Prime Minister himself? Struggle for justice and fight against corruption are the cornerstones of his political struggle. What is corruption other than unfair play? What can teach the next generation to play fair better than sports?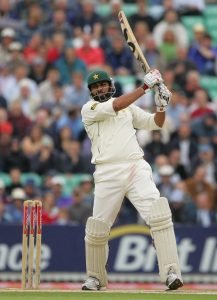 Whether Imran Khan will succeed as a politician or not – only time will tell. If he fails, history might forgive him for politics not being his occupation of choice. But being the sporting legend he is, it would be tough to forgive him if he leaves with sports in the current sad state. If one thing that could change Pakistan for generations, it is sports. If one thing he can and should fix, is also sports.
You must be having your hands full with many things to do but kaptaan, please steer our sports out of deep waters. If you can't do something about it then nobody ever can. If you want to fight against corruption, equip our kids with desire to prosper in sports. Help them learn to play fair and let them help you fight against corruption and injustice.
Please, make revival of sports a priority item in the national agenda. Help sports help you achieve your ultimate goal of developing the Naya Pakistan based on fairness, equality and justice. Hope you are reading. Hope the revival of Pakistan in Sports is about to begin.