THOUGH it now stands a voice from the distant past, the generation that grew up watching cricket – actually reading and, at best, listening rather than watching – from the mid-1970s till the early 1990s, there were always two teams one supported; one's own and the West Indies. The latter was the universal favorite. The recent loss in Sri Lanka and the manner in which the last decade or so has unfolded may not drop a hint about what the 'blackwash' was like, but, have not doubts; the West Indies captured the fancy of the world like no one had done before and no one has done since. Period.
Before we proceed any further, let's get the stats out to convince the naysayer, for there is always someone who would have a reason to differ. For starters, the West Indies has played 510 Test matches thus far, winning 175, with a win-loss ratio (WLR) of 0.93. Beginning in 1928, the team played 154 Tests till end-1974; the WLR being 1.02, which basically indicates that they were winning and losing in just about equal proportions.
Then started the high tide, and what a tide it was. From 1975 to end-1990 – a period of 15 years – the Caribbeans registered 59 victories against 20 losses for a WLR of 2.95, which is as many as three wins for every loss.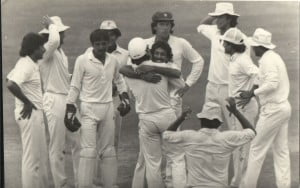 But then came the low tide, and, again, what a low tide it has been. Over the next five years – from 1991 to 1995 – the ratio went down to 1.7; from 1996 to 2000, it dropped to 0.6. The circle got completed in the next 15 years – from 2001 to date – with the WLR having slipped to an abysmal 0.3, which, in effect, means three losses for every single win. The high and low have both been spectacular in matching terms.
But when they were good, they were frighteningly good; a true terror that could – and did – annihilate just about anybody anytime anywhere. Such supremacy in terms of quality and quantity has never been witnessed in world cricket. It was as complete a domination as possible.
There would be many who will love to cite the Australian era of modern cricket as a ground of comparison, and for them we will have to return to corresponding data in an attempt to set the context right. Against an overall 780 Tests, Australia has a WLR of 1.75. During the 1975-1990 West Indian dominance, Australia managed 0.92. As the West Indian slide began, Australia started rising from the ashes, registering 2.1 between 1991 and 1996, and reached its peak during 1996 and 2000 when the ratio touched 2.7. In the last 15 years, the Aussies have gone down a bit to 2.55.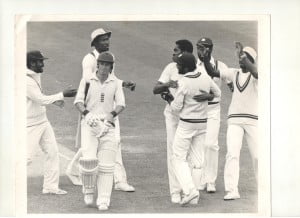 While the West Indians were ruling the world – from 1975 to 1990, that is – the others were as far behind as India, which could manage just 0.66, followed by New Zealand 0.67 and England 0.79. Bangladesh and Zimbabwe were not there in the arena, and Sri Lanka had just started out in the early 1980s and they were not turning any heads with their on-field performance. The Australians, as we have seen, managed a respectable 0.92, but the team that could hold its head really high was Pakistan.
Starting out in 1952, Pakistan was managing a rather pathetic win-loss ratio of 0.52 by the end of 1974. From 1975 to 1990, it shot up to 1.59. This, in no small measure, was due to the change in captaincy in 1976 when Mushtaq Muhammad converted the team into a fighting result-oriented unit and delivered some wonderful knockout punches against all and sundry, including some counter-punches to the mighty West Indies.
Mushtaq was followed by Imran Khan and Javed Miandad – with a bit of Zaheer Abbas thrown in every now and then – and it was owing to them all that Pakistan sustained itself at 1.6 through 1991-95, which represents Pakistan's peak win ratio at any point in the time periods under discussion.
There is one mainstream team still left; South Africa. It had to sit out the West Indian dominance owing to the apartheid-related ban from 1970 to 1992. Before the ban came into force, it had a WLR of 0.49 and in the last 15 years in the global spotlight, it has managed 1.91.
Talking of peak win ratio at any point in time, the West Indian 2.95 (1975-95) again heads the list, followed by Australia 2.7 (1996-2000), South Africa 2.5 (1996-2000), India 1.66 (1996-2000), Pakistan 1.6 (1991-95), England 1.48 (1877-1974), Sri Lanka 1.2 (2000-15) and New Zealand 0.81 (1996-2000).
As one can see through the prism of statistics, the modern greats – Australia and South Africa, basically – have not enjoyed as complete a dominance as did the roaring West Indian juggernaut in its heyday.
It's a pity that the West Indies today is not even a shadow of its illustrious past. Any cricket fan worth his salt would hope that the West Indies will be able to somehow turn the corner. The earlier they do it, the better it will be for the world of cricket. Though they are pitted against heavy odds, you never rule out a West Indian outfit. That's the fun of being a West Indian fan … your team is always in with a chance!