Twenty overs an hour? In your dreams
Younger generations of cricket spectators react with incredulity when I tell them that I expected to see 20 overs an hour when I first watched Test cricket in England in the 1950s. They assume that I am living in some fantasy Golden Age. Some ask ironically if I remember Bradman and a few ask if I saw W G Grace.
That is why I was grateful to see a table by Andrew Samson in a recent edition of The Cricketer magazine, which confirms that Test matches have indeed shrunk by about a quarter since my childhood. There were 134 Test matches played before the Great War. Converted into six-ball overs, the average over-rate was just over 21. It climbed to 21 overs and four balls per hour in the 51 Tests of the 1920s, and stayed above 20 in 134 Test matches in the 1930s and 1940s. There was a slight dip in the 1950s (I suspect because more Test matches were played than previously in hot countries) but the average for 164 Test matches was still 18 overs and three balls an hour.
All of these rates were achieved without any compulsion. But the rate dipped in every decade from the 1960s onwards. Despite the 90-over a day rule, the 405 Test matches played so far in the present decade have an average hourly over rate just below 14.
Keith Walmsley, chief statistician of the Cricket Society of England, kindly sent me some tables of the fastest and slowest over-rates in Test match innings.  
Predictably the fastest ones are concentrated before the Second World War. They are led by England against Australia in the first Test in 1891-92, when the Melbourne crowd saw England, led by W G Grace, hurtle through 197 balls per hour in Australia's nearly six-hour second innings of 236. England had only one bowler who would be considered fast-medium by today's standards (J W Sharpe) and of the 191 completed six-ball overs delivered in the Australian innings, 88 were maidens. In spite of this economical effort, England lost by 58 runs.
In the postwar era, the fastest rate is the 31 overs and one ball per hour, achieved by West Indies against Australia in the third Test at Georgetown in 1954-55. Most of the bowling was in the hands of one medium pacer and three spinners (including the young Garry Sobers). Although they bowled Australia out for 257 in 807 balls, the West Indies lost by eight wickets.
Since the 1990s, there has never been an over-rate of 20 an hour in a completed Test innings. The best effort is by a Test newcomer – Afghanistan – who managed 19 overs and four balls an hour in dismissing another Test newcomer, Ireland, for 288 in 284 minutes at Dehadun.
And the slowest? India were allowed to "achieve" this by their own umpires in the deciding Test of their five-match series against West Indies at the Wankhede stadium in Mumbai in 1974-75, as they tried to prevent West Indies building quickly on their first innings lead of nearly 200.
In spite of a mainly spin attack, India sent down just 240 balls in 290 minutes (fewer than 50 balls an hour) in the West Indies innings of 205 for three declared. West Indies still had a big victory.
Pakistan were victims of the second slowest over-rate in 1992 in their second innings in the fourth Test at Headingly in 1992. England had a substantial lead and two bowlers, Mallender and Pringle, who were well-suited by the conditions, but the attack sent down only 414 balls in 468 minutes (just under 9 overs an hour) in dismissing Pakistan for 221 all out. Their tactics worked. In spite of superlative bowling by Wasim Akram, Waqar Younis and Mushtaq Ahmed, England won by six wickets.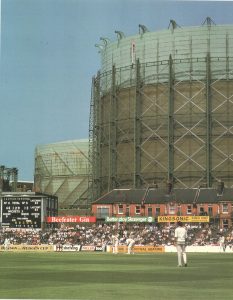 Pakistan's slowest over-rate is the fourth slowest in history – 330 balls in 340 minutes (fewer than 10 an hour) in the second Test at Abu Dhabi in 2010-11 as South Africa were trying to build on their hefty first-innings lead. The tactics helped to earn Pakistan a draw and save the series.
Relative latecomers to Test match cricket, Pakistan have only once achieved an over-rate of 20 an hour in a completed innings.
That was in New Zealand, when eight bowlers, mostly spinners, sent down 83 overs in just over four hours when trying to win the third Test in Christchurch. (New Zealand saved the game by scoring 223 for five).
Pakistan's next fastest was 834 balls in 425 minutes (19 overs and four balls an hour) in the Trent Bridge Test match of 1954. This is a praiseworthy effort since England made 558 for six declared (in which Denis Compton scored 278 with 53 boundaries) and no fewer than 87 of Pakistan's 139 overs were sent down by the pace bowlers
Fazal Mahmood and Khan Mohammad. Clearly Pakistan's captain, A H Kardar, made no effort to slow the game down. This would have reflected the high standards he set for Pakistan in presenting themselves to spectators on their inaugural overseas tours.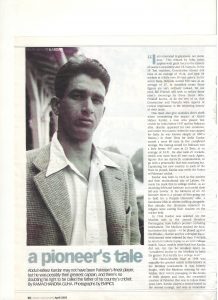 What was the secret of those high over-rates in the 1950s and earlier? Older players and spectators have all emphasized one factor to me. Captains in those times did not fiddle around with field placings.
Fields were set for the bowler concerned – and he bowled to them. A few close fielders might move for a left-handed batsman (or converge on a hopeless one) but otherwise they went to their appointed places for each over – and stayed there. Bowlers were expected to deliver and walk back briskly to their mark. They did not pose theatrically in mid-pitch (although there was a little leeway for the great Fred Trueman).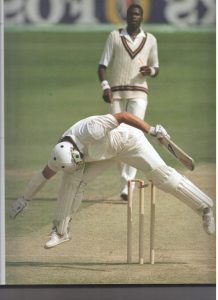 A spin bowler was expected to get through a maiden over in two minutes or less. There was one drinks interval per session, and no interruptions to play for individual service of drinks, food, or equipment.
Will we ever get back to twenty overs an hour? No chance. Such a tempo would allow far less opportunity for advertising.