The ICC World Cup 2011 – Dhoni and Gambhir lead India to World Cup glory
The 2011 ICC Cricket World Cup was the tenth Cricket World Cup. It was played in India, Sri Lanka, and (for the first time) Bangladesh. Pakistan was also scheduled to be a co-host, but after the 2009 attack on the Sri Lanka national cricket team in Lahore, the International Cricket Council (ICC) cancelled that, and the headquarters of the organising committee, originally in Lahore, was transferred to Mumbai. Pakistan was to have held 14 matches, including one semi-final. Eight of the games (including the semi-final) were awarded to India, four to Sri Lanka, and two to Bangladesh.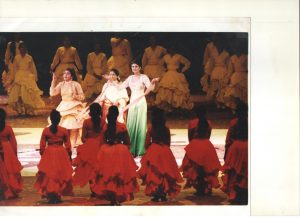 All the matches were One Day Internationals, and all were played over 50 overs. Fourteen national cricket teams took part, including ten full membersand four associate members of the ICC. The opening ceremony was held on 17 February 2011 at Bangabandhu National Stadium, Dhaka, and the tournament was played between 19 February and 2 April. The first match was played between India and Bangladesh at the Sher-e-Bangla National Stadiumin Mirpur, Dhaka. The final was between India and Sri Lanka at Wankhede Stadium, Mumbai.
India won the tournament, defeating Sri Lanka by 6 wickets in the final in Mumbai, thus becoming the first country to win the Cricket World Cup final on home soil. India's Yuvraj Singh was declared the man of the tournament.This was the first time in World Cup history that two Asian teams had appeared in the final. It was also the first time since the 1992 World Cup that the final match did not feature Australia.
The final was played between India and Sri Lanka at the Wankhede Stadium, Mumbai, India on 2 April 2011. The culmination of the tenth edition of the World Cup, it was the first time that these two teams had met each other at this stage in the tournament history. India won the match by six wickets—its second World Cup win after the 1983 tournament—and became the third team to have won the title more than once, after Australia (1987, 1999, 2003 and 2007) and the West Indies (1975 and 1979).
Both teams had progressed through three stages to reach the final. India had won all the matches to that point except for the game against South Africa, and against England, which ended in a tie. Sri Lanka had won all but one match against Pakistan.
The match was watched by about 42,000 spectators at the venue and about 135 million viewers on television in India.This was the second time in World Cup history that a host nation won the final and the first time to win on their home ground.